DS Techeetah Formula E team-mates Jean-Eric Vergne and Antonio Felix da Costa held another post-race summit to iron out intra-team issues after making contact during a crucial phase of the second Diriyah E-Prix.
The pair were placed third and fourth and had just caught leaders Sam Bird and Robin Frijns when they engaged in some wheelbanging action that ultimately lost both of them the possibility to make a potential race winning move.
They had initially appeared to be working together to make progress from their seventh and ninth places on the starting grid.
Then Vergne, who was later stripped of his eventual third place for not deploying his second attack mode, made a move on da Costa who robustly defended.
They ran side by side for several corners rubbing bodywork, falling 3s away from the leaders.
DS Techeetah team principal Mark Preston described the post-race discussions to The Race as "lively but constructive".
"The on-track situation kind of got all confused in the heat of the moment," he said.
"They were obviously barging each other a bit, which wasn't ideal, and they didn't get to go and get the guys in front properly."
𝘁𝗵𝗲𝗴𝗼𝗹𝗱𝗲𝗻𝗿𝘂𝗹𝗲.𝗺𝗽𝟰#DSTECHEETAH #ABBFormulaE #DiriyahEPrix pic.twitter.com/evs4gdzdjO

— DS TECHEETAH (@DSTECHEETAH) February 27, 2021
Preston said Techeetah needs to "react faster" in such situations when the pair, who have often run together during races in the past, are battling together on track.
"Every time there's a new scenario, you can see both sides of the story from the drivers and why they thought something happened," he said.
That whole situation happened within less than a lap, really quickly. So can we react that fast in the future?
"I'm sure we can react faster. Whether we can make decisions that fast, well I hope we can but the structure is there to optimise and that's a good example of what we'll have to optimise the next races if we get into that situation again."
"I guess he thinks it's not his fault. I think it's not my fault" :: Jean-Eric Vergne
Vergne decried the incident, saying that he should have had preference because he was in an attack mode period.
"When he was on attack mode I let him by because we are a team and we're trying to not over-consume when we are passing each other and when we are not in the same energy mode," said Vergne before their post-race summit.
"I had more energy than him and was coming back. I went on the inside, I thought that obviously he saw me and that he was going to do the same and let me by but he stayed on the outside.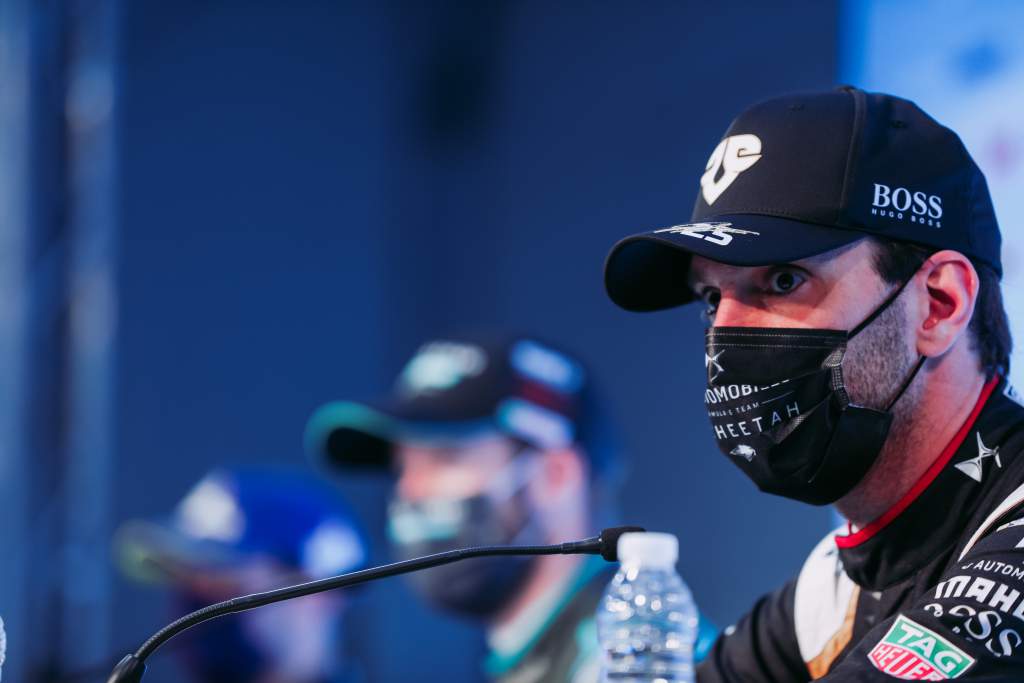 "We touched and then at the last corner he just didn't brake and he just dived into in the inside and we both crashed.
"We need to talk internally and see what happened.
"I guess he thinks it's not his fault. I think it's not my fault, as I said, we're going to take this internally and discuss this as grown up men, and being part of the same team."
Da Costa was equally forthright in his view of the incident, saying: "We'll discuss it internally, let's put it like that.
"I normally put my hand up when I'm wrong. I had a quick look at the footage, I'll discuss it internally and then if I am wrong, I'll put my hand up but on this one, I'm not so sure yet."
Continuation of a combative trend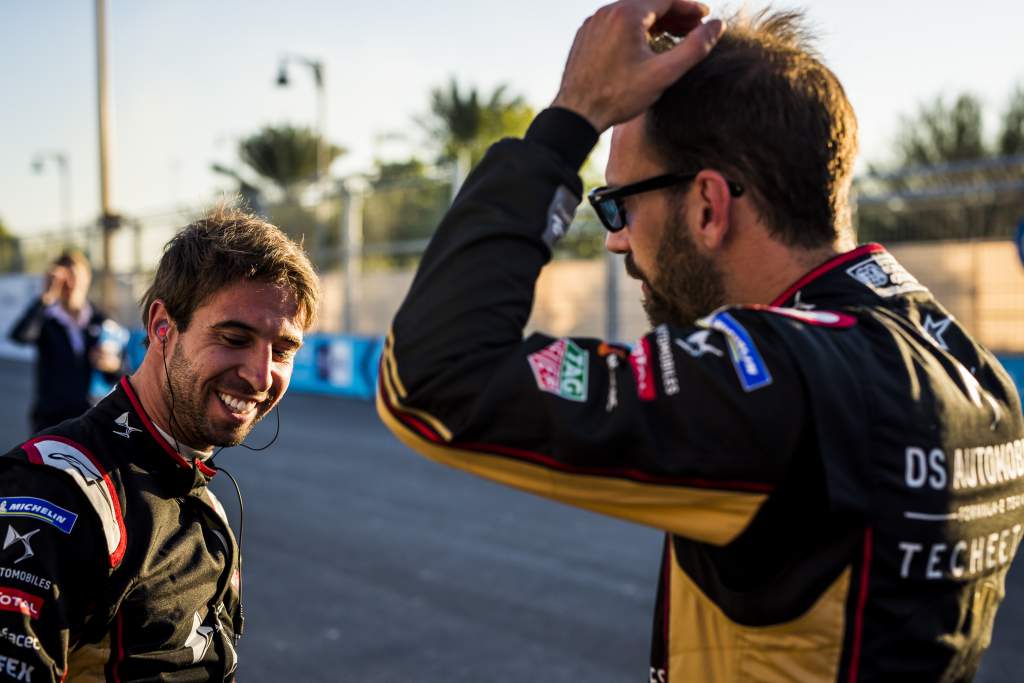 I wonder if when Vergne shared a coffee with then-BMW driver da Costa at Le Mans in 2019 and lobbied him to join him at DS Techeetah he quite envisaged the cycle of frosty debriefs that would come as a consequence?
Another "lively" one – as Preston put it – came today.
It's a trend that has its roots from the first ever Santiago E-Prix in 2018. But that time it was after the team's – and indeed Formula E's – first ever 1-2 result and Vergne's then partner Andre Lotterer was able to help extinguish post-race antagonism over the contact made along the way with his experienced savvy and charm.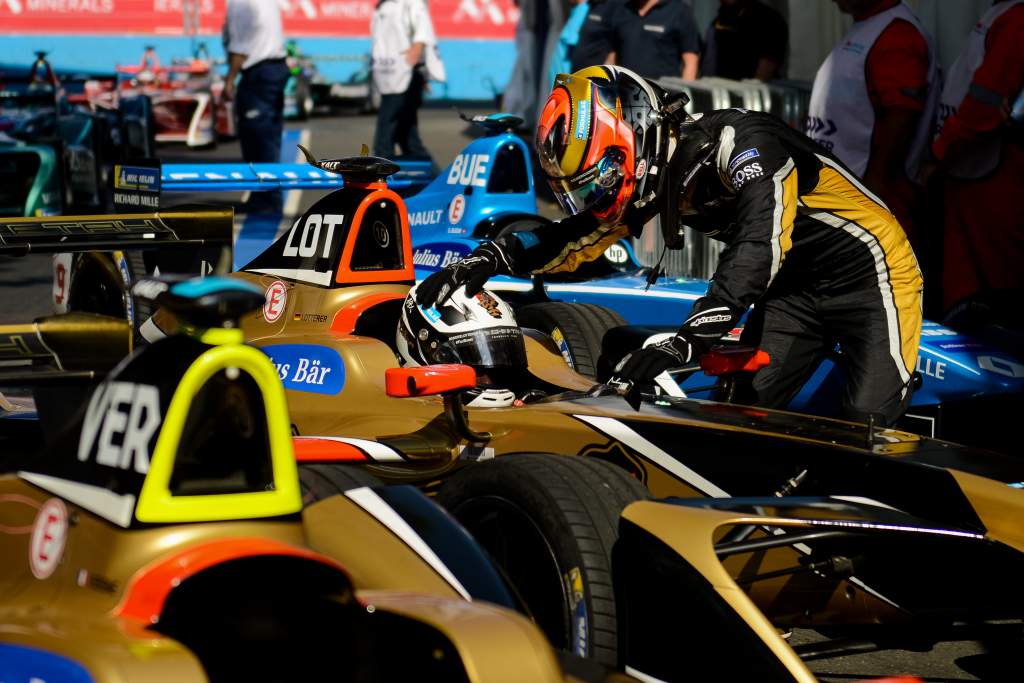 For Vergne and da Costa it brewed up again in the sultry heat of the Chilean capital two years later when in only his second event for Techeetah da Costa vented virulent spleen at Vergne. That was for creating a smoke-screened road block for da Costa after damaging his car in combat with Edoardo Mortara then refusing to yield.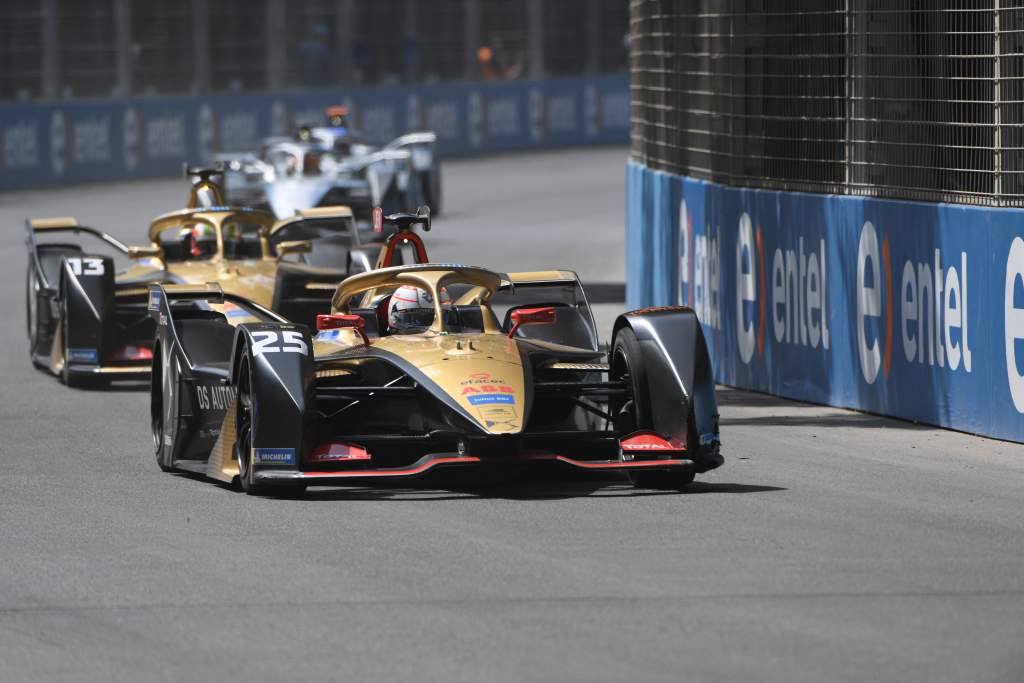 A few weeks later in Mexico similar choreography went better but still had Vergne fuming in the debrief room.
Marrakesh passed without incident and they took a fine 1-3, with a clearly below par Verge suffering with a virus.
In Berlin with the title up for grabs the second race was marred by Vergne ranting ferociously about da Costa not sticking by 'an agreement' when actually Vergne had lost momentum with a first lap incident.
Techeetah addressed some of this by restructuring its engineering team slightly over the off-season with Vergne's former engineer Pascal Tortora moving to a more overarching role, and Thibault Arnal taking over as Vergne's engineer.
This was designed to make the communications process slicker. It worked a treat at the Valencia test but in the white heat of an E-Prix it clearly still needs refinement.
And the great irony of all this? For some unexplained reason DS Techeetah's pit to car radio channel didn't work on TV or the official Formula E app during today's race.
So, what a shame that we couldn't have traded the radio message for a fly on the wall style insight into what went on in 'the dressing room' after their latest squabble.