DS Automobiles has become the second manufacturer to commit to the next rules set for the ABB FIA Formula E World Championship, which will come into play at the end of next year.
As predicted by The Race last December double title winning manufacturer DS Automobiles has signed up to supply powertrains for a further four seasons beyond the final season run to Gen2 rules in 2021/22.
The French company became a business under the new Stellantis group of brands that officially brought the group company entities of PSA and FCA together last month.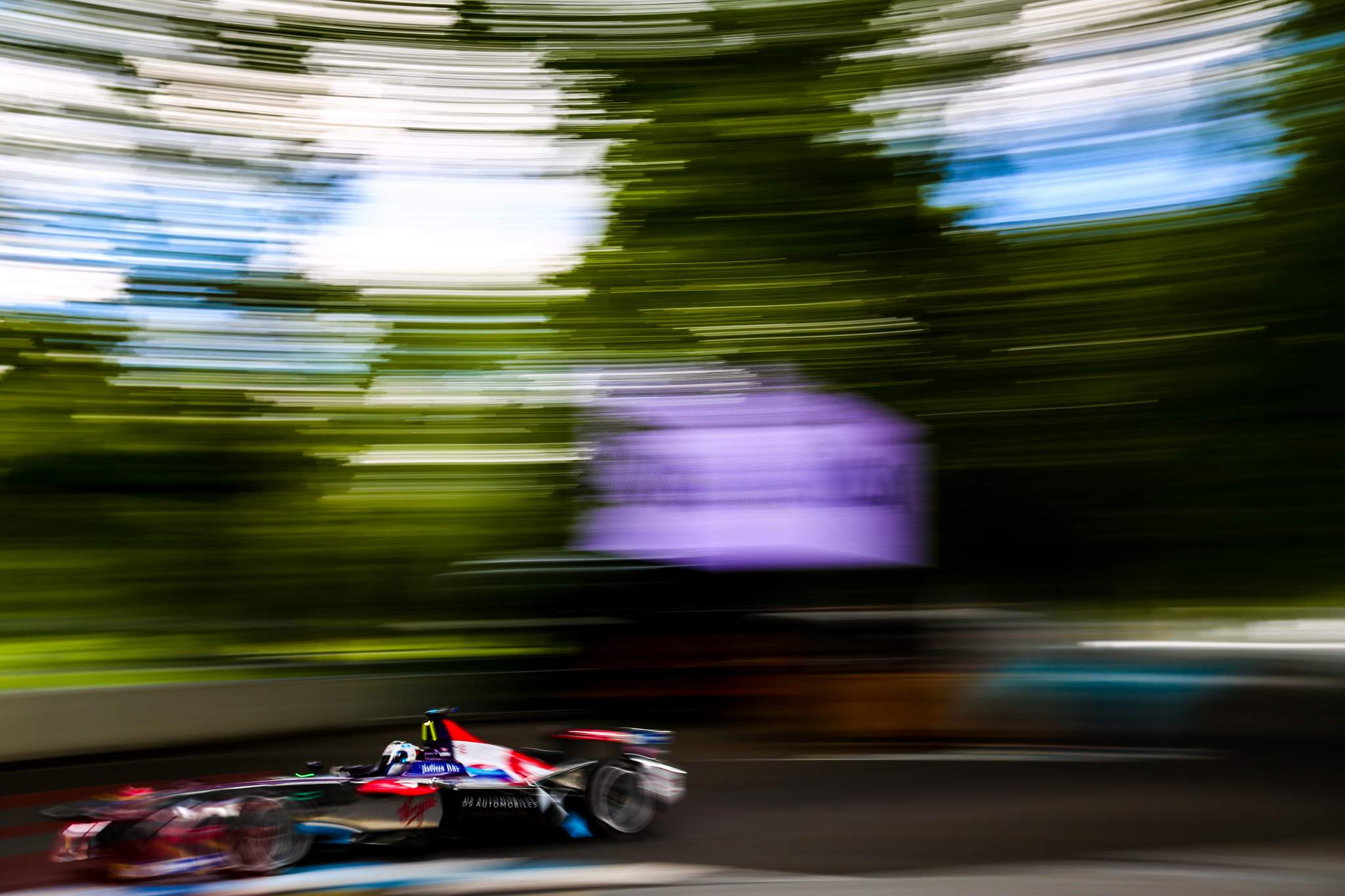 DS, now an exclusively electric and hybrid brand, first joined Formula E with the Virgin Racing team in 2015 (pictured above).
It then completed a deal to pair up with the Techeetah team from the 2018/19 season onwards, taking three successive titles with Jean-Eric Vergne and Antonio Felix da Costa.
DS has taken 14 E-Prix wins as a manufacturer.
It is believed that all Stellantis motorsport programmes will eventually be run from the current PSA motorsport base in Satory, which is close to Versailles in southern Paris.
"At DS Automobiles, there is a very close link between the developments in Formula E and electrification," said DS performance director Xavier Mestelan Pinon.
"We have learnt a lot developing the first generation of Formula E and success has been at the end of the road, as we conquered all titles since the introduction of the Gen2.
"With the new car, the Formula E will climb a further ladder in terms of performance and should also see the possibility of super-fast recharges."
The team is undertaking a final test before the Diriyah season-opener at the Ales-Cevennes test track in southern France today.
Feels great being back on track @DS_Performance @DSTECHEETAH 🤩 #DSTecheetah #DSPerformance #DSAutomobiles #BOSS #TagHeuer #Michelin #Season7 #JEV25 pic.twitter.com/2yd69dQulB

— Jean-Eric Vergne (@JeanEricVergne) February 11, 2021
DS becomes the second manufacturer to sign up to the Gen3 era after Mahindra confirmed its continued participation last November.
Nissan is expected to announce it has also signed up shortly, while similar commitments from Mercedes-Benz and Porsche should also be made public soon.
Jaguar's decision on whether it continues in the all-electric world championship is also understood to be imminent.
NIO333 and Dragon Penske Autosport's futures in Formula E and the timing of their decisions remain unknown for now.
Audi and BMW have already announced plans to withdraw from Formula E.