Nico Mueller and Sergio Sette Camara are the Dragon Formula E team's intended driver line-up for the forthcoming season but the pair may not be confirmed formally until the eve of the pre-season test later this month.
The Race has learned that DTM title hopeful Mueller completed two days of testing in Spain last week and is definitely set to continue with Dragon, while Sette Camara is in detailed negotiations over a deal to stay with the American-entered team.
The Brazilian subbed for Brendon Hartley in the final six races of last season in Berlin and impressed by claiming the team's second-best grid position of the campaign with 10th for the penultimate race.
The discussions with Sette Camara are likely to include the matter of whether the driver can easily commute from Japan to Europe for the upcoming pre-season test scheduled for the end of the month.
Sette Camara is currently competing in the Super Formula series in Japan and living in the city of Ebina where his B-Max team is located.
Joining Dragon at the Formula E test could prove to be complex for Sette Camara as he would have to return to Japan for the weekend after for a Super Formula double-header at Suzuka.
The number of people permitted to enter Japan under present VISA rules is currently being restricted and quarantine restrictions are also currently in place.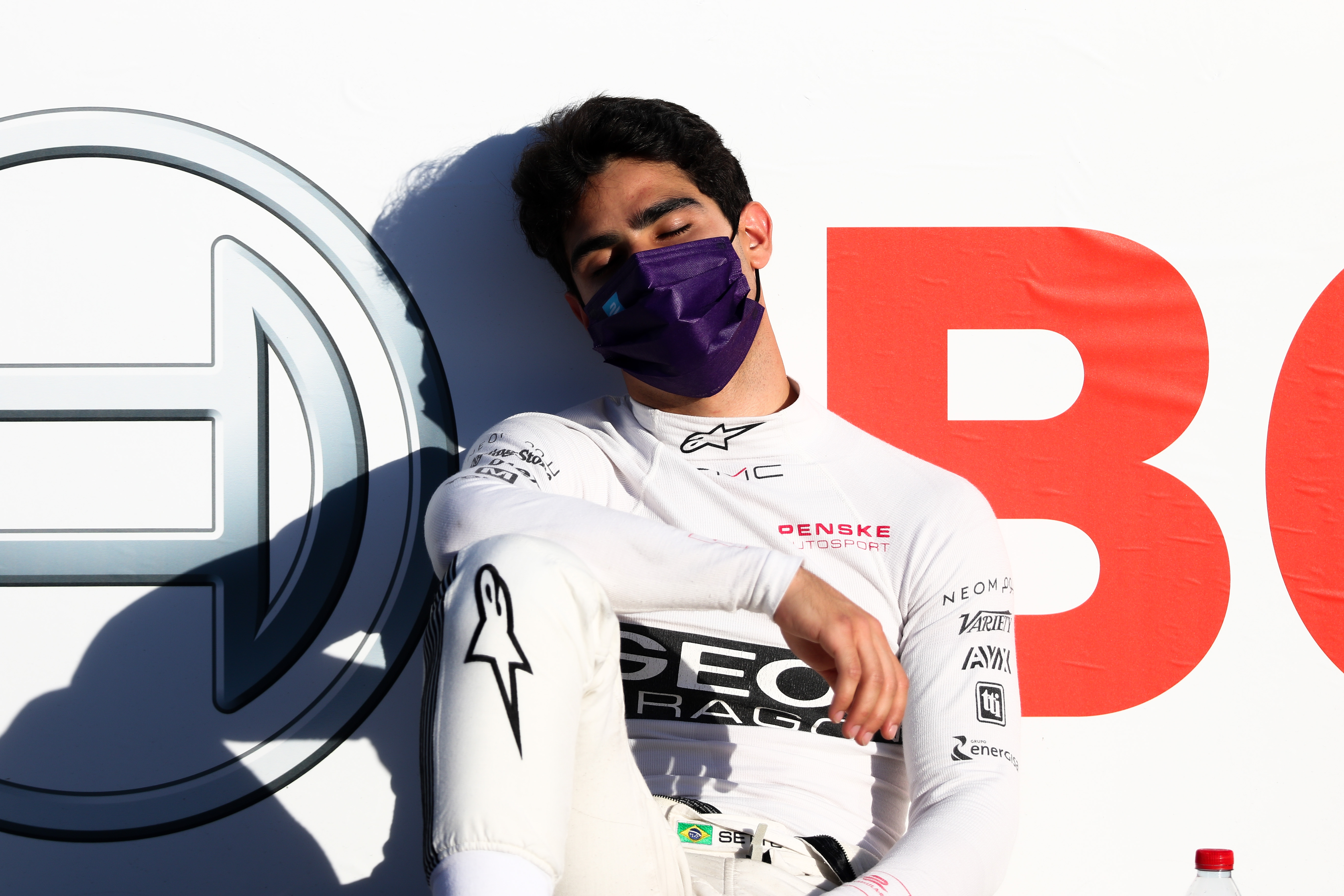 While the 22 year-old would not be pushed on his specific plan for the coming month, he did tell The Race that he "hopes a good solution can be found because I really like the team and enjoyed racing with them at Berlin".
"Formula E is something I want to do as part of my future but it's just a little bit early right now to give details on what I will be doing," Sette Camara added.
The Race understands that Dragon's hitherto official reserve driver Joel Eriksson is now a free agent and talking to other teams about a possible future role in Formula E.
Eriksson (below) has also previously tested for DS Virgin Racing in 2018 and BMW i Andretti in 2019 at the official rookie sessions.
Dragon finished 11th of the 12 teams last season with just two points scored via Brendon Hartley's eighth-position finish at the second Diriyah E-Prix in November 2019.
The Penske EV-4 showed flashes of one-lap speed during the campaign, with Mueller qualifying seventh and briefly running sixth in the fourth round at Mexico City before an accident ended his race.
The Jay Penske-owned team, which is entered as Dragon Penske Autosport (DPA) for the forthcoming season, ran last week for the first time since Berlin and will continue with its previous powertrain until at least April.
The team's technical director Nicolas Maduit has previously worked closely with UK-based technology company Integral Powertrain. However, it is not presently known if that relationship will continue for Dragon's next powertrain.
It is believed that DPA's intention is to homologate a new powertrain for the second available FIA homologation approval deadline, which is mid-February 2021. This then allows a competition debut only after April 5, 2021.
At present, the Rome E-Prix scheduled for April 10 is the first race that a slot-two homologated car could race in.