Formula E title contender Jean-Eric Vergne expressed his frustration and disappointment after being consigned to fourth position through battery temperature issues in today's Marrakesh E-Prix.
But it was also a race in which intra-team choreography between Vergne and his DS Techeetah team-mate Antonio Felix da Costa possibly allowed Venturi's Edoardo Mortara an easier route to his third win of the 2022 season and to retake the title race points lead.
Double Formula E champion Vergne had to juggle with thermal effects on his spec battery, which affected his challenge for what he believed could have been a shot at claiming his first win of the season.
Vergne and polesitting team-mate da Costa got themselves into a strong position in second and third positions in the final 15 minutes of the race.
That came when Da Costa let his team-mate through at Turn 7, but the roles were then artificially reversed when Da Costa lobbied his team to re-switch after it became clear he had much more pace in his DS E-TENSE FE21.
That was largely because although Vergne had banked more energy in the first phase of the race, he was experiencing difficulties with his battery.
Vergne's race engineer, Thibault Arnal tried to explain the situation to his driver after the chequered flag, saying that "we need to understand why you were doing so much red on the battery charge down the straight".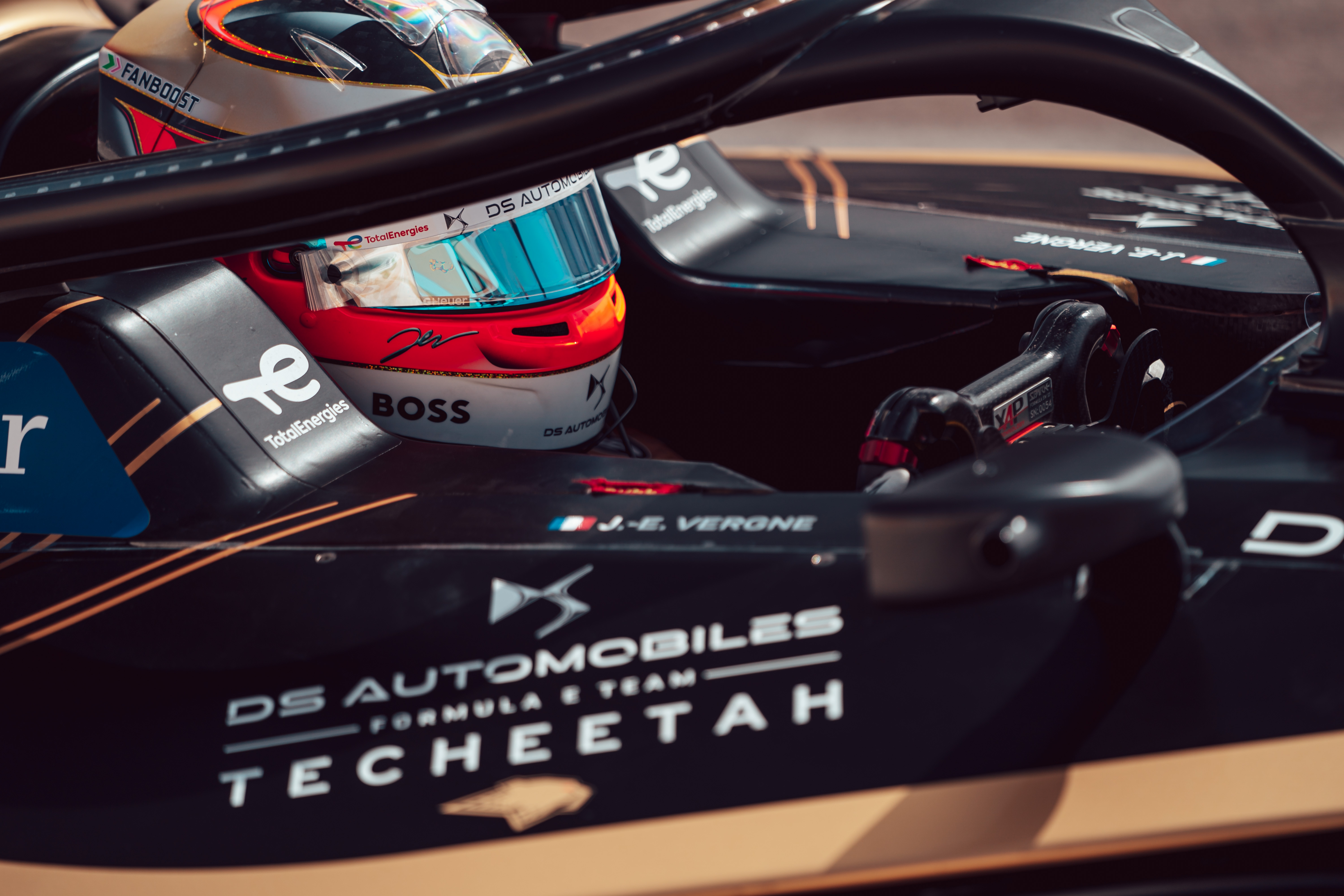 Vergne was typically forthright with his frustration and disappointment during the race, saying over the team radio: "But why not Tonio? Why me? I had so much more energy, so why? I am so fed up.
"I am so pissed off. We train so hard and work so hard and for what? P4?
"One day you understand and the next you don't. And why Tonio, with so much less energy, was able to do this and I wasn't?
"If we work hard and I'm s**t in qualifying then that's my fault, but I wasn't. This is not good enough."
After the race Vergne was still frustrated at his compromised race but was able to rationalise some of the disappointment telling, The Race that he had "so much more energy but I couldn't use it".
In a race with temperatures peaking at 33 degrees ambient and 50.5 degree track, most drivers had adaptive strategies to try to manage the thermal heat of the spec batteries.
"I had big battery temperature issues at the end," added Vergne. "I don't understand why but we need to find out the reason."
On the team play in which him and Da Costa moved aside for each other, Vergne backed his team, something which has not always been the case amid choreography between the pair.
"I think at that time, it was the right call, I had more energy," said Vergne.
"It was looking good. But all of a sudden my [battery] temperature rose a lot more than his and I realised that I was not going to be able to fight for the win.
"So, they made the absolute right call to give Antonio the opportunity to go for the win, it didn't work out.
"But he was not going to finish fourth for me to be able to finish third. He did his race and it's absolutely fine."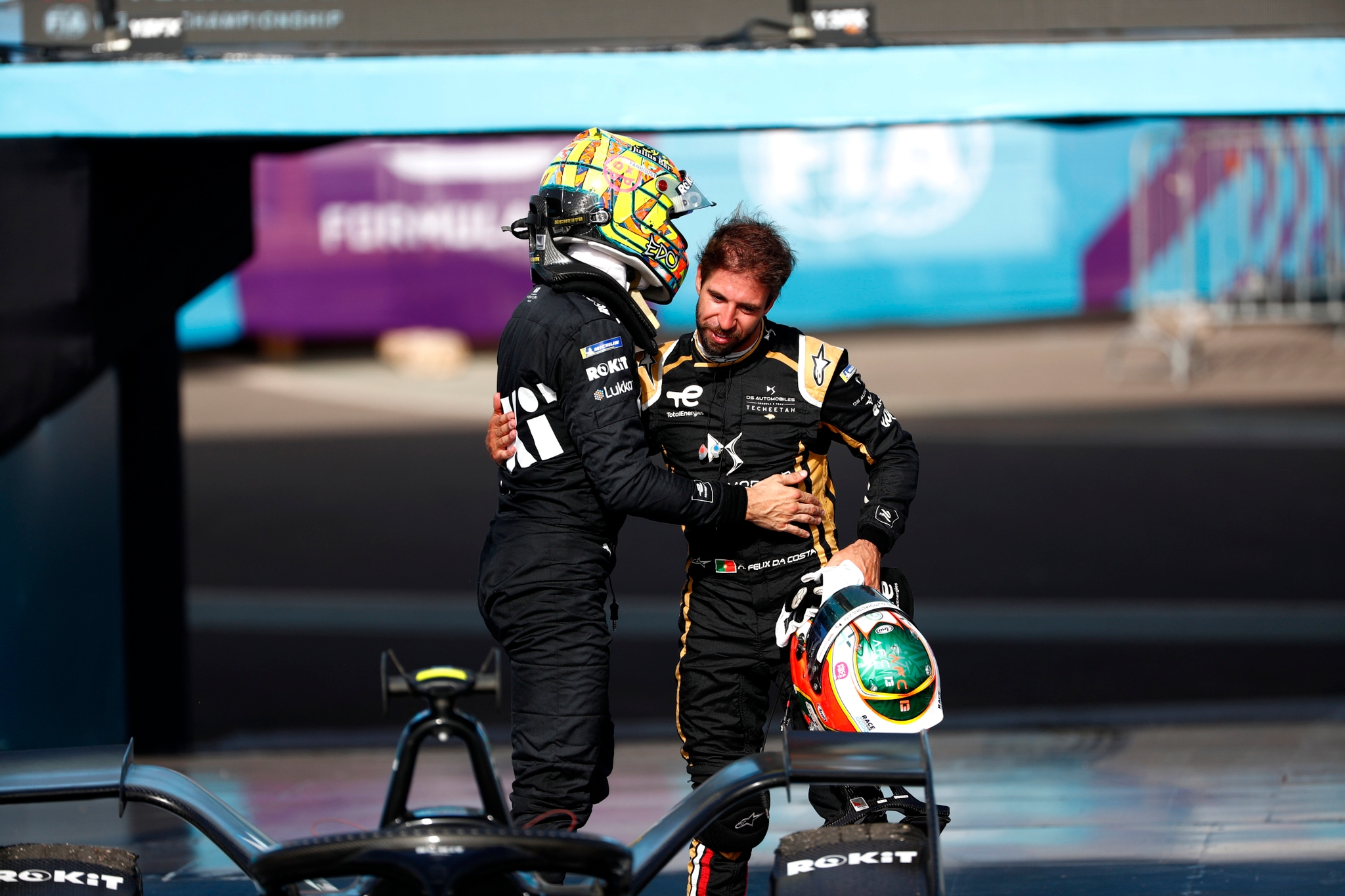 For Da Costa's part he said that some contact with early-race-charger Oliver Rowland's Mahindra had cost him "momentum and energy" but that the initial switch for him to allow Vergne through was questionable.
"I just thought when they happened that at that particular corner, it wasn't right, because he wasn't close enough," he told The Race.
"We both lost a lot of time. And, again, we gave Edo the breather and then he had another breather when Rowland almost spun me around.
"We just kept making it easy for him [Mortara].
"I think ultimately, he would have still won the race, but we would have had a better chance if we had a cleaner race to try and go for it."