Coping with a hidden drama in the Monaco E-Prix helped Nick Cassidy to take back-to-back Formula E wins and build a platform for perhaps the best team-inspired victory of the Gen3 era so far.
Cassidy's remarkable run from ninth to first in his Envision Racing-run Jaguar, making him only the third person to lead the points table this season, was sculpted from a difficult practice session that gave few clues that he could repeat an accomplished Berlin victory last month.
An irritating problem with chronic vibrations at the front of his car compromised his programmes in both practice sessions, leading to a change of the driveshafts on the front axle of his Envision-run Jaguar.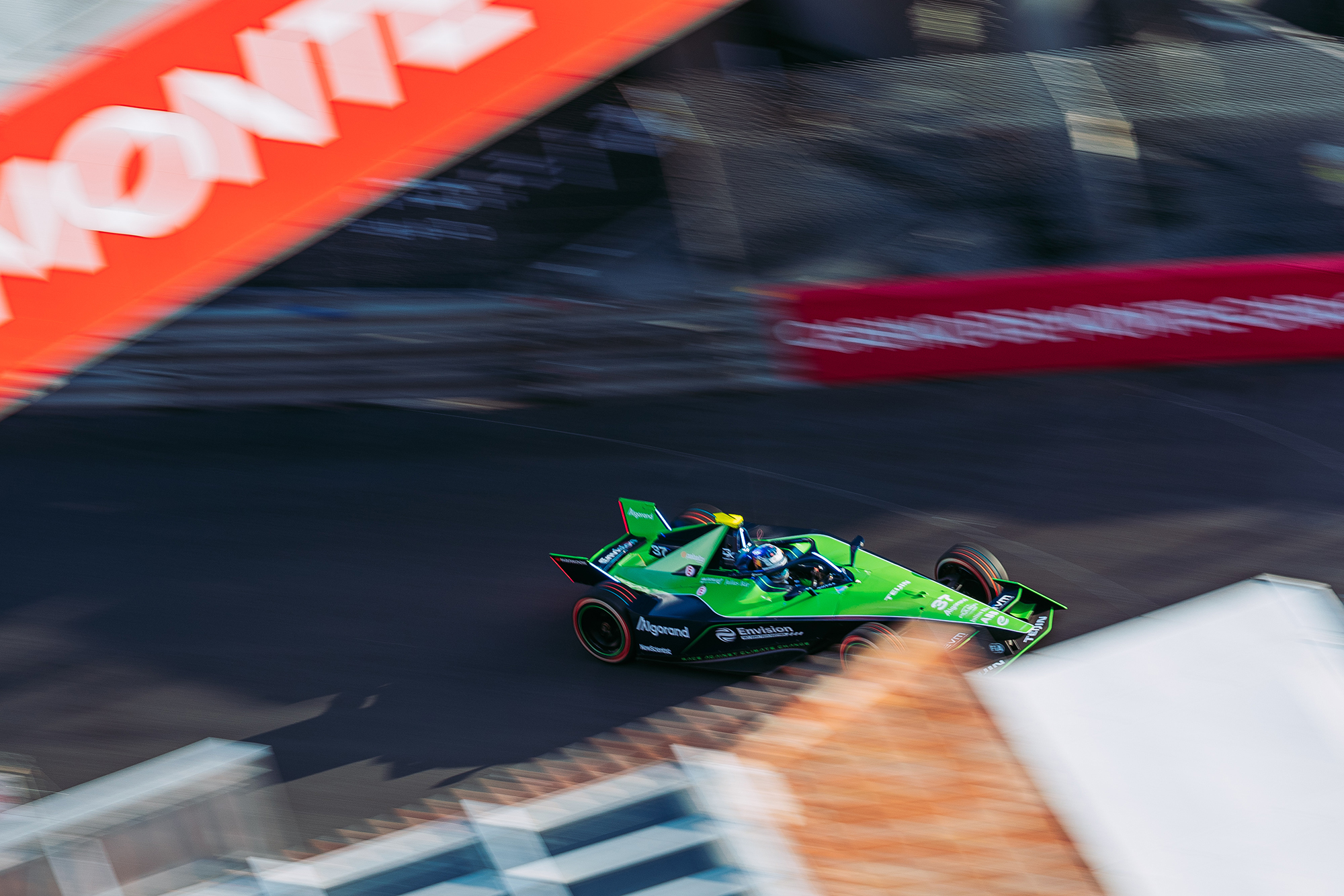 The complex work was only completed a few minutes before the qualifying session, with team manager Leon Price telling The Race that it was "very close because we were a little bit unsure of what the problem was at first".
"He had a bit of vibration on the front, so we had a look," said Price. "The one thing we knew we could change in the time was the front driveshafts.
"It was just something with the driveshafts we put on, we need to investigate a bit more, but we put the new set on and it cured it."
A spirited team ethic kicked in as mechanics and engineers were briefly drafted in from Sebastien Buemi's side of the garage to ensure Cassidy could get out for qualifying.
Because of the issues, Cassidy didn't get to attempt a practice 350kW simulation lap ahead of qualifying – so a ninth-place grid slot was a decent salvage job and meant, according to Price, that "with the races as they are at the moment, we knew we could do a job, especially with his confidence".
Cassidy, who's a hybrid of mostly calm authority and occasional quirky, emotional mischief, said he had to quickly "put my mind in the right place" as he prepared for qualifying and the race.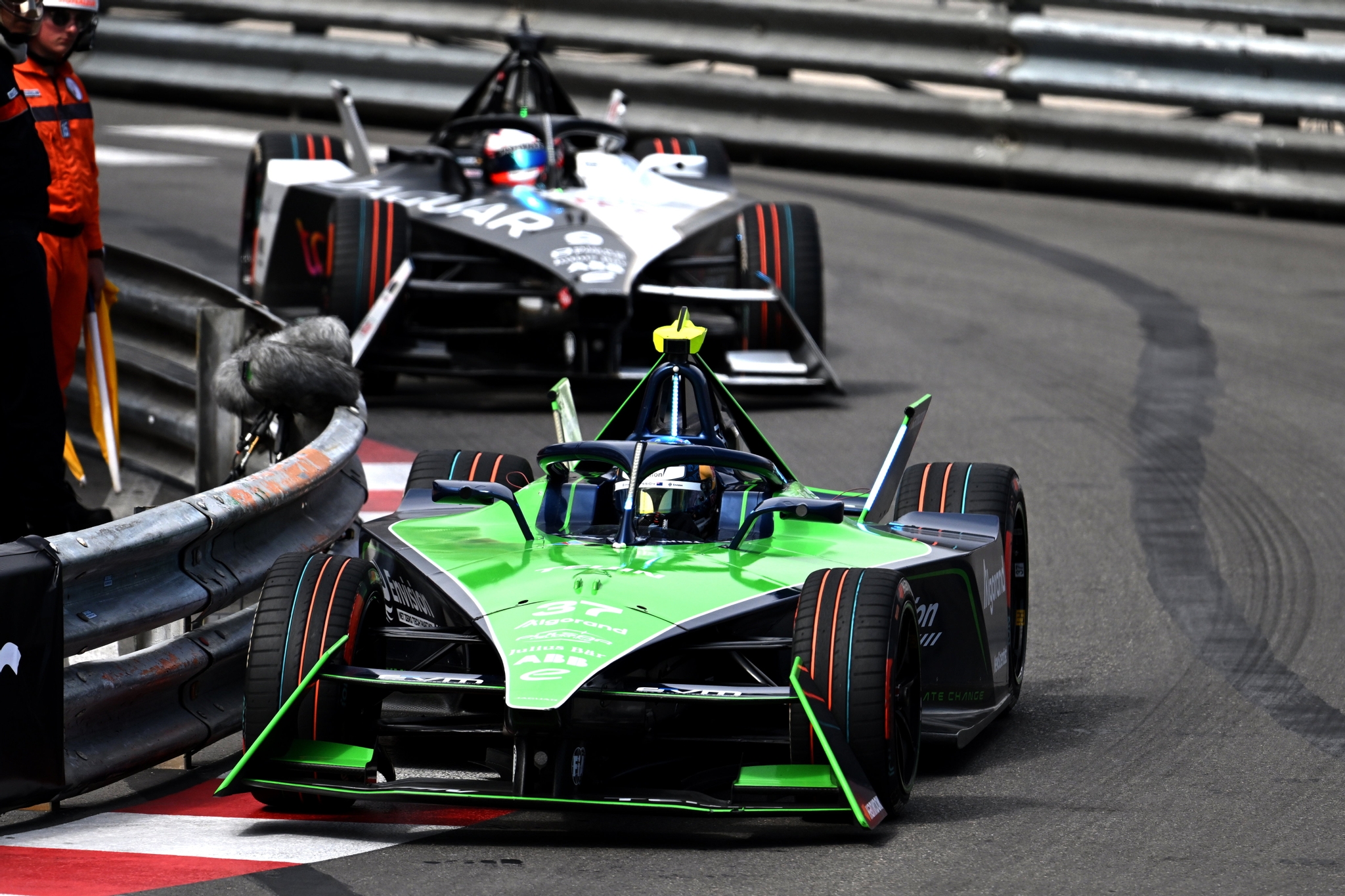 After the early morning drama, race time came quickly for the Kiwi – who told The Race that "there I was, sitting on the grid with a little bit of a headache and I'm thinking, there's no formation lap to get yourself into it".
"But I made it work, got a good start, I went aggressive into Turn 1, I got Edo [Edoardo Mortara]," he said. "I was around the outside at Turn 3 [Massenet], and I think it was also just really good for my mindset, kind of going, 'We're going to attack here'."
Attack he did, and to devastating effect to his competitors. His confident ascent up the order quickly signalled him out as the only likely challenger to his childhood racing rival, Mitch Evans.
Once he got to the front in the final phase of the race, Cassidy's mind wandered a little. But it was constructive.
In Hyderabad in February, he'd been frustrated behind eventual winner Jean-Eric Vergne, who was energy poor but had track position and an uncanny knack for placing his DS in all the right places around the Indian track. Cassidy took note.
"There are so many good guys in this championship and it's so important to learn from each one of them," he said.
"That was one instance at Hyderabad but he's not the only guy. There's others as well who are super good and I'm just having to lift my game and try to pick up what they do and apply it to myself.
"I'm still not perfect; we've had two good races, I'm learning, I just need to keep that thought process and keep working."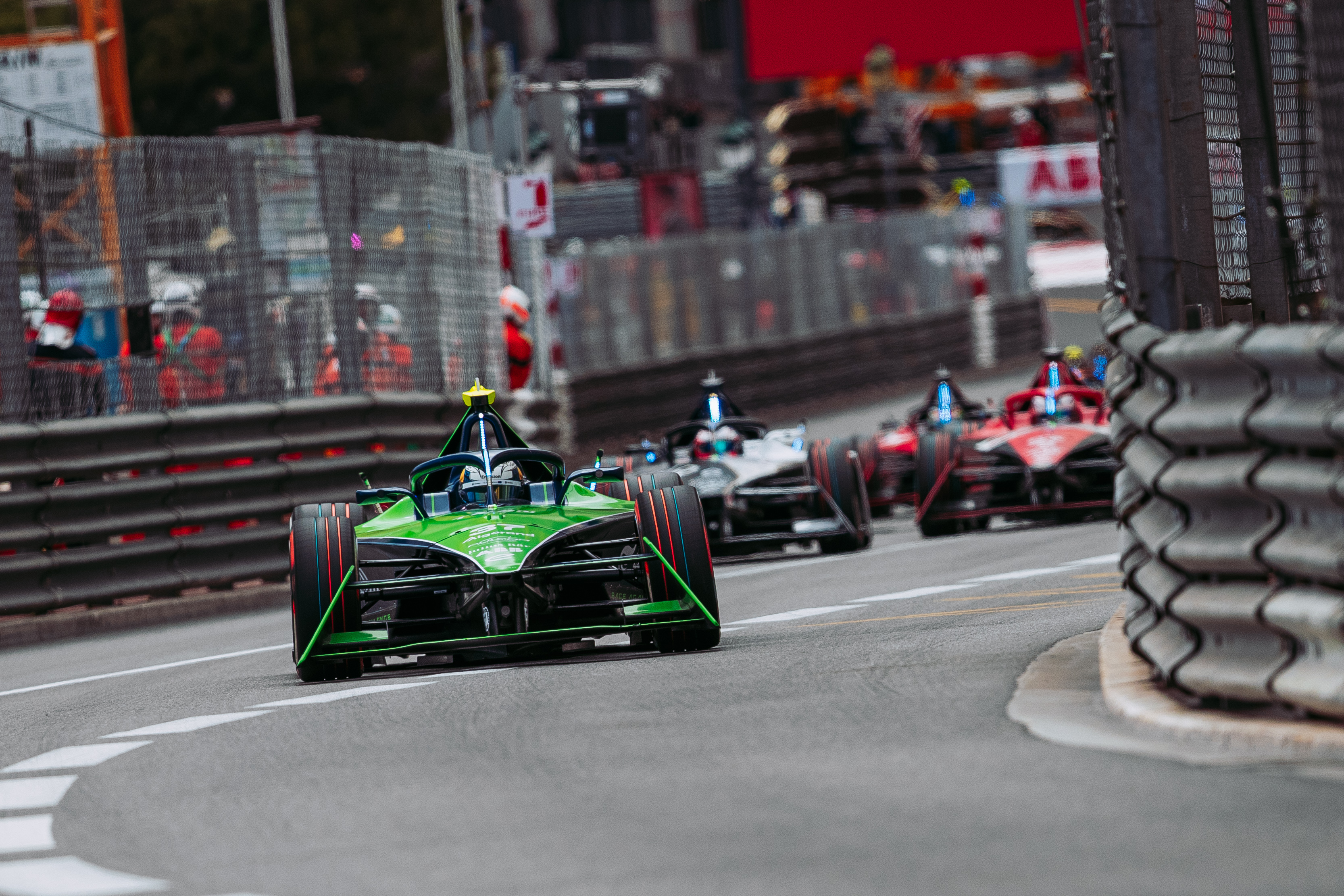 That view tallies with that of his team manager Price, who said: "When Nick's got the car, he knows he's got the ability, we know he's got the ability.
"He wears his heart on his sleeve; he's very passionate and sometimes emotional but that's good, you want that.
"You want people with drive and determination. But when he's got the goods under him he can produce, and he certainly is at the moment."
Cassidy, like several on the Formula E grid, has found a second home in the opulent chintz of Monaco. Not that you'd know it for his growing reputation as the anti-party animal.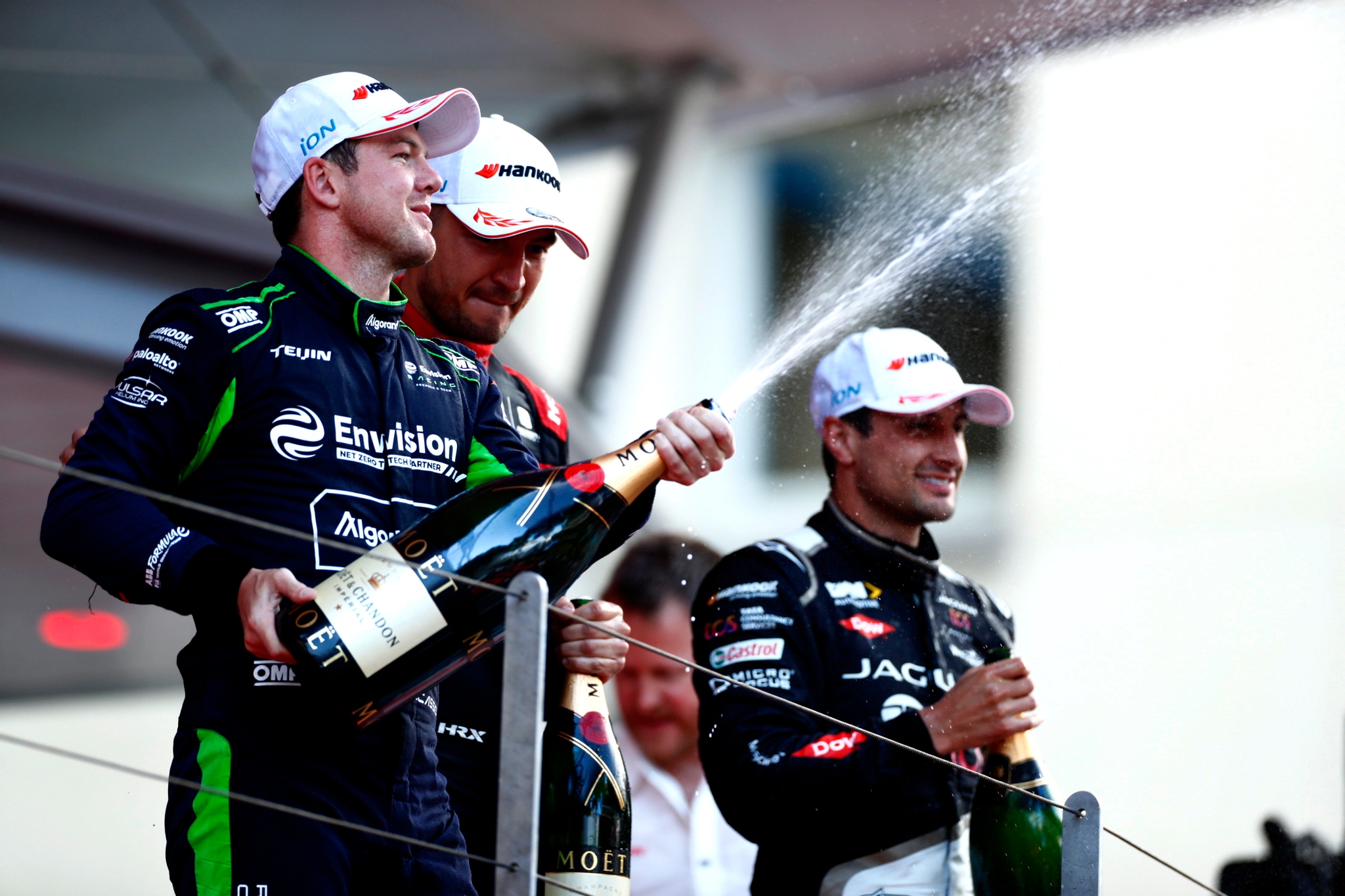 After asking for a ginger beer and a cigar as his victory 'rider', he also confessed that "he'd just have an early night, probably".
"I said to Mitch that I haven't been out and these guys stop inviting me to places because they say I'm boring," he said.
"I've also been told by my mates, 'Your lifestyle is not sustainable'. I'm so boring these days.
"Maybe tonight that will all change."