Sam Bird was fastest in the opening practice session of Formula E's Diriyah E-Prix double-header ahead of two-time champion Jean-Eric Vergne.
Bird topped a 30-minute FP1 session that began with drizzle with a best time of 1m10.402s, just 0.084s faster than Vergne and over three tenths clear of Jaguar team-mate Mitch Evans, who was third.
Jaguar is attempting to bounce back from a fraught opening weekend in Mexico where Bird retired early on, and Evans scooped just four points.
Reigning champion Stoffel Vandoorne was fourth quickest to make it two DS Penskes in the top four, but only after he survived a minor clash with McLaren's Rene Rast during the opening five minutes of FP1.
Rast ran into the back of a slowing Vandoorne and received damage that would result in his front wing folding underneath his car in a subsequent braking zone.
Rast was able to recover and set the 15th-fastest time while his rookie team-mate Jake Hughes was seventh.
Other than that clash the session more or less completed without incident despite the tricky conditions and fraught nature of the Diriyah track.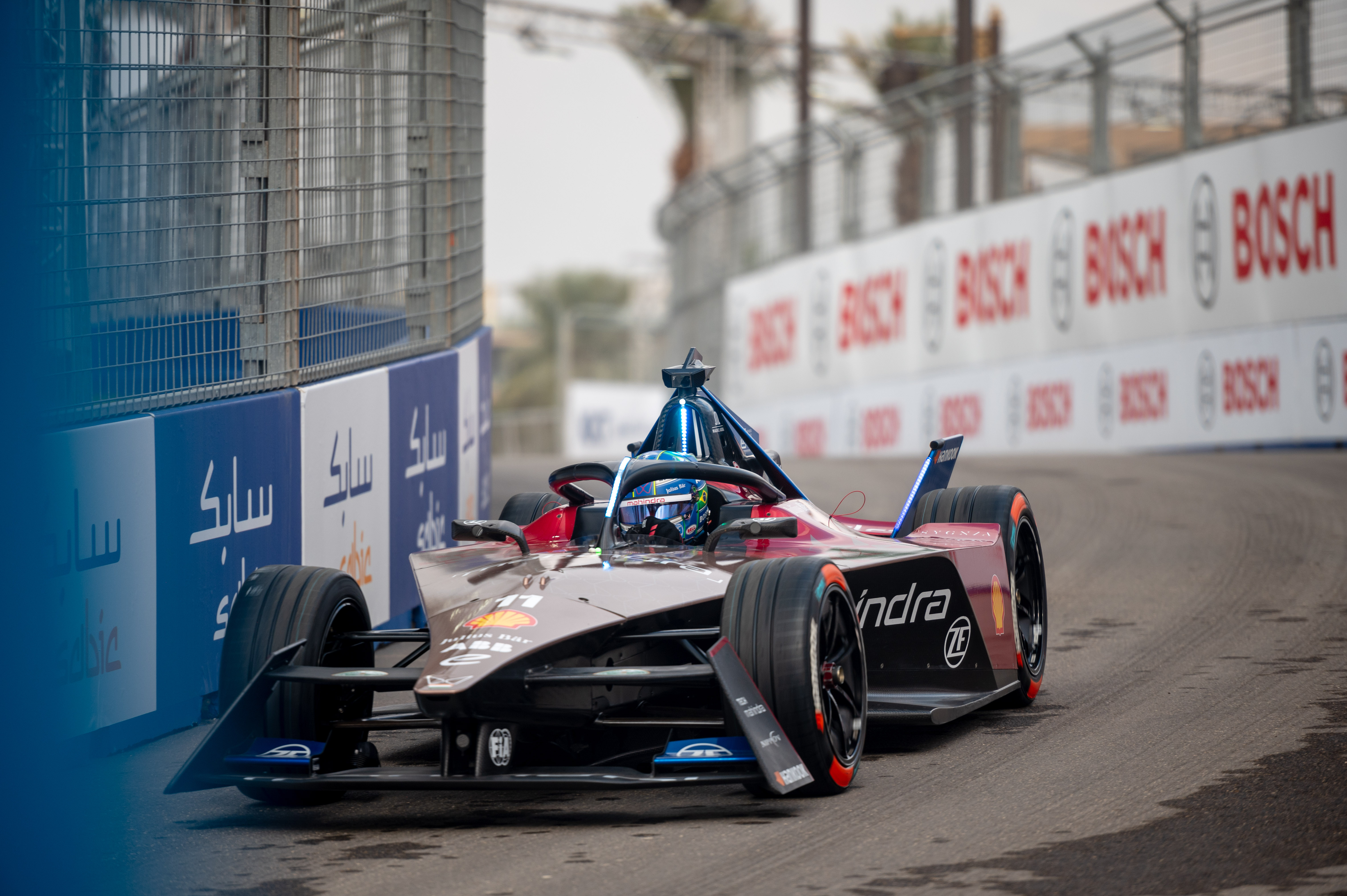 Speaking about the challenges the surface would present, Mahindra driver Lucas di Grassi said before on-track activity had begun that "one thing is for sure, it's going to be massively slippery".
"They resurfaced the whole track and there are a couple of bumps on the straight that we're only going to know all about when we drive," di Grassi told The Race.
"I think the conditions of the track with the rain that came yesterday, you can feel even here that there is a lot of dirt.
"This tyre, it doesn't rubber in so much, which is a good thing because it doesn't create marbles all around, so there are no small balls of tyres that make you slide a lot, but at the same time it doesn't rubber down the [racing] line.
So even if the track cleans up, dries up and cleans up, we're not going to have the same grip as we would have had [with the tyres from previous supplier Michelin]."
Mexico City E-Prix winner Jake Dennis was 10th quickest for Andretti-Porsche.
Secondary brake makes public debut
Sam Smith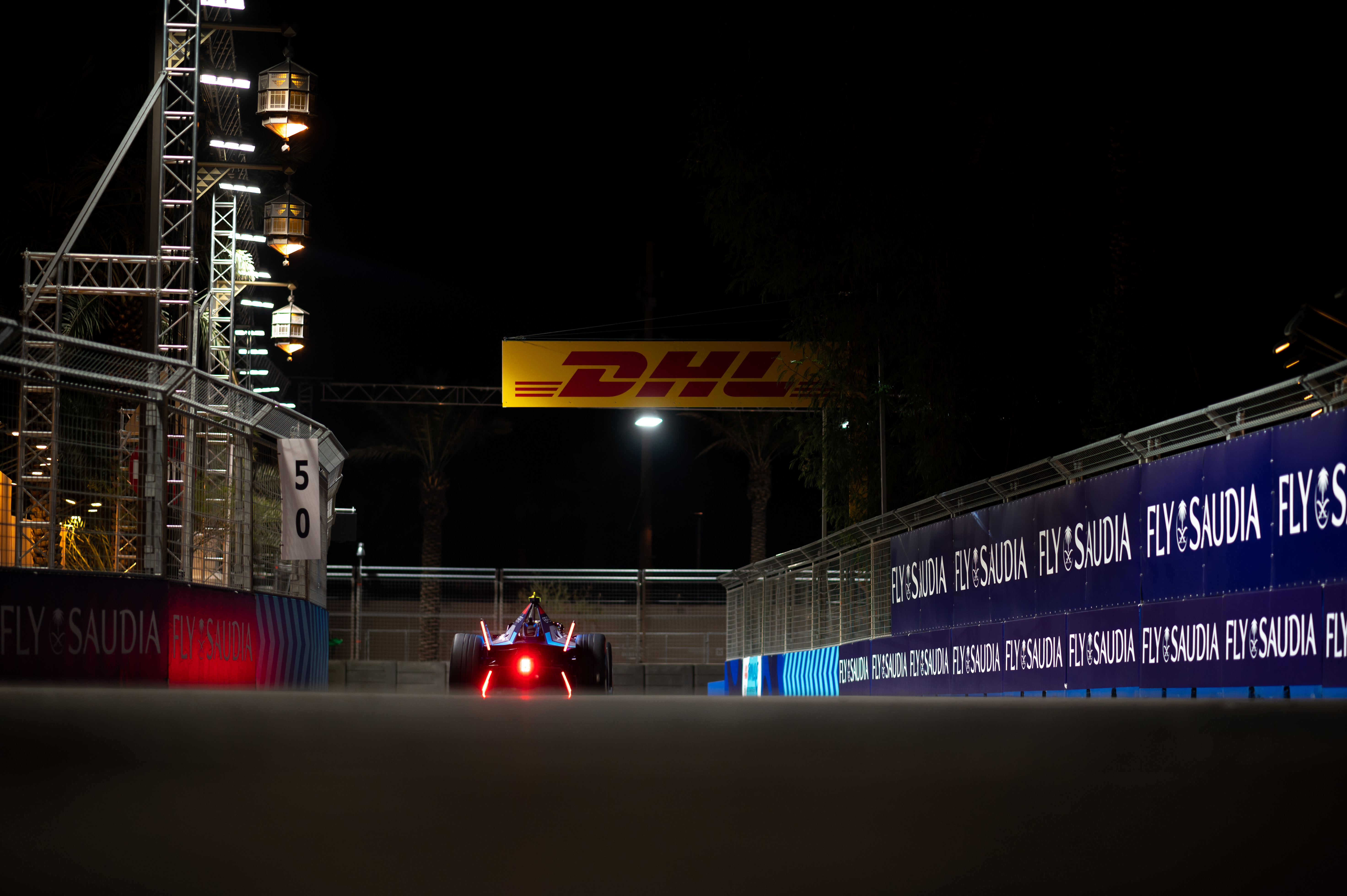 Earlier on Thursday, the much talked about secondary braking system was trialled for the first time in the Diriyah shakedown session.
The system is essentially a small calliper with a solenoid valve block that opens a fluid path to the rear brake and connects to the car's ECU.
The system was fast-tracked after a spate of accidents in both private and public testing were suffered by Sam Bird, Lucas di Grassi and Sebastien Buemi among others.
A supplementary sporting regulation was issued just before the shakedown session stating that the new system must be "respected regarding usage and restriction of the rear emergency brakes kit: The emergency brake system has been tested on dev car prior to Riyad [Diriyah], by DS and Jaguar, supported by Spark and FIA".
"Therefore, based on the above and the learnings from DS and Jaguar testing, competitors are allowed to activate the system no more than three times during the Riyad shakedown, with speed below 50km/h and pressure lower than 30 bars, when it is safe to do so.
"This will allow a complete system check for every car and competitor while preserving the integrity of the system."
A statement from the FIA about the how the brake will be used going forward said: "The system is not supposed to be used in normal race conditions so any car using it will be automatically stopped in the garage to assess the root of the problem that led to the system to be triggered.
"The system must be used only in the case of issue of rear powertrain which will prevent regen braking capability. Pressure will be monitored by the FIA to ensure usage only in authorised situation."
The extended shakedown session of 30 minutes included some teams testing the brake, although some, such as DS, Jaguar and Maserati chose not to – the two former teams having used manufacturer testing to try the system.
Porsche team principal Florian Modlinger said that his team had "tested everything that we installed in the car according to how it should work".
"We did a static test at home already," he said.
Modlinger also commented on the sharing of initial data on the testing of the brakes, saying that "for sure, we did discuss these topics, what they have to check, what was the outcome and so on".
"For the future its clear," he added. "We should always have sporting equality and everybody should have the same opportunities, but this way it was quite tight on a tight schedule and therefore the solution came up and we are fine with that."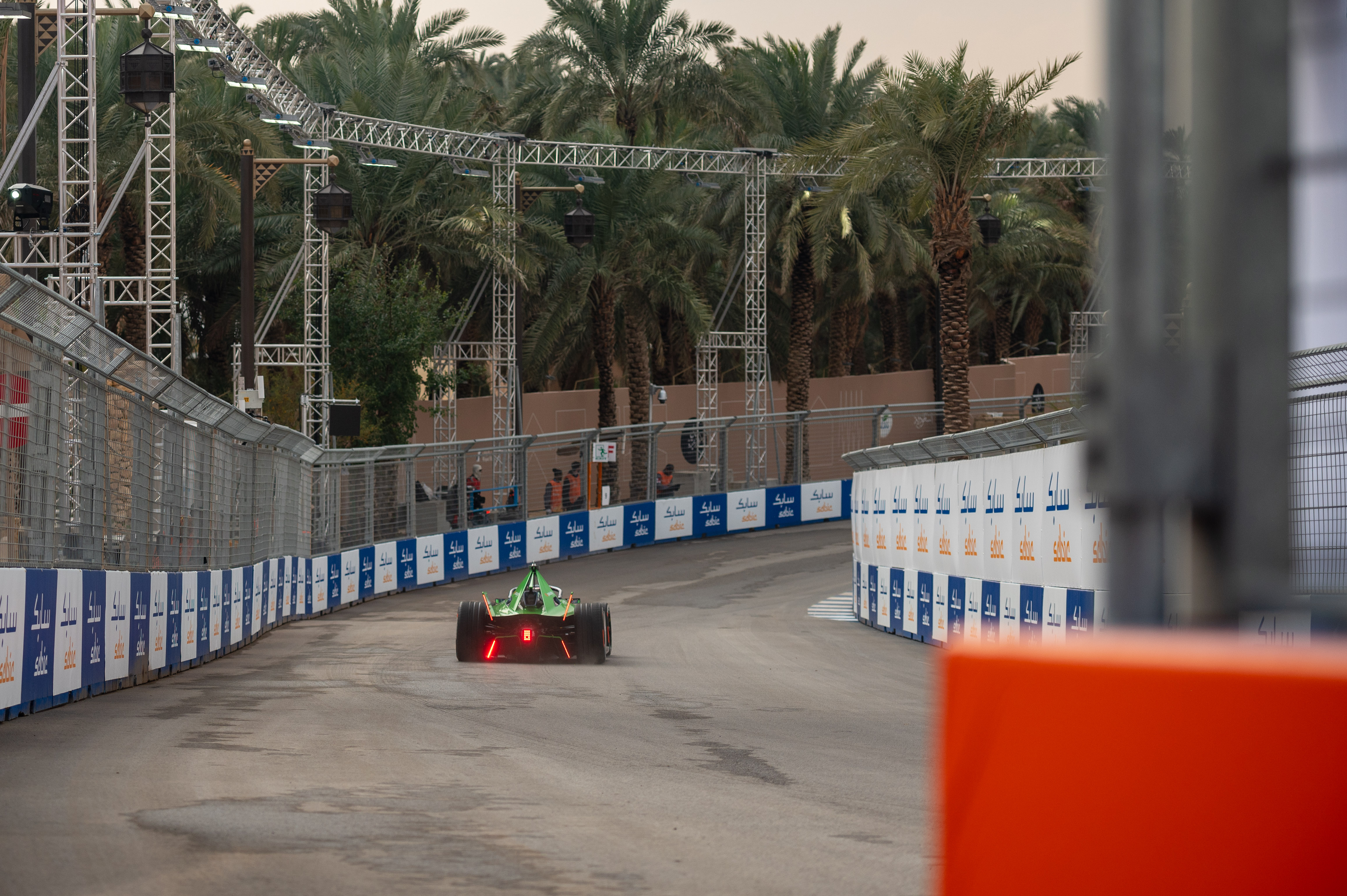 Envision Racing's Sebastien Buemi told The Race earlier in the day that he appreciated the rapid response of the FIA, saying that "after what happened in Valencia I'm happy that it's [emergency brake] there."
"Obviously we have to give credit to FIA, Formula E for trying to react quickly to issues so let's see what happens," said Buemi.