Formula E's first-ever Sao Paulo E-Prix could become the most extreme example of a race that no one wants to lead until the last lap as drafting and energy saving are set to underline the majority of the event.
The race, which takes in some aspects of the former Sao Paulo IndyCar event that last ran a decade ago, will feature a large amount of lift-and-coasting and slipstreaming.
A 22-car peloton scenario could mould a race that is only won on the final lap as drivers face their biggest energy-saving challenge of the Gen3 era yet.
That's the verdict of several drivers and team engineering personnel as they prepare for the sixth race of the season in a round that offers up several unknowns, including the unpredictable local micro-climate in the midst of a mini-monsoon season in Sao Paulo.
The race is set to be slightly longer relative to previous races, which in combination with the long straights will produce much more lifting and coasting than has been seen in previous races so far this season.
"This race, because of the number of laps chosen, you've got lots of wide-open throttle time so it consumes your energy quickly, so the starting point is a good amount of energy saving," said Jaguar TCS technical chief Phil Charles.
"So, it will be a really big energy-saving race. There will also be a big tow effect because there are long straights – so expect a big strategic race."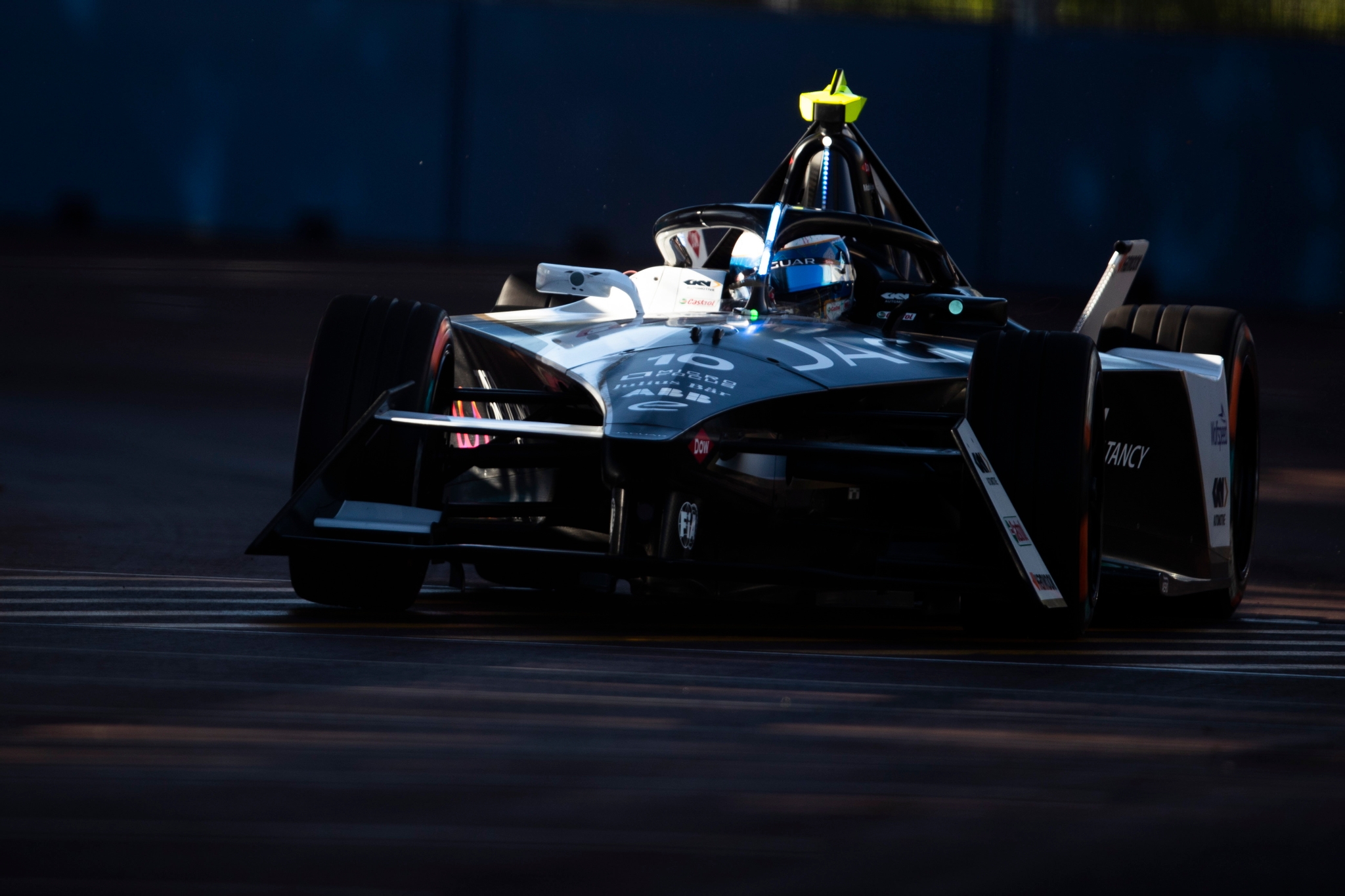 NIO's Dan Ticktum, who took sixth place, his best-ever E-Prix result, at Cape Town last month told The Race that he thought Sao Paulo would be a "hugely very efficiency-biased track".
"I mean, we called Cape Town the same, which it was to some extent, but here it will be even more with lots of straights and then going into big braking zones," Ticktum added.
The first Gen3 NIO design has proven to have a strong one-lap pace but often struggled over a race distance as its rivals' more efficient powertrains have been able to pick the NIO 333 ER9s off at will in the latter phases of races.
However, Ticktum believes that despite this he could benefit from the tow which he says "might be so powerful that when we get on the brakes we might be able to gain it back".
Jaguar's Mitch Evans reckoned he "can't imagine someone clearing off into the distance" on Saturday afternoon because of the tow effect and the necessity to keep a close eye on energy spending. He also emphasised the importance of adapting strategy in the event of full course yellow and safety car periods, which have been a feature of the last two races in Hyderabad and Cape Town.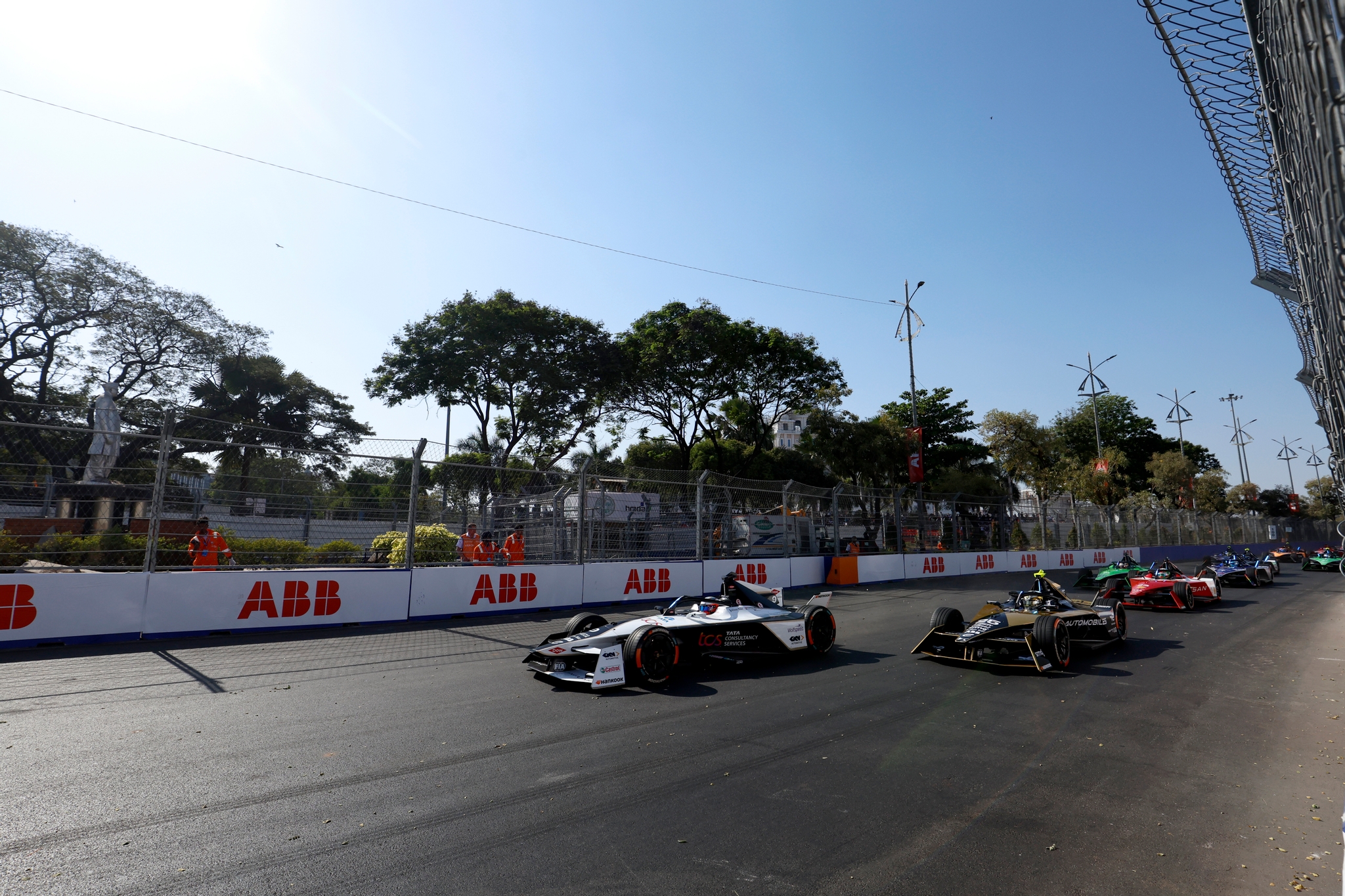 "The last few races, we've had safety cars and full course yellow at different parts of the race, and it's really changed the dynamic of how the race has unfolded," Evans told The Race.
"In India, you had Nick [Cassidy] with a 3% advantage, but the targets were at a certain level where the coasting level was quite minimal. It was almost the opposite in Cape Town where it was way too early, and an early safety car with targets up, and then after the FCY they dropped a lot.
"So, then guys with an energy advantage, it had a bigger effect. Getting a full course yellow, at the right or wrong time and for the duration, because obviously that then changes how many laps we add, it's making it really tricky.
"The races are never a slam dunk now."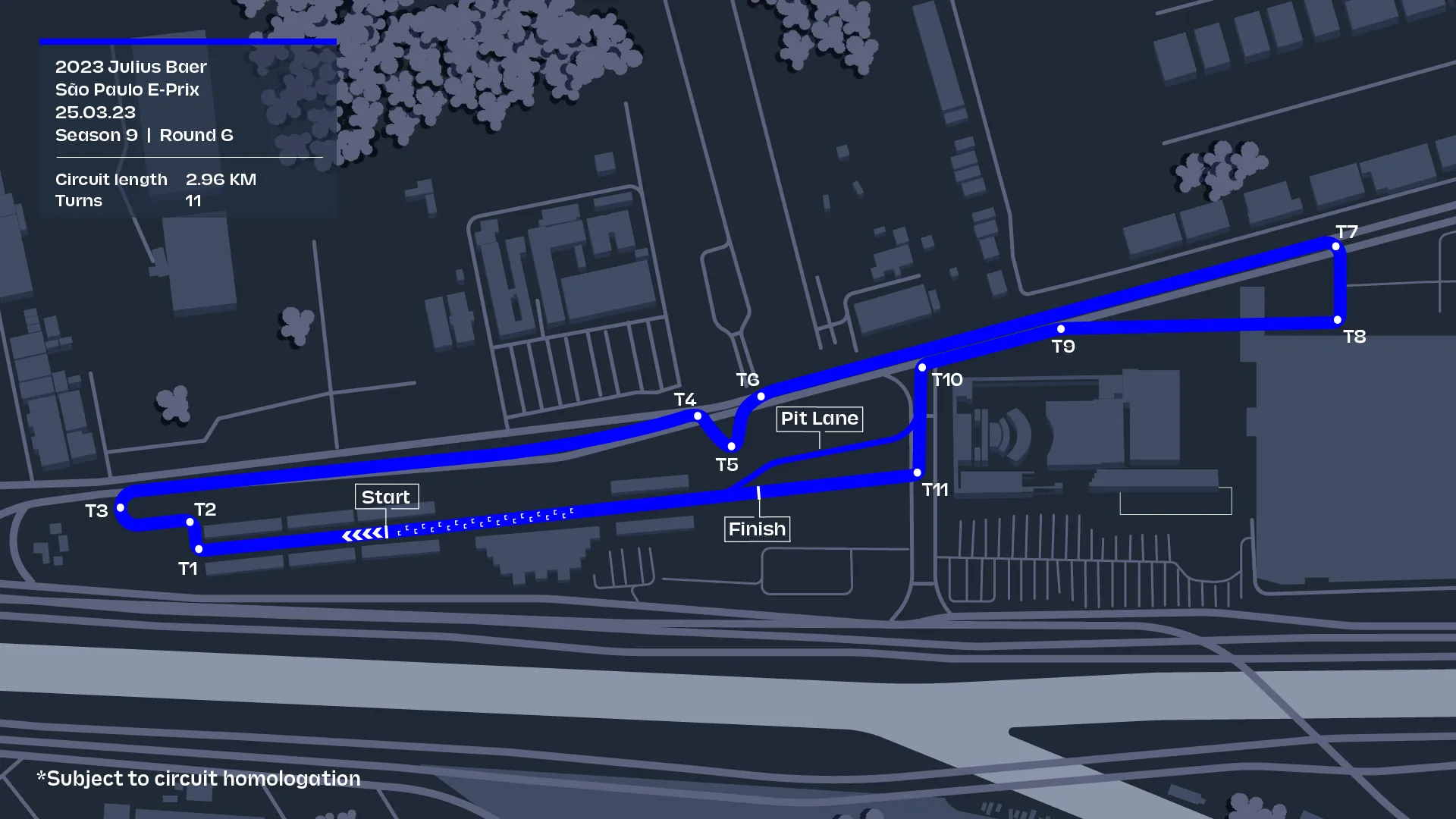 The 1.8-mile (3.0-km) Anhembi circuit features just one especially tight complex of corners between Turns 4 and 6 that are similar in configuration to the chicane inserted before the stadium section at Circuit Hermanos Rodriguez in January. This area is likely to come under some scrutiny due to its open nature.
"I'm not really sure what we're going to do in terms of barriers and stuff, so track limits might be an issue, but the coasting phase into the other big streets should be quite a lot," said Evans.
"That's going to open more pathways and opportunities because people will just be able to do easier moves, but then that penalty of using energy is high and just trying to play that chess match, it's going to be even more extreme.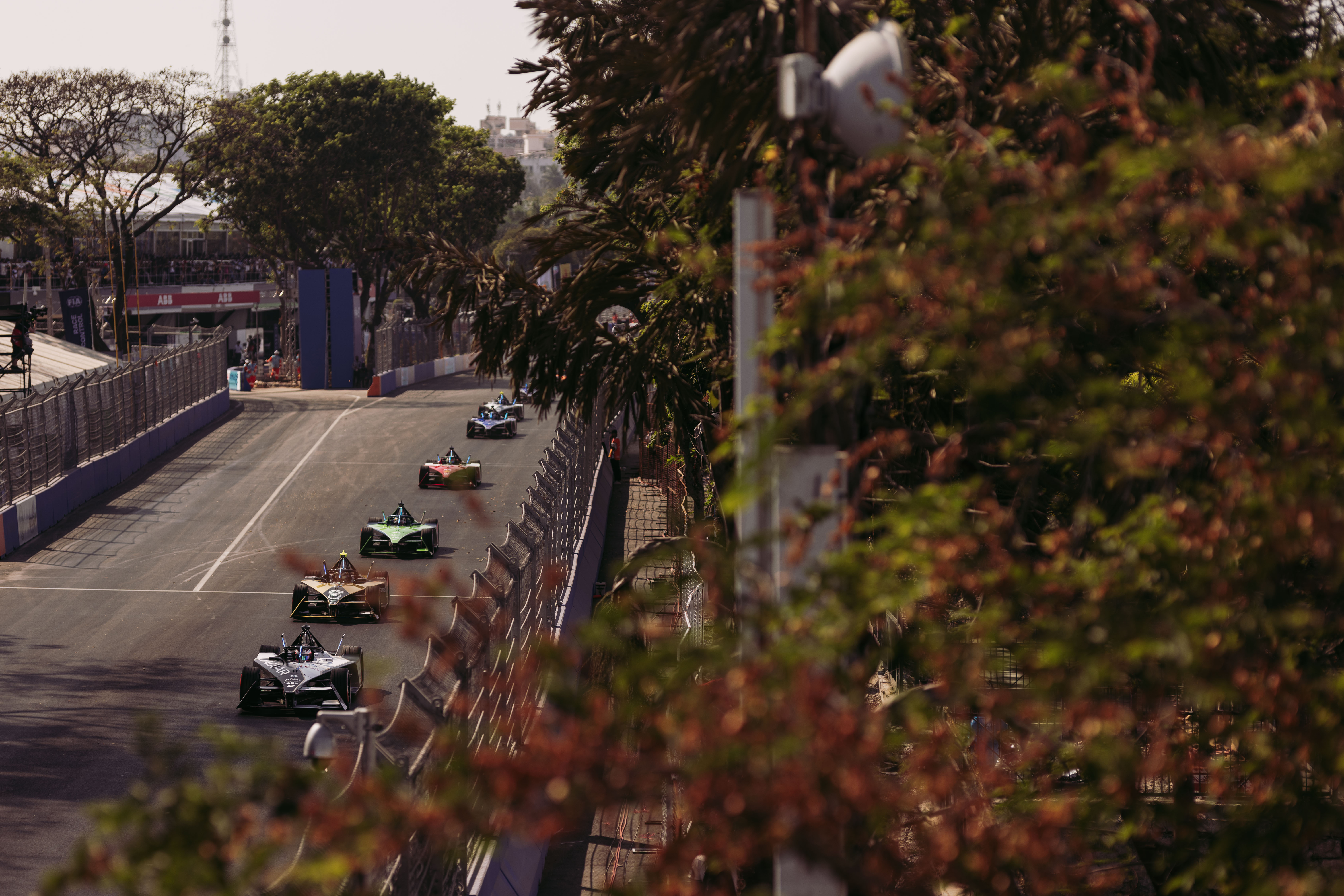 "This is the art of Formula E and we need more of that. That's because we do all this homework, where we try and piece it all together to try and perfect it and pay your cards at the right time."
The track surface has also come in for scrutiny in the build-up to the race, with a shiny look to the new Tarmac around the Anhembi Sambadrome area that also features perimeter roads for the nearby Aeroporto do Camp de Marte.
This has become a discussion point in the paddock especially if local forecasts are accurate and there is a reasonable chance of showers on Saturday afternoon.
"When you put bitumen down the oily constituents in the tar and bitumen separate out," Charles said, describing newly-laid surfaces.
"I think what we are seeing now is a kind of oily system from within the bitumen."
Charles was largely non-committal on just how treacherous a wet-weather race could be with the newly-laid surface, which was only completed two weeks ago, saying that "it's hard to say without seeing it up close".
"But quite often the aggregate dominates – but if you have a very smooth Tarmac and the oil is coming out it can be tricky in the wet," he added.
Ticktum added that he felt "a lot of changes have been done to the surface".
"What I prepared on the sim and what Sergio [Sette Camara, his team-mate] prepared feels different. So that might be a bit interesting and change the philosophy of how we approach the weekend in terms of car set-up."
Should the race be hit by rain it will be a first wet-weather exam for the new Hankook rubber, which has undergone artificial wet testing in the hands of Benoit Treluyer and Theo Pouchaire at the beginning of 2022 in the independent Spark testing period.
Some manufacturers are also known to have held similar sessions at the Calafat circuit in Spain, which has mobile sprinklers to simulate a wet surface.