The 2022 Formula 1 season-opener delivered a fascinating spectacle that lived up to the expectation and anticipation that had built up over the past few months (and years).
Many of the drivers and teams had their own personal expectations exceeded too, but there were also some soul-crushing disappointments throughout the field.
Our writers pick out the winners and losers from this year's Bahrain Grand Prix.
Winners
Charles Leclerc/Ferrari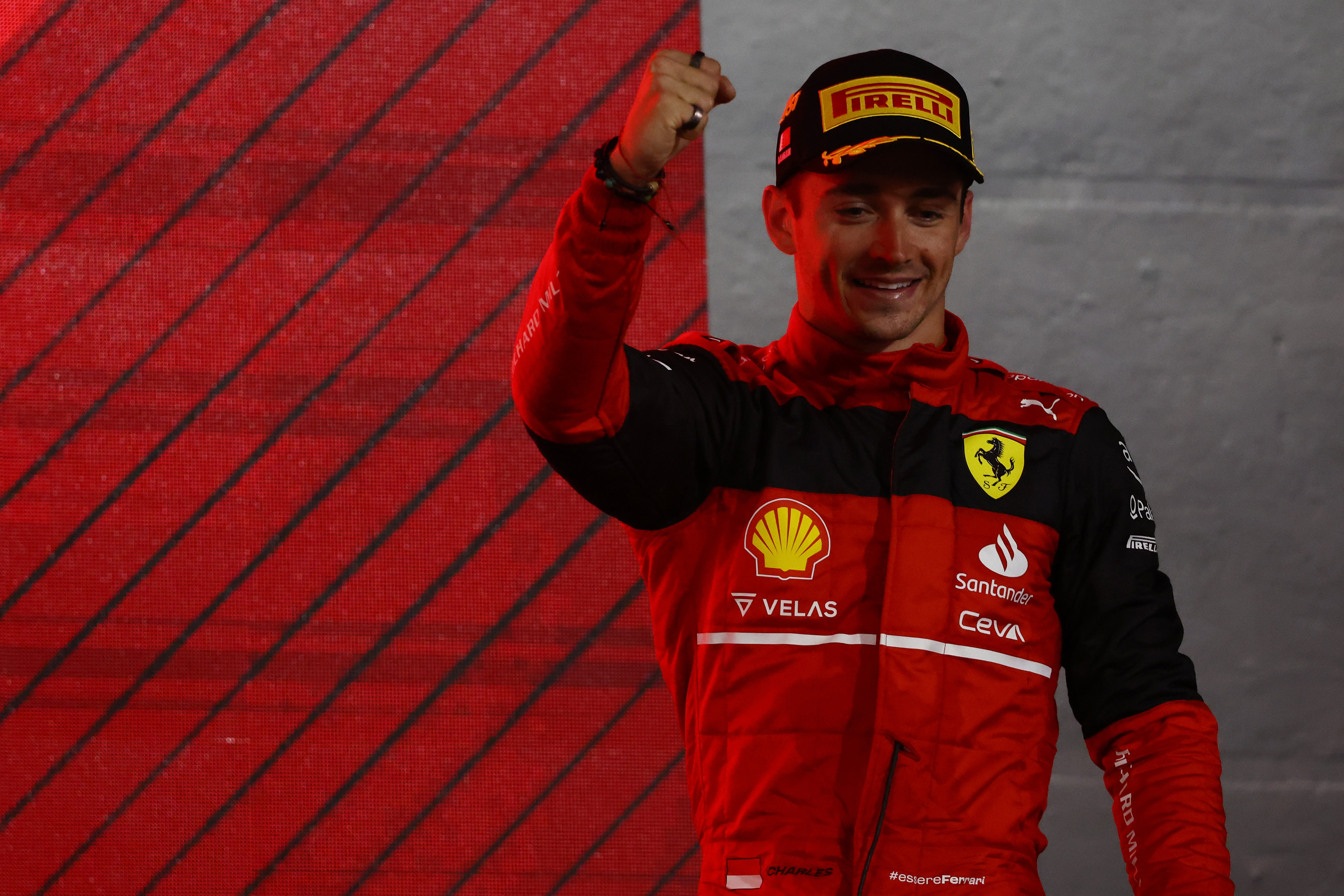 If you were to nitpick Ferrari's Sunday a little bit, you could say that the team should have a look into why Carlos Sainz seemed to revert to his Friday-esque pace after having drawn level with Charles Leclerc in time for qualifying.
But that was the only thing even resembling a blot in its copybook and, for the next 24 hours at least, it will be impossible to care.
Ferrari has previous for looking unusually competitive in Bahrain (hello, 2019) but all we have to go by is Bahrain for now, and the evidence as follows – the F1-75 was the quickest car in the race, and the team has gone up a clean 44 points over what currently seems to be its closest rival.
And how delightful it is for Leclerc, too. If 2021 made it easy for some to forget just how good the Monegasque is, here was the timeliest of reminders – an extremely assured triumph despite Max Verstappen asking some serious questions in wheel-to-wheel battle.
Is Leclerc the title favourite now? Who knows? For now, all we can say is that Bahrain owed him one for 2019, and this time he got his. – Valentin Khorounzhiy
Mercedes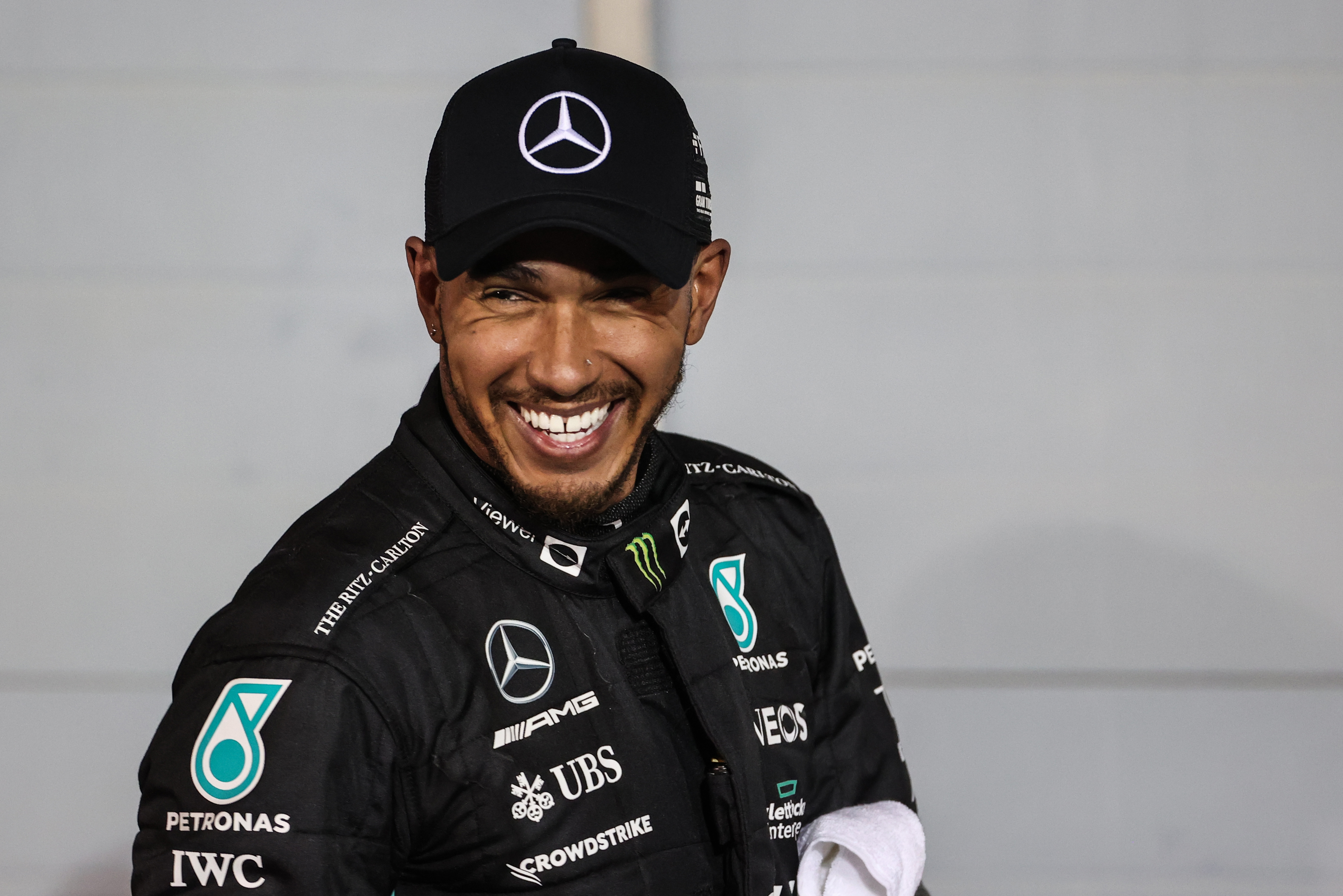 It was immediately clear after the start that Mercedes' professed worst fears didn't come to fruition. Lewis Hamilton was harrying Sainz early on (before being admittedly passed by Sergio Perez with ease), while George Russell had no trouble clearing Kevin Magnussen, confirming that Mercedes was at least not out of the top three in terms of pace.
The W13 was clearly not quick enough for third and fourth, but it wasn't a completely outrageous result given the evidence from earlier in the race, especially as it looked pretty handy early on in stints.
But beyond that, the best news for Mercedes is that this buys it time. Hamilton has cautioned it won't be a "quick turnaround" – but there's already a decent haul of points on the board in the meantime, especially compared to Red Bull's glaring zero. – VK
Kevin Magnussen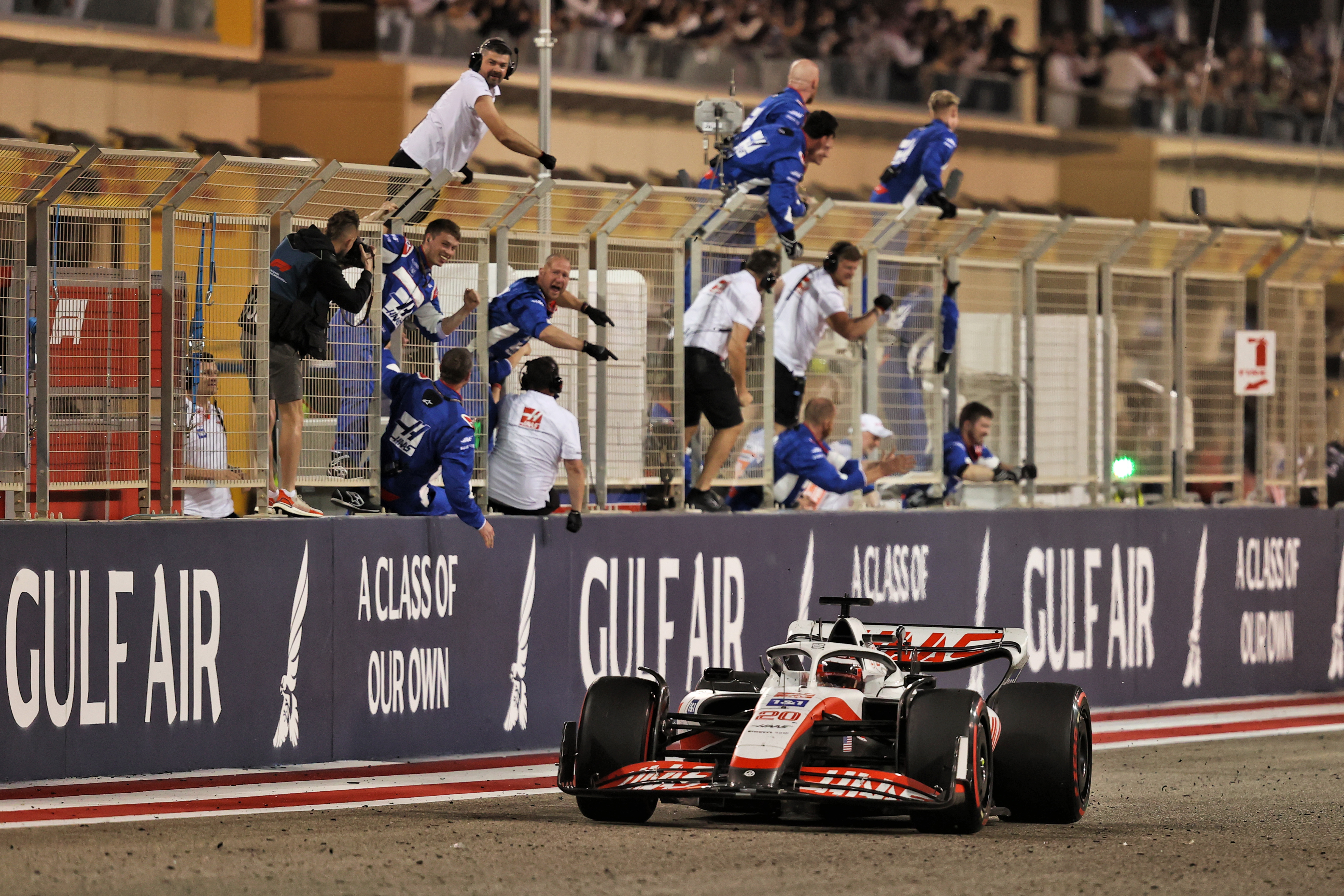 Magnussen was comfortably the 'best of the rest' for the entire grand prix after he nailed the start and briefly ran ahead of Perez before settling into seventh place behind the top three teams.
Pierre Gasly briefly deposed him when Magnussen emerged from his last scheduled pitstop, but the Dane quickly repassed the AlphaTauri to resume his position.
Magnussen then navigated the late-race safety car and when both Red Bulls retired his seventh place turned into a fifth place finish – his best since the 2018 Austrian Grand Prix.
Bahrain has proved to be a real fairytale return for Magnussen and all signs point to it continuing long beyond the end of the weekend for both Magnussen and his Haas team – and that can only be a good thing for F1. – Josh Suttill 
Valtteri Bottas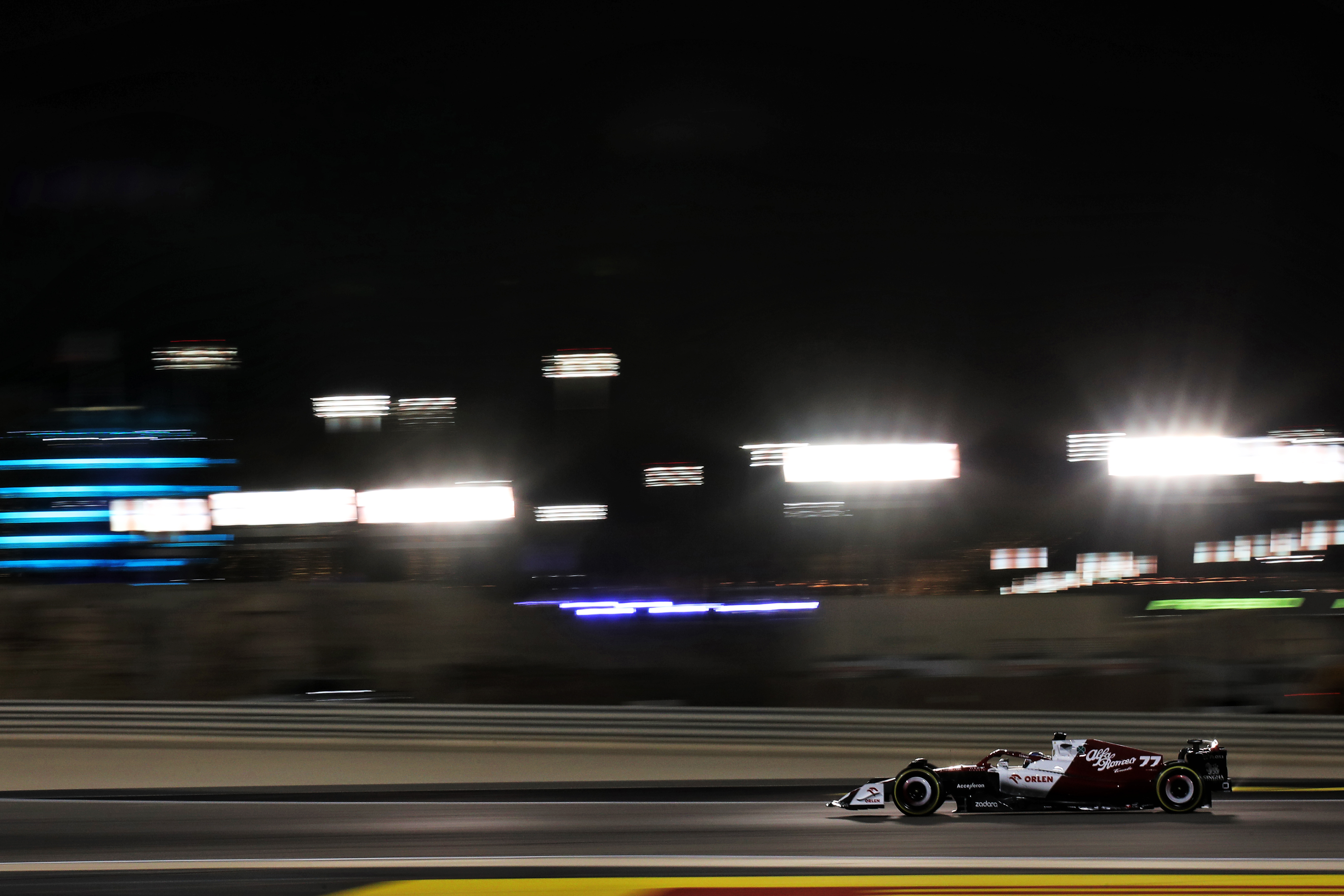 Bottas had a rollercoaster of a race with two defining moments that propelled him backwards and then forwards.
He'd qualified in an excellent sixth place alongside his ex-Mercedes team-mate Hamilton, but a poor getaway dropped him down to 14th place.
Bottas made fairly swift progress towards the fringes of the top 10 until he found himself behind the AlphaTauri of Yuki Tsunoda who was yet to pit.
Tsunoda did pit but Bottas looked to be on for just a point at best until the late-race safety car lifted him to eighth and the double Red Bull DNF ensured he finished an excellent sixth on his debut for Alfa Romeo.
On the evidence of his opening race weekend with the team, Bottas has really taken to the challenge of stepping back to a midfield car, even if he once again spent far too long stuck behind a slower car. – JS 
Yuki Tsunoda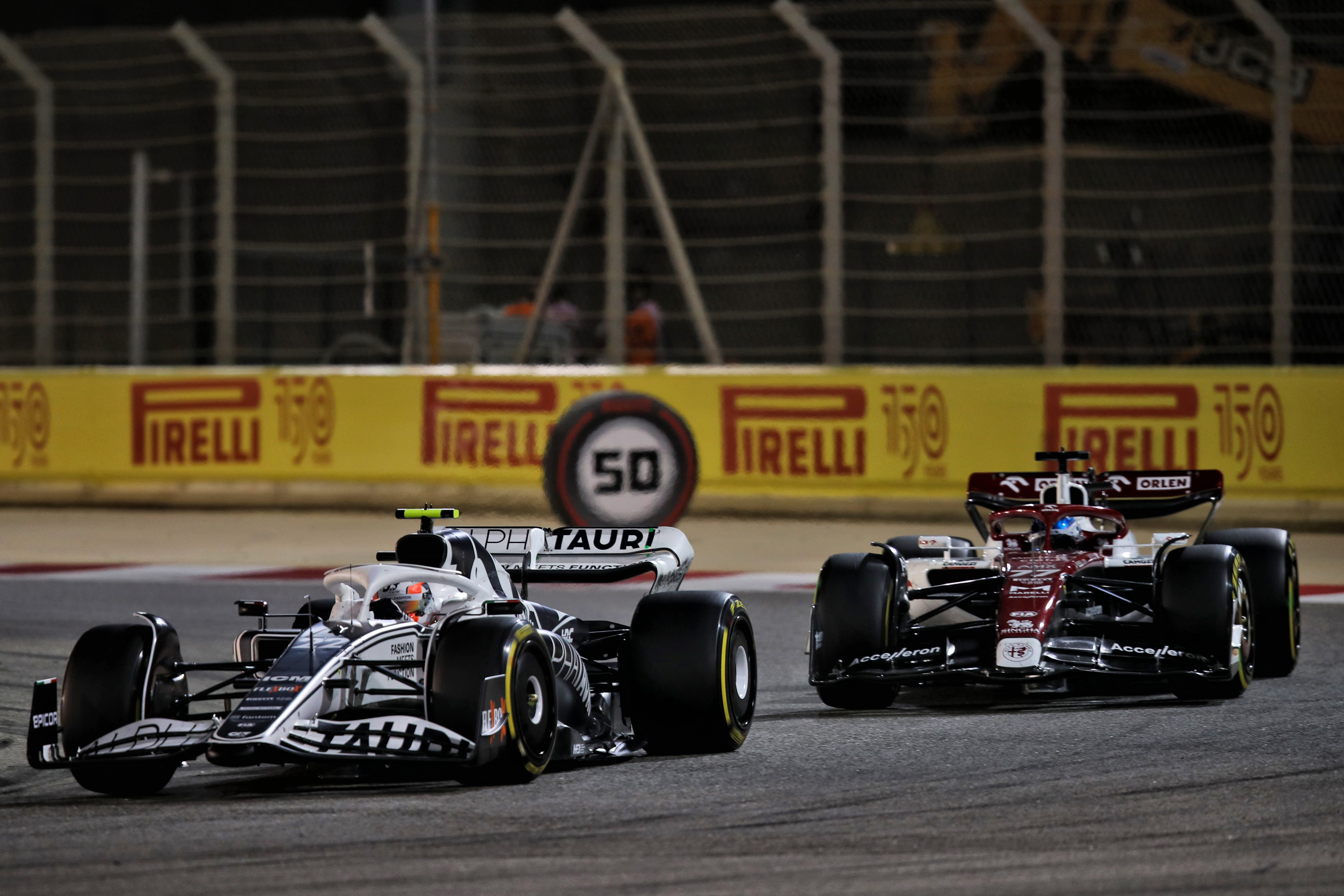 This spot belonged to Gasly right up to the moment his AlphaTauri went into bonfire mode, throwing away what had been a pretty perfectly-executed qualifying-race combo from the Frenchman.
With him sidelined, Tsunoda – who drove a combative race – picked up the slack for AlphaTauri and the whole Red Bull Powertrains contingent
Was this eighth place as eye-catching an effort as his debut last year? No. Not anywhere near. But it was a result he probably won't have dreamed of after spending all of FP3 in the garage and then getting knocked out in Q1. – VK 
Esteban Ocon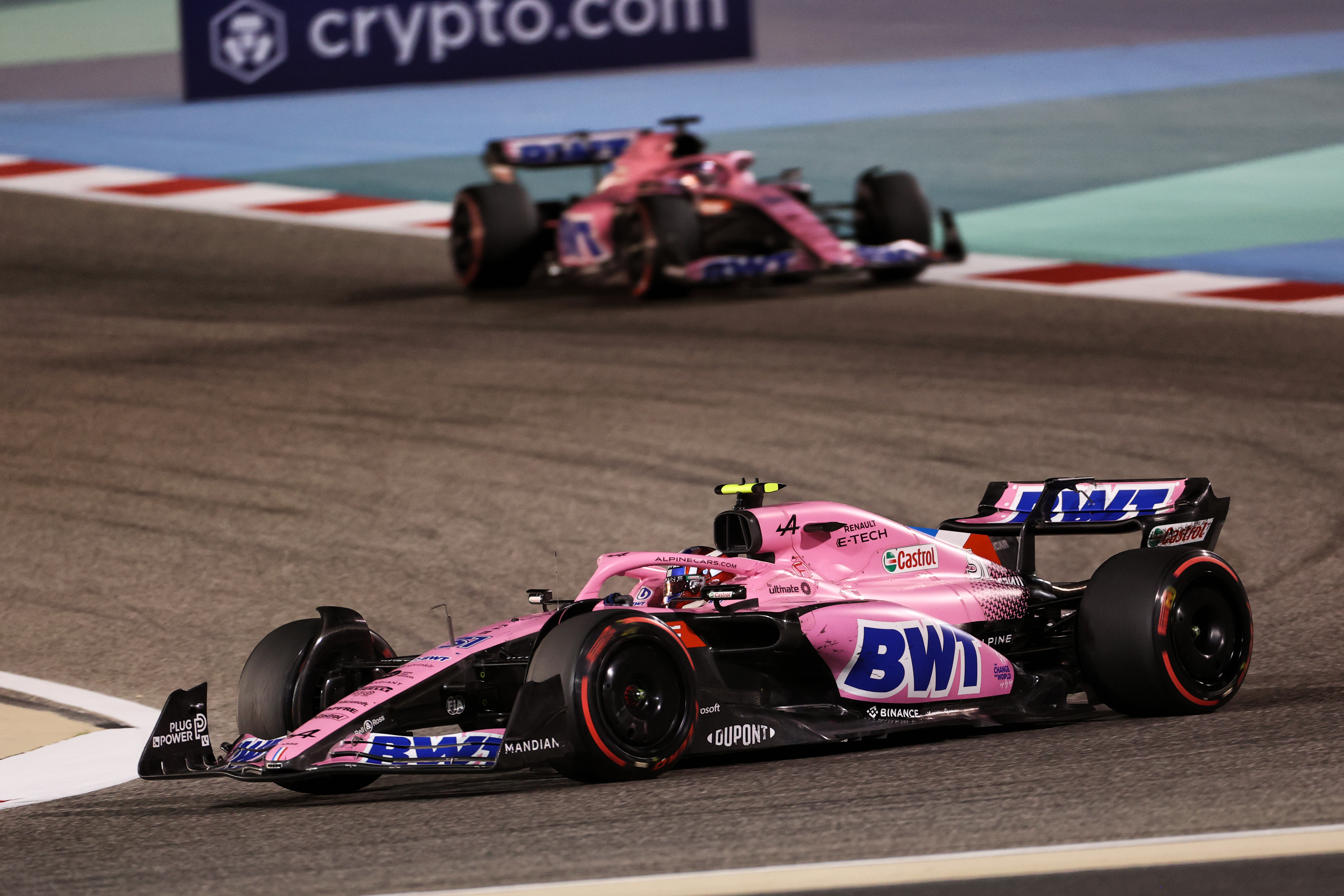 On Sunday, Esteban Ocon was able to turn the tables on his two-time world champion team-mate Fernando Alonso, who looked to be the faster of the two prior to the race.
Ocon qualified three places behind Alonso, but he was quick enough in the opening stint to ease past the Spaniard before Alonso made an early stop.
That early stop – along with Ocon's five-second penalty for whacking Mick Schumacher on the opening lap – allowed Alonso to jump Ocon but once again, Ocon quickly moved back ahead and repeated that at the second round of pitstops.
Red Bull's double DNF lifted Ocon up to seventh to allow a solid start to Ocon's third season which, on the evidence of today, will feature plenty more Alonso-beating performances. – JS
Losers
Red Bull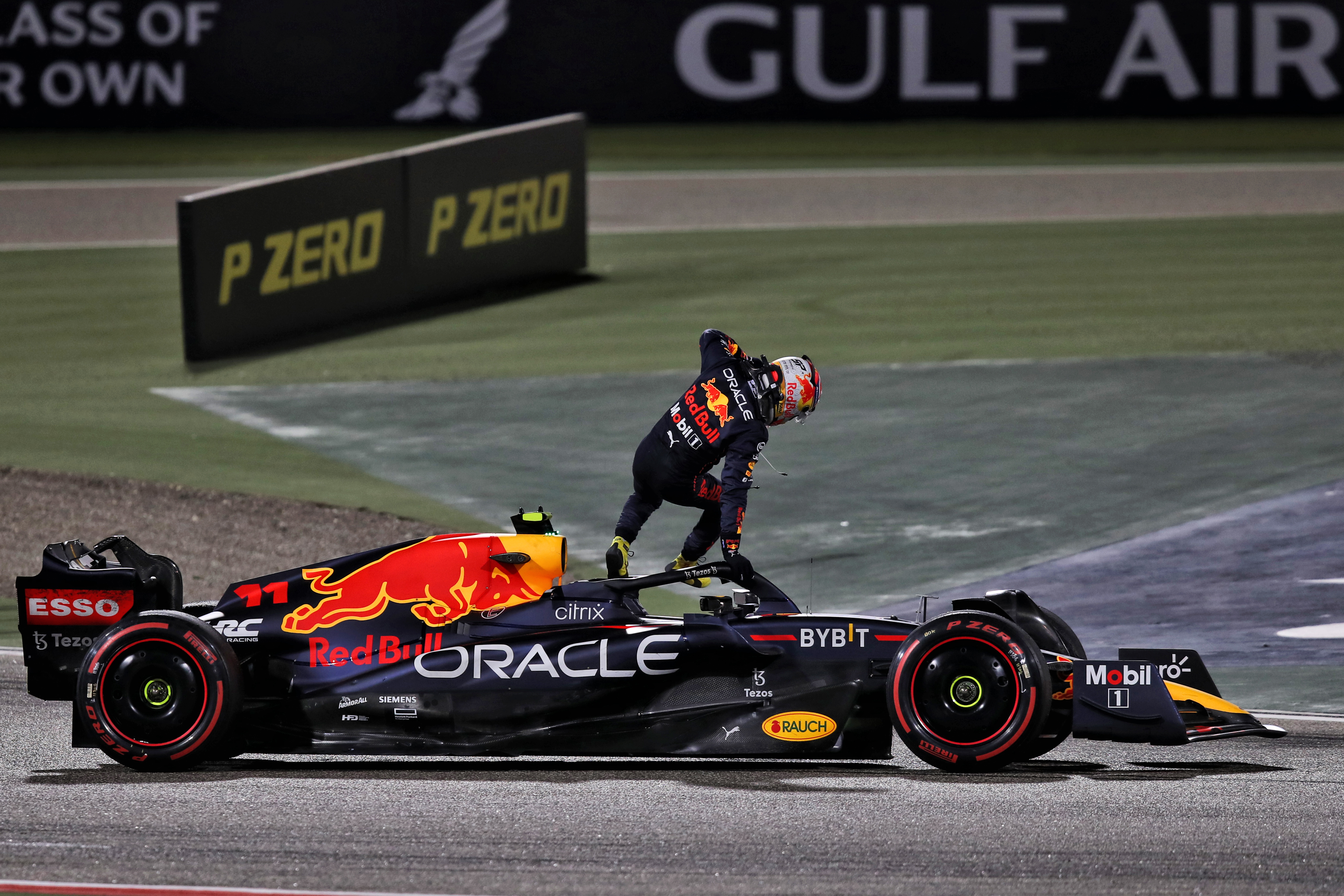 For all of Verstappen's anger over slow out-laps – I find it really difficult to believe undercutting Leclerc would've been enough to keep him in front until the chequered flag (even if the car lasted) – 30 points would've been a fine return for Red Bull from Bahrain, where it genuinely seemed second-best.
And compared to that, a return of zero points, and a deficit of not just 44 to Ferrari but 27 to a Mercedes team that won't be this far back on pace all season is a complete and utter disaster.
Lucky Red Bull that Jeddah is coming up so soon because a long wait would've been really bad for morale. – VK 
Number twos not wanting to be number twos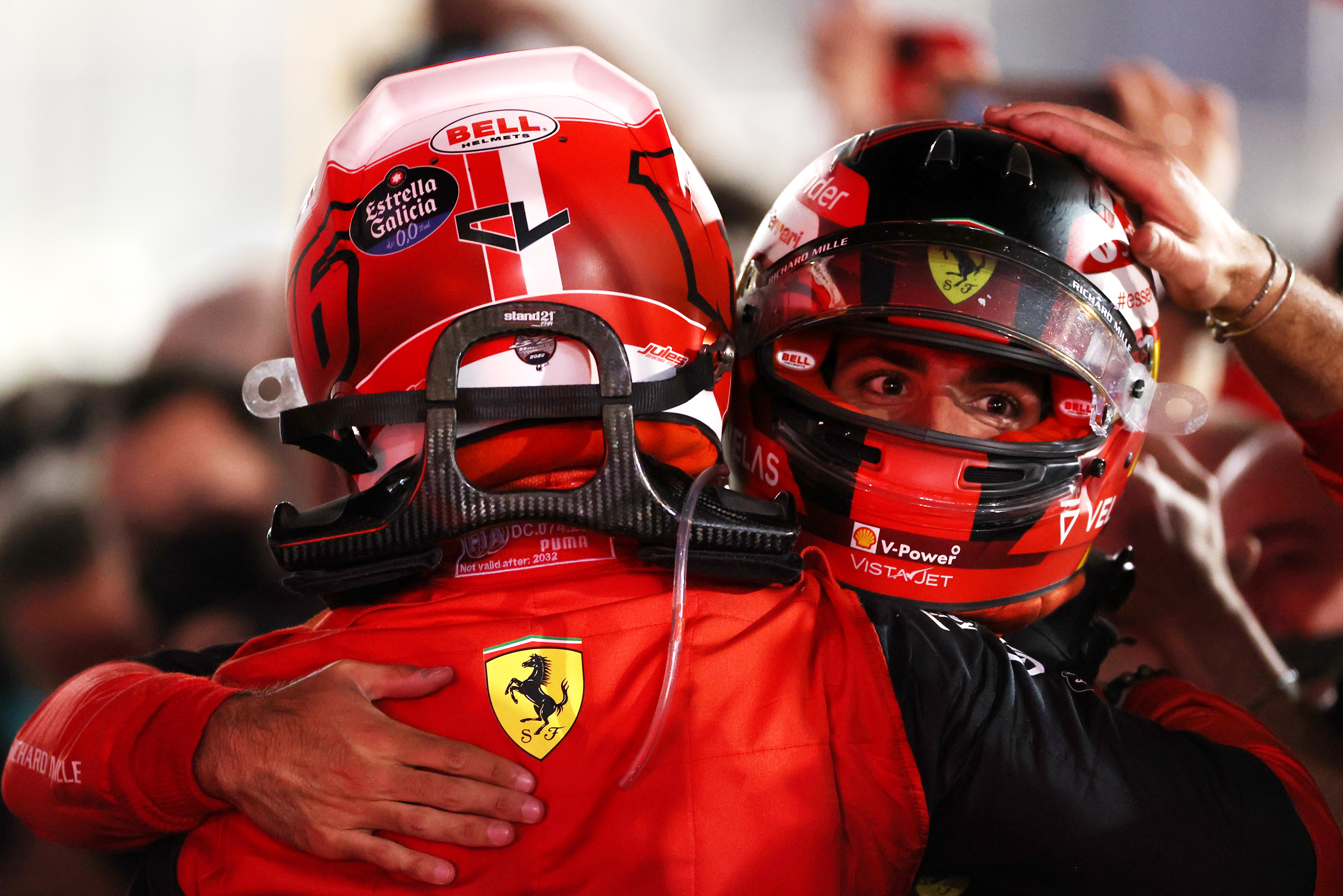 OK, Carlos Sainz ended up second, Russell came home right behind Hamilton and Perez… well he's no worse off in the championship than Verstappen.
Perez isn't expected to be challenging Verstappen anyway, just holding his own and helping the Red Bull cause. But to do that effectively, he needed not to be losing out in a podium fight with the second Ferrari and having to come through the field from a disadvantaged lap one position again.
Sainz has admitted he's not really been on Leclerc's pace this weekend. He can't afford for that to become a trend or a narrative will quickly set in – one that would be contrary to how well matched Ferrari's pair looked when in an underdog scenario last year.
Russell's race was a great salvage job in the end. But having spent so much of the weekend ahead of Hamilton on the timesheets, it seemed significant that he wasn't when it really mattered. – Matt Beer 
M
c

Laren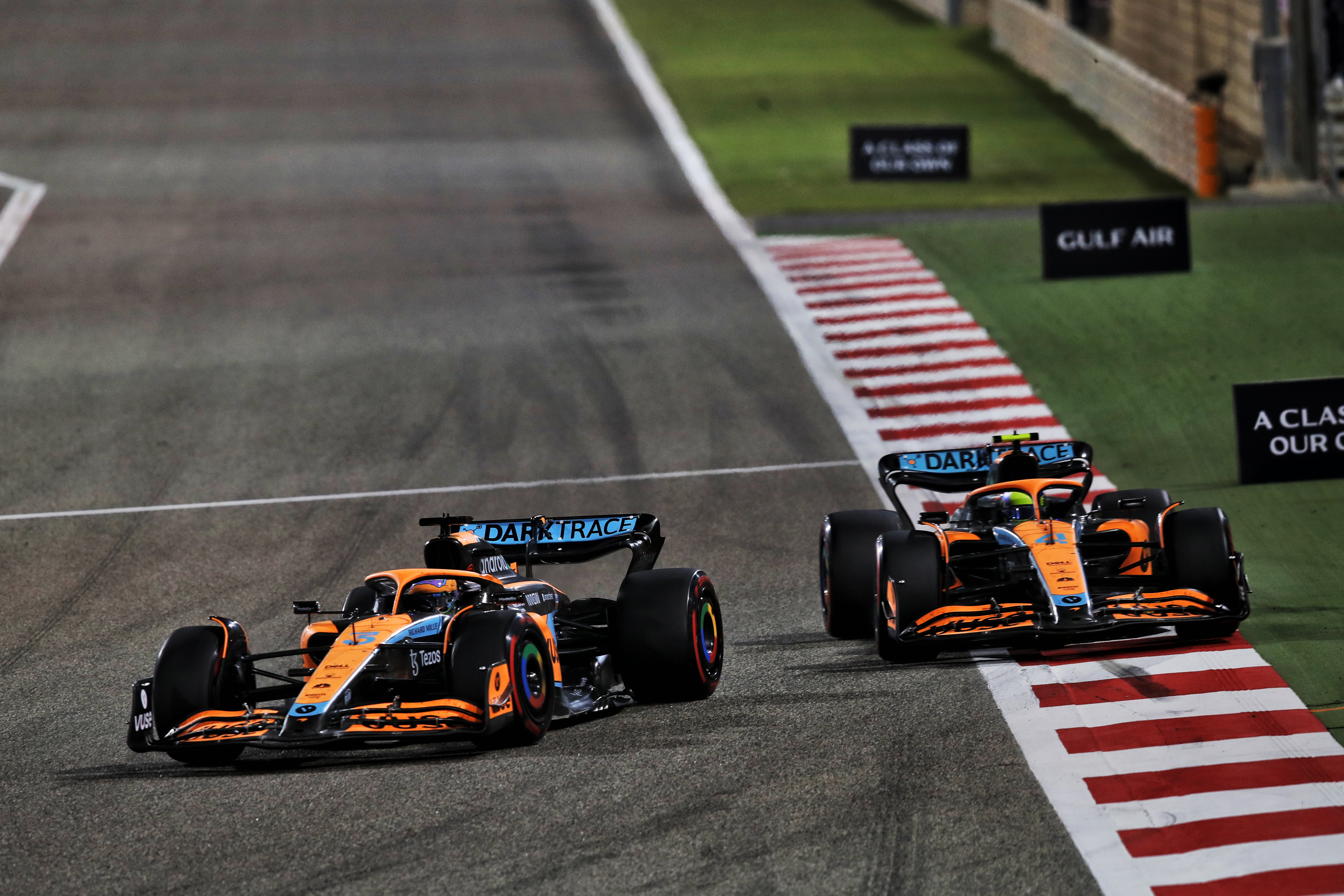 This was objectively terrible. So much so that 14th and 15th in the end seems like a relative win given Lando Norris and Daniel Ricciardo were 18th and 20th on merit early on.
They appeared to be nursing their uncompetitive cars throughout, and Norris's morose and sardonic radio traffic didn't bode well. – MB 
Aston Martin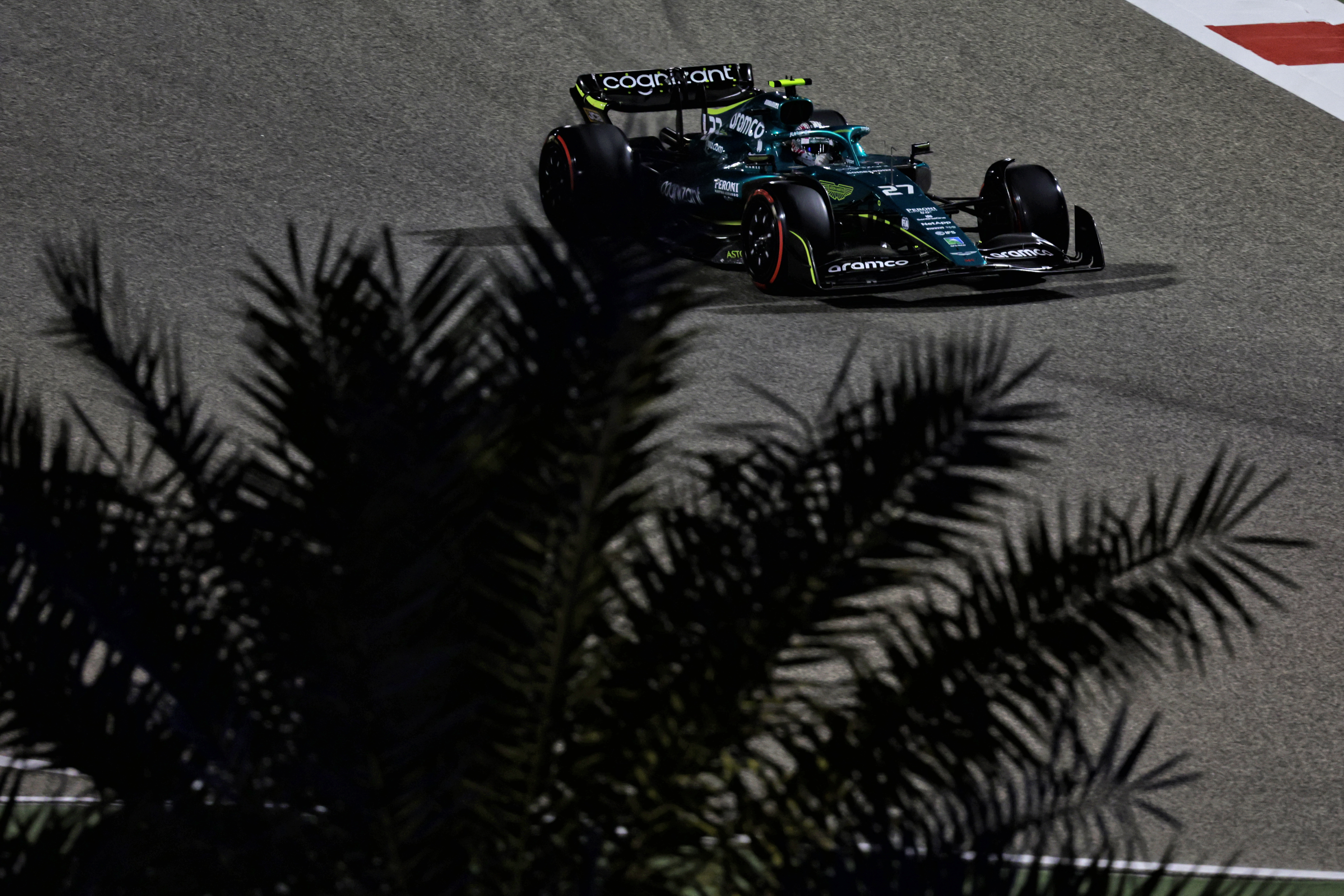 The incredible closeness of the midfield in testing meant it wasn't totally clear who was really in trouble, and few thought it would be Aston Martin.
The team admitted that porpoising is costing it 0.5s-0.75s and forcing wider compromises. That leaves it in Q1 exit territory and nowhere near the points in straightforward circumstances.
Aston Martin never claimed the 2022 rules reset would be transformative for it – this is a much bigger and longer-term project. But it wouldn't have expected to plunge even further backwards. Nico Hulkenberg deserved better than last on another competent supersub outing. – MB