The Azerbaijan Grand Prix delivered another twist in the 2022 Formula 1 title tale as Ferrari suffered a miserable double-DNF and Red Bull secured a one-two finish.
The winners and losers are obvious at the front, but there were plenty of contenders further down the pecking order too with some long-awaited results and other painful technical failures.
Our writers round up the winners and losers from the eighth round of the 2022 F1 season.
Winners
Max Verstappen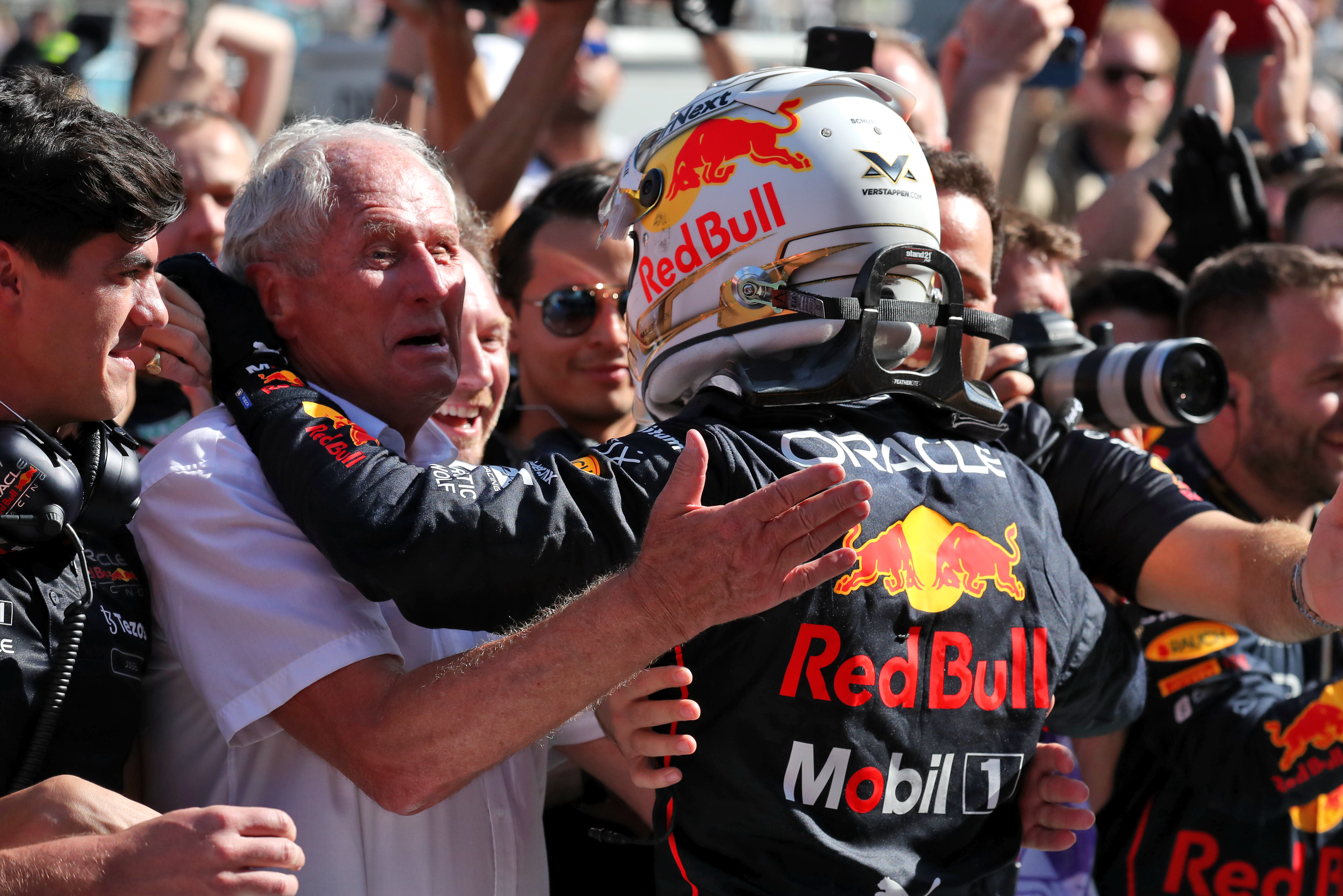 "Was that a good race, or was that a good race?!" – Max Verstappen's slowing-down lap radio message to Red Bull suggested he found it almost laughable how well the Azerbaijan GP turned out for him.
From third on the grid and a little bit off-form compared to both team-mate Sergio Perez and title rival Charles Leclerc early in the weekend, to a massively comfortable win and an even bigger points lead with Perez now his nearest 'threat' in the championship.
Yes, Max. That was a good race. – Matt Beer
George Russell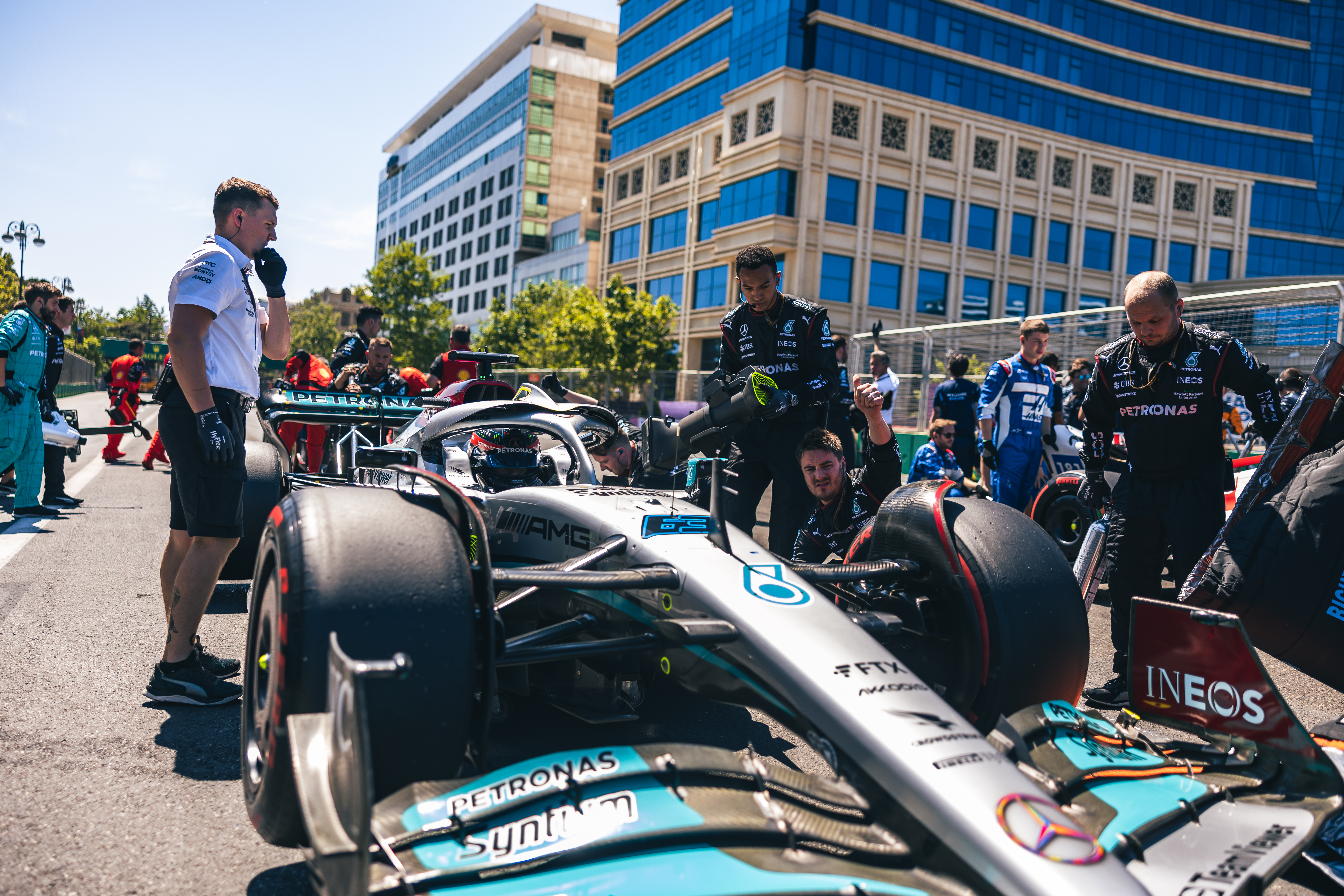 Russell continued his fine form as a Mercedes driver with another comfortable 'best of the rest' victory.
Russell was able to make an early pitstop under that Sainz-induced VSC and come out in fourth place, such was his advantage during the opening stint.
Thereafter he drove a race all on his own. While his team-mate Lewis Hamilton had to battle through the midfield, Russell just managed his pace and picked up his third podium with Mercedes when Leclerc retired, finishing over 20 seconds ahead of Hamilton. – Josh Suttill
Pierre Gasly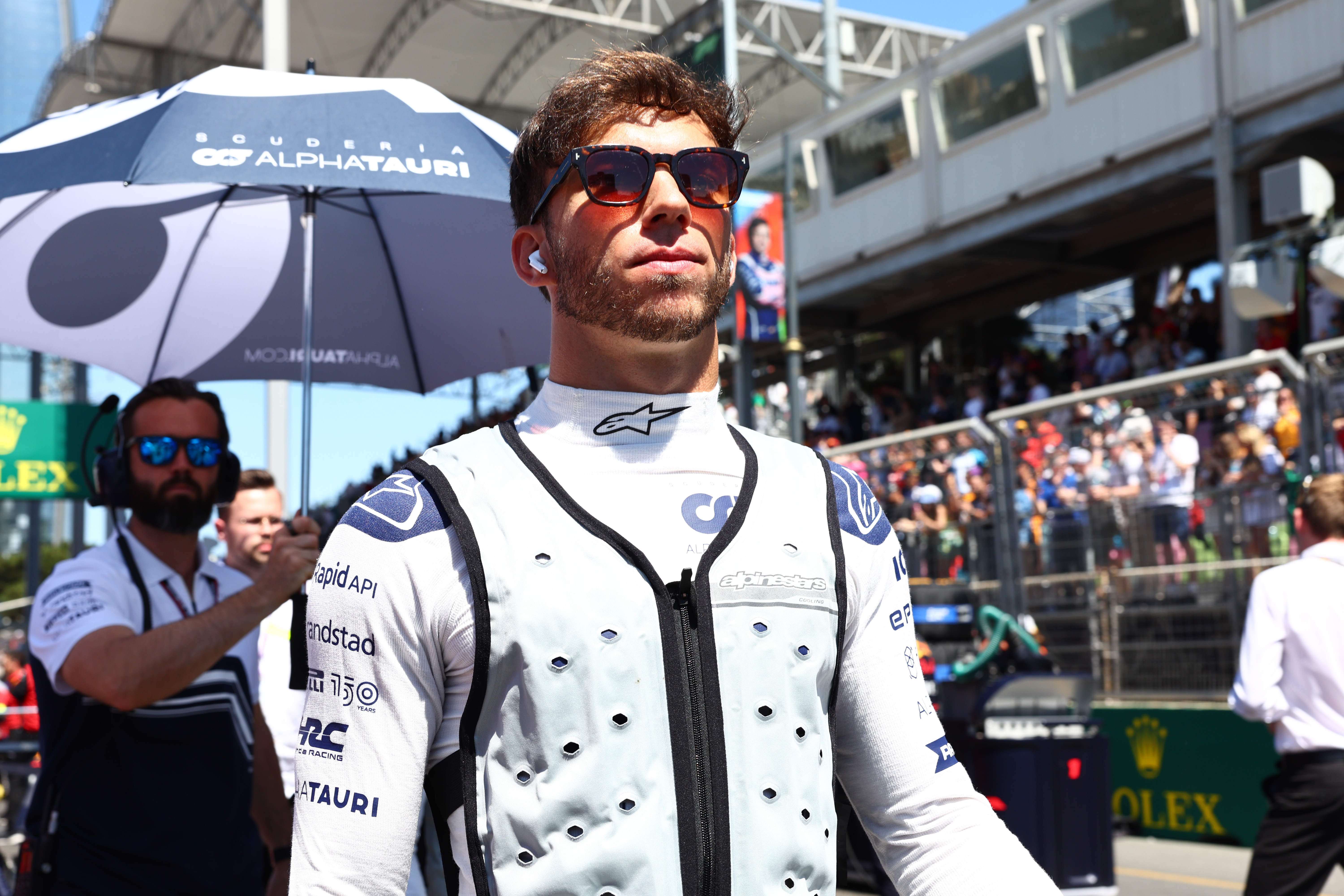 Gasly's theoretically under firm Red Bull contract until 2023, so if he wants some rival team to come in and buy him out, performances like these will only ratchet up the asking price.
Semi-joking aside, though, this was a much needed burst of life on his side of the garage after such a messy start to the year, and a weekend very well-executed.
Could he have held on to fourth? Potentially. You'd think he'd certainly have a better chance of it had he pitted under VSC, got waved through by Yuki Tsunoda and had fresh tyres to attack Hamilton instead of being a sitting duck – but it's easy to suggest so in hindsight.
And in any case, fifth is nothing to scoff at. – Valentin Khorounzhiy
Sebastian Vettel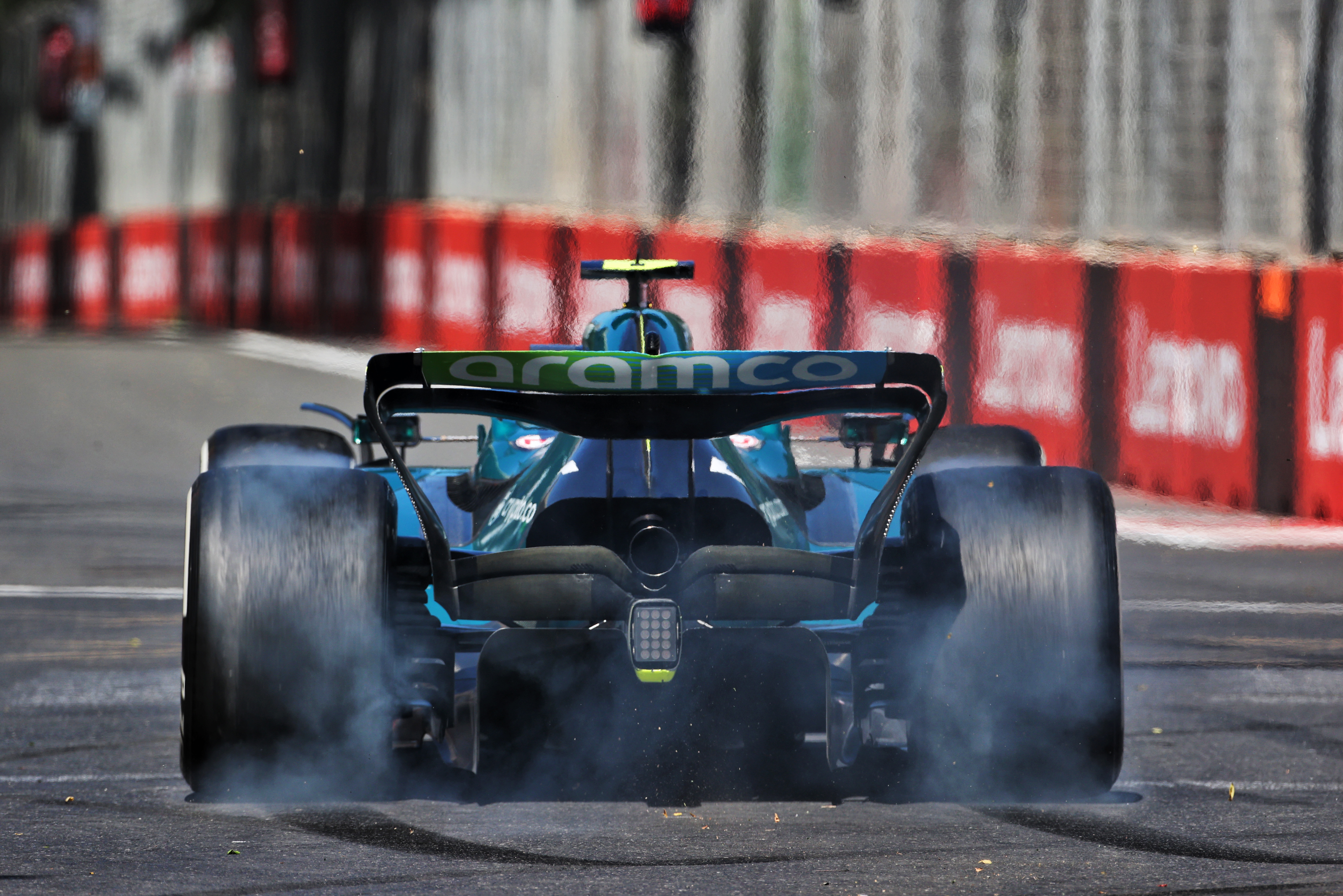 Leaps and bounds ahead of Lance Stroll when push came to shove this weekend, Vettel is finally proving the definitive number one at Aston Martin.
He was somewhat lucky to get away with a trip to one of the many Baku escape roads almost completely scot-free – they're usually not that forgiving – but clearly had pace in abundance in the race, and was rewarded accordingly. – VK
Daniel Ricciardo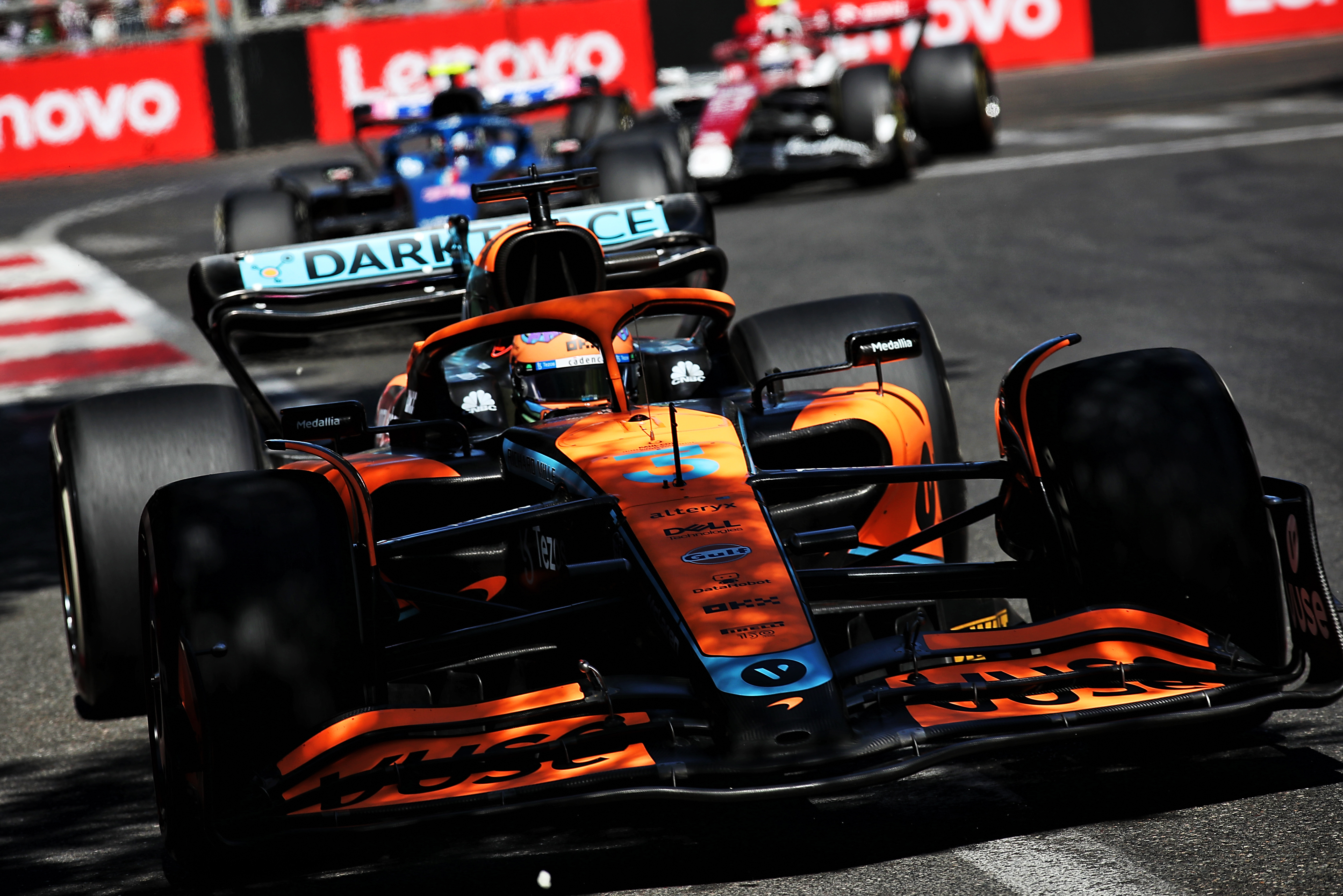 Nobody needed a good result as much as Ricciardo and while eighth place doesn't better the sixth place that he picked up on home soil in Melbourne, it might be even more important.
He started right behind and ran right behind his team-mate Norris in the opening stint, matching his pace and even earning the right to ask McLaren to move Norris to one side – something that has scarcely been plausible during his McLaren stint.
The timing of the VSC helped him vault ahead of Norris in the second half of the race but his strong opening stint on the hard tyres had put him in that position.
His pace was weaker on the medium tyres and it was Norris's turn to ask for team orders, but McLaren again refused and Ricciardo was able to finish ahead of Norris in the points – the first time that's happened when both drivers have scored since Jeddah last year.  – JS 
Losers
Charles Leclerc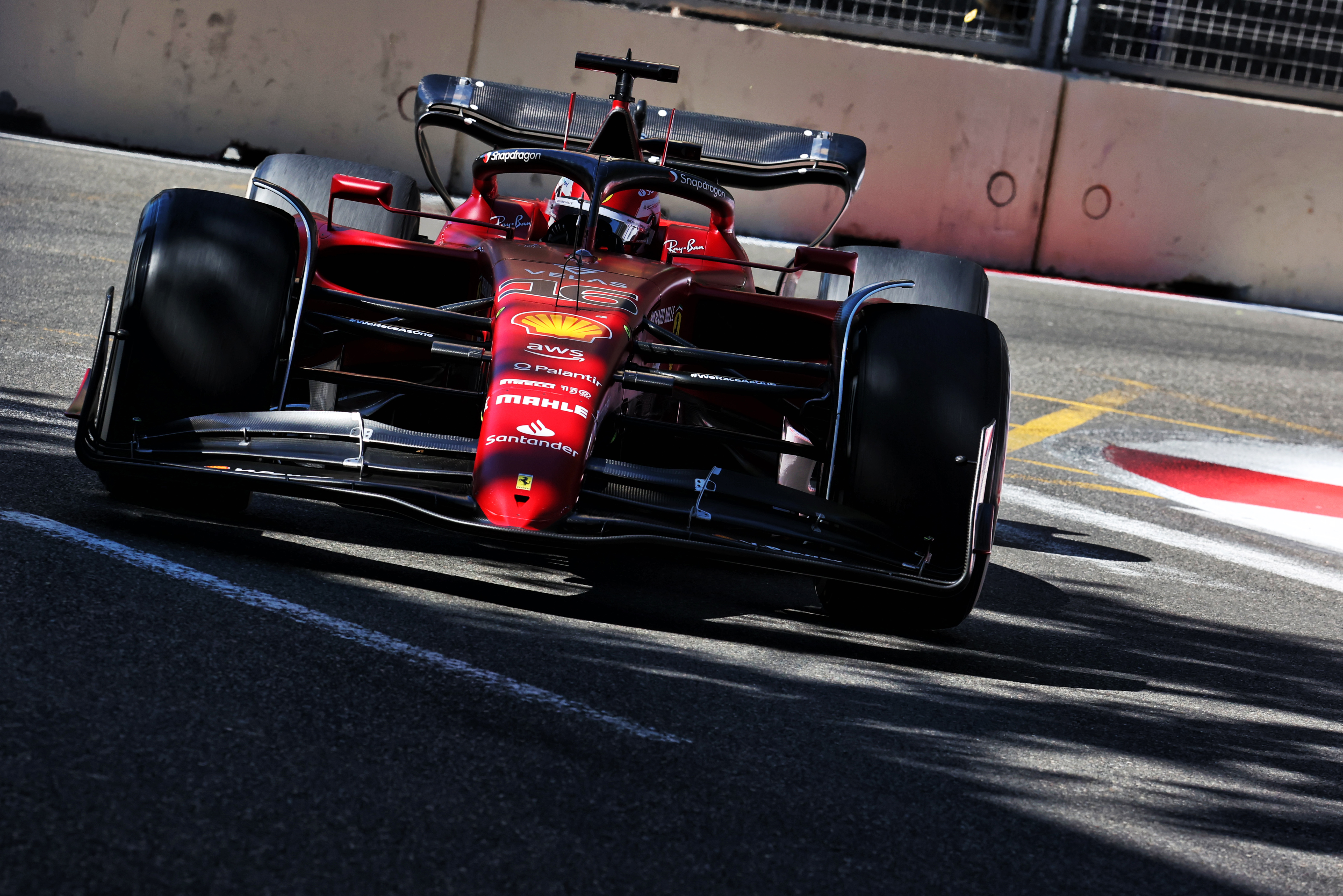 Even the sublime qualifying laps aren't going to bring Leclerc much joy when they're so often just a prelude to a load of race day misery.
As our colleague Scott Mitchell noted immediately after hearing from Leclerc in the paddock, the erstwhile championship leader is finding it visibly harder to maintain his calm about Ferrari's situation. And understandably so.
This is Ferrari's first title shot in five years. Leclerc's only 24. He's got time on his side. But just two months ago he looked a near-certain 2022 champion. – MB
Ferrari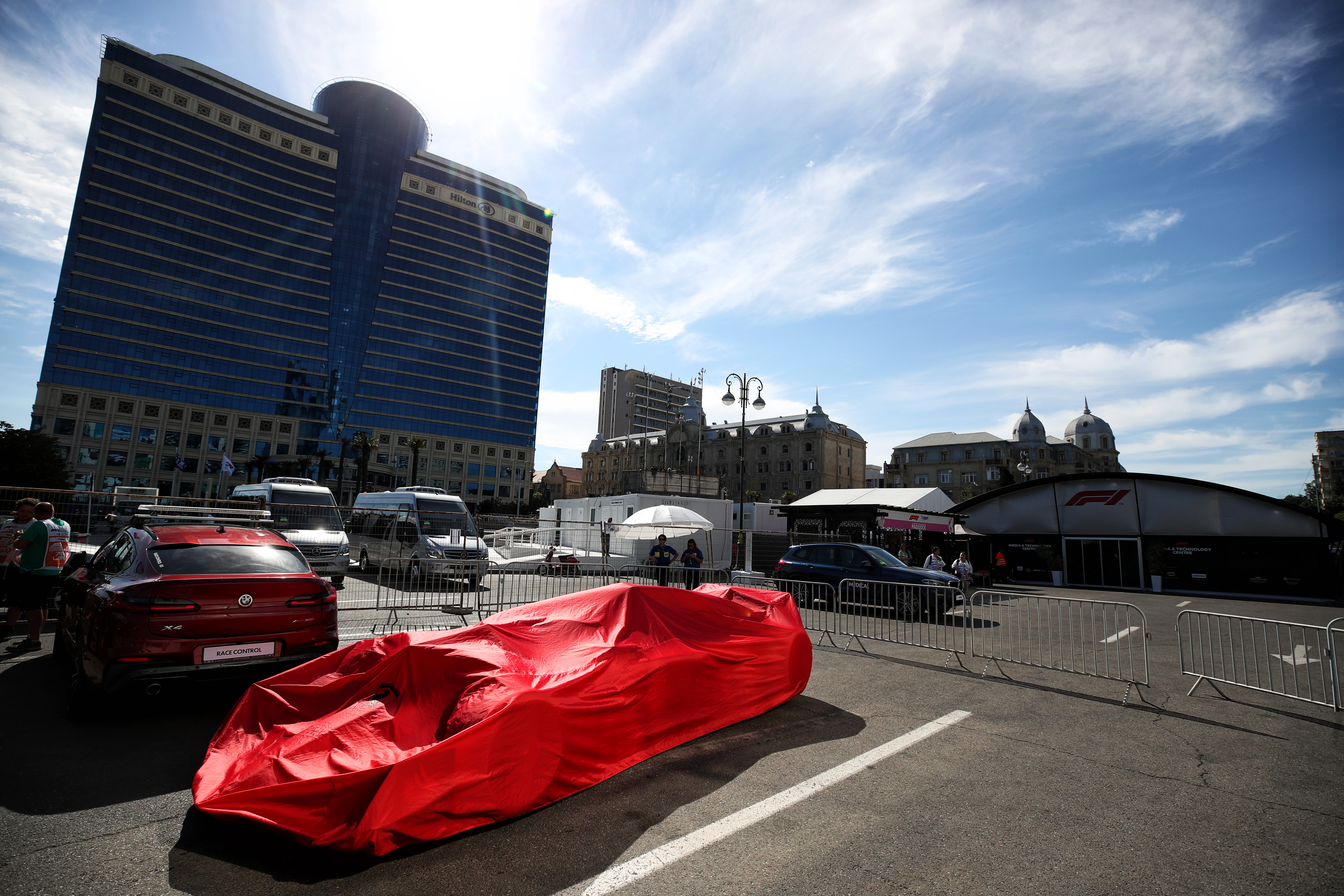 The hardest part for Ferrari after this race is the lack of positives to focus on. The car's race pace didn't look as good as Red Bull's.
The strategy was a sensible punt to take but it looked like a tall order for Leclerc to turn his lead into a win given how early he'd made his first stop and that pace disadvantage.
Oh, and both its cars retired with mechanical failures and both its customer teams had reliability problems.
And the next race is just a week away. – MB 
Yuki Tsunoda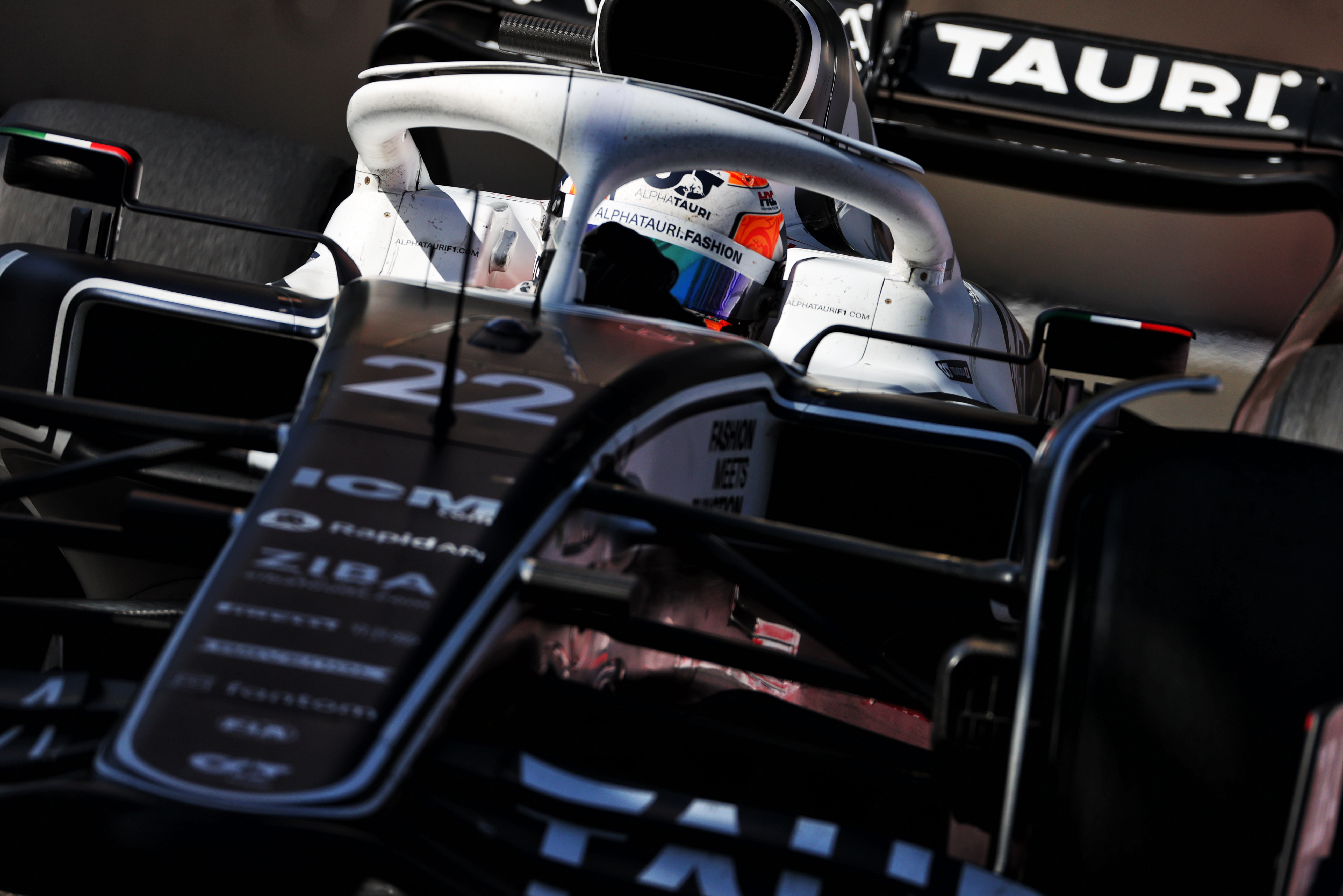 If we even at all entertain the possibility of Tsunoda being replaced at AlphaTauri next year, today was a mixed day for him even before the F1 race started. On the one hand, Red Bull's leading junior Juri Vips crashed out of the F2 lead – on the other, another Red Bull junior Dennis Hauger won instead.
But Tsunoda's such an improved package as an F1 driver this season that it doesn't really matter. He was good again this weekend, though clearly a couple of tenths off Gasly.
The rear wing issue was galling for Tsunoda but there's lots for him to take heart from. If anything, it should be more galling for AlphaTauri – which half-wasted a really good chance of getting right on the heels of Alfa Romeo in sixth place. – VK
Kevin Magnussen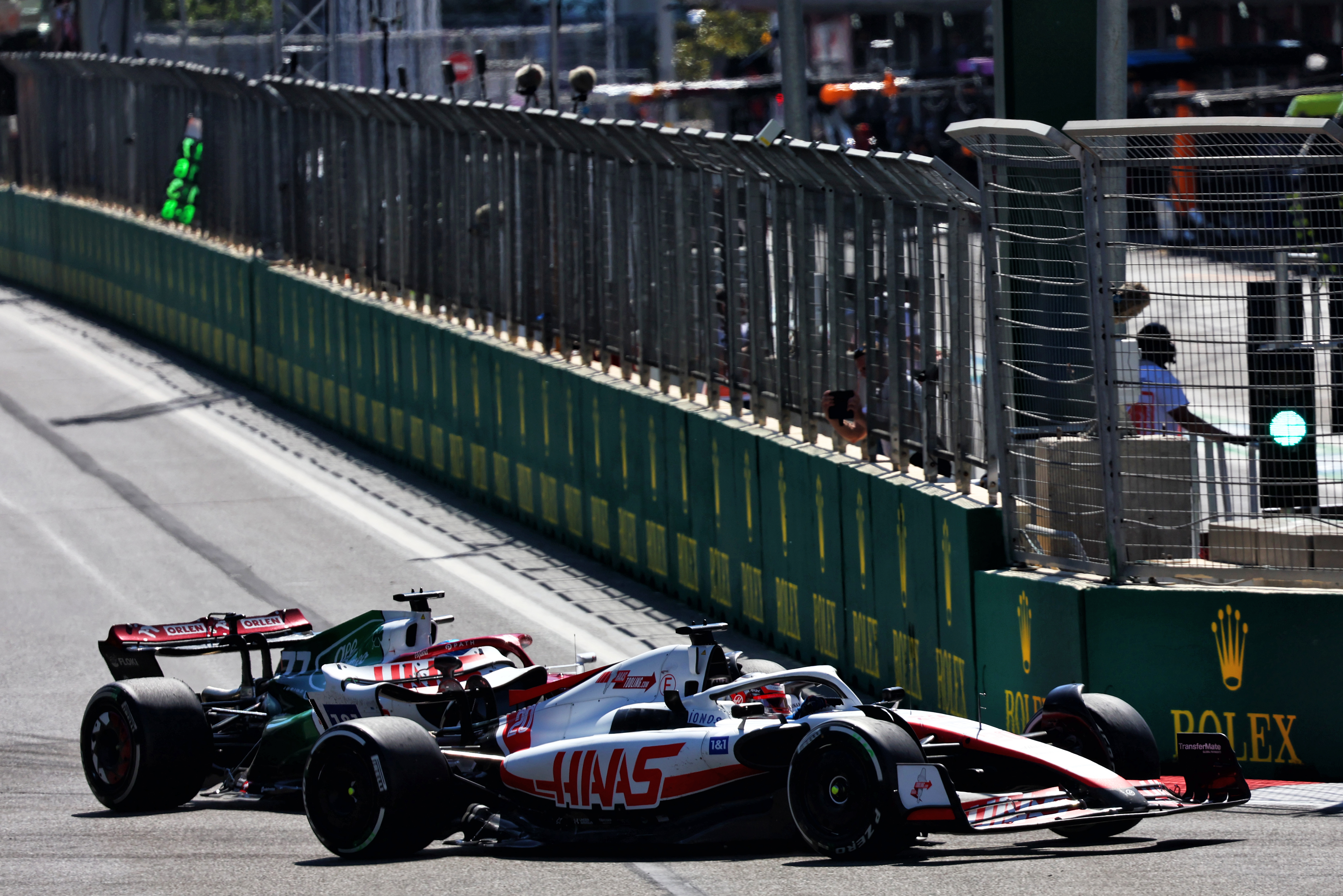 After a tricky qualifying left Magnussen 16th, he was able to make steady but solid progress to climb onto the fringes of the top 10.
While gearing up to challenge Esteban Ocon, who would go onto finish in 10th, Magnussen's Haas failed and became the fourth Ferrari-powered car to retire from the race.
It continues a run of four races without a point for Magnussen whose F1 return started so brightly but is now stalling – through little fault of his own.
Team-mate Mick Schumacher suffered a miserable race as his confidence issues continued and led to finishing in 14th place, some 38.573s adrift of the next car. – JS 
Alfa Romeo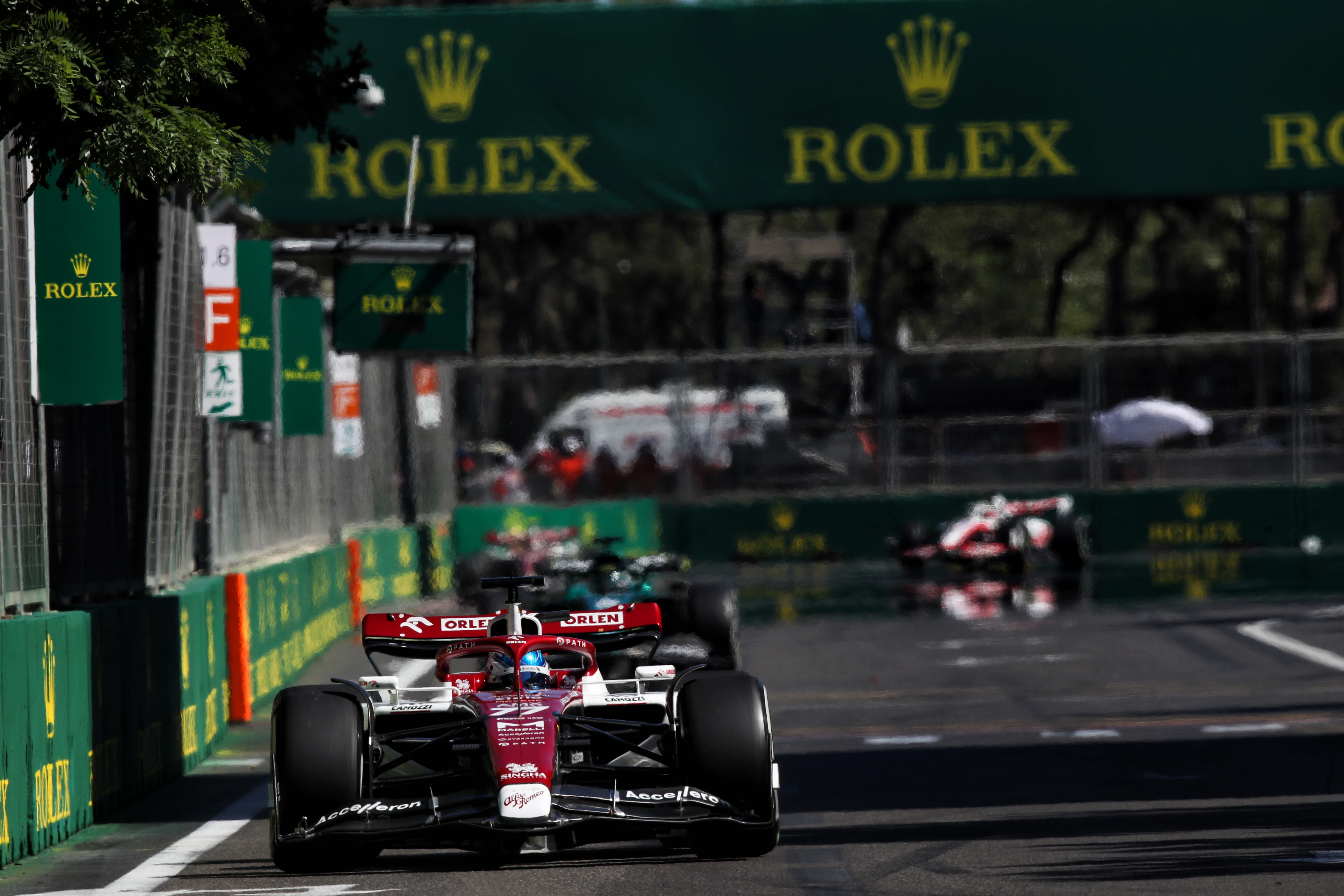 It wasn't that long ago that Alfa Romeo could have made a case for having the third-fastest 2022 car.
So it was puzzling to see such an off-colour weekend for its lead charger Bottas.
After he narrowly avoided a Q1 exit and slumped to 15th in qualifying, he only made minimal progress to finish in 11th while his rookie team-mate Zhou Guanyu enjoyed his most competitive weekend of the season but was thwarted by a hydraulic failure before half-distance.  – JS