Lewis Hamilton described the Azerbaijan Grand Prix as the "most painful" race of his Formula 1 career and said he was genuinely concerned his back discomfort would prevent him from finishing.
The Mercedes drivers have complained vociferously about the physical consequences of the degree to which their car has been bouncing in Baku.
Hamilton was visibly struggling following the race, still moving very gingerly and in obvious discomfort half an hour after the finish when he spoke to the media.
"That was the most painful race I've experienced, the toughest race I've experienced," said Hamilton, who finished fourth behind team-mate George Russell.
Asked by The Race if he had been concerned it might stop him completing the race – a prospect team boss Toto Wolff had suggested in a Sky Sports F1 interview on the grid – Hamilton replied: "There were a lot of moments where I didn't know if I was going to make it and whether I was going to keep the car on-track.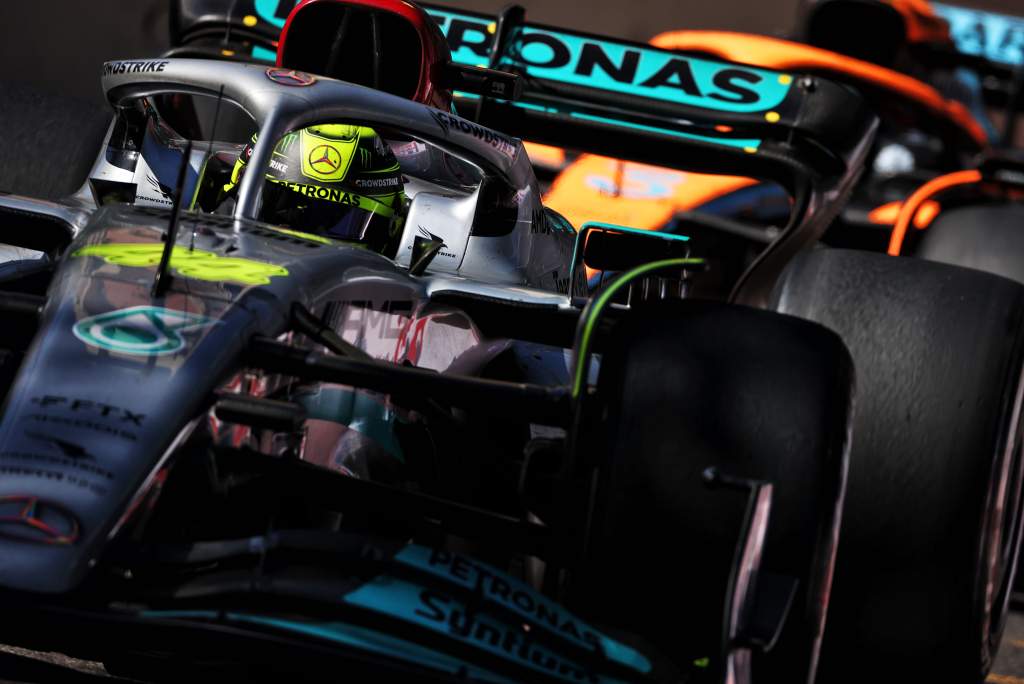 "In the high-speed I nearly lost it several times. The battle with the car was intense.
"And then at the end, the last 10 laps, I was just having to go 'you've got this, just bear with it'."
He also said "I'm worried for every time I'm going to be back in the car" in response to a question about whether he was concerned about his physical state given the Canadian GP is just a week away.
Wolff responded "yeah, definitely" when he was asked in a separate media session whether he was worried Hamilton's participation in Montreal might be in doubt, but clarified that he was raising that concern before he'd seen Hamilton post-race or discussed it with him.
But Wolff added: "You can see this is not muscular anymore. This goes properly into the spine and can have some consequences."
When it was put to him by The Race that he appeared to be losing as much as six tenths of a second per lap due to having to lift in the final sweep because of the bouncing, Hamilton agreed and said that was the spot where he had been most concerned about crashing.
"The thing was bouncing so much, there were so many times I was nearly going into the wall," he said.
"So that was a concern safety-wise, at 180mph, smashing into the wall.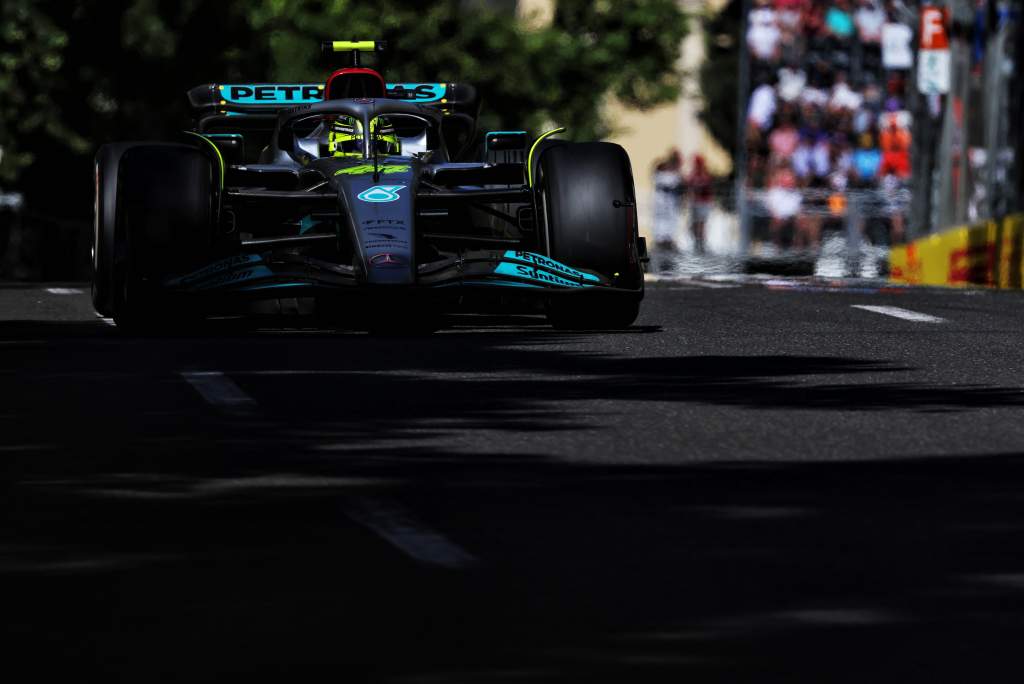 "I don't think I've ever really had to think about that too much as a racing driver. You don't really ever think about keeping it out of the wall at something that high speed.
"It's a very, very strange experience."
Mercedes admitted that the specification Hamilton's car was running in meant the issue was worse for him than Russell.
"George didn't have the same bouncing that I had," said Hamilton.
"He had lot less bouncing yesterday, I lost three and a half tenths to him just on the straights.
"I had an experimental part of my car and a different rear suspension so ultimately it's the wrong one."
The 37-year-old also joked that 24-year-old Russell had "a 10 years younger back".
Despite Mercedes' difficulties, its double top-four finish – helped by both Ferraris retiring – further cemented its current third place in the constructors' championship by pulling it 96 points clear of nearest chaser McLaren and to within 38 points of Ferrari.
"It's amazing. Really, really great points," said Hamilton.
"There is potential in this car. We just can't unlock it at all until we stop this bouncing.
"But we have a much different-looking car to everyone else. And we need to have a look and see whether that's right or wrong."