The third race of the 2022 Formula 1 season didn't quite have the exciting lead fight the first two races featured, but it still produced plenty of drama.
From the defending champion's dramatic DNF to a well-earned breakthrough for a 2022 struggler, our writers pick out the winners and losers from the first Australian Grand Prix in three years.
Winners
Charles Leclerc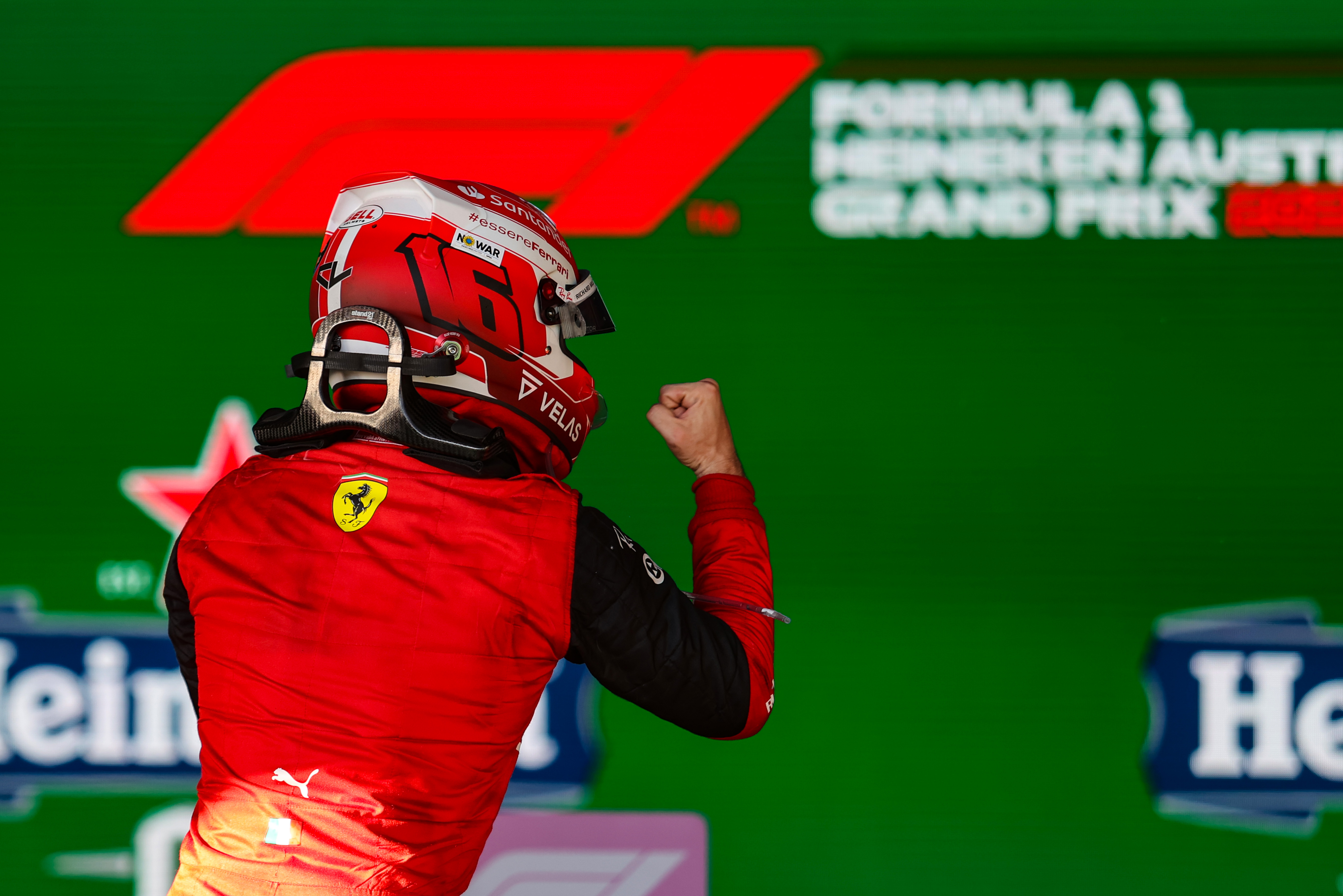 Leclerc's Melbourne win was easily the most dominant F1 race victory we've seen for quite a few races, and comfortably the biggest statement of the season so far.
He easily pulled a gap to Verstappen at the start of the race and the restarts after both safety car periods.
He made the slightest wobble with his second safety car restart, but he quickly recovered thereafter and demonstrated he'd have had more than enough pace in hand had Verstappen not retired to stay in the race lead.
And his fastest lap on the very last lap to fend off Fernando Alonso's last-ditch attempt (which wouldn't have been eligible for a point anyway) was the icing on the cake of a perfect weekend, which he walks away from with a healthy 34-point championship lead. – Josh Suttill
Sergio Perez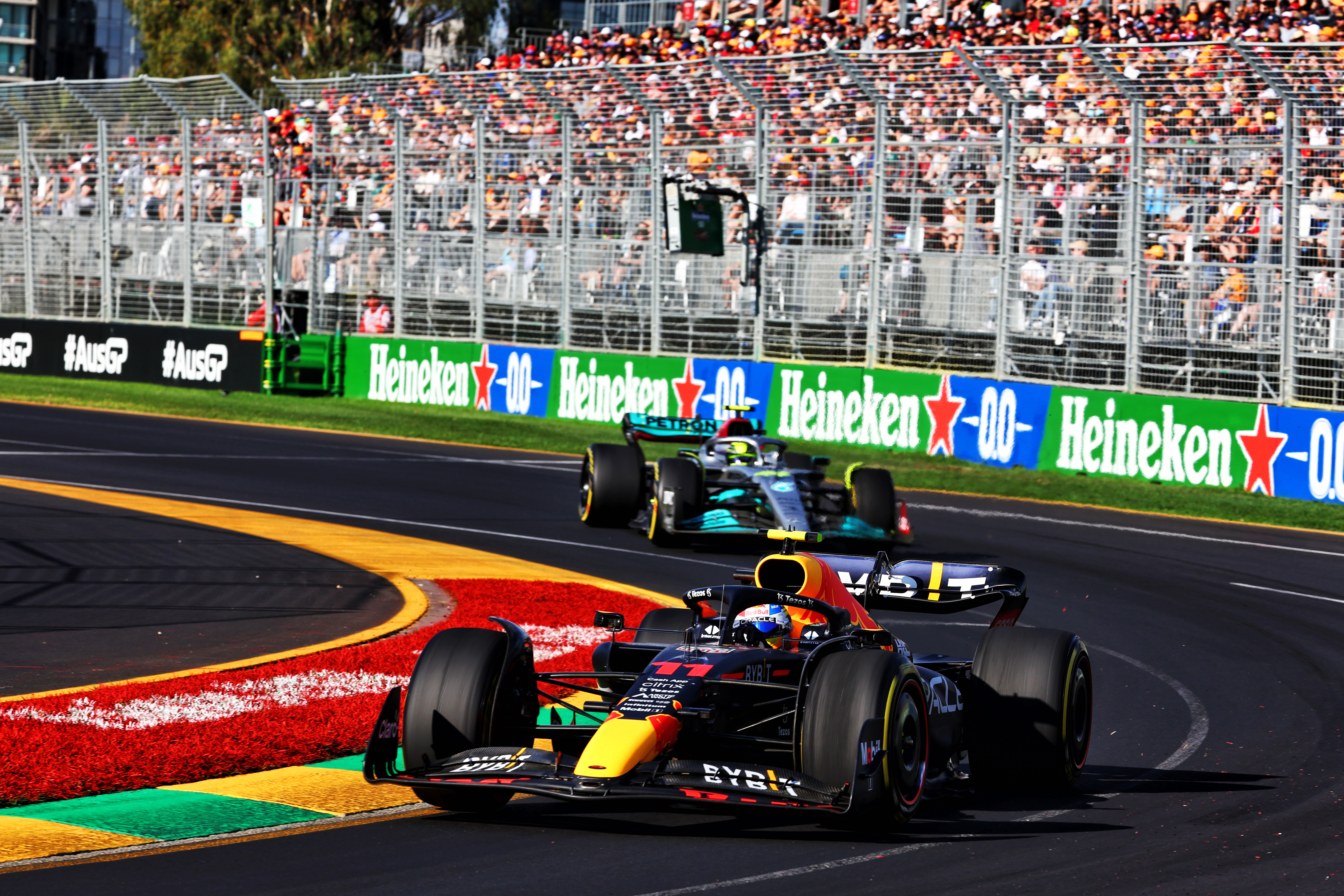 Perez's start to the 2022 season has been superb. Pole last time out in Jeddah where his victory chance was only ended by an ill-timed safety car and now a weekend where he really wasn't that far off Verstappen's pace.
Losing out to Lewis Hamilton at the start cut him adrift of the top two but he recovered nicely thereafter to be in a position to scoop up second when Verstappen retired.
It's a well-earned first podium of the season for a driver who is currently performing his support role better than his opposite number at Ferrari and is now someone who is increasingly looking like a pole and victory contender each weekend. – JS 
Mercedes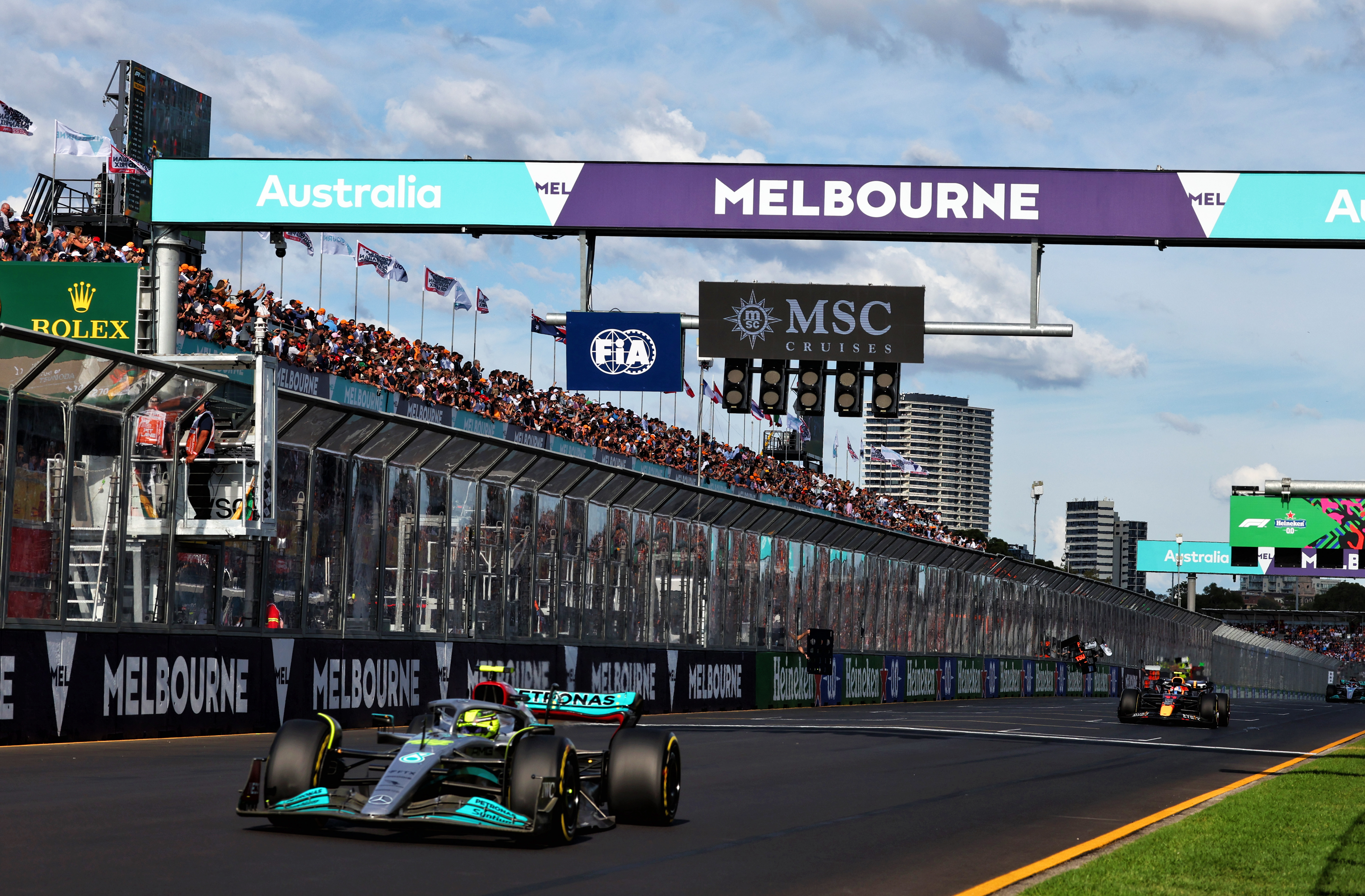 Considering Hamilton's miserable weekend in Jeddah and fears after practice that it could get lost in F1's tight midfield fight, Mercedes will be delighted to finish third and fourth for the second time in three races.
Both Alpine and McLaren looked faster than Mercedes at various points through the weekend – including the McLarens in the early phase of the race – but at the end of stints, the Mercedes was almost a match for the Red Bull and well clear of its midfield opponents.
No team walked away from Melbourne with more points than Mercedes, which has been able to jump ahead of Red Bull in the constructors', while George Russell is up to second place in the drivers' championship.
It might be a painful time for the eight-time constructors' champion but the team is currently performing excellent damage limitation. – JS 
M
c

Laren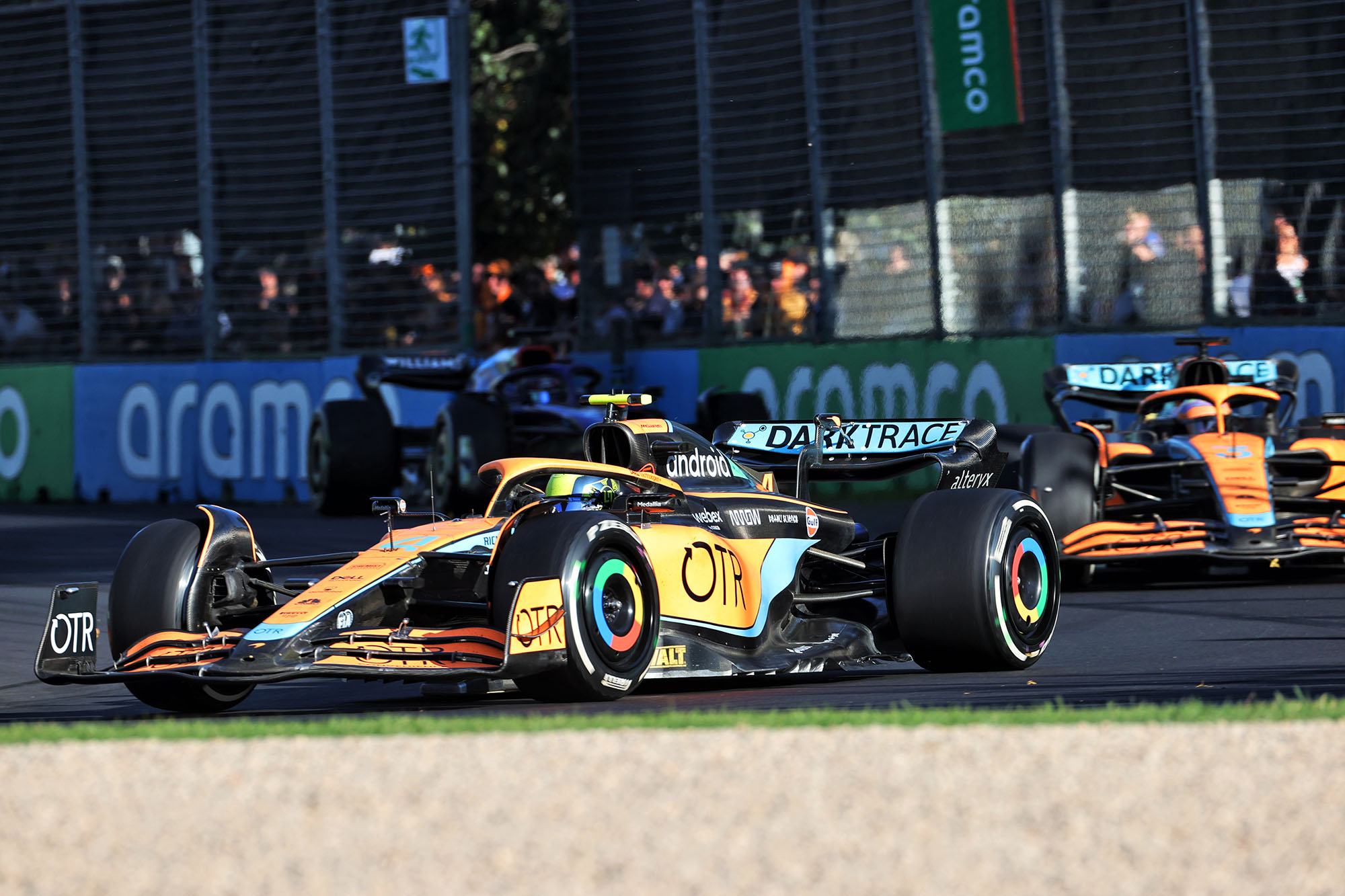 It would be slightly tempting to edge McLaren towards the loser category today given one of its cars outqualified both Mercedes and it looked like it had the pace to challenge or beat them too, but finished fifth and sixth while Russell was third.
But – hopefully, for McLaren – there will be days to come when it's fine to be frustrated at a lost podium not happy at a double top-six finish.
In the context of what's happened in McLaren's 2022 F1 season so far, fifth and sixth in Melbourne is a brilliant result.
The concern is, given how much the team put its leap forward down to just being at a different track, how sustainable it will be. – Matt Beer
Albon/Williams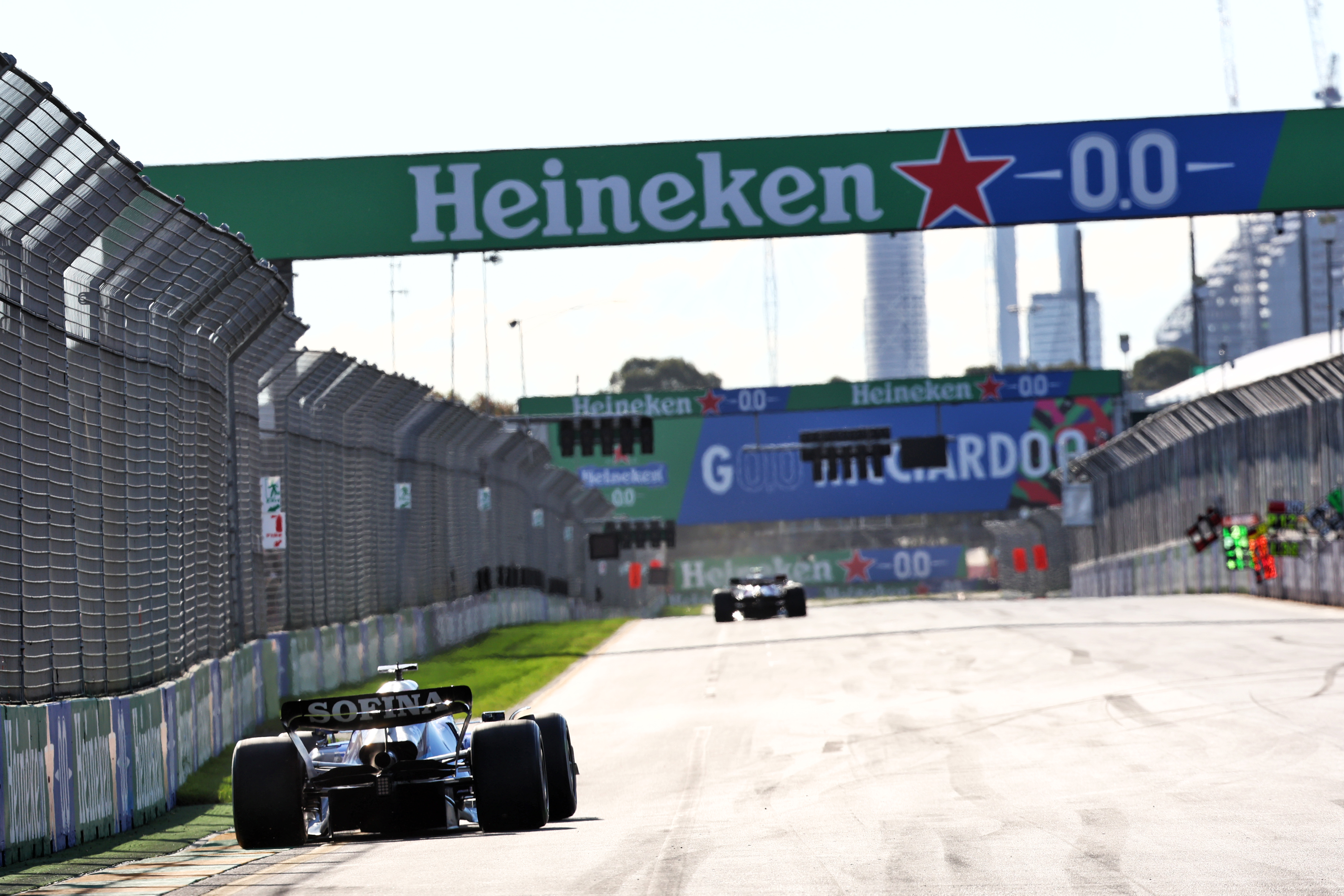 Until race day, the Australian GP was just a pile of crashes and penalties for Williams.
For the first part of race day, it was another tale of bumbling around at the back.
But via a brilliant strategy idea and excellent execution of that tactic, it became a breakthrough.
Alex Albon succeeded where Alonso and Kevin Magnussen failed, staying out long enough (nearly the entire race!) and maintaining sufficient pace on old tyres that a gap opened up to drop back into and score a remarkable point. – MB
Losers
Max Verstappen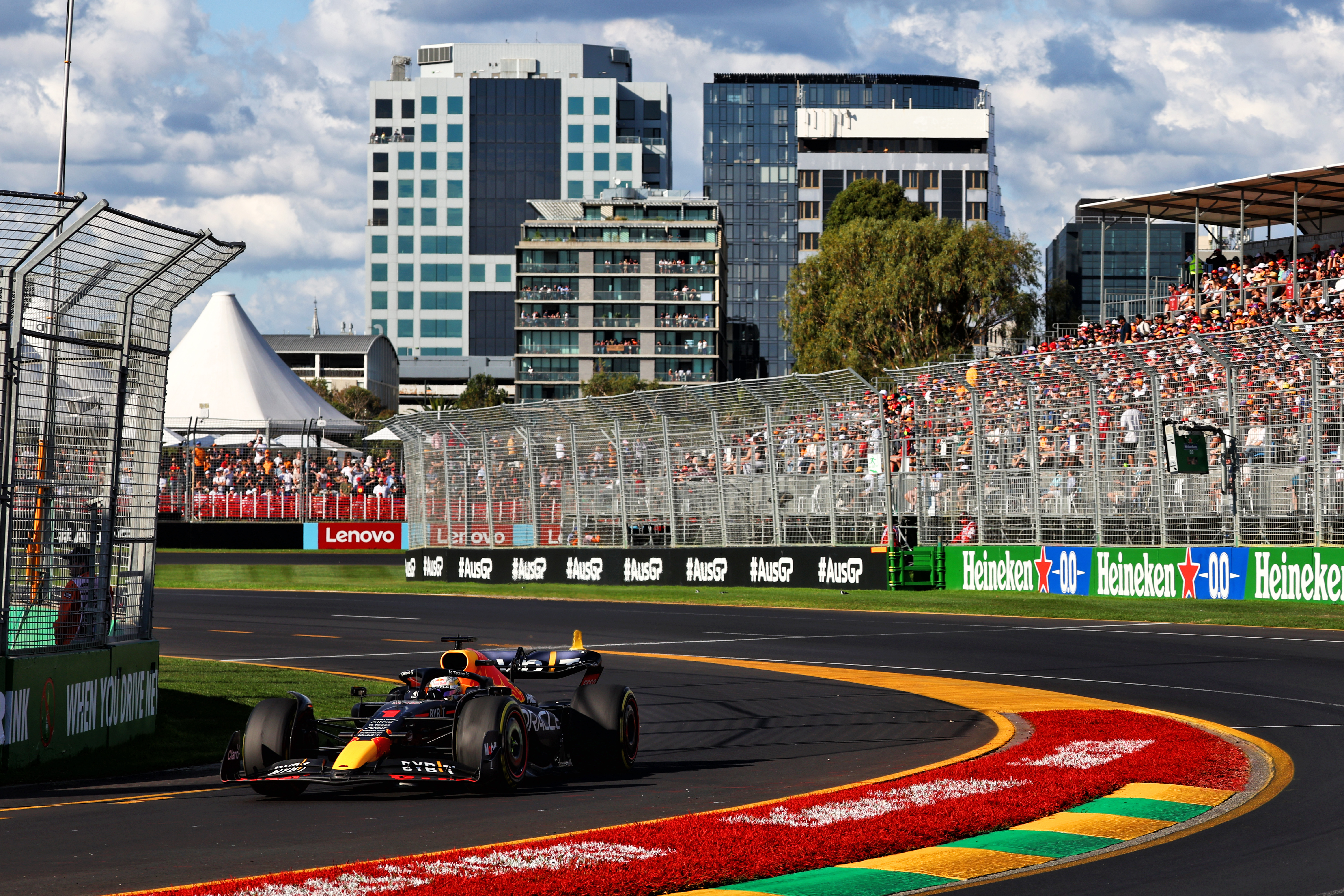 Two DNFs in three races is not how Verstappen would have wanted to start his F1 title defence. But what's even more worrying is how much quicker Leclerc and Ferrari was able to go in the race.
They appeared fairly closely matched in qualifying but on Sunday, Verstappen had no answer for Leclerc's pace even before he retired from second place. He struggled with tyre graining and didn't have his usual edge over Perez.
He's now 46 points adrift of championship leader Leclerc and while his title defence is by no means over, it's going to be a long road back now and the reliability concerns will surely continue to loom large. – JS 
Carlos Sainz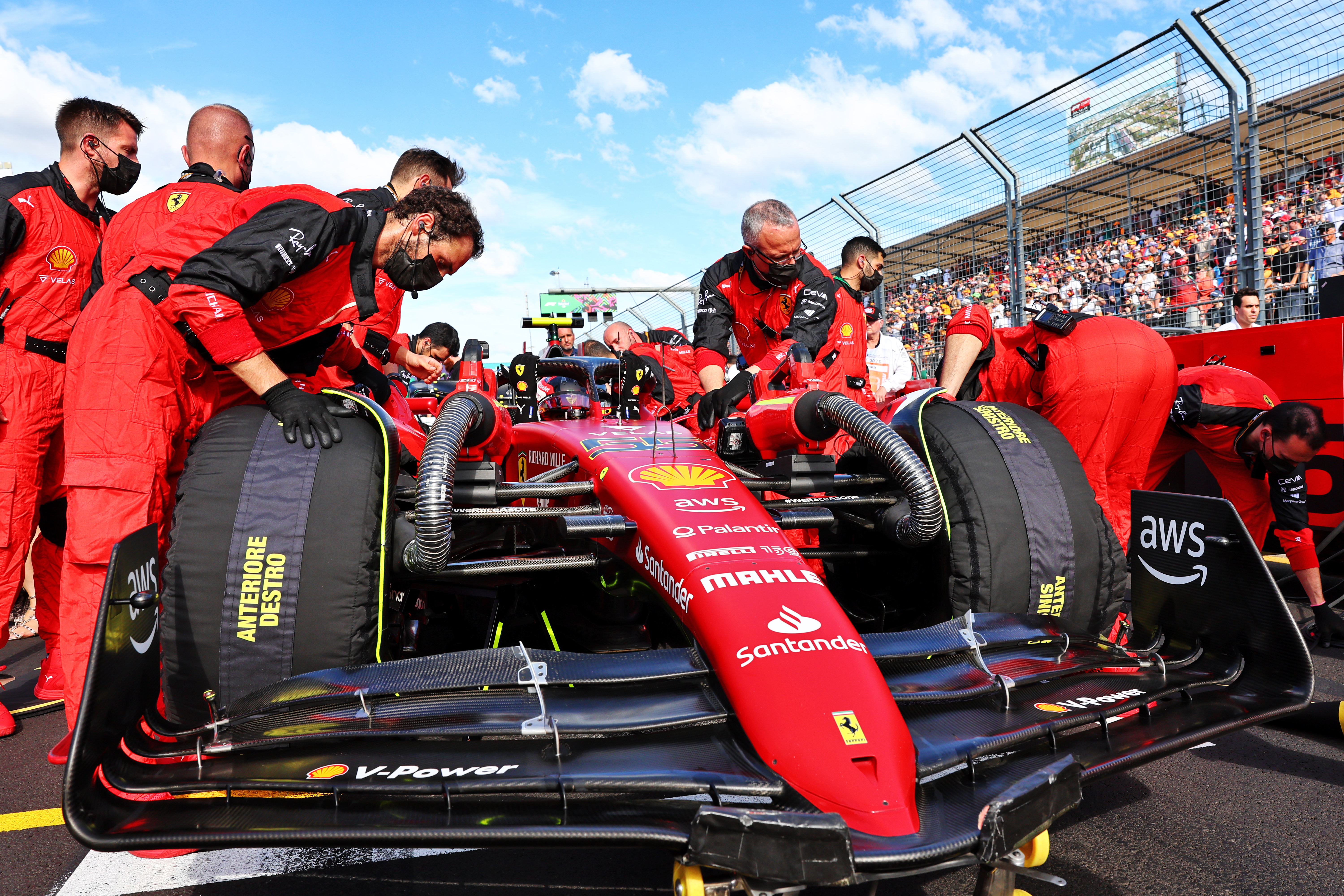 Sainz's 2022 season wasn't going that well before Melbourne but on paper, he still had a pair of podium finishes that made his pace deficit to Leclerc slightly more stomachable.
But that all changed this weekend with a nightmare qualifying and race that ended with him beached in the gravel after he slid out of 14th place in the early stages.
He's rapidly at risk of dropping out of the title fight even at this early stage and he'll have to hope the European season gets him back to his 2021 form, or Ferrari will soon naturally start shifting more of its eggs into Leclerc's basket. – JS 
Aston Martin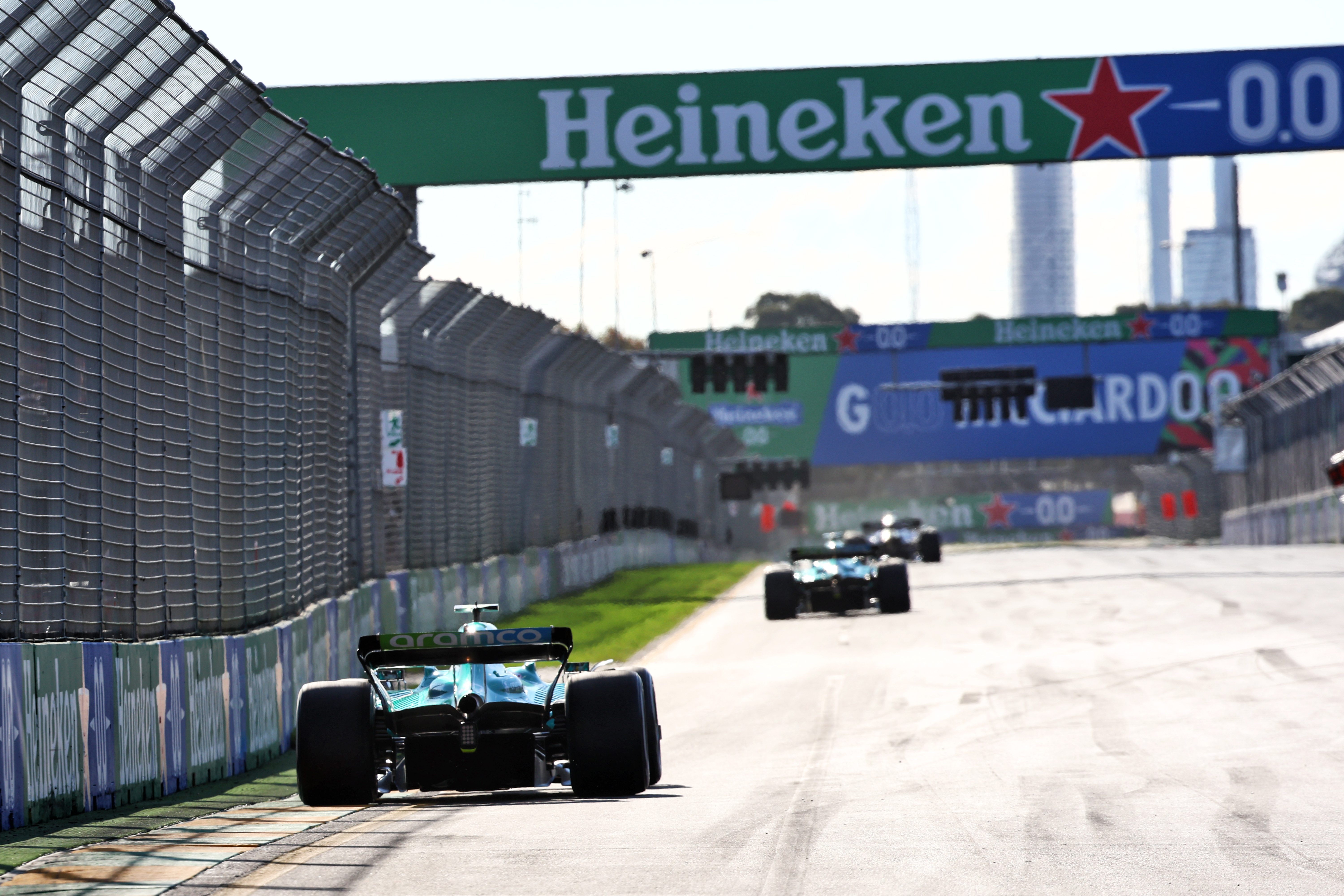 Sebastian Vettel: engine failure, fine for riding a scooter inappropriately, FP2 missed, big crash in FP3, qualifying very nearly missed, in the gravel early in the race, in the wall soon afterwards.
Lance Stroll: Crash in FP3, daft crash in qualifying that wrecked a Williams and earned a deserved penalty, a penalty for weaving in the race, a bit of wheel-banging too, no points.
Aston Martin is a long way off the pace and its drivers are making matters worse. Vettel gets a bit of a grace period given his delayed start to the season, but even so, it was clear he just wasn't on top of the car in the few laps he managed around crashes and failures. – MB 
Fernando Alonso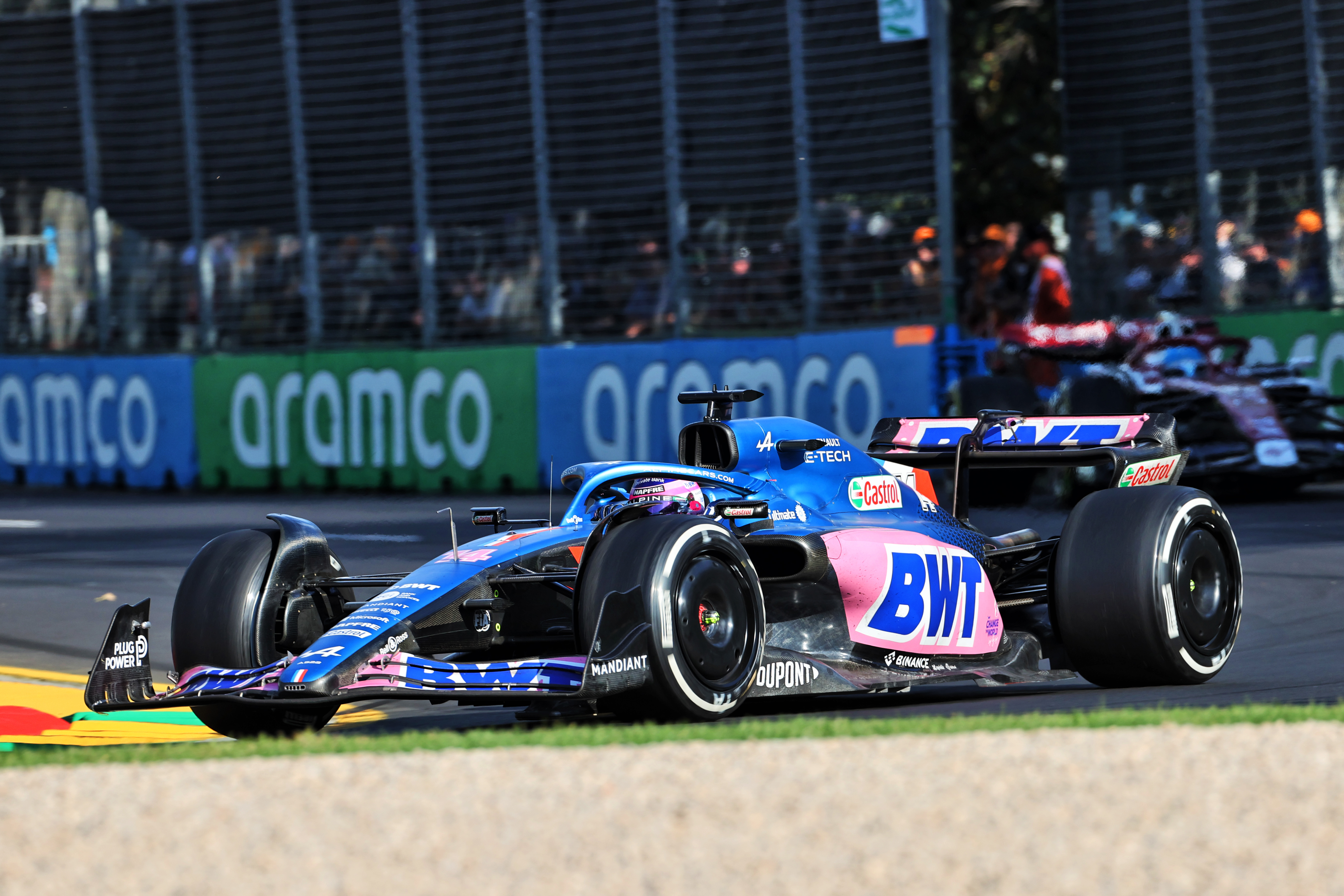 You couldn't blame Alonso and Alpine for trying some dice rolls given a package that ought to have started on row two started on row five instead.
But a first stint trapped behind Pierre Gasly, a cameo appearance in fourth ultimately totally fruitless as he didn't have the pace at the time to get the gap to the midfield he needed, and then a messy end of grained tyres and extra pitstops all added up to a last-placed finish. Nearly getting fastest lap was just an irrelevant little flourish.
If Alpine's Melbourne pace proves to be a track-inspired one-off not the genuine step forward the team hopes, this will go down as a painful missed opportunity for a podium finish.
The qualifying failure and crash is the primary reason for that, but you can't help but wonder if the race day recovery attempt could've been better managed and executed.
Did they try to be too clever? Or did Williams prove that Alpine was on the right track and should've waited out the VSC and pitted even later? – MB
Haas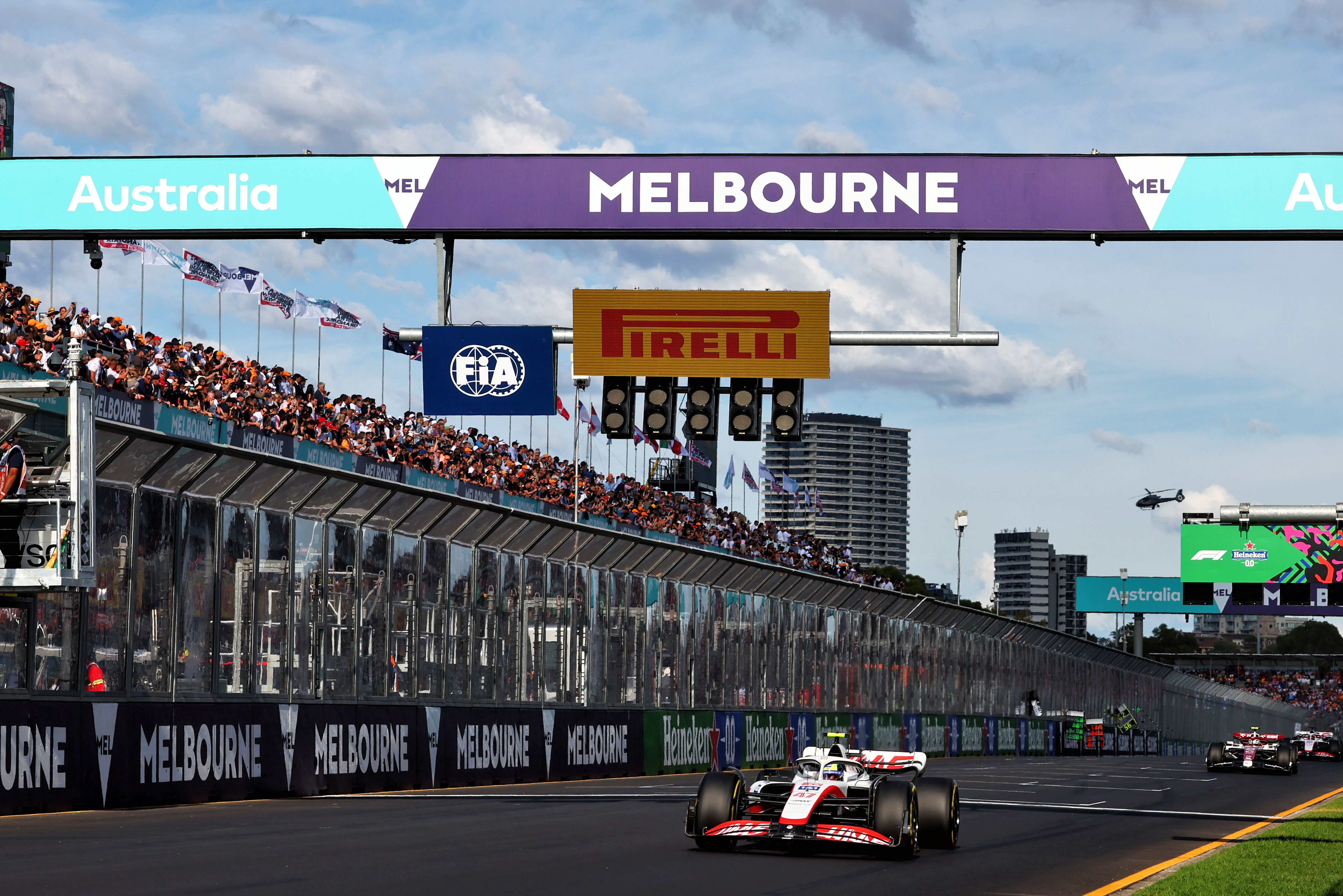 Haas hit the track on Friday off the pace (and in Kevin Magnussen's case, pretty unwell) and never really got going from there.
There were some perky moments in the race as both drivers did their best to make things happen, and Albon's result showed the strategy path Magnussen was heading down could work.
But overall, following the glorious start to the season, this was a worrying return to if not quite 2021 form, certainly some of the less joyful eras of the team's up-and-down history so far. – MB