The Williams Formula 1 team will run a special Gulf livery in three grands prix later this year – with the exact design to be decided in a 'tournament' vote.
Gulf Oil, which two years earlier had been the theme for a special McLaren livery in Monaco, became a Williams sponsor this year.
Which one makes it to Singapore? 👀

Vote for the @gulfoilintl livery YOU want to see on the FW45! 🤩👇#WeAreWilliams #GulfxWilliams #GulfFanLivery pic.twitter.com/t1kO93vvMW

— Williams Racing (@WilliamsRacing) May 26, 2023
Its footprint on the main livery on the FW45 is relatively minor – with the logo placed on what was otherwise a very similar livery to what Williams wore in 2022 – but the announcement also alluded to "fan-centric activation plans".
The vote announced by Williams represents just that, with four livery options to choose from for the design – which will race in Singapore, Japan and Qatar.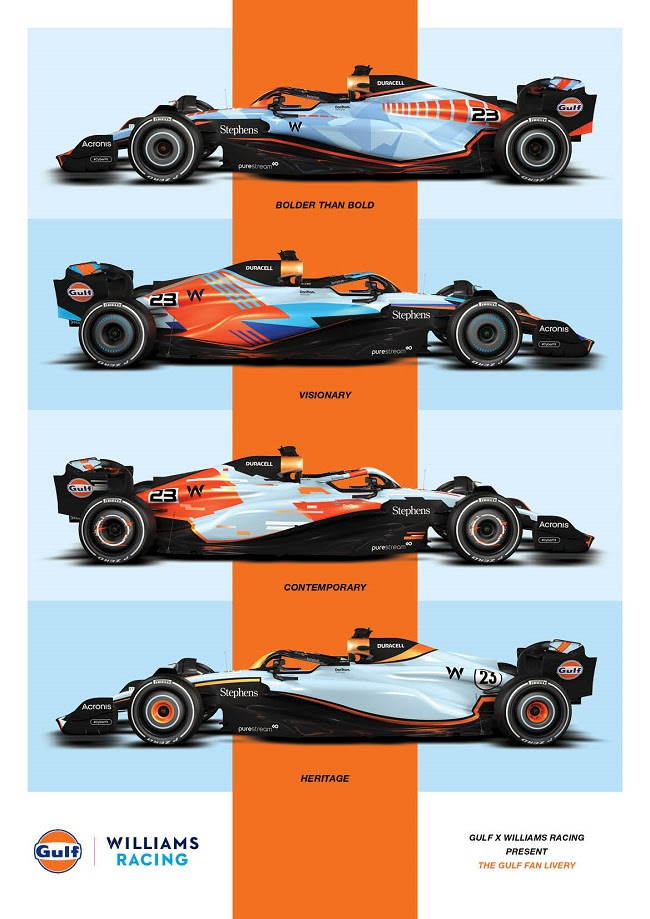 The Grove-based team has officially unveiled two designs for the first 'semi-final' – one dubbed 'Bolder Than Bold', which is primarily light blue with a smattering of orange, and another called 'Contemporary', which has more of an orange presence and also features 'speed lines'.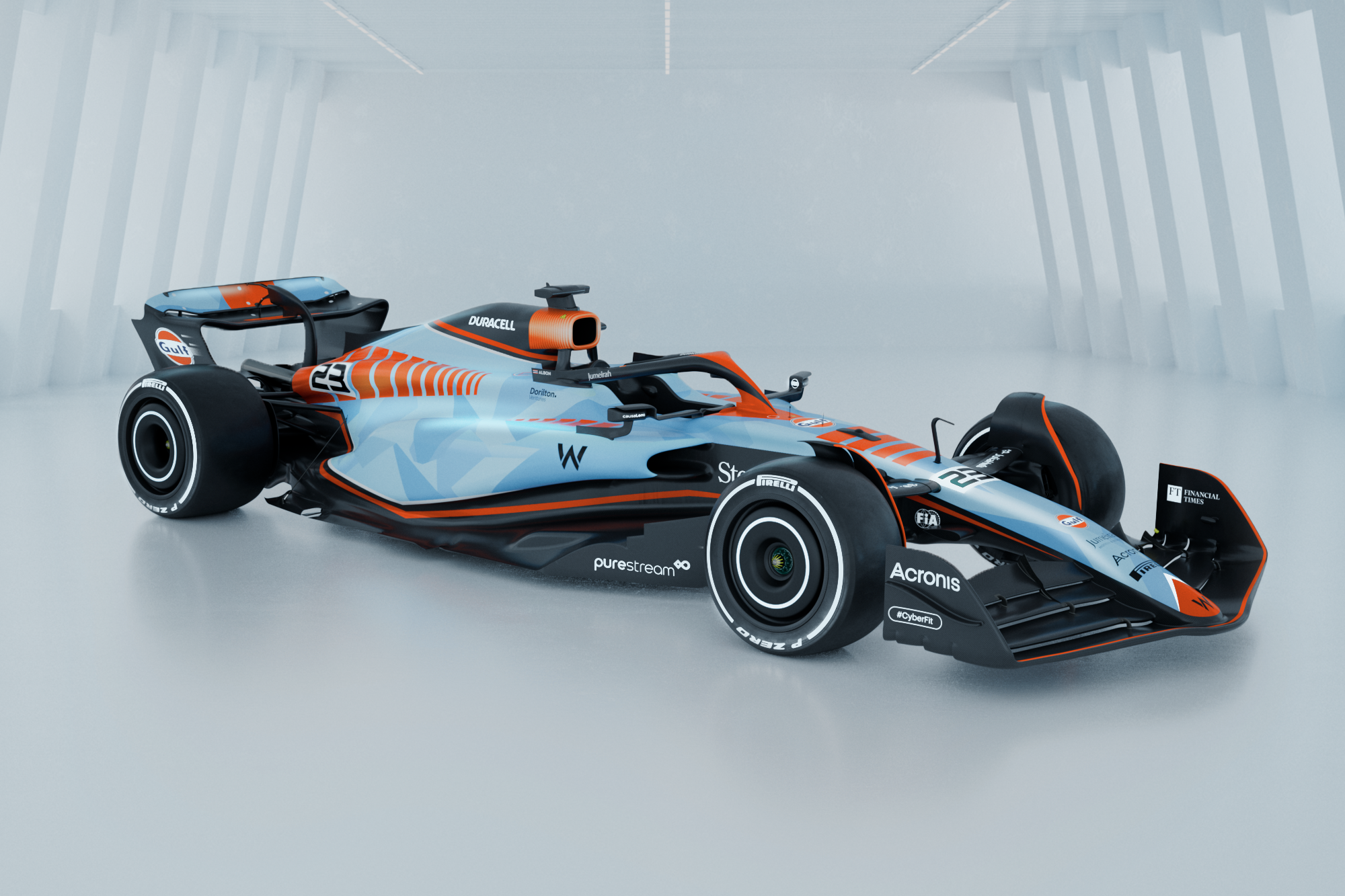 The 'semi-final' vote between the two of the liveries will be ongoing until 12pm BST (11am GMT) on June 4, while June 5 will kick off a contest between two other liveries – 'Visionary', which is a more sharp-coloured, almost BMW-esque interpretation, and 'Heritage', effectively a stripped-down classic Gulf livery.
The winners of the two head-to-heads then presumably pitted against one another. You can vote for your favourite livery here.