The prospect of a 44-year-old Fernando Alonso teaming up with Honda for a final Formula 1 title bid would mean the most unexpected of Alonso reunions.
Alonso has gone back to old stomping grounds before. He's rejoined Renault twice, though the McLaren return in 2015 is more significant – it would have been unthinkable in the years prior.
Driving a Honda-powered F1 car again would top even that. Alonso embarrassed Honda badly during the ill-fated McLaren-Honda project of 2015 to 2017, so badly that the company would go on to veto Alonso using Honda engines in his Indianapolis 500 bids.
But the prospect of a Honda reunion indirectly had an emphatic declaration of support from Aston Martin team principal Mike Krack this week.
"There's no reason to think he should not be with us in the car in 2026," Krack said. "I cannot see one single reason why he would not be."
If there's no reason for Alonso not to still be driving for Aston Martin, then by extension there's no reason for him not to partner Honda again.
It's commendable certainty from Krack, but the potential for lingering Honda resentment, the fact Alonso will be older than all but the four oldest F1 race winners in history come the start of 2026, and the likelihood that only one other seat will be available given Lance Stroll's favourable familial situation would seem like logical reasons to at least doubt whether Alonso will be part of that project as a driver.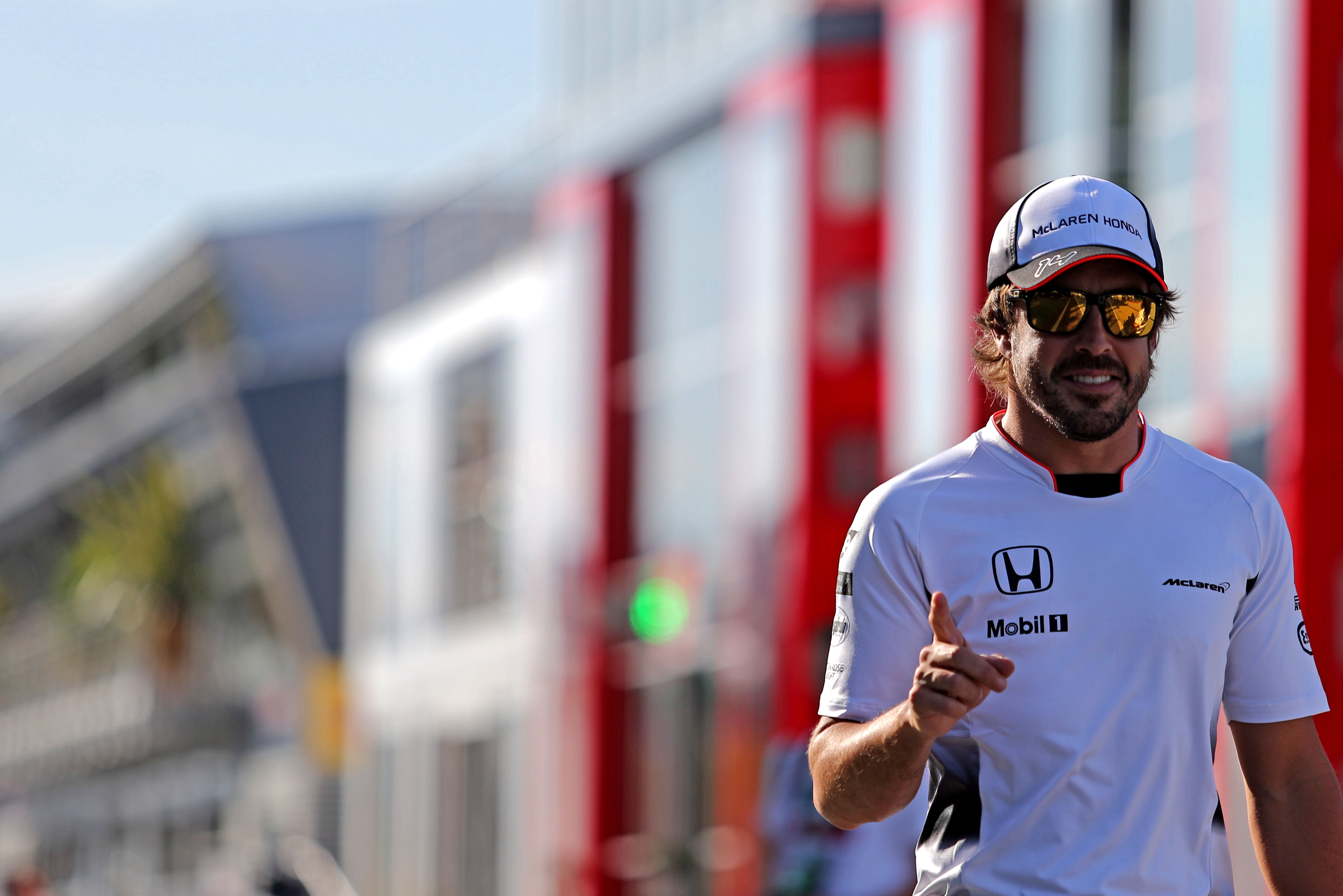 Officially, Honda says it would have no issue working with Alonso again. Likewise, Alonso says he holds no grudges.
"It's going to be no problem at all from my side," he said.
"I know that it didn't work out last time, 2015, '16, '17. But they proved that they have now a competitive package. They won the championship in '21. They won a championship in '22 and most likely will win the championship in '23.
"They have now a very strong package. It's a new set of regulations, but I think it will be a very exciting project for sure."
We can't be sure what senior Honda personnel really think in private, though, or how they would act if the option was actually on the table rather than a hypothetical thought for the long term.
Honda does not, apparently, have control over a seat even if it did want to block Alonso. But it can make recommendations. And there have already been plenty of noises about Yuki Tsunoda legitimately being on the radar. So it's tempting to wonder how much weight would a 'look, we'd really prefer this to be the decision' have in, say, the summer of 2025?
It may be a non-issue. If Aston Martin is really paying Honda handsomely for the privilege of using its engines, as is believed to be the case, then Honda will probably not have much sway, and will just have to accept whatever the team decides.
It would be no surprise to anyone if that decision is 'Stroll plus one'. So for Alonso to be that plus one he needs to be the best candidate.
As an incumbent driver who is leading the team's charge now, he is making a fine case for himself. But that will need to be sustained, especially if others – like Charles Leclerc, or Lando Norris – are available nearer the time.
At his current level of ability, Alonso would seem as good a short-term or medium-term option as anyone. But what about the potential for Alonso to decline, and either retire or simply no longer be the best option?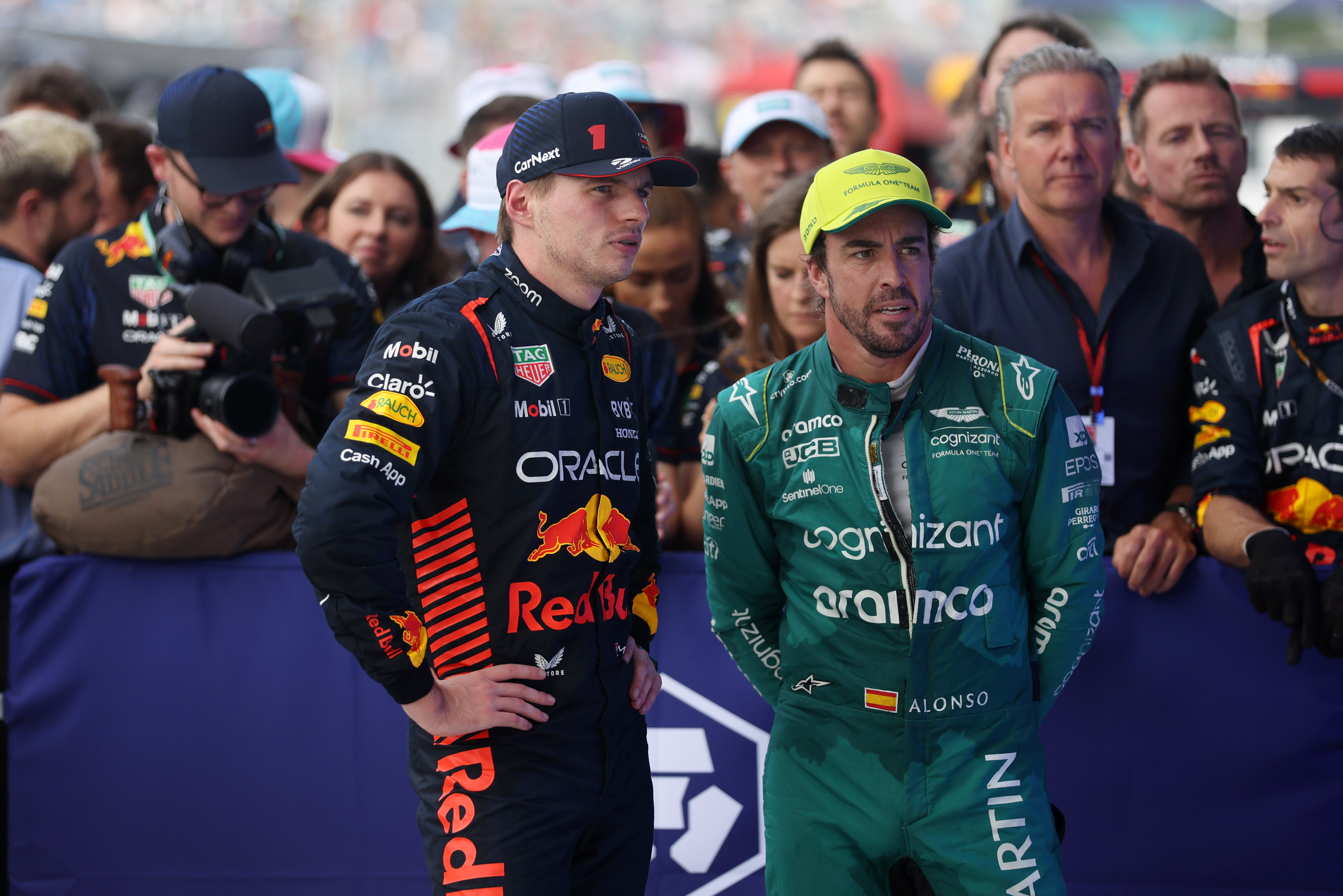 Krack's message was that this is not considered a concern. Although there seems a reasonable chance that Krack is just continuing the theme of unwavering belief in Alonso that was key to Aston Martin signing him from Alpine in the first place.
Alpine CEO Laurent Rossi doubted Alonso would stay a force by 2024 but here is Aston Martin's team boss expecting Alonso to still be good enough a further two years on from then.
Alonso himself has never shied away from the fact that, eventually, he will not be able to continue. And he is at least aware that could happen between now and 2026.
"I feel fresh, I feel motivated now," he said on Thursday in Monaco. "I feel sharp, still fast. And if I keep enjoying it, I would love to keep racing.
"But I know there is going to be one day I will wake up and I will not feel maybe motivated or happy to keep travelling and all these kinds of things.
"Or maybe I don't feel fast, and I will be the first one to raise my hand and say, you know, maybe it's time."
There's also potentially a third outcome: what if Aston Martin overachieves in the meantime and Alonso wins a world title before 2026?
Alonso doesn't think Aston Martin needs to wait for the works Honda engine to mount a challenge. It's made a big leap over the winter and Alonso clearly hopes that fighting for sporadic wins will be possible next year. If that happens, who would bet against a jump into title contention in 2025?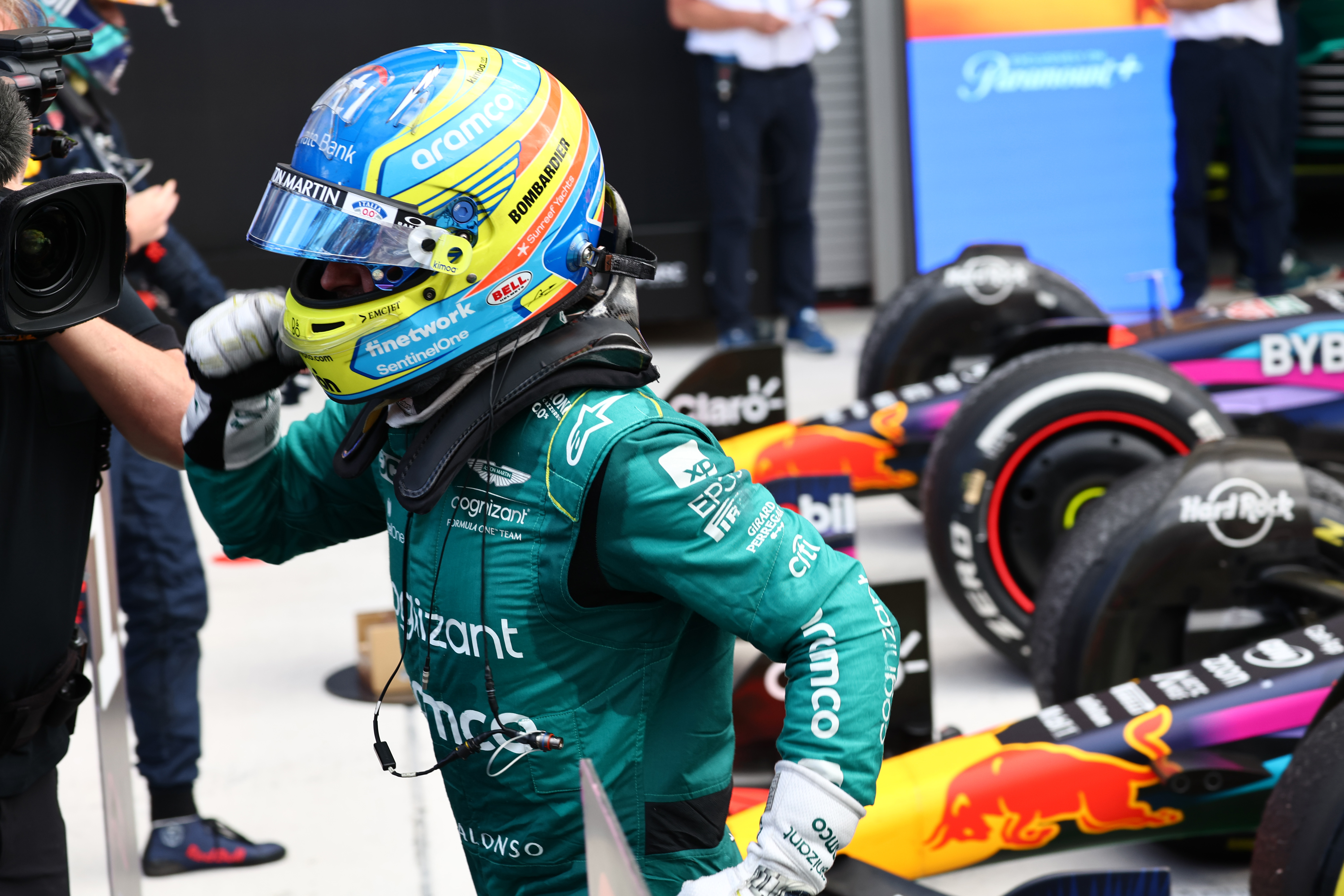 "It is always better if you can develop your power unit, together with the chassis, and have everything integrated well in advance," Alonso admits.
"Being a works team, I think there are only benefits. That doesn't mean that until 2026 Aston Martin will not have a chance to win the championship."
That third championship continues to motivate him immensely. If – if – he can achieve it, would he even want to continue?
But that's an extreme example of the kind of unknown that dominates the period between now and the season in question. Alonso was very blunt about this.
"It's way too far ahead to really have an idea," he reiterated.
"This is very exciting news, what is happening now to the team, this new partnership with Honda, the new factory at the end of this month, the new windtunnel next year.
"There are so many things happening that it is just normal to get excited and want to be part of this team for many, many years. If it's a driver or in a different role, I will be just honoured to be part of it.
"But so far it's just Monaco in my head, and this year and next year, so even '25 I'm not sure what I will do."
That may be, but F1 loves looking ahead to the future. And what's interesting and such an unseen development by any reasonable expectation is that Alonso is even a factor at all.
This man has not won a grand prix in a decade. He took a sabbatical just a few years ago. He's already in his 40s. He scorched earth with the engine manufacturer that's just signed a deal to partner the team he would theoretically extend his career with.
All that, yet Alonso's still a central figure in this. With that in mind, maybe it's not so far-fetched for 2026 to be another compelling chapter in the often-unpredictable story of his career.