Sebastian Vettel's immediate future may be settled – with Aston Martin recently announcing he will continue alongside Lance Stroll in 2022 after the option in his contract was picked up – but beyond that his Formula 1 future remains a question mark.
At Sochi on Thursday the 34-year-old was asked a series of questions about his decision to stay with Aston Martin and the reasons why his place wasn't confirmed until mid-September.
As before, Vettel was evasive on the basis of contract confidentiality; "generally you don't talk about these things", as he put it.
It's no surprise he's staying at Aston Martin next year, although it's understood there were discussions about the level of his commitments away from the track.
There were also suggestions that he considered retirement, something he previously admitted had been a possibility last year when he decided to sign up for Aston Martin after being dropped by Ferrari.
"There were lots of things on my mind, but in the end what matters is going forward," said Vettel when asked if he'd thought about leaving F1.
"I think it's clear what is going to happen, so it's a bit irrelevant to talk about things that didn't happen."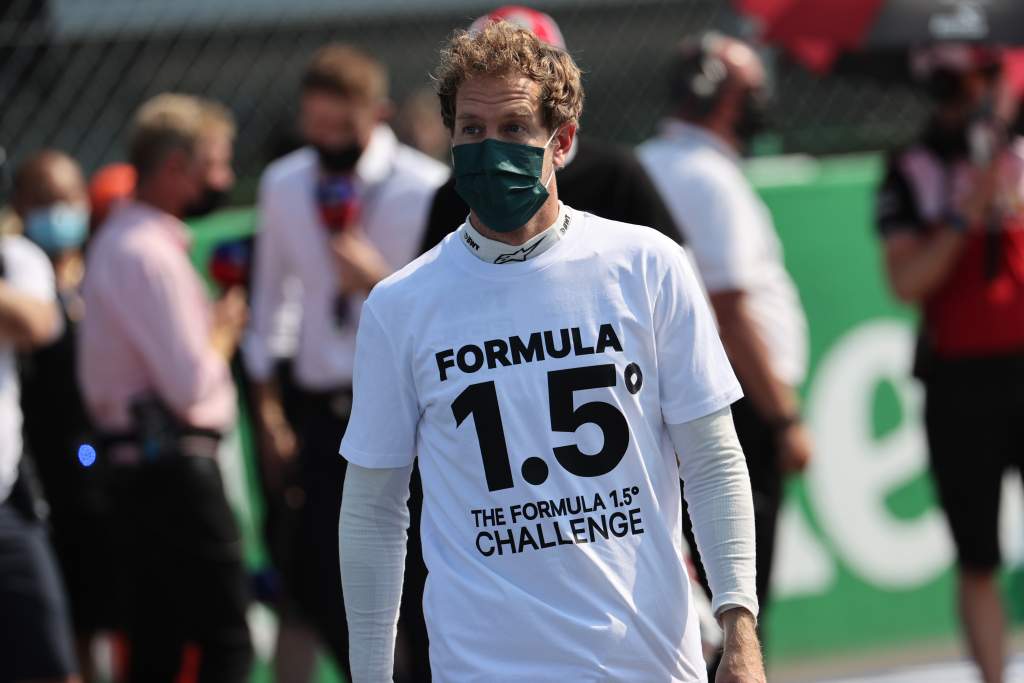 This was hardly a no, and as a driver who has been in F1 since 2007 and won the world championship four times you can't blame him if he did consider stopping. But by leaving the question of retirement open-ended, it shows Vettel is very much keeping his options open.
Having talked up the challenge of the new-for-2022 cars he also batted away a question about whether he would have stopped if F1 wasn't changing through the new regulations.
As he put it, "would I have stopped if the cars would race upside down next year? Maybe. They don't so I didn't have to think about it".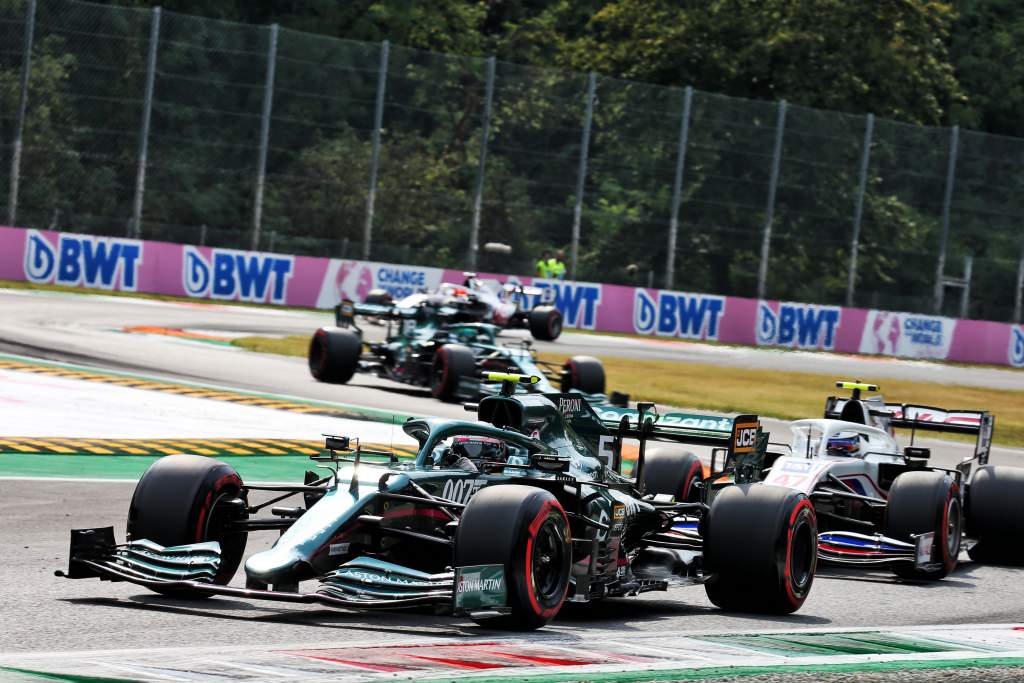 Vettel mentioned that such press conferences were among the aspects of racing in F1 he doesn't enjoy, despite his skills in shrugging off the hypothetical.
But it's still clear that he enjoys his work as an F1 driver, something that has been reflected in some strong performances this year – notably his second place in Azerbaijan and his runner-up position in Hungary that he later lost thanks to not being able to provide a fuel sample.
Asked what he liked about F1, Vettel replied: "The driving, the competitiveness".
He continued: "Obviously I love driving, I love winning. Next year, a lot of things are changing, I don't think anybody is guaranteed to win, but the challenge working with a team… I think the spirit of the team is great, I like the guys.
"It's been a great season, maybe not in terms of results but in terms of working. So a lot of things that excite me.
"Obviously, there are some things that over a period of so many years you enjoy less – being here now and answering questions."
We can take Vettel at his word that he enjoys working with the Aston Martin team, and he's certainly had a positive impact there. He's a driver who is generally well-liked by those who work with him and that will have been shored up by the fact he has been the driver to deliver the big results on track so far this year, even though Lance Stroll has been the more consistent points scorer in terms of top 10 finishes.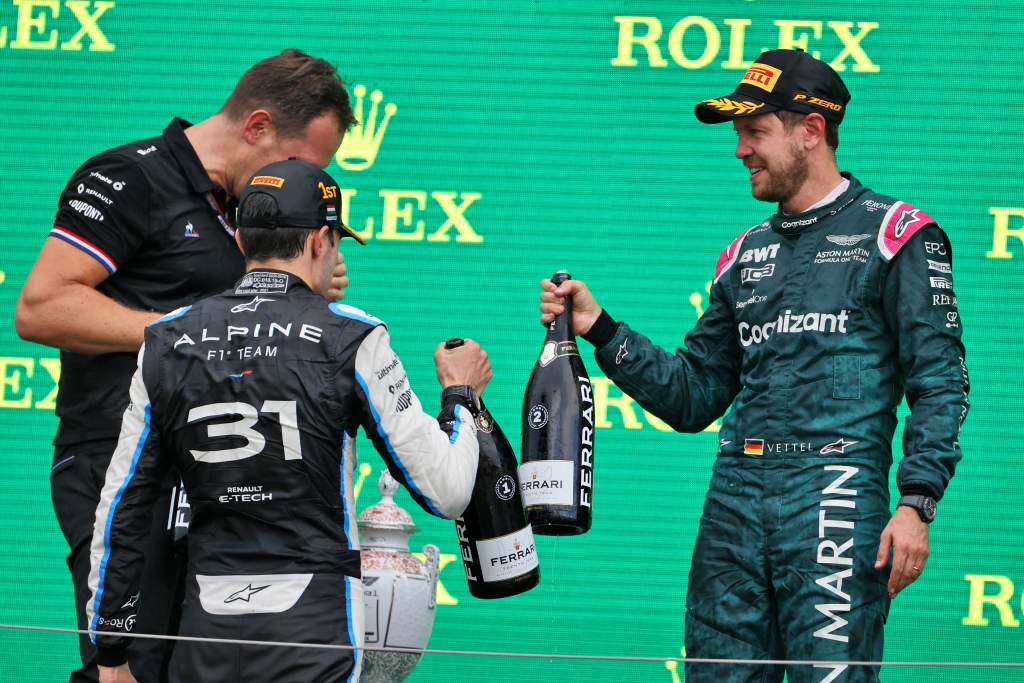 But as Vettel said, he loves winning and save for that race at the Hungaroring, where he might have undercut his way past leader Esteban Ocon but for losing one second to a slow pitstop, Aston Martin is currently some way from fighting for such positions on merit.
He has spoken of his enthusiasm for next year's regulations several times, so how much he enjoys driving the 2022 cars could well play a part in whether he wants to continue beyond next year. Performance might be an even bigger factor as he's not in F1 simply to top up his retirement fund.
This is particularly key because it will also be a measure of the Aston Martin team's immediate potential. Given the level of investment and the moves being made under the ownership of Lawrence Stroll, the question isn't if the team will emerge as a title-contending force. Instead, the question is when.
And that's the pertinent one for Vettel, who has said on multiple occasions that he doesn't see himself racing in F1 as a 40-year-old.
Stroll himself has set a timeline of four to five years for Aston Martin to be in a position to fight for championships, which is reasonable given the length of time it will take to finish building its new headquarters.
So Vettel may well be judging his future based on how quickly Aston Martin can give him a winning car. Another season with the seventh-quickest car is not something Vettel would revel in and it would be more difficult to shrug off given it's the start of a new era rather than the dead end that the current car represents.
"It does otherwise I wouldn't be here," said Vettel when asked by The Race if he sees himself still being at Aston Martin when it is ready to fight for titles and if that possibility excites him.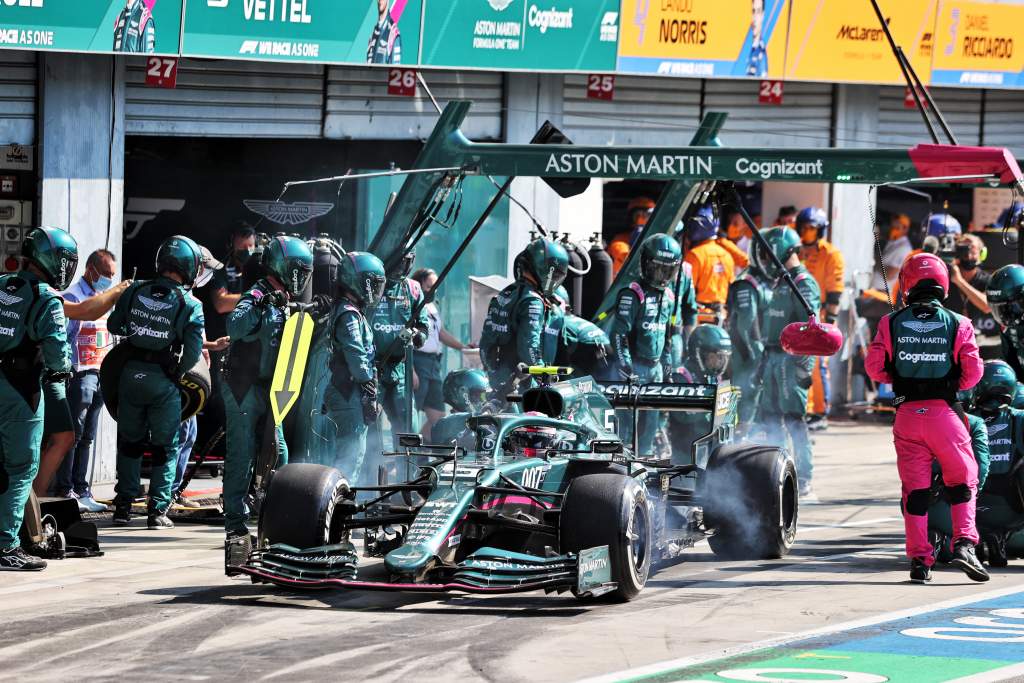 "I think the fair answer is you don't know. The four, five year horizon is fair in terms of just looking back how long it took other teams to climb to the top.
"The vision and the commitment the team has is impressive.. So it might be less, but you never know it might be longer.
"But I feel that where the team is going it's in a very promising direction and I feel it will happen.
"So, time will tell. I don't know, I'm not getting younger, it's not my first year in Formula 1 so we'll see what happens."
There's also the question of whether Aston Martin will want to keep Vettel or if it might be tempted by another high-status driver. For 2021 and '22 there were no viable alternatives in terms of a driver with world championships to their name, but if the team is far more competitive next season and Vettel wants to continue, it will be a seat that is coveted by many rivals.
With Lance Stroll's position in the team seemingly inviolable, that means the equation about Vettel's future is not simply about his own intentions, but also the team's plans.
Good as Vettel is, there's always the temptation of a shiny new topliner elsewhere for a team that can afford to pay big money. What's more, it will also be keen to see a long-term commitment from Vettel – so probably a three-year deal rather than just a short-term one.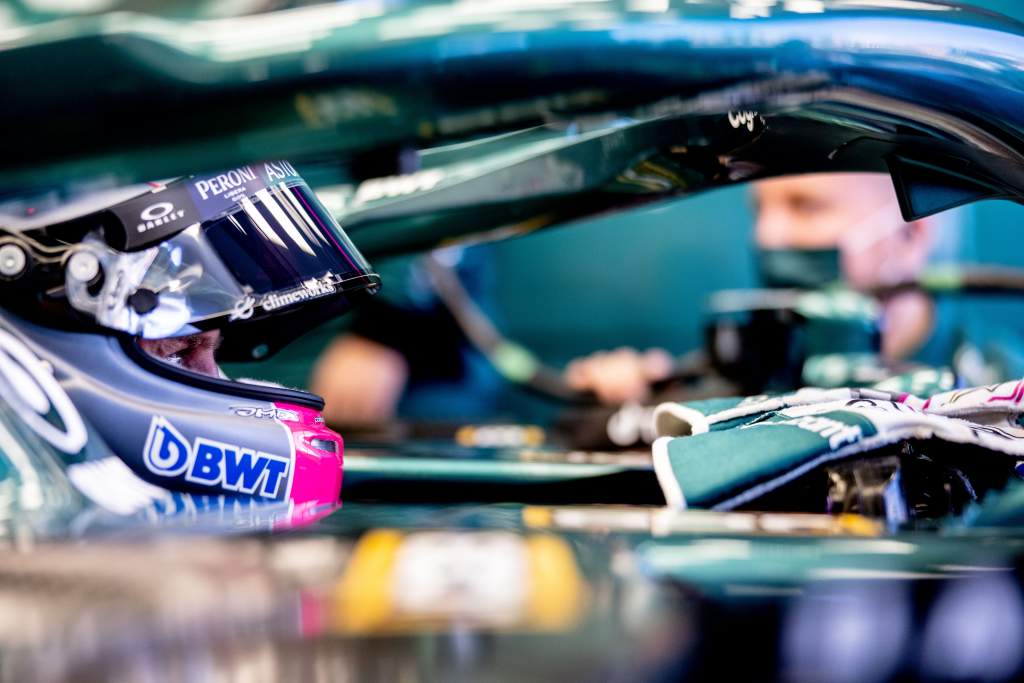 When Vettel says he doesn't know what the future holds, we can take him at his word. But you don't have the success he has had without being ambitious.
It seems fair to assume he needs to see Aston Martin fulfilling at least part of its potential in 2022 before he considers signing up for a longer stay.
That perhaps explains his equivocation given he's someone with many other interests and family commitments who has earned the right to be the master of his own destiny in F1.