Sebastian Vettel described his eighth place in the Emilia Romagna Grand Prix as "like a victory" given how uncompetitive Aston Martin's AMR22 Formula 1 car is.
This was Aston Martin's first points finish of the year, backed up by team-mate Lance Stroll finishing 10th.
But while it marks an upturn in fortunes for Aston Martin, it was primarily the consequence of a well-executed weekend for Vettel in a car that is still massively limited by its porpoising problem.
He capitalised on the conditions to reach Q3, then ran in the points throughout the grand prix after climbing from 13th to eighth in the early stages – assisted by the collision between Daniel Ricciardo and Carlos Sainz and the damage sustained by Fernando Alonso's Alpine.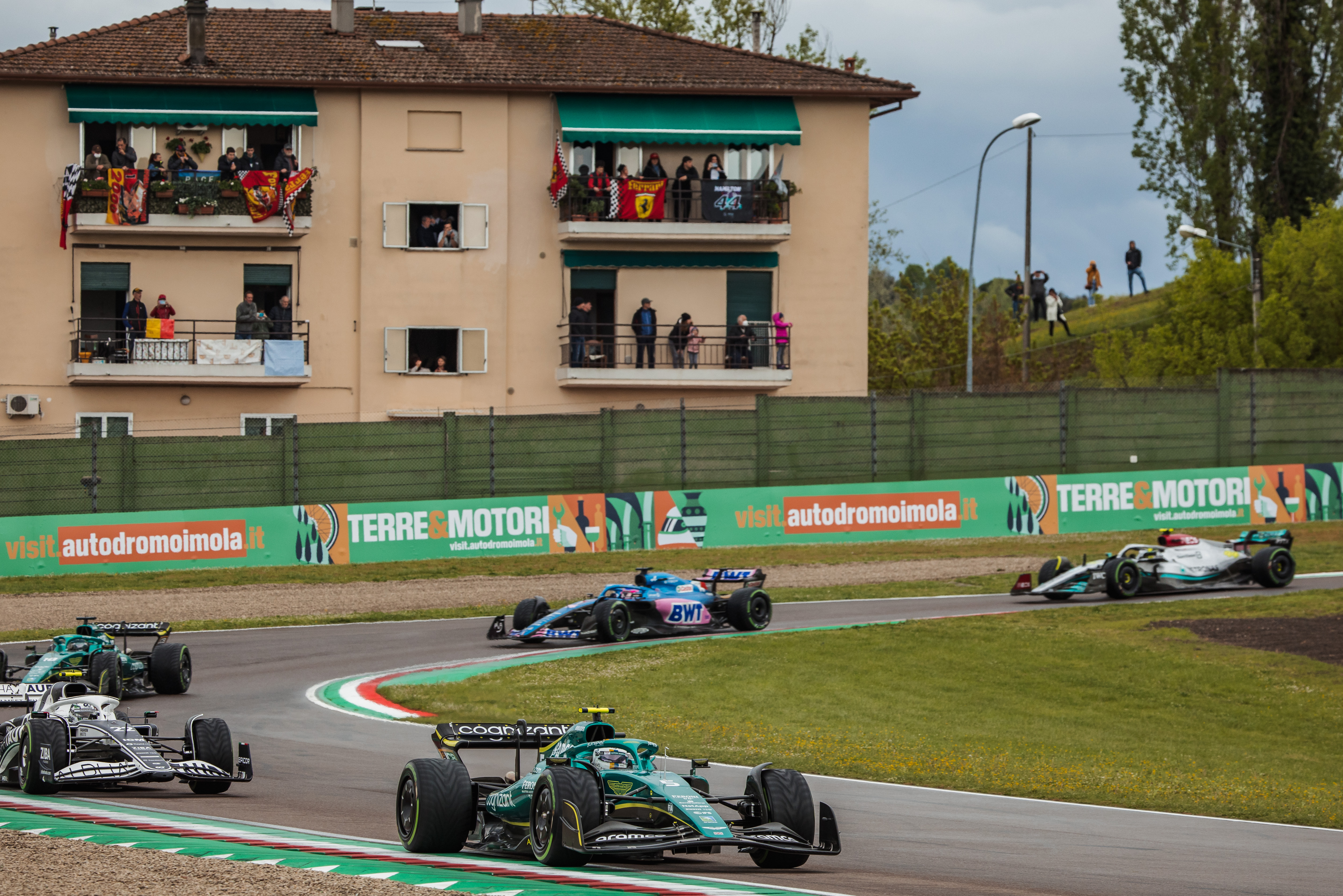 "For us, it's like a victory," said Vettel.
"To be honest, we are not the fastest at the minute. I think we are pretty much at the other side of the field, but we did really well.
"The weekend helped us with the conditions, but we managed to capitalise. We did great job on calling for the dries, and everybody else then I think copied what we did.
"I was happy to go even a lap before, or two, so it was really good."
Vettel was the second driver to stop for slicks, doing so at the end of lap 17. While McLaren driver Daniel Ricciardo made the change a lap earlier, he did so from the back of the field meaning there was little risk involved.
This allowed Vettel to jump ahead of Haas driver Kevin Magnussen, who stopped a lap later, to run seventh.
He was subsequently overtaken by the faster AlphaTauri of Yuki Tsunoda, as well as the recovering Charles Leclerc late on, but was able to keep Magnussen at bay.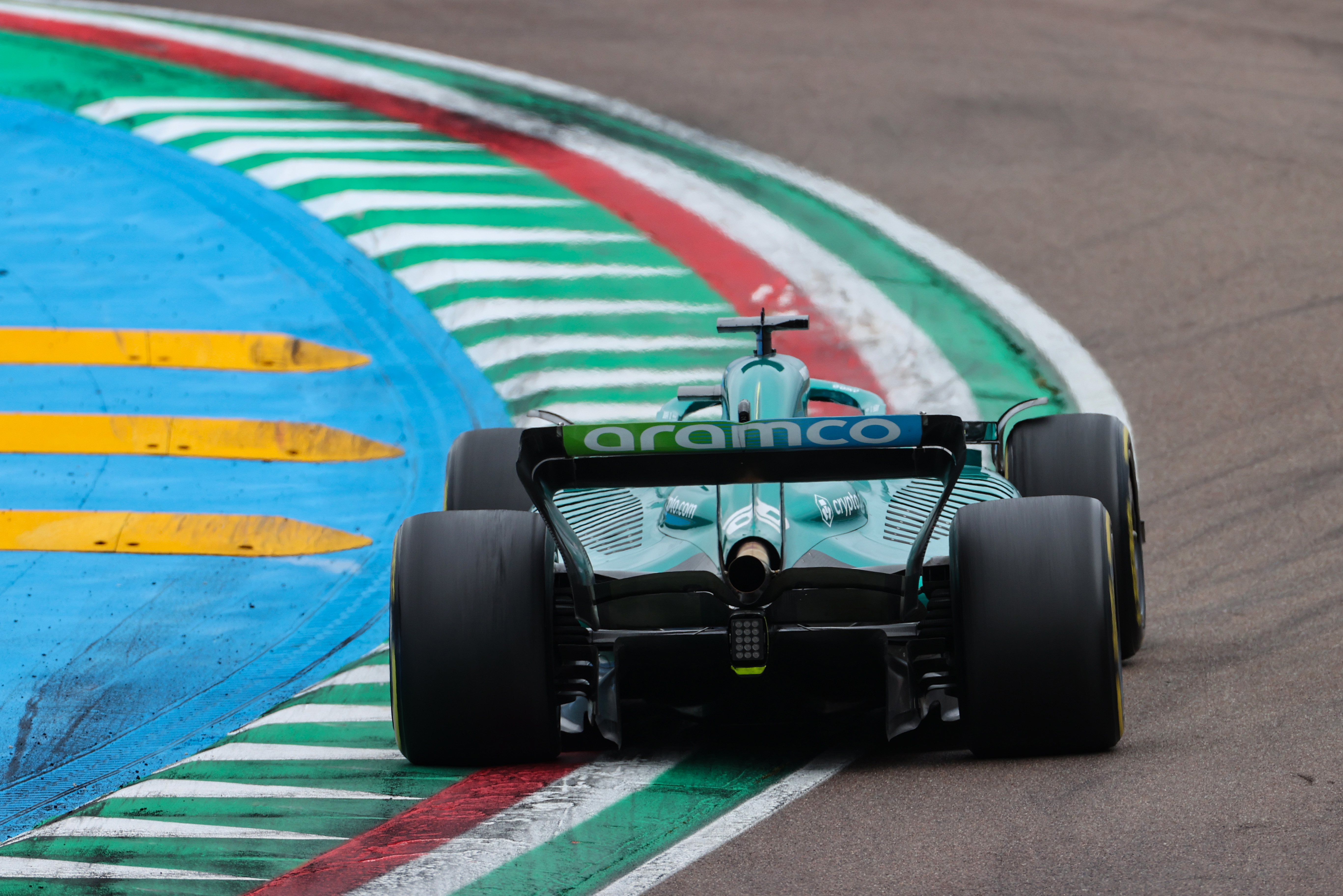 "Obviously, there was no chance to hold Charles off in the end, he was like four seconds faster, three seconds faster, but we did well," said Vettel.
"If you told us that we are fighting a Ferrari with four laps to go before the race, I would have taken it."
Vettel didn't put a foot wrong during the race, and suggested it was a better drive than he's produced on occasions when he's been on the podium.
It was a far cry from his struggles during the Australian Grand Prix two weeks earlier, during which he escaped one off-track excursion before crashing out exiting Turn 4.
"I did," said Vettel when asked if he enjoyed the race.
"It's still eighth position, so it's not as enjoyable as winning, but to be honest I've driven a lot of races where I've finished on the podium and I've done a worse race, so I'm very happy for that."