A penalty for an unsafe pit release by the Alpine Formula 1 team dropped Esteban Ocon from 11th to 14th in the Emilia Romagna Grand Prix results.
But afterwards, Ocon felt what actually made the incident with Lewis Hamilton's Mercedes unsafe wasn't so much the timing of Alpine sending him out, but the fact he had to dodge an AlphaTauri air line.
"It's a little bit frustrating for sure," he said immediately after the finish.
"I think what hurt at that was really the tube that was left quite in the middle, almost in the fast lane.
"I had to squeeze Lewis because of that tube that was hanging.
"I need to rewatch the images, but that's my initial feeling without rewatching the images. Otherwise I think there would have been space for both of us.
"It's tight but of course it's not safe to be that close to another car, that's clear. But what made it look worse was the tube."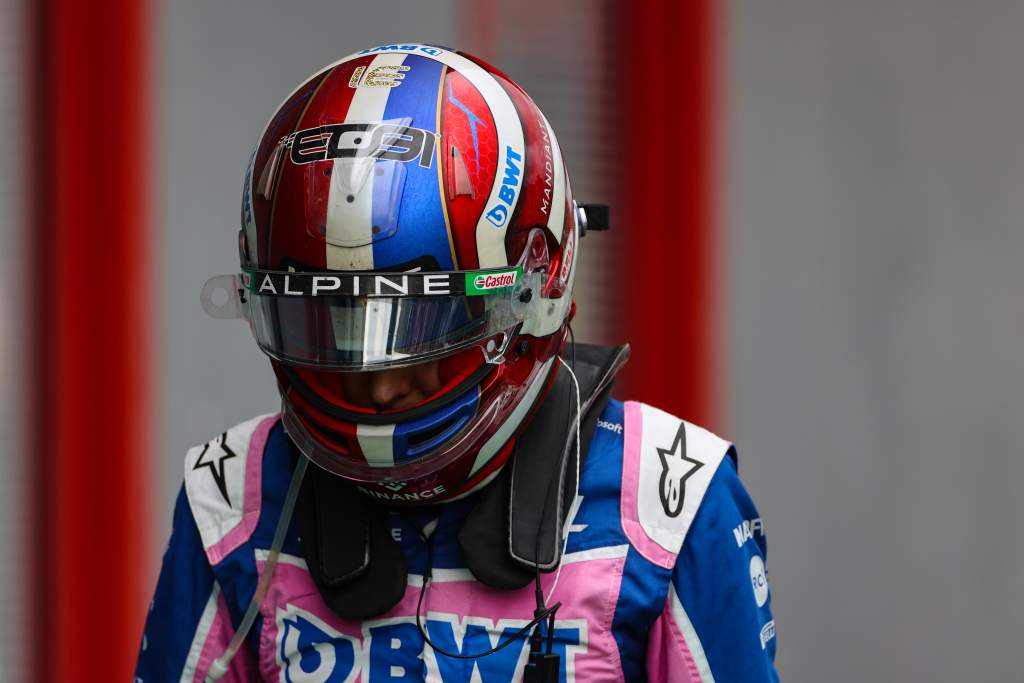 What Ocon is referring to can clearly be seen from the Alpine's onboard camera.
As Ocon sets off from his stop, what appears to be a wheel-changer's air line is protruding from the AlphaTauri garage just in front as that team reset after Yuki Tsunoda's pitstop moments earlier, the device sitting close to the advertising strip that separates the pitstop area from the 'fast lane'.
That forces Ocon to take a wider trajectory out of his pitstop than would normally be the case, and to get closer to the pitwall on the outside.
But the footage from Hamilton's car shows that while he's certainly squeezed across by Ocon, the timing of precisely when Alpine released its car is the primary issue and would've merited an unsafe release penalty even had they had space to proceed side by side down the pitlane.
The stewards were satisfied that the available video evidence proved Ocon "was released in an unsafe manner from a pitstop" and that Hamilton "had to take evasive action to prevent a collision".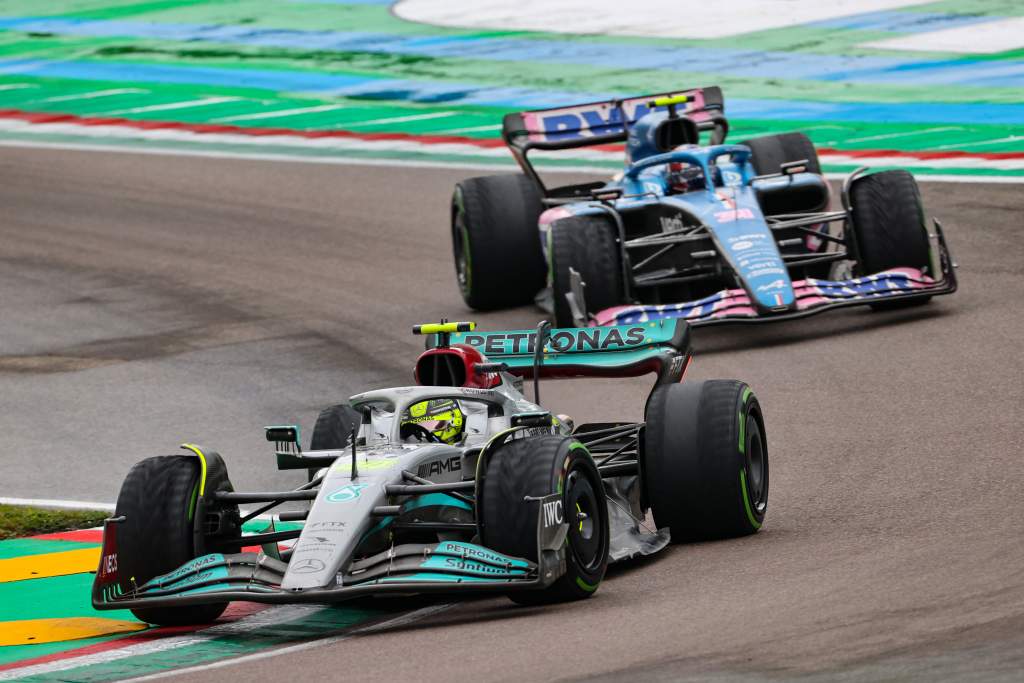 That added to a slightly slow pitstop for Hamilton in contributing to his 11th place before the stops becoming 14th thereafter.
He spent the remainder of the race trapped behind Pierre Gasly's AlphaTauri, just as Ocon was stuck in 11th on the road behind Lance Stroll's Aston Martin.
Alex Albon, Gasly and Hamilton all gained places from Ocon's penalty being applied.
The Alpine driver had spent the whole weekend on the back foot after a gearbox failure in qualifying.
With team-mate Fernando Alonso losing ground in the sprint race then retiring on Sunday following contact with Mick Schumacher that caused dramatic sidepod damage, Alpine had its first non-score of 2022 and lost fifth in the constructors' championship to Alfa Romeo.