W Series drivers are writing a series of columns for The Race this year, giving their verdicts on what's going on in Formula 1.
This week, Alice Powell reflects on the Tuscan Grand Prix, and in particular the restart crash and Alex Albon's performance.

The Tuscan Grand Prix was just about as complete and extreme as an examination of a driver's skills can get, and so it was no surprise that Lewis Hamilton came out on top. But while the Briton secured his 90th Formula 1 win with a show of true professionalism, it was amateur hour further back in the field.
As was the case at Monza last weekend, the red-flag periods spiced up the race. The first was caused by the multi-car collision at the safety car restart and the drivers were united in their criticism of the FIA's handling of it, accusing the governing body of endangering their safety. That provoked a strong response from race director Michael Masi, who said the drivers' accusations were "offensive" and pointed to a similar situation in the Formula 3 race from earlier in the day that the drivers had navigated without incident. I agree with Masi.
I know they are carrying less speed, but the drivers in the F3 race – far less experienced than their peers in F1 – got it spot on. The F1 drivers should have watched that F3 restart and, if they didn't, perhaps they should worry more about adjusting their own preparation for races and less about the FIA doing the same.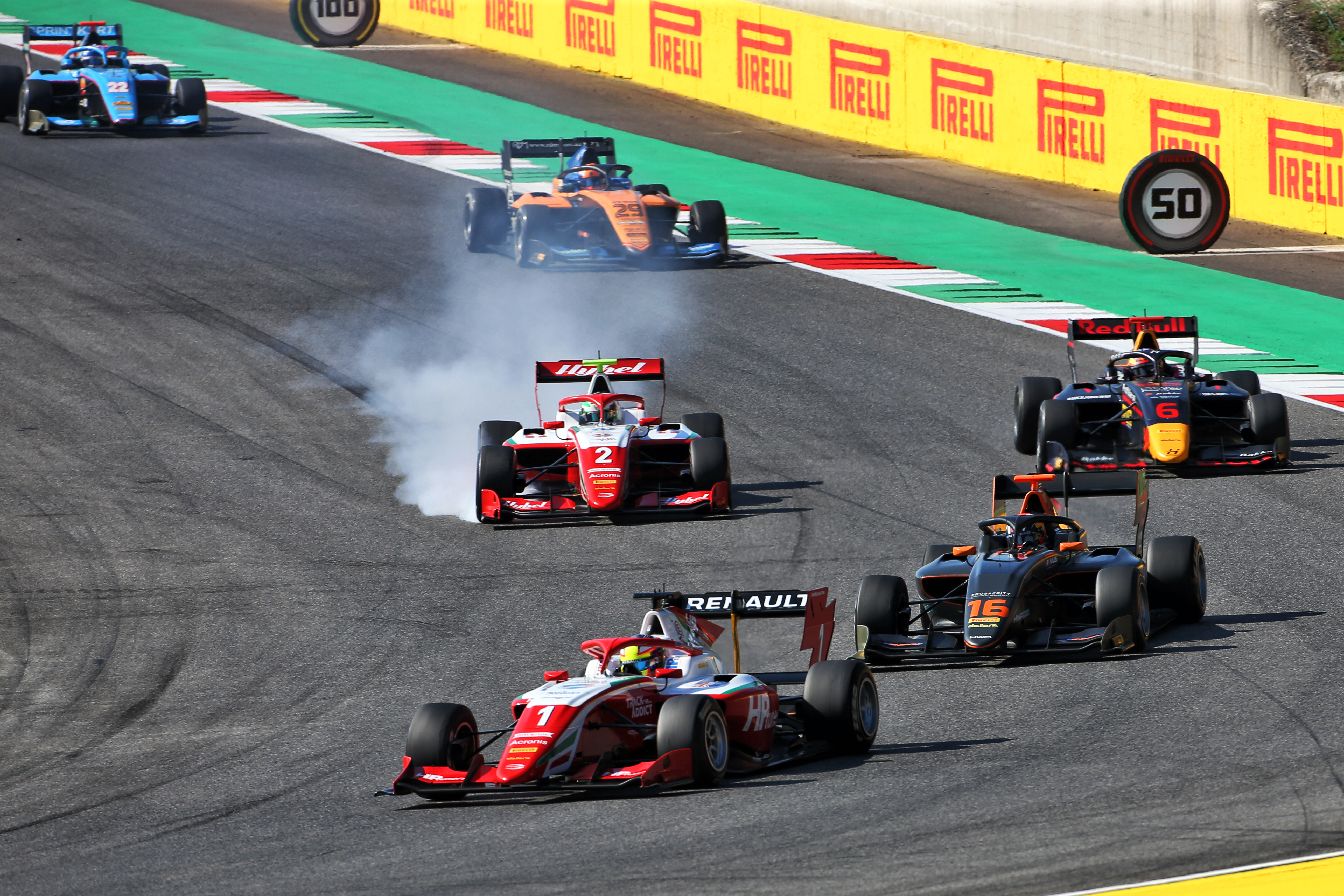 It looked as though Valtteri Bottas had seen the F3 race because he went about the restart in a very similar way. The Finn had every right to go when he wanted to and that was always going to be really late because the start/finish straight is a long one at Mugello and you don't want a car towing up to the back of you on the run to Turn 1. Bottas backed the pack up but he wasn't erratic in doing so – he kept a constant, steady pace and got a very good restart.
From back in the pack it would have been difficult to see the front because the cars are running almost nose to tail. The midfield saw the green lights go on and assumed they were running again, but Bottas hadn't yet bolted and so they had to slam on the brakes which caused the horrific pile-up. If any sceptics of the halo head protection device that we have fitted to our cockpits remain, I urge them to watch the on-board footage from Carlos Sainz's McLaren during Sunday's collision. The halo spared the Spaniard serious injury or worse.
Running back in the pack in a restart situation like that, your eyes are glued forward and you are not worried about what's behind you. It's imperative you get a good restart – particularly at a track like Mugello where overtaking is tricky – because if you can catch someone napping you can gain a precious place or two. It can be difficult to see the leader so you are only focused on reacting when the car in front goes, as well as potentially glancing at the few cars in front of them, if you can, just in case the driver directly in front of you has poor reactions. You also need to ensure you've got the right revs and are in the right gear to be on the back of them when they do.
What you can't do is make assumptions or attempt to jump the gun and that's simply what happened in the F1 race. It was poor from all involved, but also indicative of the extreme pressure that drivers further down the pecking order are under to steal a march, particularly this season where the midfield is so tightly bunched and a point or two could be worth a lot of money at the end of the season. It's a fine line and a tough school.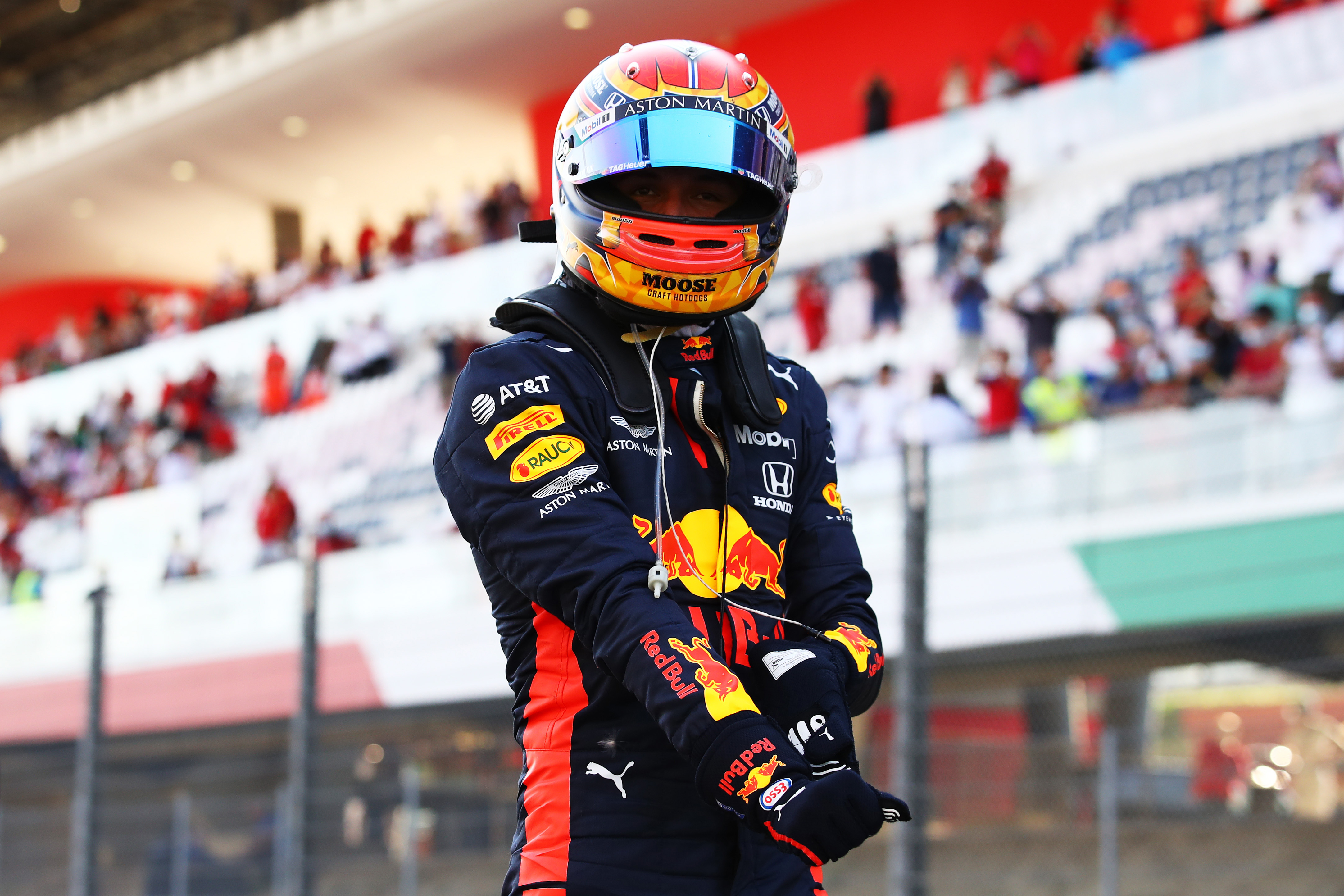 Indeed, contracts and team principals' patience are getting shorter, it seems, and so I was delighted to see Alex Albon finally secure the first podium finish of his F1 career. He did it the hard way, making a poor restart after the second red flag for Lance Stroll's crash and having to pass the very hungry, and very racy, duo of Sergio Perez and Daniel Ricciardo.
Having seen a podium in Brazil last year and a race win in Austria this year slip through his grasp while attempting brave moves, Albon deserves enormous credit for sticking to his guns and pulling off similarly aggressive overtakes at Mugello. He now deserves a new Red Bull contract, too.
With his future uncertain, Albon has the weight of the world on his shoulders. People think that elite sportsmen and women should be automatically able to handle the pressure, but it is never as simple as that. Albon has faced so much adversity in the past, he has just watched the man he swapped seats with, Pierre Gasly, win a race for AlphaTauri and he is driving for a team that is geared towards his team-mate, Max Verstappen.
He said, through his face mask, after Sunday's race that he 'could breathe now' having cleared that hurdle. Albon is looking more comfortable in the car and the podium will give him great confidence to kick on and taste champagne more often. If Red Bull now want him to show more consistency, they should practise what they preach and stick with him.
Alice Powell finished third in the inaugural W Series championship in 2019, winning the final race at Brands Hatch last August. The 27-year-old Briton was the first woman to win a Formula Renault championship and score points in GP3.