The 2021 Williams Formula 1 car did not look particularly competitive around Istanbul Park on Friday – but this didn't stop George Russell from being "disappointed in myself" after an error denied him a surprise appearance in the final Turkish Grand Prix qualifying segment the following day.
The mid-Q1 smattering of rain and changing track conditions played into Russell's hands as he cleared the opening segment with relative ease and looked a strong contender for a Q3 berth.
But a snap through the final corner on his last attempt in Q2 pushed Russell out wide and resigned him to starting 13th, as he failed to improve on his last attempt.
"I mean, we should've been well inside Q3 with that final lap, and lost it at the last corner," Russell said after the session.
"Very frustrating because that lap would've probably been good enough for P5, a good six-seven tenths ahead of and inside the Q3 cut-off."
The timing screens supported Russell's view, as he was around half a tenth off Yuki Tsunoda through the first two sectors before making the error at the end, with the AlphaTauri rookie ultimately progressing comfortably in eighth. The Williams team reckons Russell's lap was going to be a 1m24.0s or 1m24.1s, which would have put him seventh or eighth in Q2.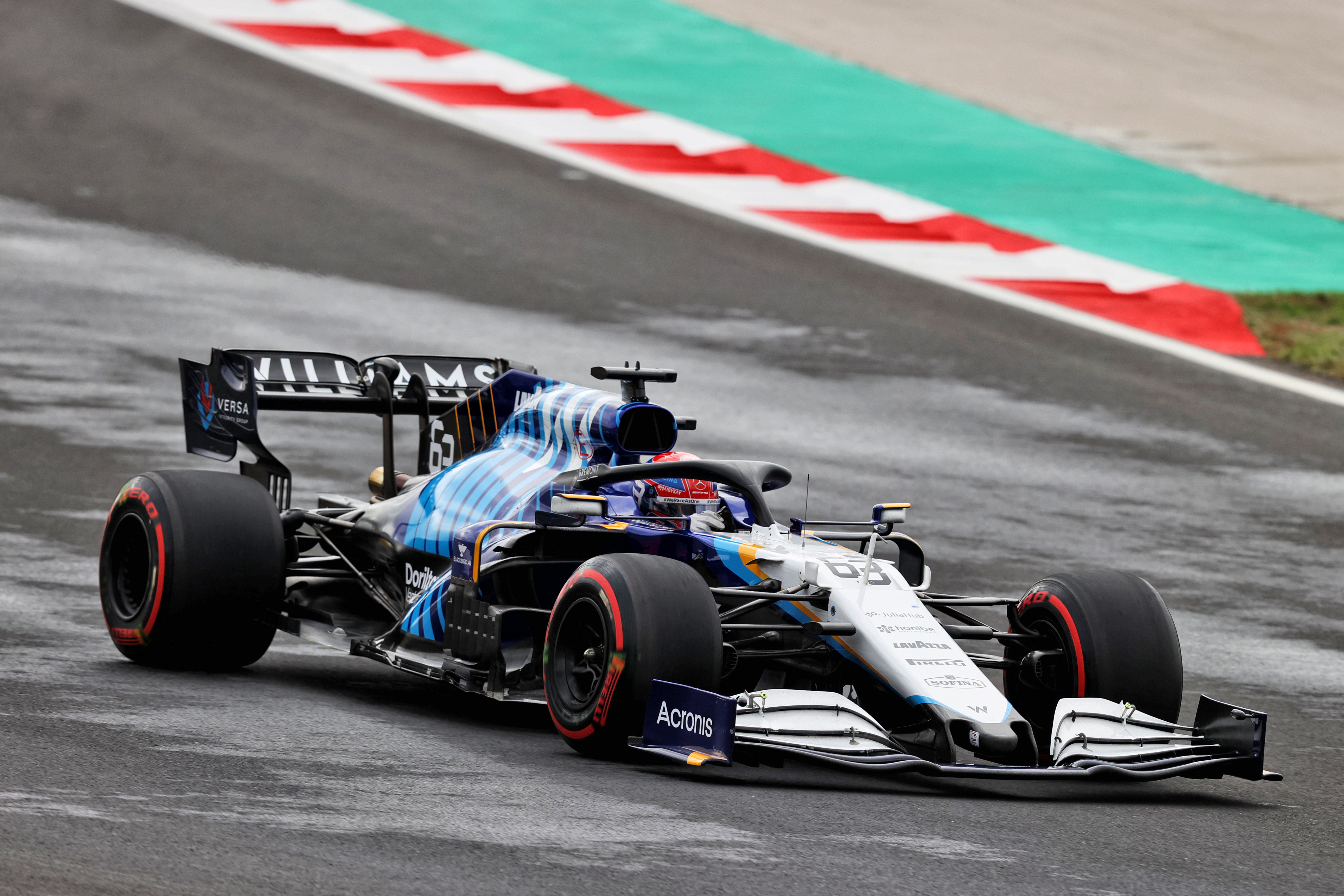 While it was true that Aston Martin's Lance Stroll and McLaren's Lando Norris – the two drivers Russell was looking set to outpace – didn't improve on their final attempts, with Stroll making an early error and Norris bailing out once it became clear his Q3 spot was safe, Norris's first two sectors indicated Russell had every chance of beating him in a head-to-head.
Russell lamented the fact that it was his second mistake of the day, having ended his FP3 early when he beached his Williams FW43B in the gravel after an off on a wet track.
"I'm beached, engine off" says George Russell

He is off at Turn 2, after spinning as soon as he got onto the power. The session is currently red flagged#TurkishGP 🇹🇷 #F1 pic.twitter.com/0o7DBpGKoY

— Formula 1 (@F1) October 9, 2021
"Just really, really pushing the limits and went over it twice today, which is two too many mistakes on my behalf, a little bit disappointed in myself," he said.
"We need these conditions to offer these opportunities, today was an opportunity and I messed up.
"All the drivers are in the same situation [in these conditions].
"This is where I sort of back myself to try and make a bit of a difference, and today we had that opportunity, and we were one corner short of having another one of those special Saturdays.
"Yeah, pretty disappointing."
Asked by The Race to elaborate on why he was being hard on himself despite delivering a result that would normally register as being solid for his Williams team, Russell said: "Ultimately I want to be the best, and to be the best you don't make mistakes that cost you a comfortable shot in Q3.
"The pace of the car was not there yesterday, we were very, very slow, but today we got it fired up in these difficult conditions, made the most of it, but here we are, starting P13 tomorrow rather than potentially in the top 10."
Russell's team-mate Nicholas Latifi likewise appeared more competitive than on Friday in the tricky conditions of Q1, but ended up eliminated in what he described as "definitely a missed opportunity".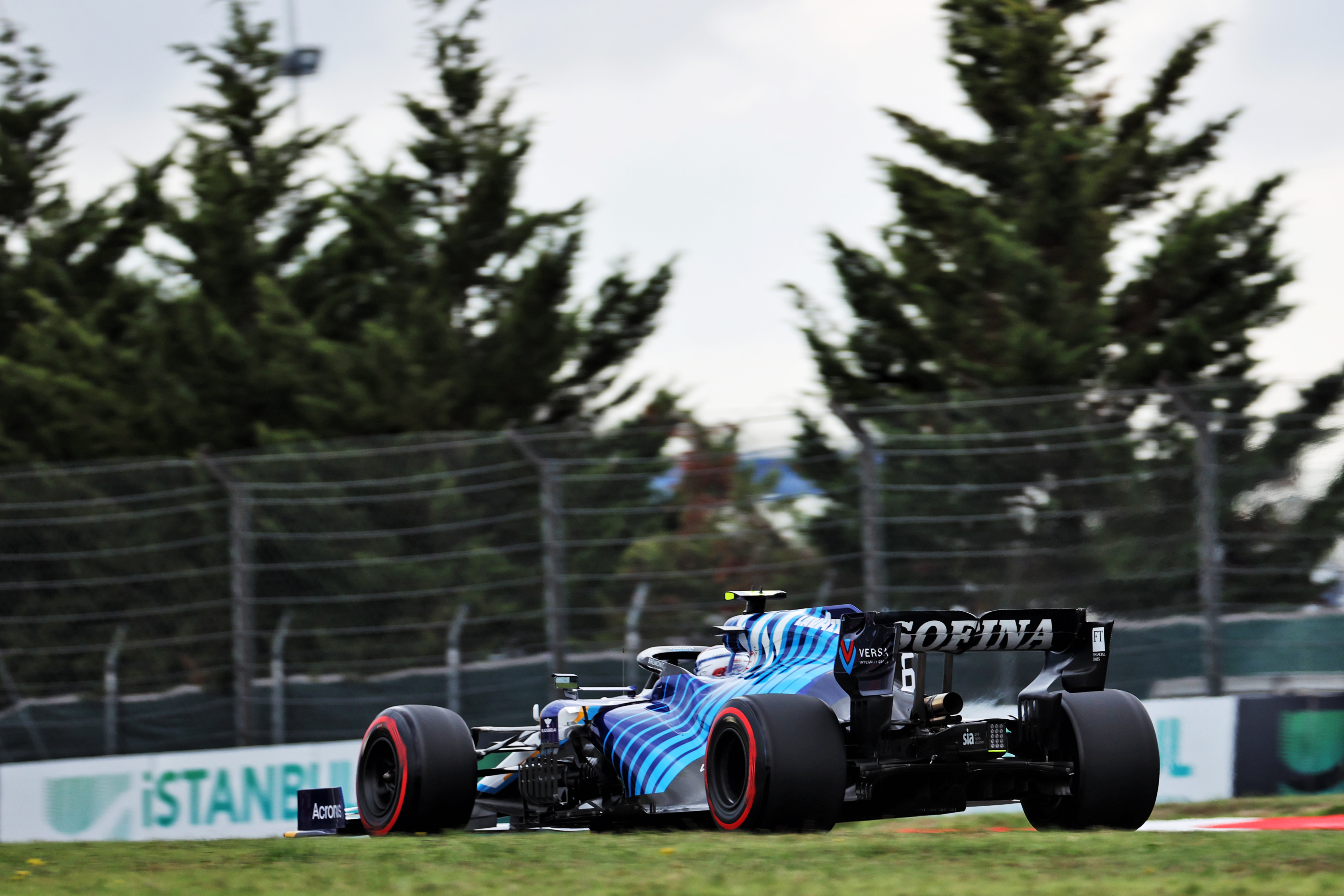 "It was 100% the timing [that hurt us]," Latifi said. "From my knowledge every time I was doing a lap I was easily within the Q1 cut-off but the last two laps were the driest laps.
"When I started my fast lap it was raining a bit harder in certain places and I had two bits of traffic in two different places and then on my in-lap the track was definitely in better condition and there was still one more lap left to cross the line but we had to box and we couldn't do the last laps, which was when the track was at its best.
"So it's very frustrating."