Red Bull has unveiled an Adrian Newey-designed limited-edition supercar that will carry the name originally reserved for what was supposed to be its 2021 Formula 1 car.
Milton Keynes' front-running F1 outfit was due to campaign the Red Bull RB17 in 2021, which was the original year when grand prix racing's all-new regulations were supposed to kick in.
However, the COVID pandemic caused these to be deferred to 2022, with 2021 instead contested with cars that carried over many parts from their predecessors – which was why Red Bull elected to name its '21 machine the Red Bull RB16B, reflecting its status relative to its RB16 predecessor.
And with its current championship-leading F1 car carrying the RB18 moniker, Red Bull has elected to attach the unused RB17 name to its supercar project.
The car will be a limited edition machine priced at £5million and described as a "hypercar optimised for the ultimate on-track driving experience".
"The RB17 marks an important milestone in the evolution of Red Bull Advanced Technologies, now fully capable of creating and manufacturing a series production car at our Red Bull Technology Campus," said Red Bull F1 team boss Christian Horner.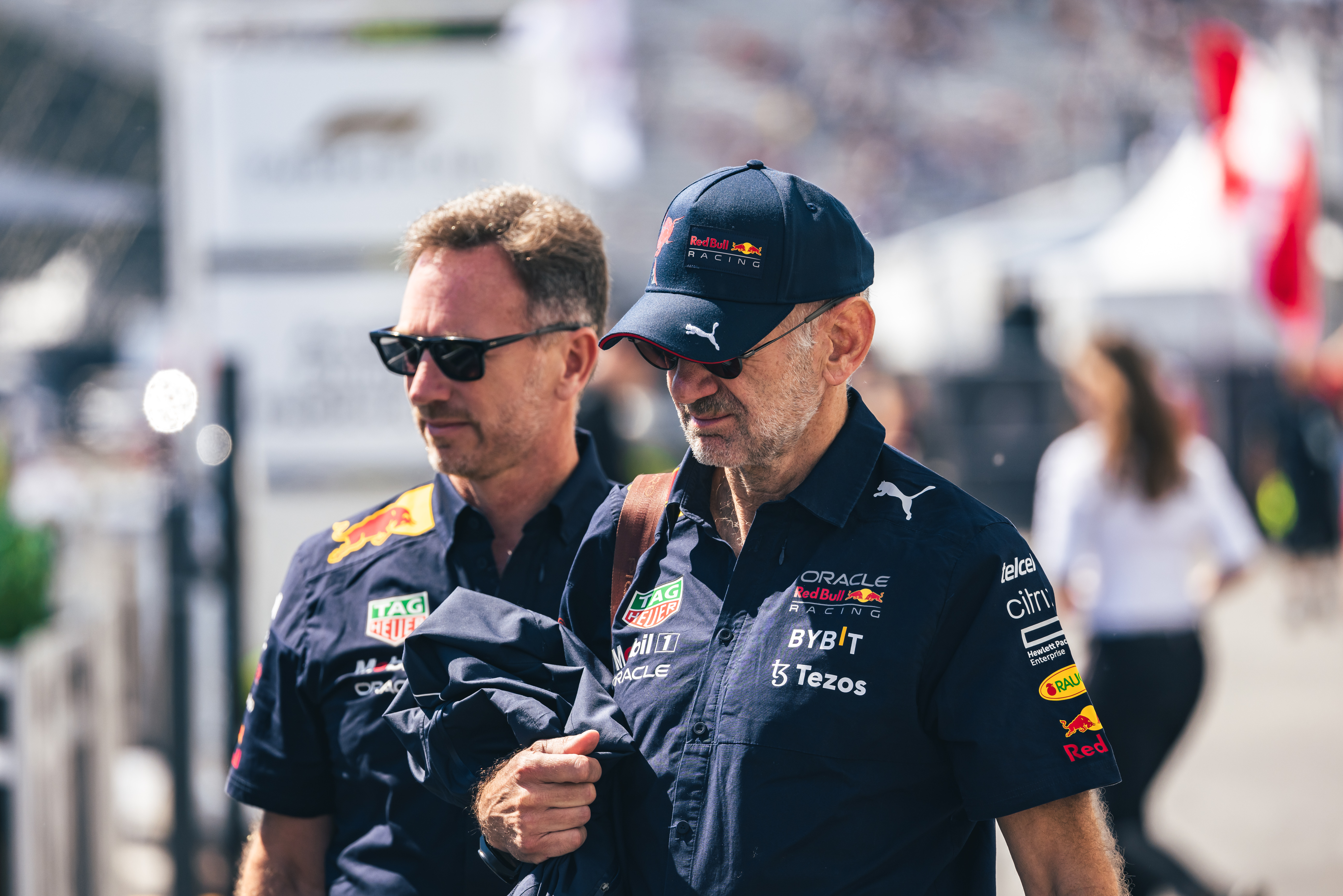 "Further, the RB17 marks the first time that a car wearing the Red Bull brand has been available to collectors."
The car – a two-seater – will carry a hybrid engine, its combustion component a twin-turbo V8 producing "more than 1100bhp".
It is designed by Red Bull's F1 design guru Newey and will feature "the most advanced ground effect package available in a series production car".
"We've been on this journey together for 17 seasons now," Horner said. "It does feel the next chapter for the company, the business, for what we're doing.

"It's been a hell of a journey so far, with Red Bull Powertrains coming on stream, Advanced Technologies going from strength to strength.
"We've got this incredibly exciting car. I probably ought to explain why RB17. We decided on '17 because obviously the lineage of the cars, we got to '16 and the carryover '16B was what won the championship last year.
"To remain in sequence with the years of Red Bull in Formula 1, this year's car is the RB18. Therefore the '17 was missing.
"And with this car having true Formula 1 performance, it felt right that it can take up at '17 mantle."
Red Bull says the project will help "secure existing jobs" – something relevant given F1 has introduced a cost cap that has forced Red Bull to shrink its budget and will continue to decrease in the coming years" – as well as "create over 100 new positions in Milton Keynes".