Ferrari's deficit to the fastest cars and its defeat by AlphaTauri meant it fell short of expectations in Mexico despite the "great team result" of taking third place in the constructors' championship.
Charles Leclerc and Carlos Sainz finished fifth and sixth in Mexico City to leapfrog McLaren in the standings after a third consecutive weekend outscoring their main rivals since introducing an upgraded hybrid system.
However, team boss Mattia Binotto said post-race "we were hoping for a better weekend in terms of performance" and Sainz even suggested that the Autodromo Hermanos Rodriguez circuit "just exposed where we are lacking a bit".
That was because Ferrari slipped back from Red Bull and Mercedes in Mexico and AlphaTauri driver Pierre Gasly managed to beat both Ferraris in qualifying and the race as well.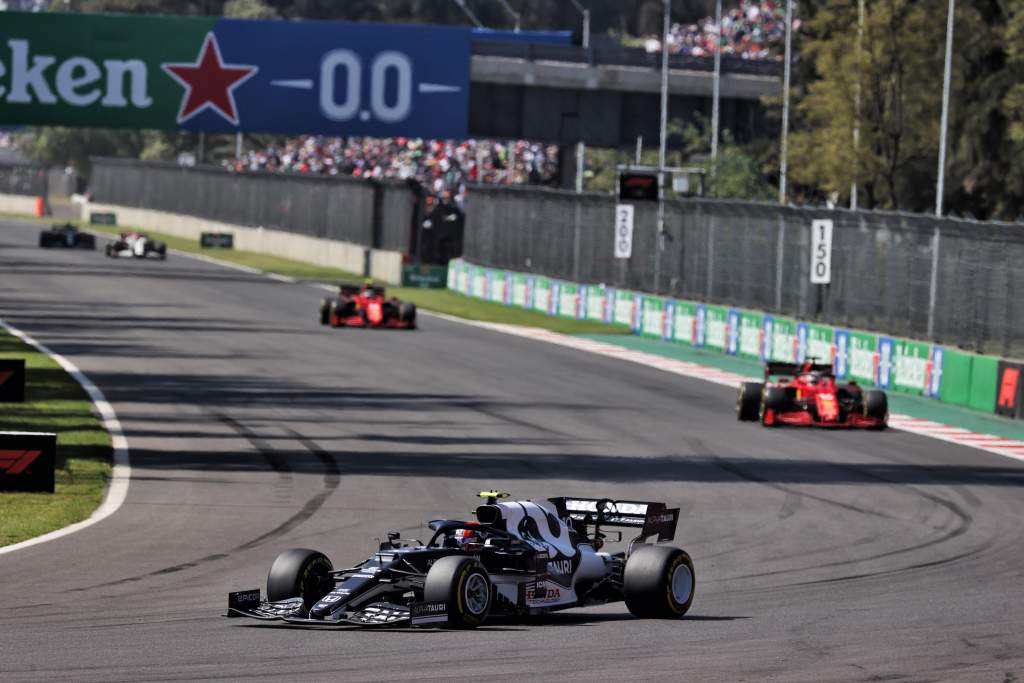 "If I look at the last races, we had a pace which was a lot closer to the top teams – half a second, while [in Mexico] it was something like nine tenths of a second," said Binotto.
"We were a bit behind. And honestly, I was hoping coming to Mexico – where we know that the power unit counts less, it's a circuit where it's less power sensitive – to have a better overall relative performance, which has not been the case.
"We struggled a bit on performance in the quali, we struggled as well compared to the best cars [in the race].
"And I think the fact that Gasly has been ahead of us is another sign. So certainly he did very well. So well done to Gasly and AlphaTauri.
"But I was at least hoping to finish higher than the AlphaTauri and closer to the best."
Binotto's hope that a less power sensitive circuit would help Ferrari was not misplaced in terms of speed, as Leclerc and Sainz were a match for poleman Valtteri Bottas on the straights in qualifying.
The one-lap pace deficit came down to cornering performance and this is where Binotto would have been disappointed.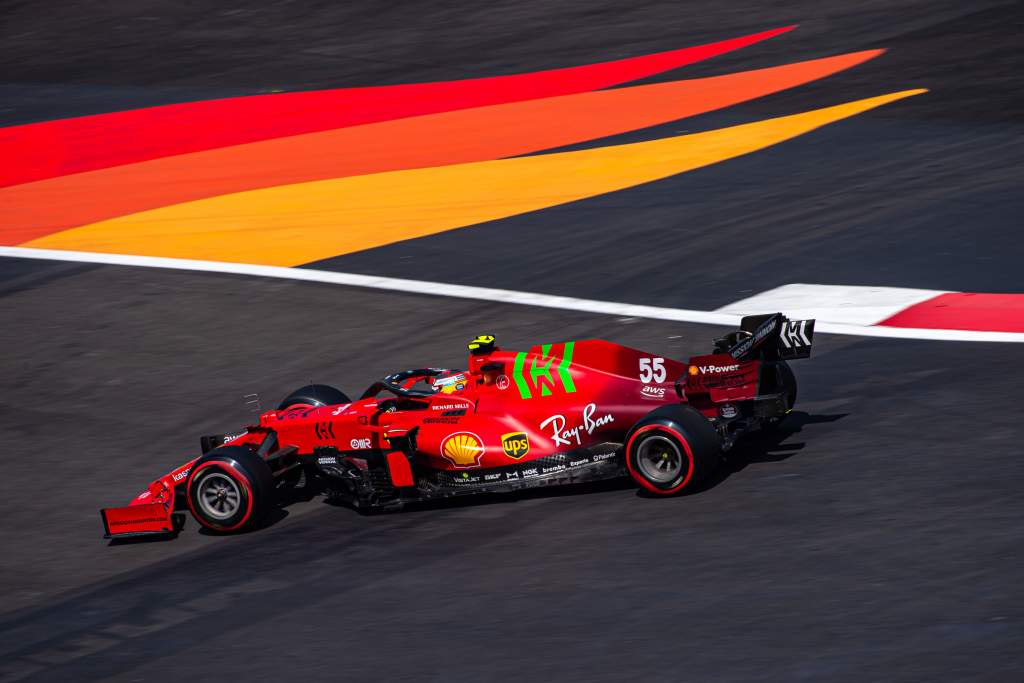 Sainz actually held up well compared to Bottas in the first sector but then lost a couple of tenths through the 90-degree left-right then double-left, and another two tenths when he couldn't match the Mercedes through the middle of the fast sweeps.
A poor run through the stadium section then doubled Sainz's loss – which is also where Gasly was able to turn an advantage of about one tenth into almost four tenths.
Curiously, Leclerc's almost identical overall deficit to Bottas came in a very different way.
He lost a tenth through the opening complex of Turns 1, 2 and 3, then two tenths with a scruffy run in the slow-speed Turns 4 and 5, another two tenths in the double-right of Turn 6 alone, and finally two tenths in the stadium section.
Both Ferrari laps were imperfect and that may have let Gasly sneak ahead. Once Ferrari had ceded track position to Gasly in qualifying, getting back ahead of the rapid AlphaTauri – which complied extremely well with Mexico's specific challenges – was always going to be a tall order.
The question is why the laps were messy. Especially as Ferrari was on pole in maximum-downforce trim in Monaco and teams need their biggest wings in Mexico because the reduced air density means there is less downforce and drag.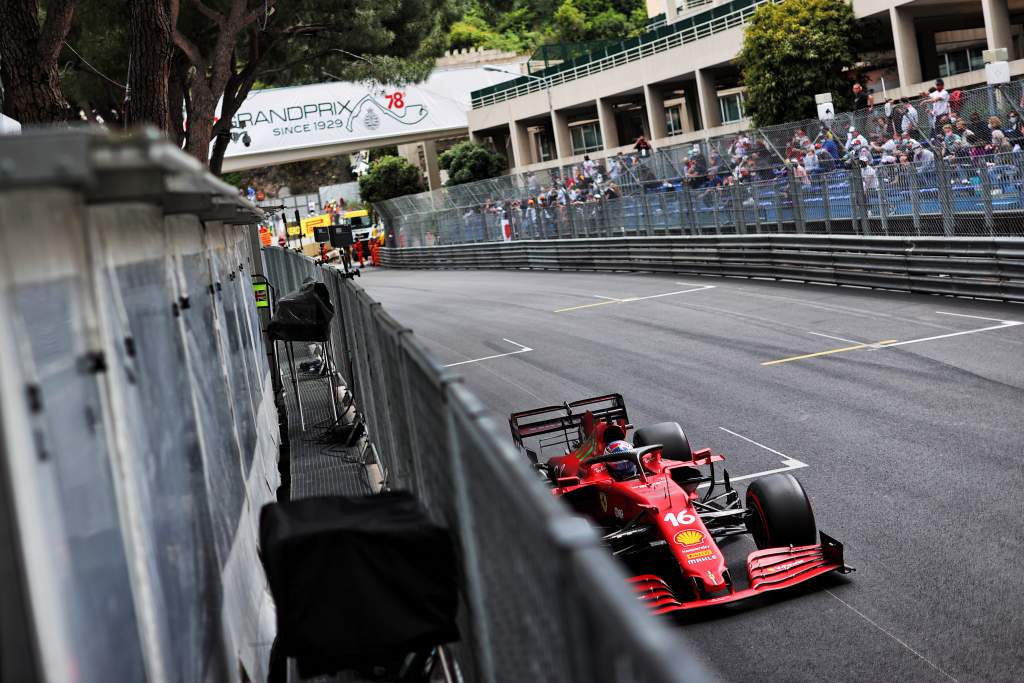 "Since Monaco, a lot of things have changed, particularly the top teams have developed a lot the car and you can see how Mercedes and Red Bull have a bigger gap now than what they had at the beginning of the season at a lot of the tracks," argued Sainz.
"It was always going to be a lot trickier than when we expected to get in the mix. The biggest surprise was probably AlphaTauri, that they were as quick as we were, maybe a tenth quicker the whole weekend.
"But in terms of our performance to the leaders, they had more or less the gap they've had in the last few races and this track just exposed where we are lacking a bit."
The ideal lap across each driver would have still left Ferrari half a second adrift of pole at least, and that's without factoring in Red Bull's subdued Saturday performance. So either the performance was there and the car was just perhaps too erratic for either driver to fully tap into – or the package for Mexico simply wasn't as quick as Ferrari expected to be.
The reason could be as simple as lacking a bit of downforce relative to the opposition, and/or not getting the tyres quite working properly, and suffering from the pitfalls that come with that – Leclerc in particular seemed to be struggling on the brakes.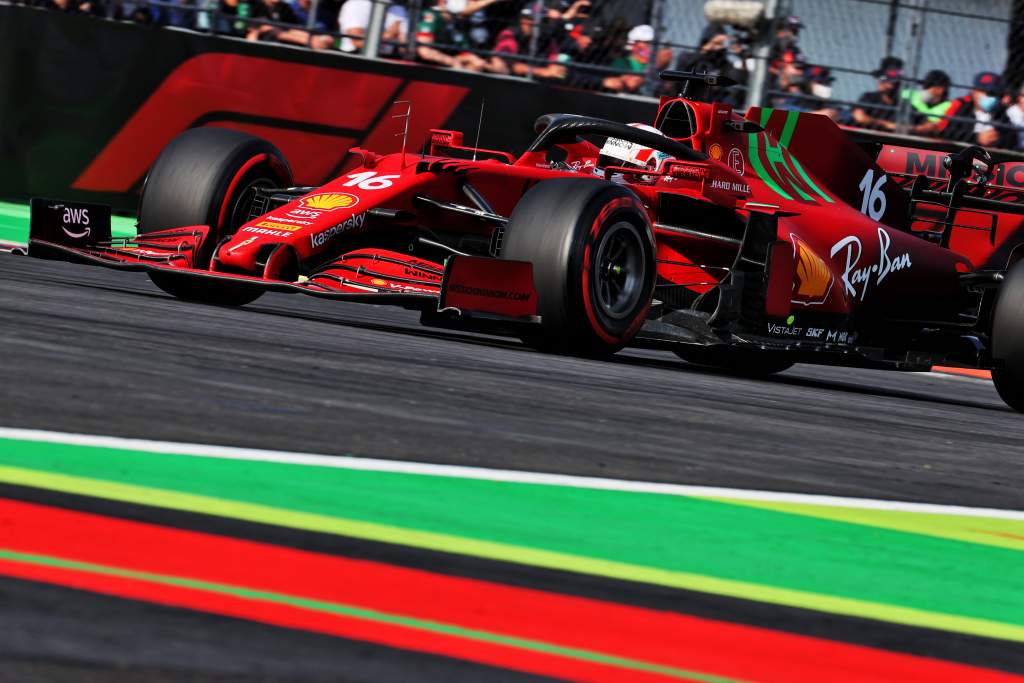 Even in Ferrari's surge of late it has been clear that the car lacks cornering performance relative to Mercedes and Red Bull, with a mix of low- and medium-high-speed losses.
In the USA, Leclerc lost a couple of tenths to poleman Verstappen in Turn 1, a couple of tenths through the Esses, and then pretty much nothing over the rest of the lap until losing two tenths again at the end of the lap, pretty much all of which came in the penultimate corner.
One race earlier, in Turkey, Leclerc only had two real losses to fastest qualifier Hamilton: the tight downhill right that follows the cresting left in the first sector; and the hairpin/first part of the final complex.
So there's no denying that even in its improved state the Ferrari isn't on the Red Bull/Mercedes level. And as AlphaTauri and McLaren have shown on countless occasions, the leading midfield teams are very closely matched as well so failing to hook things up will likely mean being jumped by one or two cars.
No doubt Ferrari's post-weekend analysis will have dug deeply into the exact cause it didn't do as well as hoped in Mexico.
But if this is an underperforming weekend, Ferrari will take it. McLaren's much worse grand prix – a solitary point for Lando Norris – meant that finishing behind an AlphaTauri was still more than enough for Ferrari to grab third in the constructors' championship.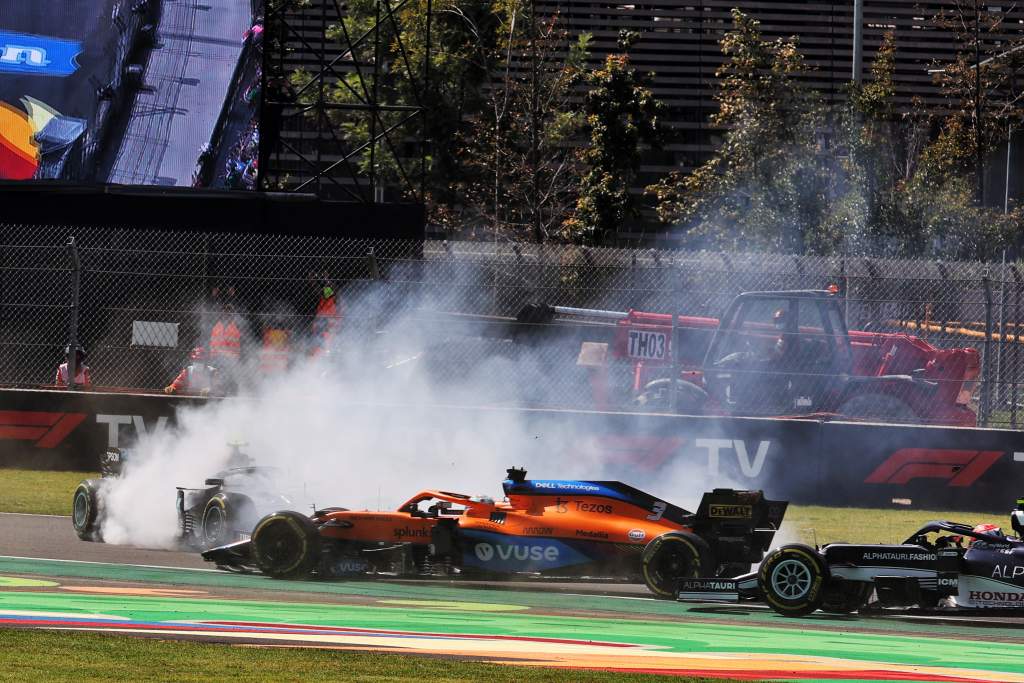 "Overall, it has been a great team result," said Binotto.
"We are in third position now, 13.5 points ahead of McLaren with four races to go. So I think it's still a very tight battle. But at the moment we are third with 13.5 points which are not negligible.
"Certainly McLaren has struggled as well. Let's see now in Brazil, but hopefully we may consolidate what we've seen today.
"It's difficult to judge, I was hoping to be quicker in Mexico, it has not been the case. So I think that my forecast will be wrong, whatever I will do!
"But if I look at the last races, at least, we have always been ahead of them.
"Since we introduced the new power unit, we think we've got some little advantage in performance, which is very useful at that stage of the season."