Alpine will seek an explanation from the FIA for what it perceives to be a "wholly unjust" penalty for Fernando Alonso in the Miami Grand Prix.
Alonso finished eighth in Miami but was classified ninth after a five-second penalty for hitting Pierre Gasly and then lost that position later in the evening after another five-second penalty dropped him to 11th.
The second penalty was for skipping the chicane on lap 54 of 57 and "gaining a lasting advantage" despite Alonso making a conscious effort on the next straight to lift and hand back any time gained.
Alpine CEO Laurent Rossi issued a statement on Wednesday saying the team was "very confident" Alonso would have kept his ninth place if given an opportunity to discuss the incident with the stewards but their investigation was concluded without anyone being summoned.
In a follow-up to Rossi's statement, team principal Otmar Szafnauer said the team was upset it had no chance to plead Alonso's case and that race control had not recognised Alonso's attempt to forfeit his advantage or intervened during the race to tell him to do more.
"We need to speak with the FIA at the next grand prix," said Szafnauer
"We need clarity on this. We need a way to say, 'Look you gotta give more time back'."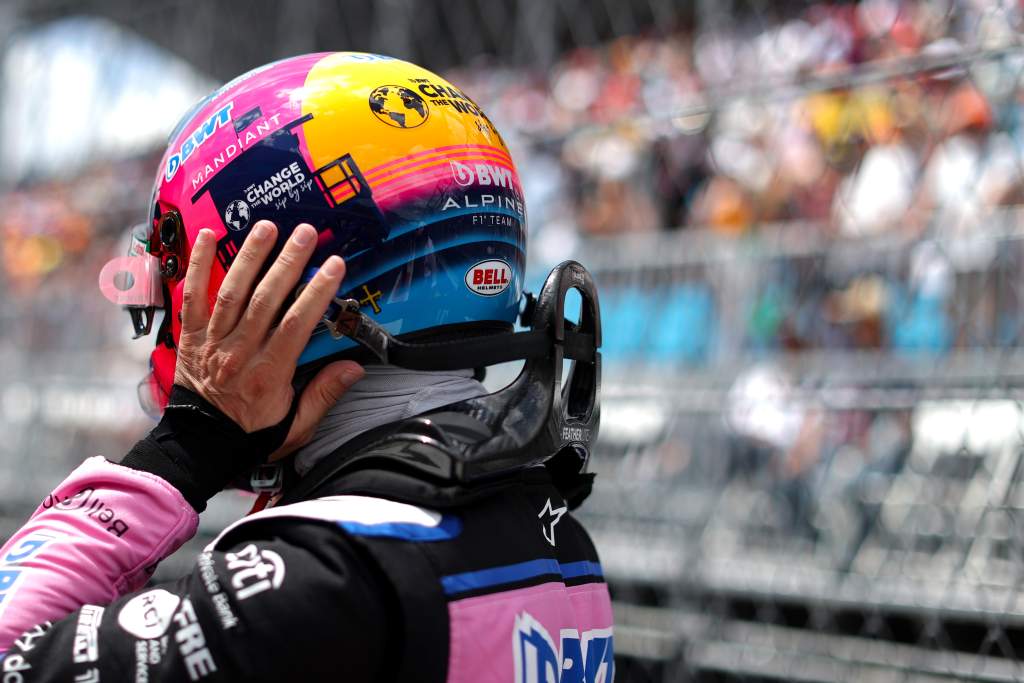 Under the new race direction team for 2022 the onus is now on teams and drivers to hand back so-called lasting advantages rather than have interference from race control.
However, Szafnauer thinks situations like Alonso's require in-race assistance, because what is considered a lasting advantage is so hard to judge.
"It would be really nice to get feedback in the race to say 'you didn't give enough back' because Fernando, once he got onto the main straight, lifted twice significantly, and I don't know if he gave all the time back or most of the time back, but a lot of the time back," said Szafnauer.
"And when he's driving the car, he's got to then figure out 'Did I give it all back, did I give some of it back, did I give enough back?'.
"But he knew that he had made a mistake. And he also knew that the mistake that he made, he made some time up, so better give it back.
"Now going into that chicane he was ahead of all those cars, he wasn't behind them. So giving the time back, you give it back to the point where now you're neutral.
"And he thought he did all that. It would have been nice to be able to have the discussion with the FIA to say, 'Look at my race trace, look where I lifted, I lifted twice, look at how much time I gave back'.
"And then understand that it's racing conditions, you've got to make a judgement to say 'yes, I've given enough time back'."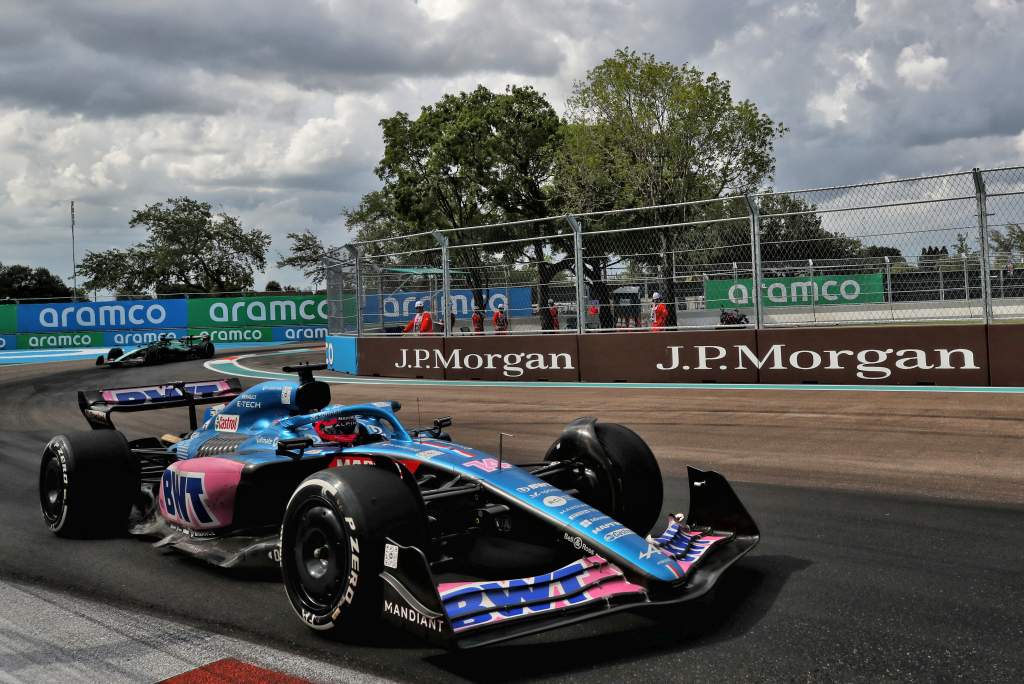 F1's available live timing information from the race suggested Alonso gave back most of the time gained except for a few tenths of a second.
His eventual classification after the original five-second penalty dropped him to ninth, just 0.237s ahead of Williams driver Alex Albon.
A more instant advantage was that Alonso's track cut dropped Mick Schumacher out of DRS range and allowed the other Alpine of Esteban Ocon to attack him, but the FIA stewards specified nothing in their official verdict so it is unclear what the actual perceived gain was.
Szafnauer suggested it would be unfair to compare the final gap to Albon specifically with the time Alonso gained a few laps earlier.
But he said Alpine did not know if that was the reason because no explanation has been given for what the stewards considered a "lasting advantage".
"The thing, is if you leave the track and gain an advantage, meaning you pass somebody that was ahead of you, then it's easy to determine, you've got to give the position back," said Szafnauer when asked by The Race about the perceived advantage.
"And that's easy to determine. You either gave the position back or you didn't.
"But in this type of situation where everybody's behind you, how can you tell? So you need that feedback.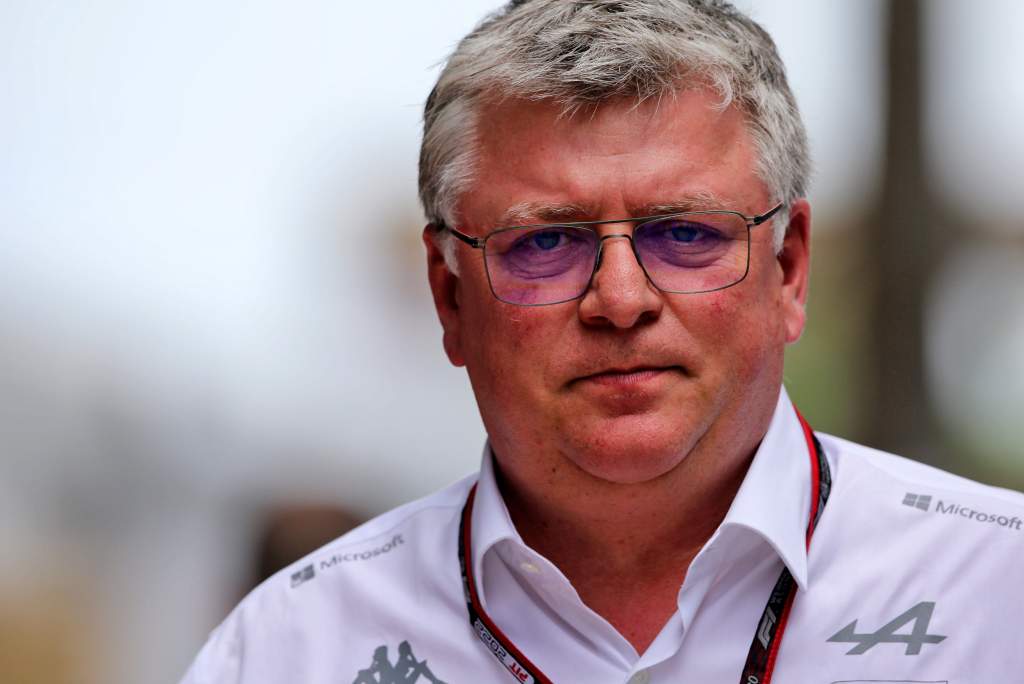 "And I think it was wholly unjust to penalise him after. Those guys were behind them, and they ended up behind him. What are you penalising him for?
"If he is marginally ahead, then make him give that little margin back. But don't give him a five-second penalty because, like you said, he was two, three, four tenths ahead total."
Rossi's statement earlier in the week also included a reference to Esteban Ocon having to miss qualifying after crashing in final practice at a corner the FIA had rejected requests mid-weekend for a Tecpro barrier to be added.
He said that "with sufficient safety measures in place" the damage would not have been so severe and hinted at another grievance in the form of Alonso getting impeded in qualifying and denied a place in the top-10 shootout.
That led Rossi to hint at wanting a "more fair" race weekend in Spain, which Szafnauer said was not about feeling targeted by the FIA but a desire for better and more consistent officiating.
"What's happened to us has happened," said Szafnauer. "We're not going to change that. So what we're there to do is make the future better and better for everybody.
"If they're more consistent, the future is better for them, too. You get criticised less, the fans are less confused. Everyone's happier, the teams are happy because there's consistency.
"I would hope they listen. I'm not gonna go talk to them to reverse what happened to us and for me to gain something that I otherwise wouldn't have.
"But what I want to gain is consistency for everybody in the future, including the FIA."