McLaren and Lando Norris are in uncharted territory. For the first time since Norris's Formula 1 debut, both driver and team are without a point after two races.
You have to go back to the final Honda year, and that disastrous beginning to 2017, for McLaren to be point-less two grands prix into the season.
There is no tremendous upside either, just a silver lining that things are not quite as bad as they seem. This is just a mild exaggeration of a reality Norris fronted up to after McLaren's particularly unfortunate Saudi Arabian Grand Prix: the car isn't that quick.
"It was a bit worse in the race than we were hoping for," Norris said of the MCL60's performance in Jeddah, irrespective of some extenuating circumstances.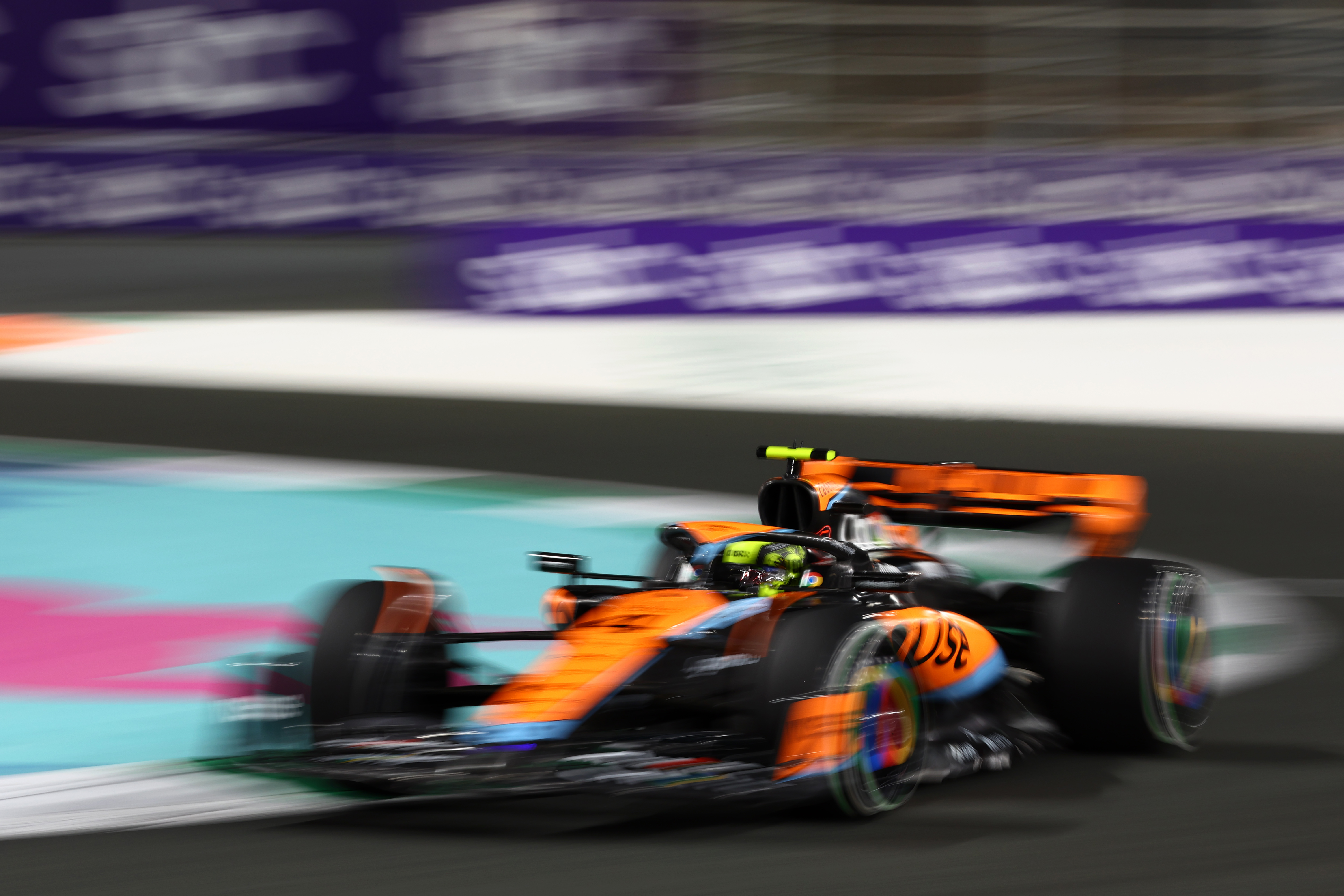 "We can't follow very well, we struggled in the dirty air too much.
"Nothing new, I would say. Just confirmation of what we know we have, what we struggle with."
Norris is actually last in the championship after being classified 17th in both races so far. Team-mate Oscar Piastri is second-last going into his first home F1 race this weekend. McLaren is joint-bottom of the constructors' championship, one of only two teams (the other being AlphaTauri) yet to score points.
McLaren's season would not look wildly different had the first two races been more straightforward but it certainly would not look as disastrous.
Norris could have scored points in Bahrain. Piastri could have in Saudi Arabia. But reliability problems scuppered both cars in the season opener and then both were hamstrung on the first lap in Jeddah, by the same incident.
Piastri suffered front wing damage in mild contact with Pierre Gasly exiting Turn 2 and Norris hit the debris. Both needed new front wings, both rejoined at the back, both ended up on hidings to nothing.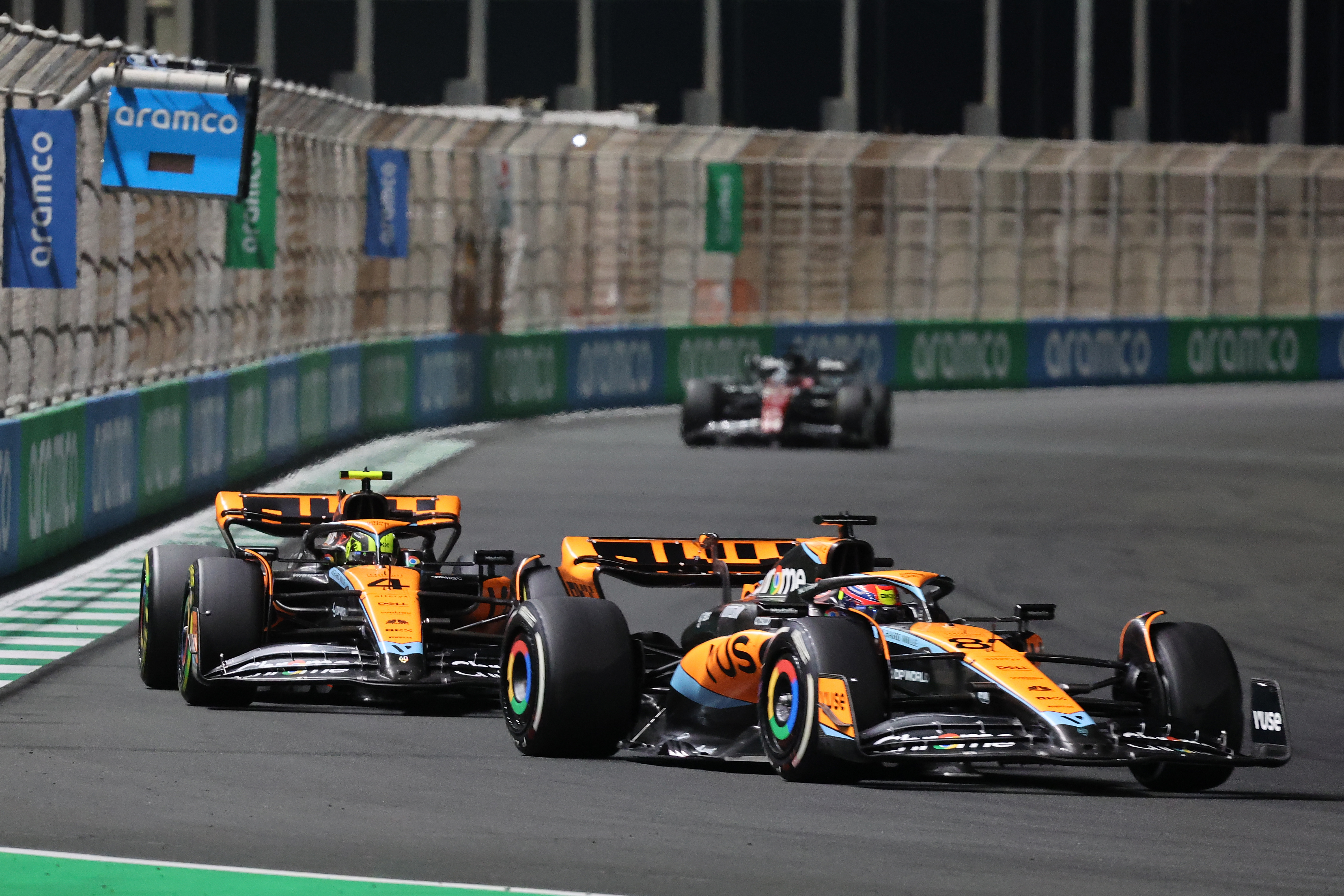 Neither driver could do anything from there. Piastri was forced into a one-stop and a 49-lap stint on hards, but Norris did have a mid-race pitstop – he just lacked the pace to make up meaningful ground even after a safety car.
A simple assessment is this: the McLaren might be just fast enough to hold position, but it can do little else. Had Piastri been able to run inside the top 10, had Norris not blundered in qualifying and started up there too, racing for points was possible. But recovering to points simply isn't in this car.
And Norris reckons that performance deficit combined with an ultra-tight midfield is currently hurting McLaren a lot.
"I don't think it's too different to last year in a way," Norris reckons, referencing the fact McLaren actually started 2022 slowly as well, although at least scored points in race two last season.
"It's [actually] a little bit better than last year, just the field is tighter and we had more issues: more reliability problems in race one, my mistake [in qualifying] and, from Oscar's side, the incident with Gasly cost us.
"It's not as bad as what it looks I would say for sure.
"We're not quick, that's the honest answer, it's just closer than ever so it makes it more punishing when things aren't going our way."
If McLaren maximises everything, lower points positions are achievable. But it needs to stop letting itself be punished by the competitive reality of the midfield. If it keeps misfiring – whether through misfortune or poor reliability or driver error – it will keep missing out on points.
McLaren team boss Andrea Stella observed some basic positives in Jeddah. There were no unreliability repeats – Norris had an engine problem in Bahrain, Piastri an electrical issue in the steering harness – and Piastri gave the team its first Q3 appearance of 2023.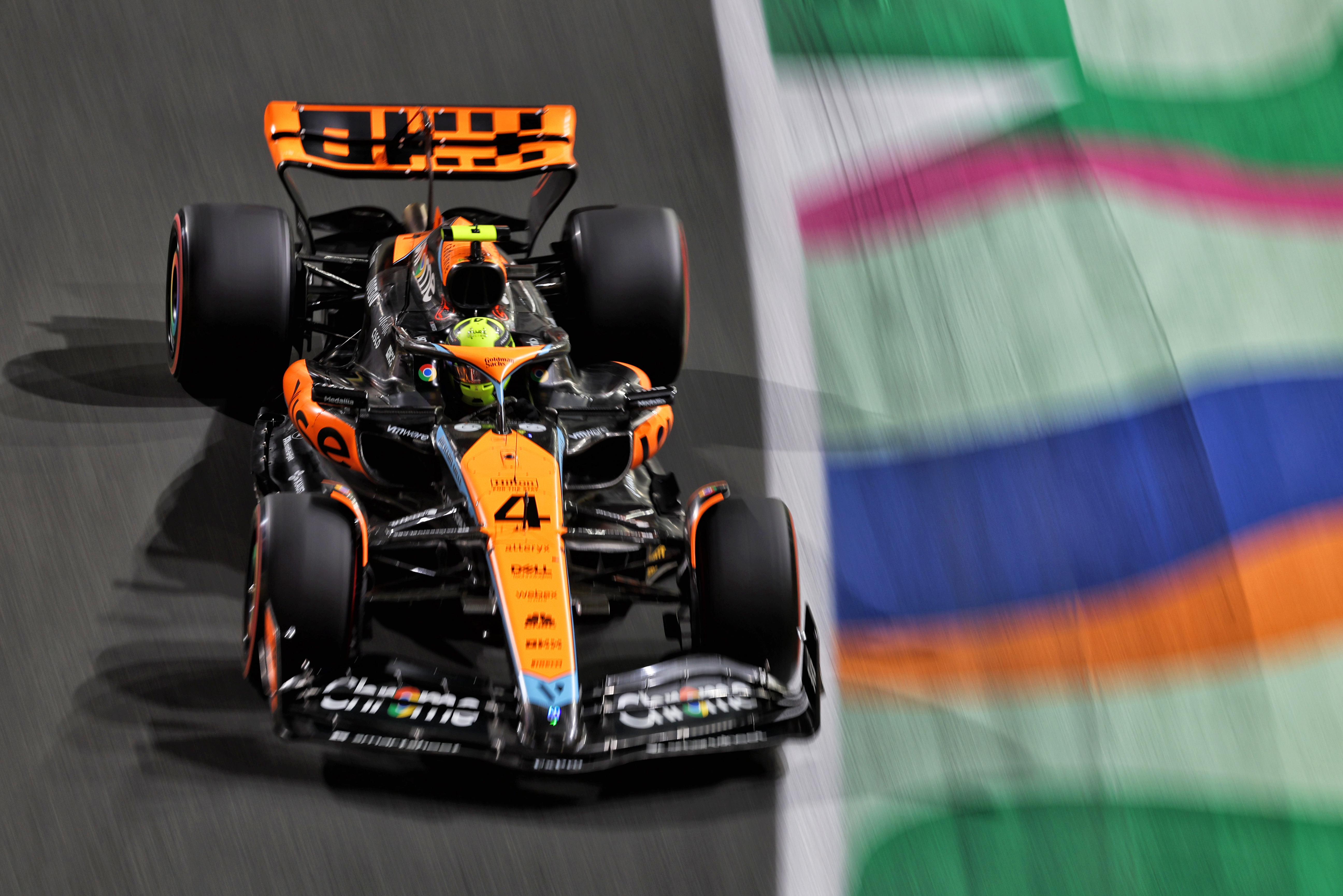 But he was also aware that Norris simply did not have the car performance required to make progress in the race and that whatever opportunity exists in the midfield to score points, which remains a realistic goal, can only be capitalised on if McLaren improves.
This weekend's Australian Grand Prix may come too soon for that, ahead of a big upgrade in Azerbaijan that McLaren is counting on to start turning its season around. But there is a little bit of low-hanging fruit.
The immediate situation is still a bit bleak, even if it's not as bad as the bare statistics suggest. That's why Stella's message is unchanged: "We need to work hard, improve the car, and go back racing where we should belong."
And that will remain the case whether McLaren repeats its 2022 trick of a double points finish in Melbourne or not.