The AlphaTauri Formula 1 team is under increasing pressure to perform, and soon.
Team principal Franz Tost said earlier this month that he 'doesn't trust' his engineers' claims of progress anymore, and Red Bull motorsport advisor Helmut Marko – who never minces his words when it comes to saying it how it is – has made a few comments about the team's performance and value lately too.
With that in mind, AlphaTauri has arrived at the Australian Grand Prix with a new underfloor specification.
As normal, all we can see is the upper surfaces and the leading edge detail, but I believe the undersurface will be modified even more significantly than these small-ish details that we can pick out. The inset image shows the previous version.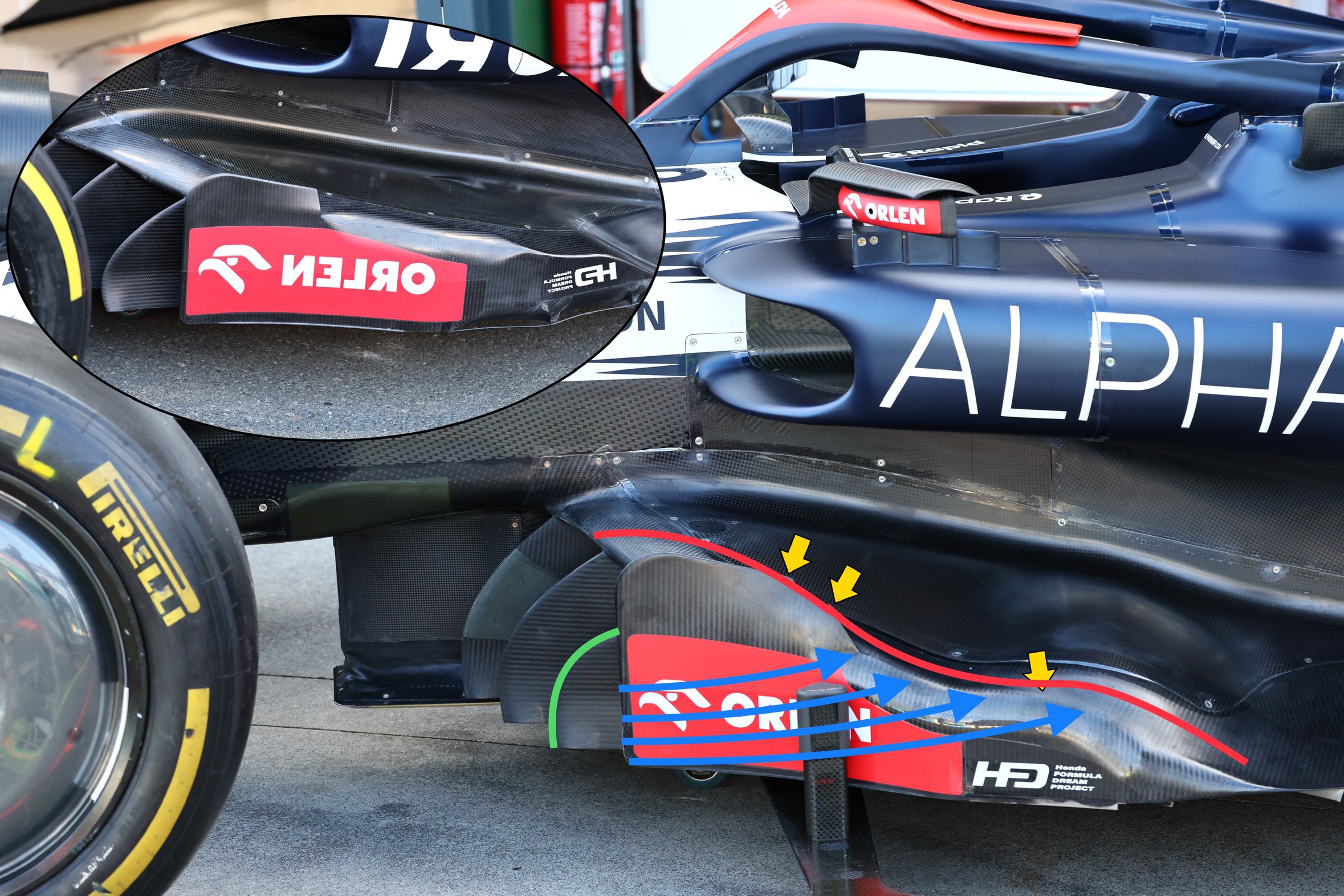 The green highlight line shows the change on the most outward splitter. The yellow arrows show changes to the trailing edge detail of what we could now call the bargeboard.
The red highlight is to show the change in shape of the top surface of that section of the underfloor. To me, it looks like this large radius on the top corner (indicated by the blue arrows) that now goes further rearward shows AlphaTauri is trying to change the amount of flow that goes over that surface and down through into the 'coke bottle' area where the bodywork narrows at the rear.
This should reduce the amount of airflow that is sucked into the underfloor area through the sides further rearward, improving the underfloor performance.