Carlos Sainz's run of costly errors continued on day one of Formula 1's Miami debut, with his Ferrari ending practice two in the wall again.
While team-mate Charles Leclerc has carried Ferrari's much improved form into two grand prix wins and a 27-point early championship lead, Sainz has gone from being just slightly off Leclerc's pace but still on the podium in the first two races to seemingly being stuck in a spiral of crashes.
Though bad luck with red flag timing left him only ninth on the Melbourne grid, it was his own error that dumped him into the gravel on only lap two of the race.
That was followed by a qualifying crash at Imola and then being taken out by Daniel Ricciardo at the first corner, then in Miami a practice one spin that resulted in a puncture and the spin into the wall in practice two.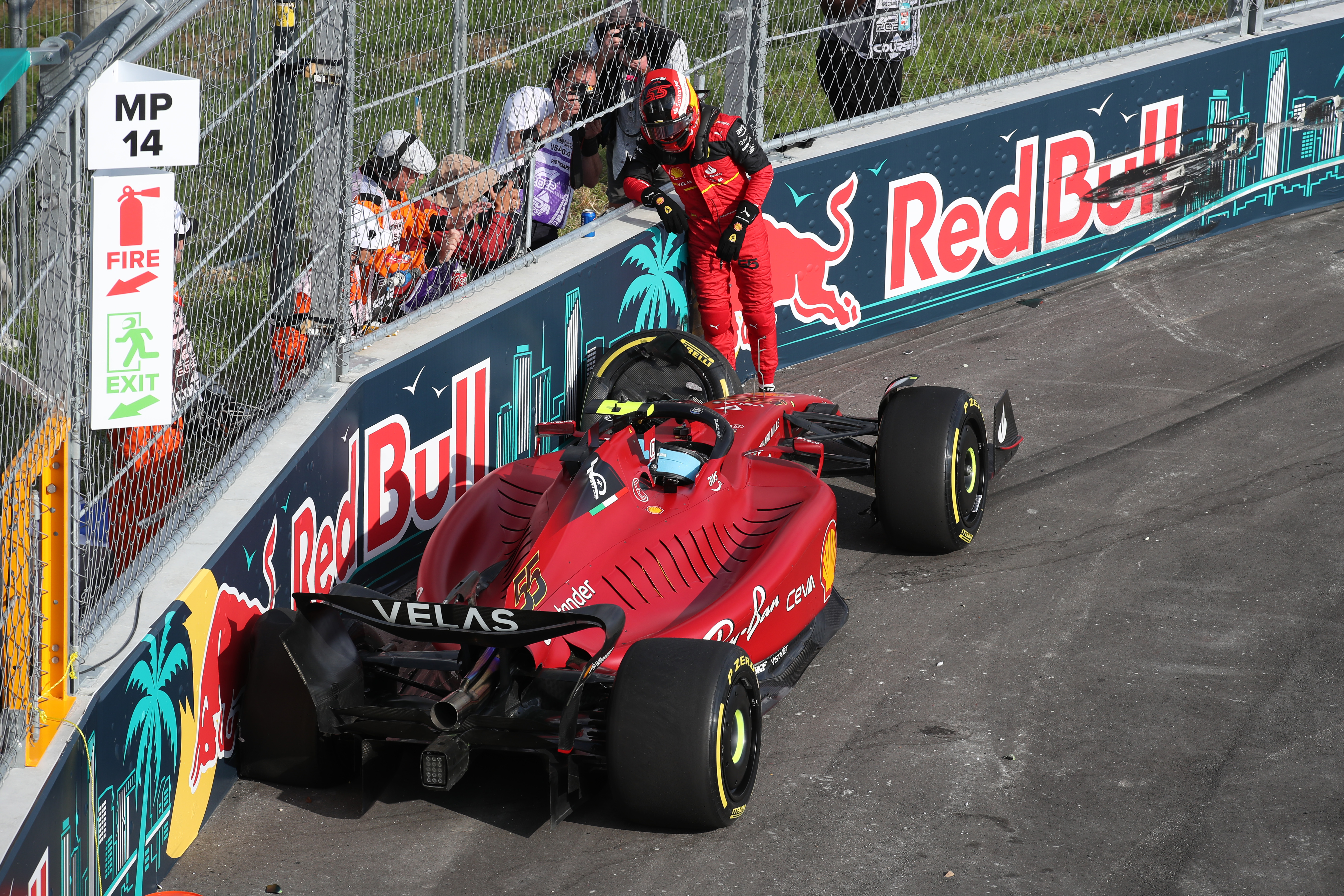 In the middle of that string of disasters, Sainz has secured a new Ferrari contract through to the end of 2024. His future at the team is therefore not in any short-term doubt, but his stature within it will not be helped by this run of incidents given what Leclerc is currently achieving.
After his Friday shunt, though, Sainz's tone had a determined optimism that contrasted rather with the state of his crashed Ferrari.
An intelligent, methodical driver, he pointed to a similar string of accidents in 2021 and how he overcame that.
"I'm the first one that is not happy with the last two crashes and I'm the first one that is analysing it and trying to take conclusions from it," he said.
"I remember going through a very similar scenario last year when I crashed a couple of times, and right after then came my best run of races in Formula 1.
"So I know how to come out of it."
Sainz was referring to a run of three big crashes in four events in summer 2021.
The timing of those shunts was generally less costly, though. Despite the practice accidents at Zandvoort and Monza, he qualified in the top six at both races even in last year's less competitive Ferrari and finished in the top seven.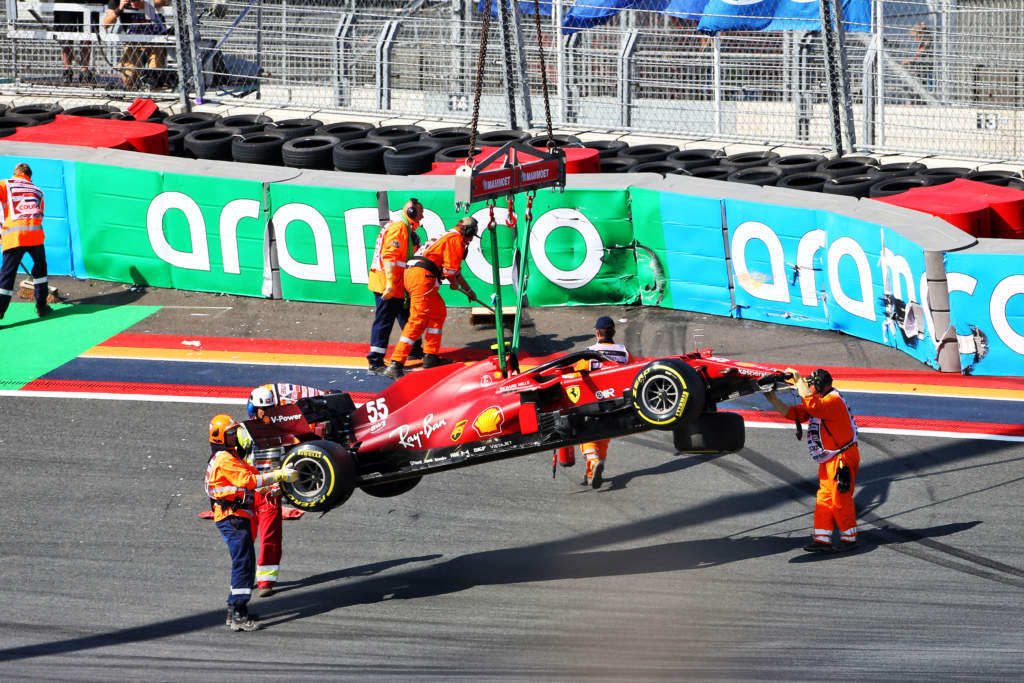 Crashing in Hungarian GP qualifying was the worst moment, yet he was able to turn 15th on the grid to an eventual third in the crazy race – though he didn't get to stand on the podium as he was only elevated to it after Sebastian Vettel's exclusion.
Sainz is right that he can draw a useful parallel with those mistakes and his current form, though.
The 2021 crashes came when he was putting particular emphasis on matching Leclerc's single-lap pace and kept being caught out by the Ferrari's rear being "a bit loose on the mid-corner", which tended to be the root of the errors.
A strong Russian GP, where he qualified on the front row, led and took third, was the turning point, and it came after a very deliberate change to his approach and thought process through practice and qualifying.
"I'm not still 100% at home with the car, and I don't want to bring back the crashes, but I've never crashed in my career," said Sainz last September after the Sochi podium.
"I'm a driver that never puts it in the wall, but for some reason, there have been a few crashes that show that I still don't fully 100% understand the car.
"This weekend, I also made a conscious effort to take it step by step, through free practice, into quali, and be fast really when I need to be fast instead of being fast straight away in FP1.
"And it has worked well, it has given me good confidence, and I've been quick all weekend and I've been feeling at home."
His remarks about the 2022 Ferrari now feel very similar to what he says he was experiencing with the 2021 car last summer.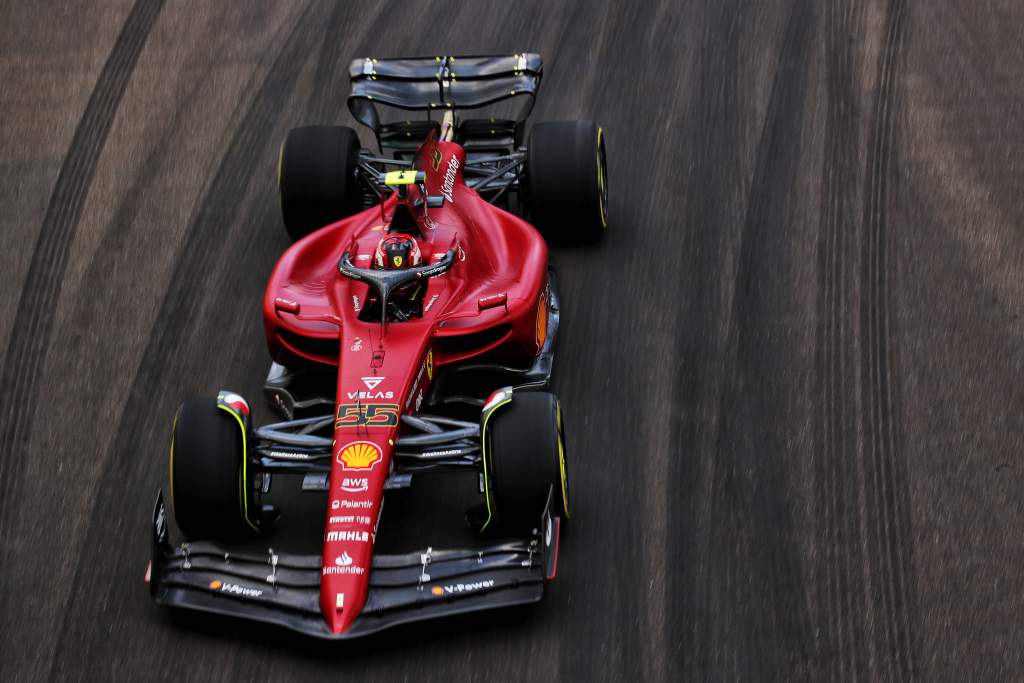 "I think I'm still learning a lot with this car," said Sainz on Friday evening in Miami.
"This car is still surprising me. There are still things that are, let's say, still a bit out of my control that are surprising me and once I get on top of them and learn them, I think – as you saw today – I can be quick on any given lap."
Where Sainz's 2021 turnaround comparison might fall down, though, is that things are happening somewhat in reverse of last year.
Through the Melbourne and Imola weekends, he was looking strong and controlled in practice rather than pushing too hard too soon as he felt he was last summer – then things went awry when it really mattered.
It's only in Miami where he's been wayward from the outset. Perhaps that's a perversely good omen. Perhaps this weekend he's got the problems out of the way early. Perhaps that's why he could still sound so calmly upbeat – if apologetic – on Friday night.
"The pace is still there, I'm pretty fast out there," said Sainz, who was vying with Leclerc for the top spot when he crashed in practice two.
"Just obviously disappointed because it's not the way you want to start a weekend, giving the mechanics extra work.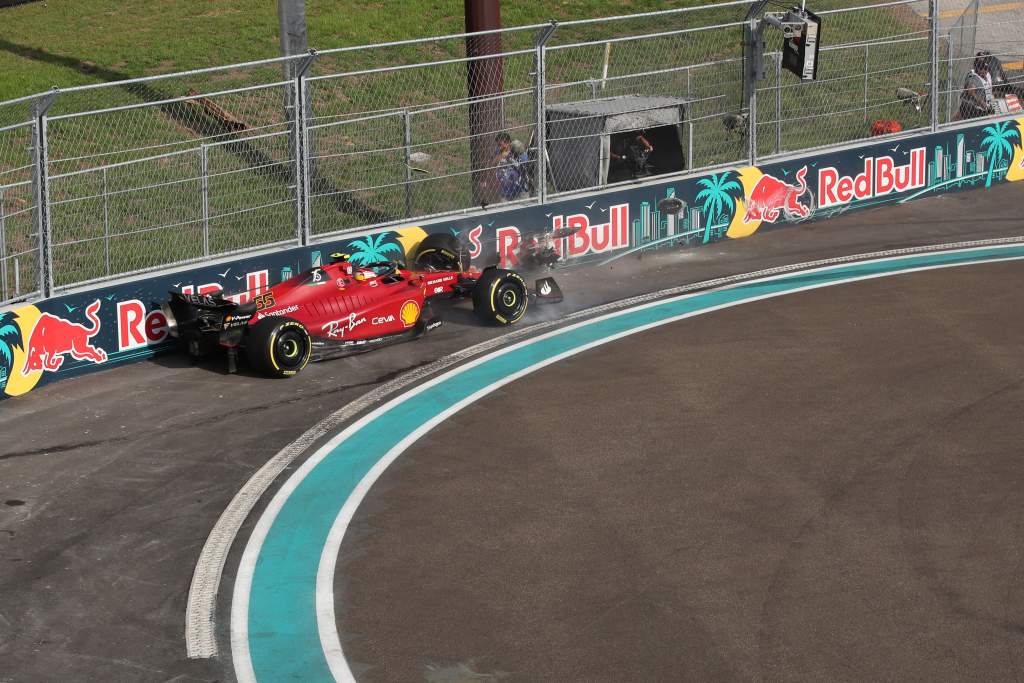 "I probably hit the barrier in the worst possible place, no Tecpro there, straight into a concrete wall, which even at the speed I was going felt quite harsh.
"So the car has damage, I've given everyone a bit of a rough Friday night, which is not ideal, but the pace is there and the car seems to be working well here so we'll take the positives."