Logan Sargeant's path to a Formula 1 superlicence and a 2023 race seat was tricky. Now he has both, things do not get any easier.
"It is a very short amount of time," the Williams driver said at the post-season Abu Dhabi test, of the countdown to his F1 debut.
"But that's why days like today need to be used effectively. I believe we did that, which is obviously a massive positive."
To progress along a steep F1 learning curve, Sargeant's F1 preparation has already changed.
He is no longer dovetailing his F2 season with all he needed to do to achieve a bigger goal, so "rather than getting pulled in two different directions, trying to focus on F2 and F1, I can just solely put the efforts into Formula 1 and make sure I'm at my best for when I get in this car".
Sargeant's situation created another challenge over the last two months that, in a way, held him back from really starting to get ready for F1.
He emerged as an unlikely F1 candidate during his rookie Formula 2 campaign and was effectively announced as Alex Albon's 2023 team-mate in October, during the United States Grand Prix weekend, with the condition that he needed to earn an F1 superlicence.
That was not without its challenges this year as Sargeant needed a strong result in F2, which he eventually earned by finishing fourth in the championship.
The odds were in his favour by the time Williams picked him but there were still hurdles, which is why Williams threw Sargeant into four Friday practice sessions – partly to aid his preparation for F1, partly to get some potentially vital bonus superlicence qualification points.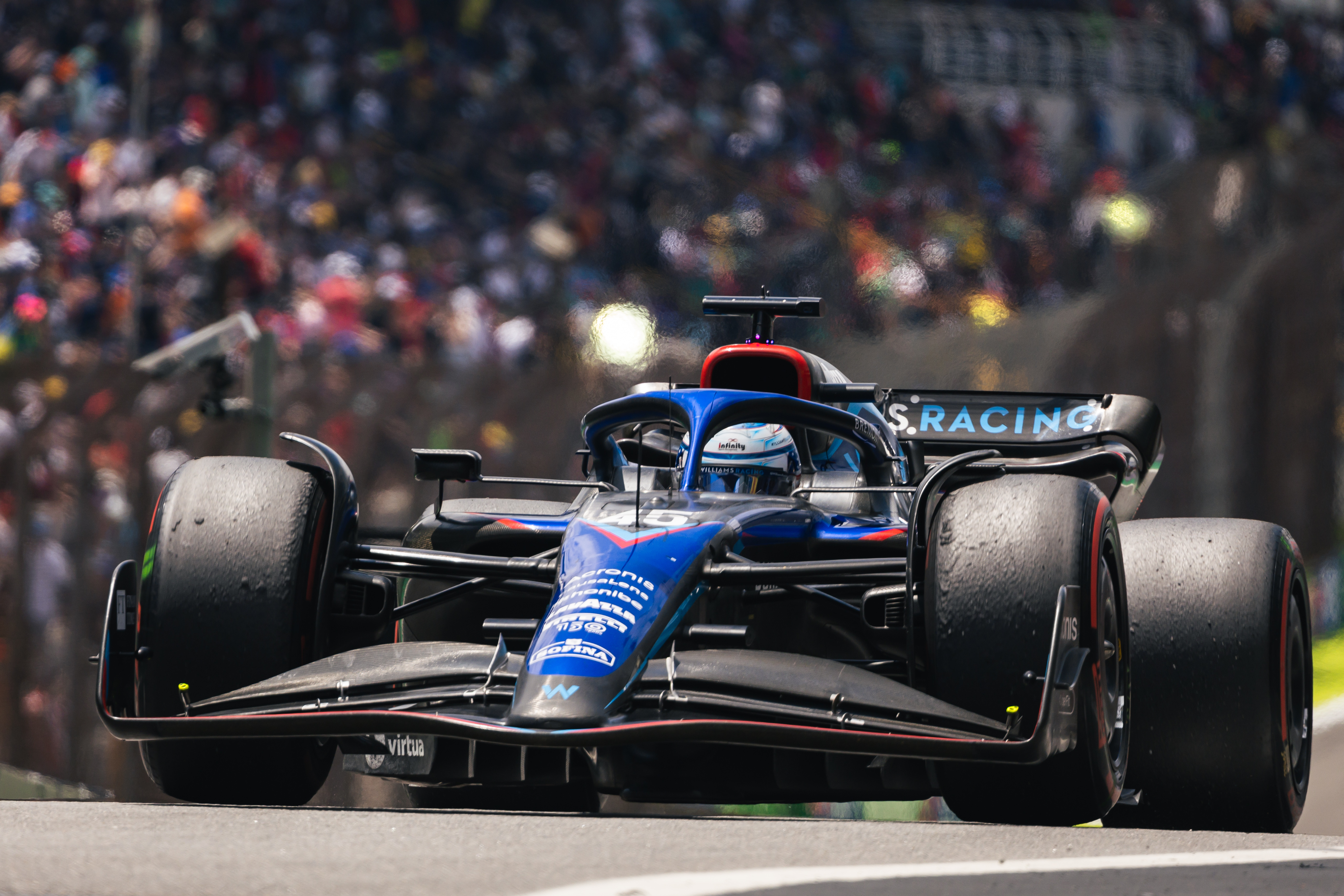 Now Sargeant's in the clear for 2023, those FP1 outings can be viewed as a handy bit of training. But to him it was nothing more than a "taste".
"I don't think they fully allowed me to get comfortable in the car because I never really completely pushed," he said.
"I needed to get those extra superlicence points just in case.
"Obviously, it gave me a taste of speed, the brakes, the downforce. But [the post-season test] was the first chance I really started to use all of it."
In short, Sargeant was on a mileage-gathering exercise in his FP1 outings. He wasn't supposed to be taking risks and while he would have been ticking off some programme work for the team by doing a full hour in place of the race driver, the task was not to try to fast-track Sargeant's learning or even to prioritise exactly what he needs as an F1 rookie.
So, when the time came to be unleashed in the FW44 for a full day after the season ended, and his superlicence was in the bag, Sargeant found things very different.
Exploring the limits of the car was a different task to what he has previously experienced, and unsurprisingly one of the takeaways was how tricky it is to nail a qualifying run when the fuel comes out, the tyres only have one good lap in them, and "you don't know what the car's gonna do".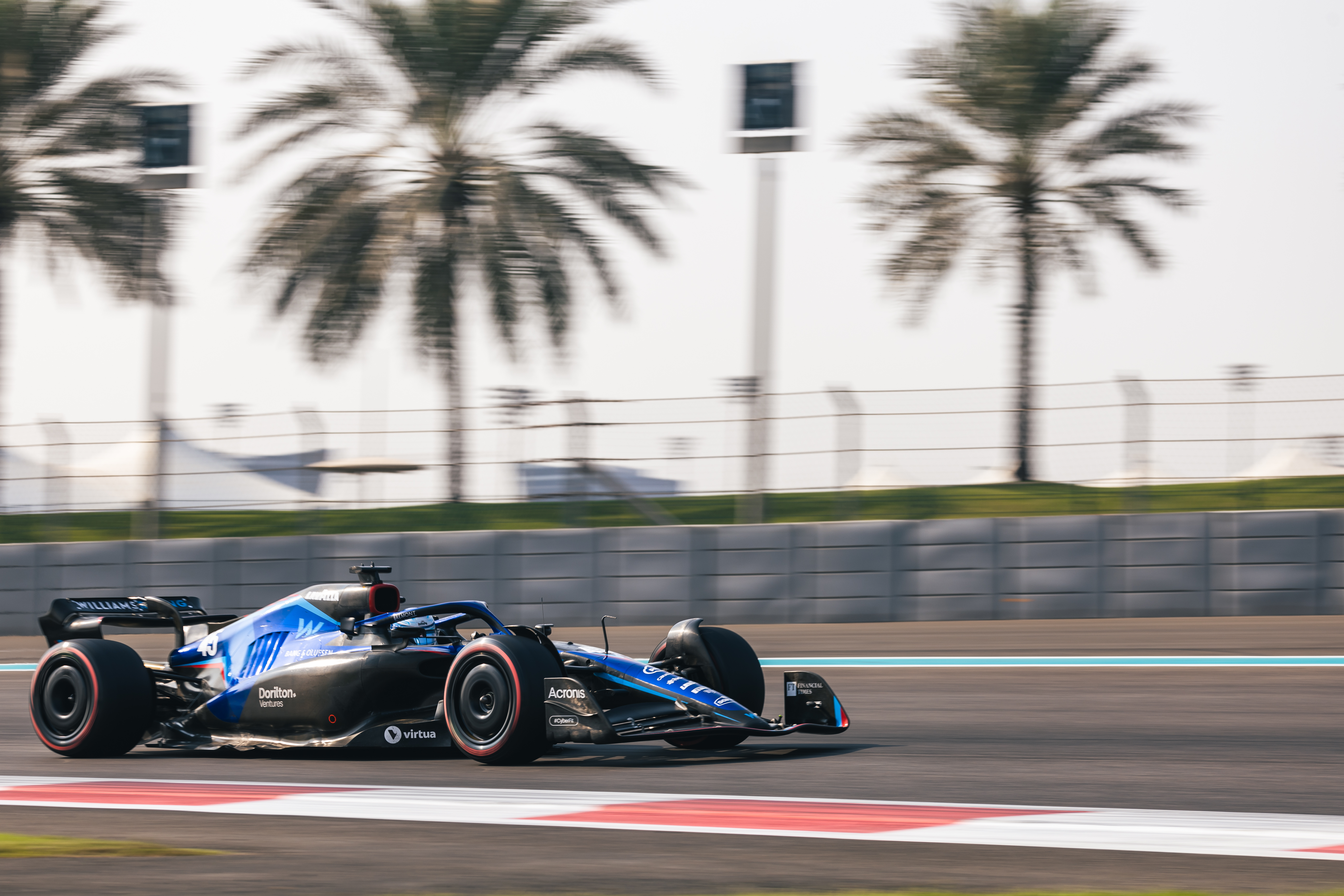 Getting to grips with balance and having the confidence to push close to the maximum is something he admitted is a "challenge to get right" and something he was nowhere near doing in his previous runs.
"The most important goal was to one get comfortable in the car and really push the limit because in the FP1s, it's touch and go," he said.
"You need to get your 100km [to get a superlicence point] and you don't have much time. Whereas [now] I can really find the limit and get comfortable with it.
"Also, it's just really learning how I can change the car balance to my suiting just through the steering wheel. And that's obviously a work in progress, it will be for a while.
"But it was a good start of understanding what those tools do."
That's a reference to the myriad tools that drivers have to impact the car's set-up while on-track, primarily through differential and brake settings.
Linked to that is the fact that multiple switches a lap is a common task for a driver, whether that's balance-related or tweaking engine settings, and the enhanced cognitive load is something Sargeant was exposed to more in Abu Dhabi as well.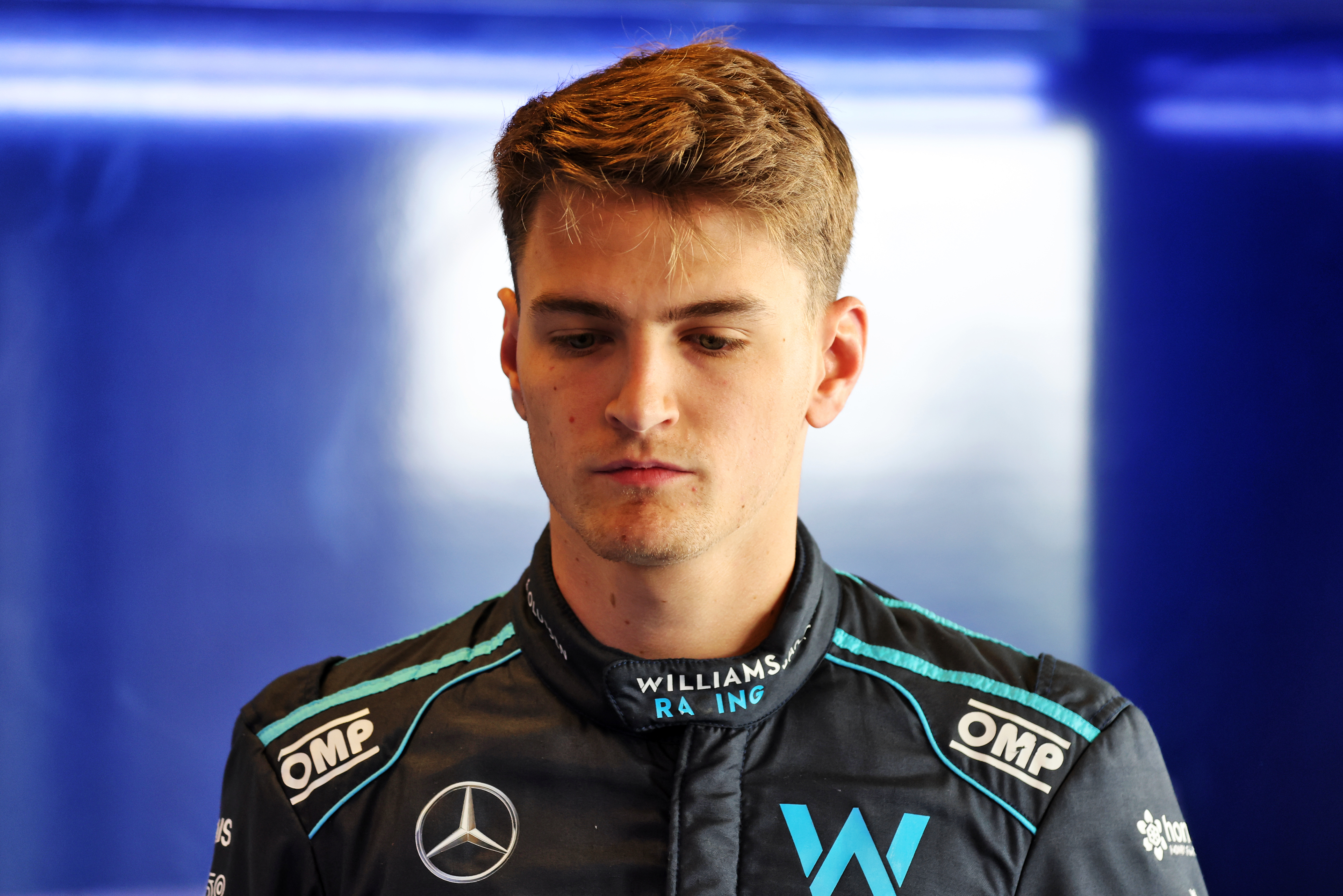 "It's definitely happening faster, there's a lot going on," he said.
"They were definitely testing me making me do a lot of switch changes just to make me think about more than one thing and try and get me used to that, which is difficult.
"But there's no better way to pick up on that than by doing it."
While Sargeant had a mix of 2021 and 2022 car running prior to the test, it was ultimately of finite value. So, the 'learning by doing' was inherently limited.
Now Williams is turning the screw. The Abu Dhabi test will be followed by some 2021 car running over the winter, a different challenge in itself as it may be facilitated by another team, Alpine, which is willing to help Williams as the two teams have fostered a closer relationship in recent times and the Williams seat that Sargeant's taken had been targeted as a destination for Alpine protege Oscar Piastri at one stage.
That may be a disruption in a sense as Sargeant would be best served pounding round in Williams machinery, learning everything he can about the Williams steering wheel, the Williams systems, the Williams way of working. But with his inexperience and F1's strict testing rules, at this stage any seat time is probably a bonus.
There are also things that he and Williams will be working on specifically as a result of the Abu Dhabi test outing. This will range from basic items like adjusting the seat fit and position to Sargeant knowing he needs a more F1-tailored fitness programme over the winter to be truly ready for the 2023 season.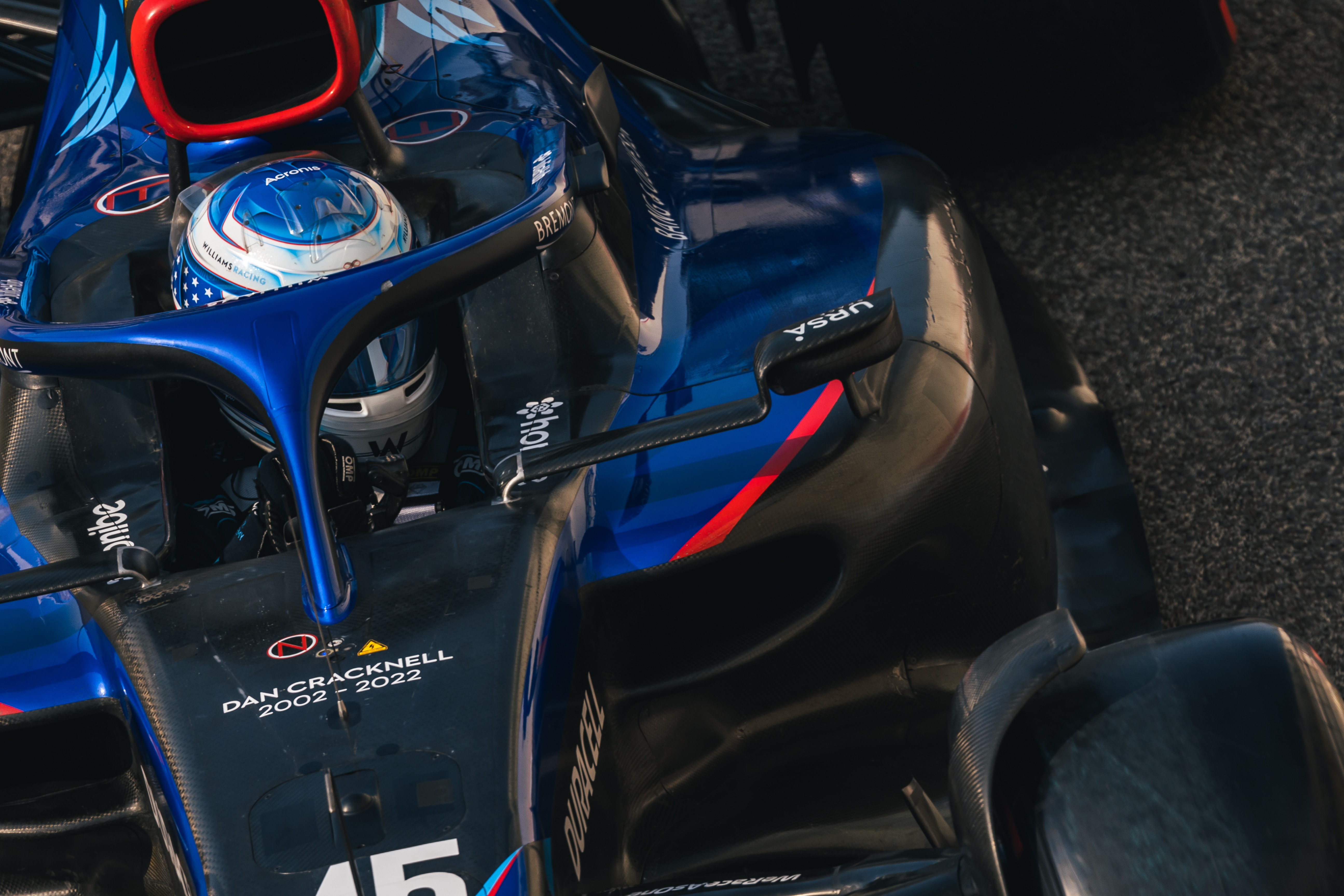 "You need to be trained quite differently," he said. "And that's something I'll take into the off-season to make sure we shift that to suit the F1 car.
"In the F2 car a lot of it has to do with upper body strength, not having the power steering. Whereas this is very much neck and cardio based."
Time is on Sargeant's side on that front, as a couple of months of solid physical work will pay off come Bahrain. Training for other demands of F1 comes with less of a guarantee of success.
While he can commit time to proper fitness preparation, and be confident he'll arrive in Bahrain ready physically, the same doesn't go for technical challenges such as being able to nail a qualifying lap or being completely on top of the various steering wheel settings while driving a lap at full speed.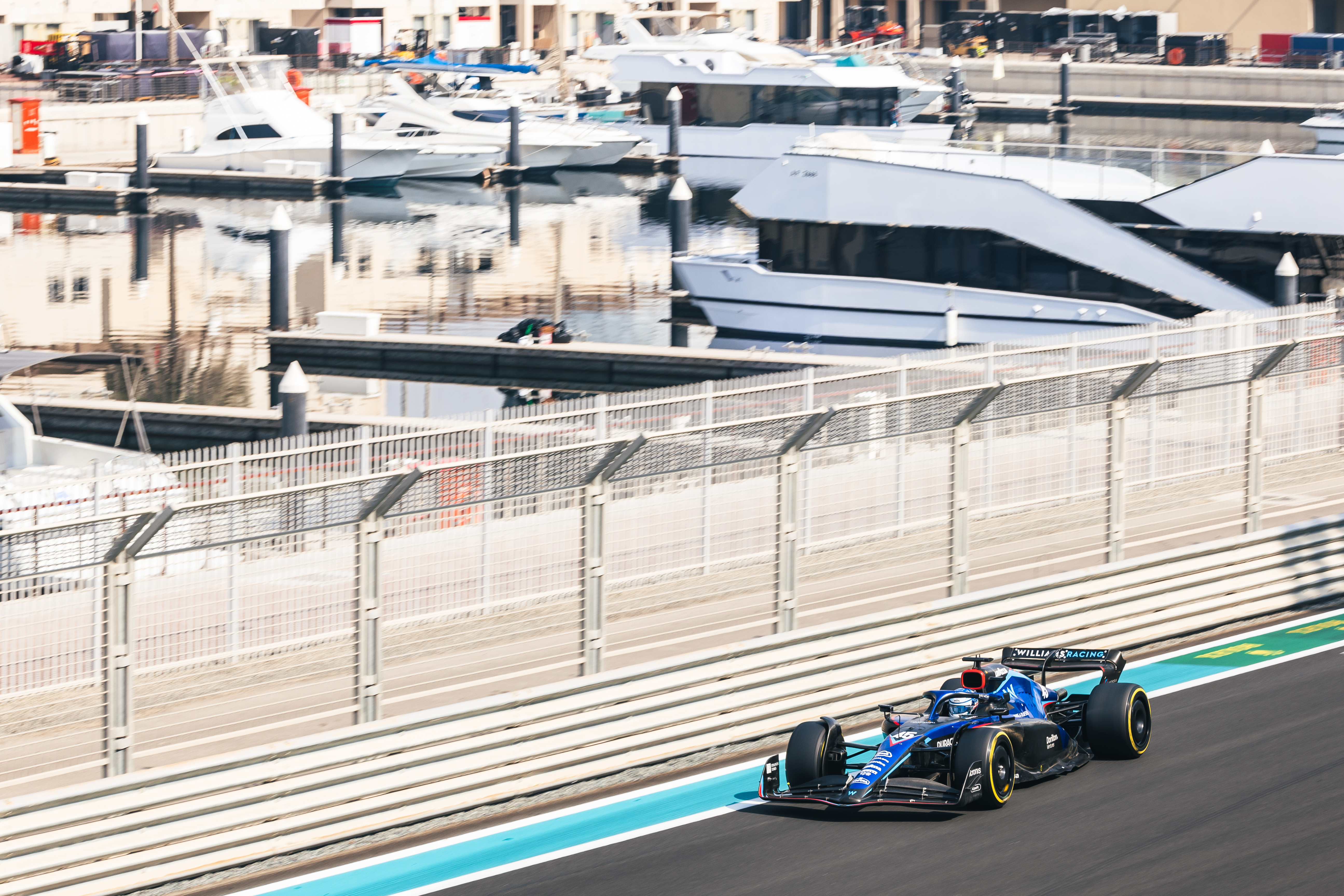 There are fewer opportunities to practice those things and the opportunities that do exist, like 2021 car running or simulator work, are not as transferable. They will help, certainly, but they cannot prepare him completely. It's the same for any F1 rookie.
That's what makes the learning curve so steep, and why Sargeant had no time to celebrate the end of a stressful few weeks and months ensuring he had his 2023 F1 race seat.
He had to get straight to work getting ready for it, something he'll be doing all the way up until the Bahrain Grand Prix in March – and then beyond it.