Max Verstappen has hinted that his current Red Bull contract could be his last in Formula 1, raising the prospect – however slight – of him walking away early at 31.
Verstappen, who this year became a double world champion as a 25-year-old, signed the longest deal on the current F1 grid at the start of this year when he committed to Red Bull until the end of the 2028 season.

That was a new five-year deal on top of the one that already ran to the end of 2023, and came after Verstappen declared in the wake of his 2021 world title that he had no reason to change teams and wanted to stay with Red Bull forever.
Speaking to select media including The Race at the end of a dominant 2022 season, Verstappen said that the deal to 2028 was down to "loyalty, being happy with where I am, and being happy with the people I'm working with, and really believing in that we can be competitive for so many years".
However, he has also admitted that he may not sign another deal beyond that, with Red Bull or any other team.
Verstappen will be 31 when his current deal expires and he does not know if he wants to keep racing in F1 beyond that, especially as the calendar – which F1 wants to set at 24 races long-term – continues to expand.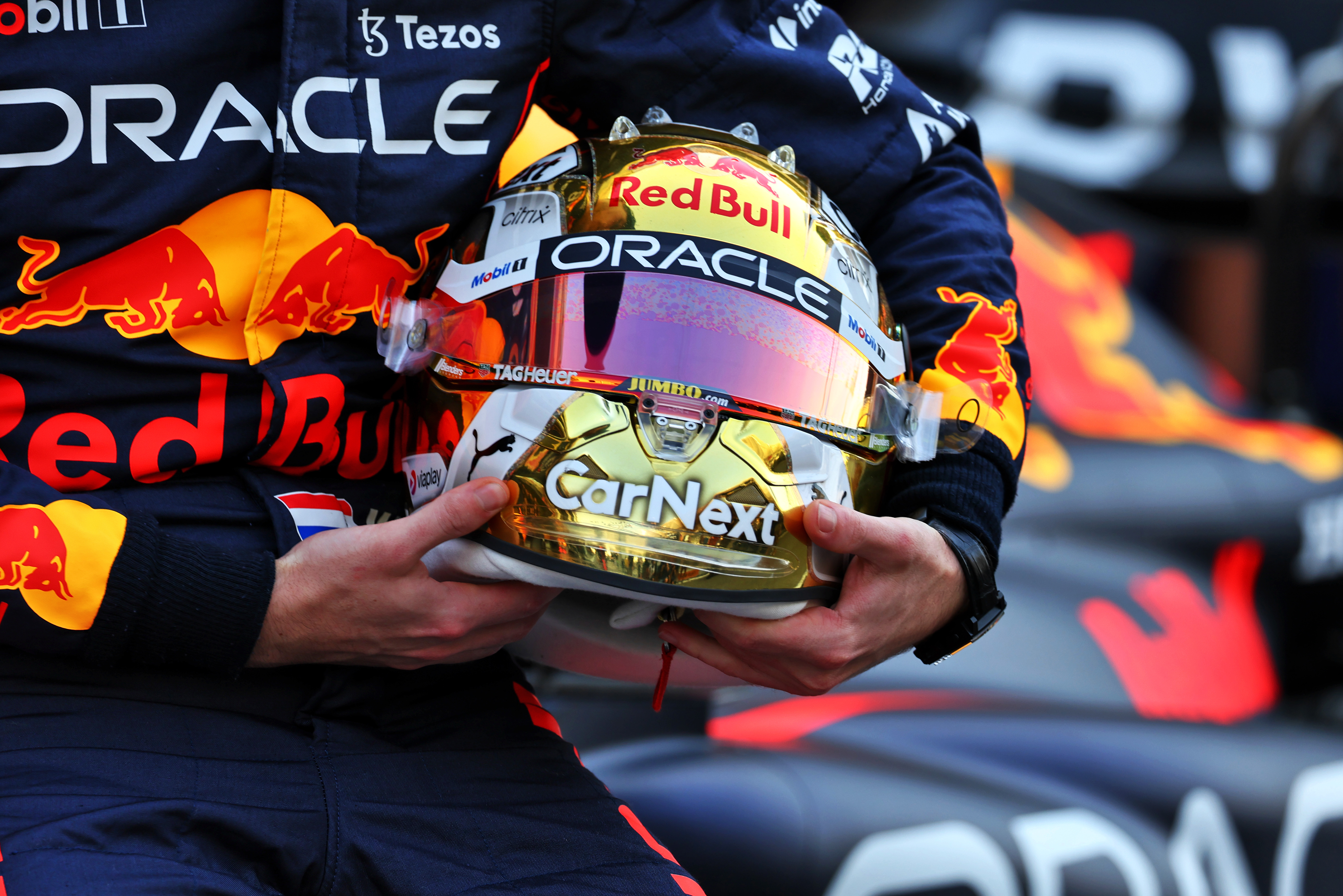 In the short term, Verstappen is not daunted by that demand. Longer-term, though, Verstappen is known to view the idea of "too many races and being away too much" as something that will eventually be a turn-off.
He even said after winning this year's finale: "If you're not prepared, then it's better to stop already.
"We're all racers and we love racing. Of course, it's nice to have a season like I had last year [fighting intensely with Lewis Hamilton] but it's also nice to have a season like I have this year.
"It would be very tough if you have every single year, the year I had last year.
"But that also doesn't really happen in Formula 1 so it should be OK."
The indication was that for now, he's happy to make the necessary commitment. But he is also aware that one day he will balance things up and decide it's not worthwhile – and he at least entertains the idea of doing that earlier than many might expect.
"Also, I want to do other kinds of things, and race other disciplines," he said on the Thursday in Abu Dhabi.
"F1 is a lot of fun. I'm having, of course, a lot of success. And I know my contract is of course until 2028.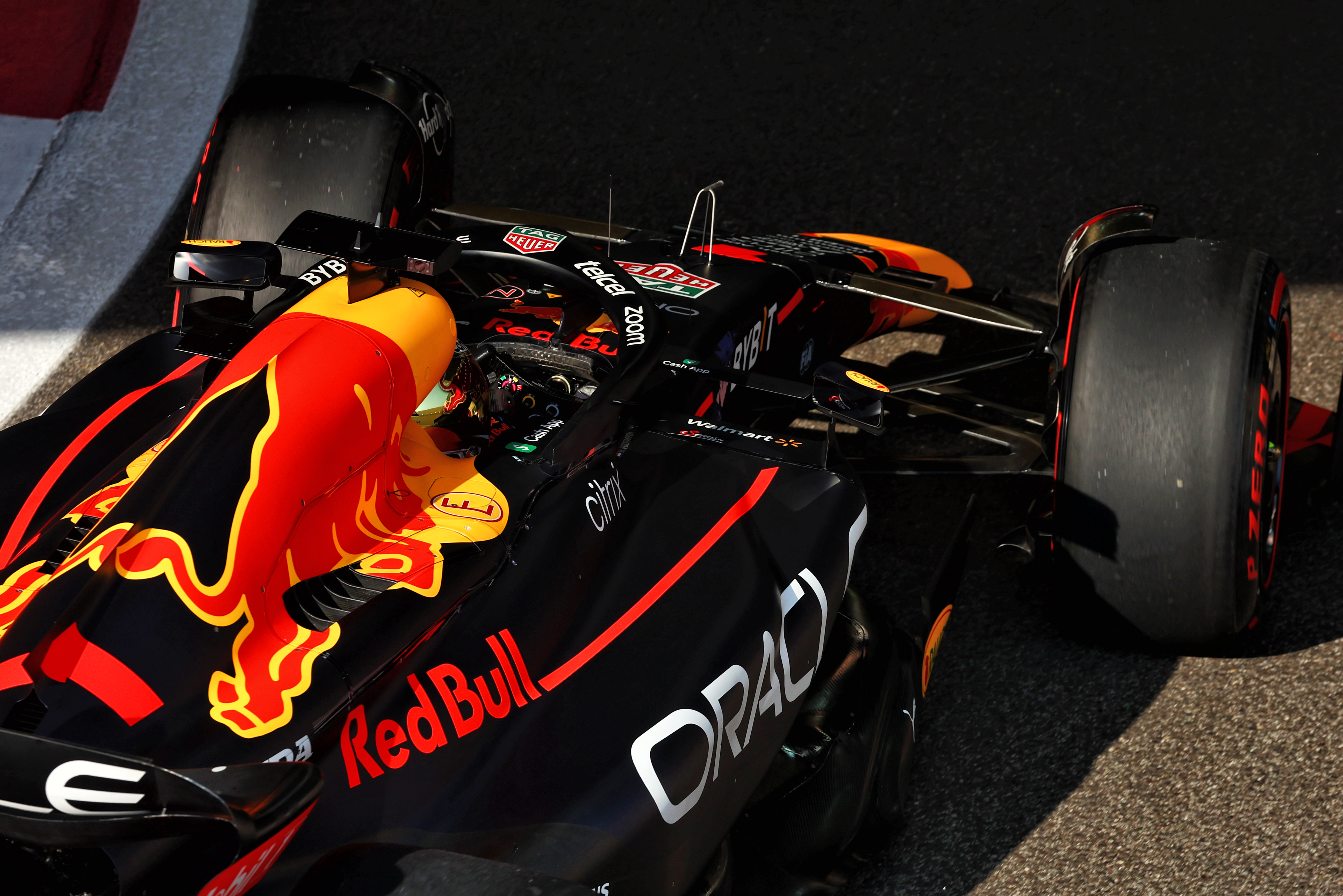 "I'll be 31 at that time. I'm probably still going to be competitive for a few more years. But in those years, I also probably want to experience other things and just have a bit more fun, with less of a schedule."
Verstappen is keen to move into endurance racing when his F1 career ends.
He has previously mooted the prospect of contesting the Le Mans 24 Hours with his father Jos and entertained the prospect of teaming up with two-time F1 world champion Fernando Alonso one day.
Verstappen has been a regular competitor in endurance events in sim racing and sportscar racing is at the beginning of a major revival at world championship level as the Le Mans Hypercar regulations have stoked massive interest from various manufacturers including Porsche, Ferrari and BMW.
Verstappen says that it is "mainly endurance" he wants to pursue after F1 and that will need to be with a "competitive car" in which he can fight for wins.
"That's why I don't really want to rush the whole project, because there are so many changes at the moment happening in endurance," he said.
"It is good to see what is now happening and how it's going to progress and then make your mind up."
Although Verstappen wants to make sure he is still in his prime when he moves into that arena in the real world, he is right that there is less time pressure to enter that discipline.
The different demands of high-level endurance racing mean that age is less of a barrier than in F1, where drivers tend to peak slightly younger.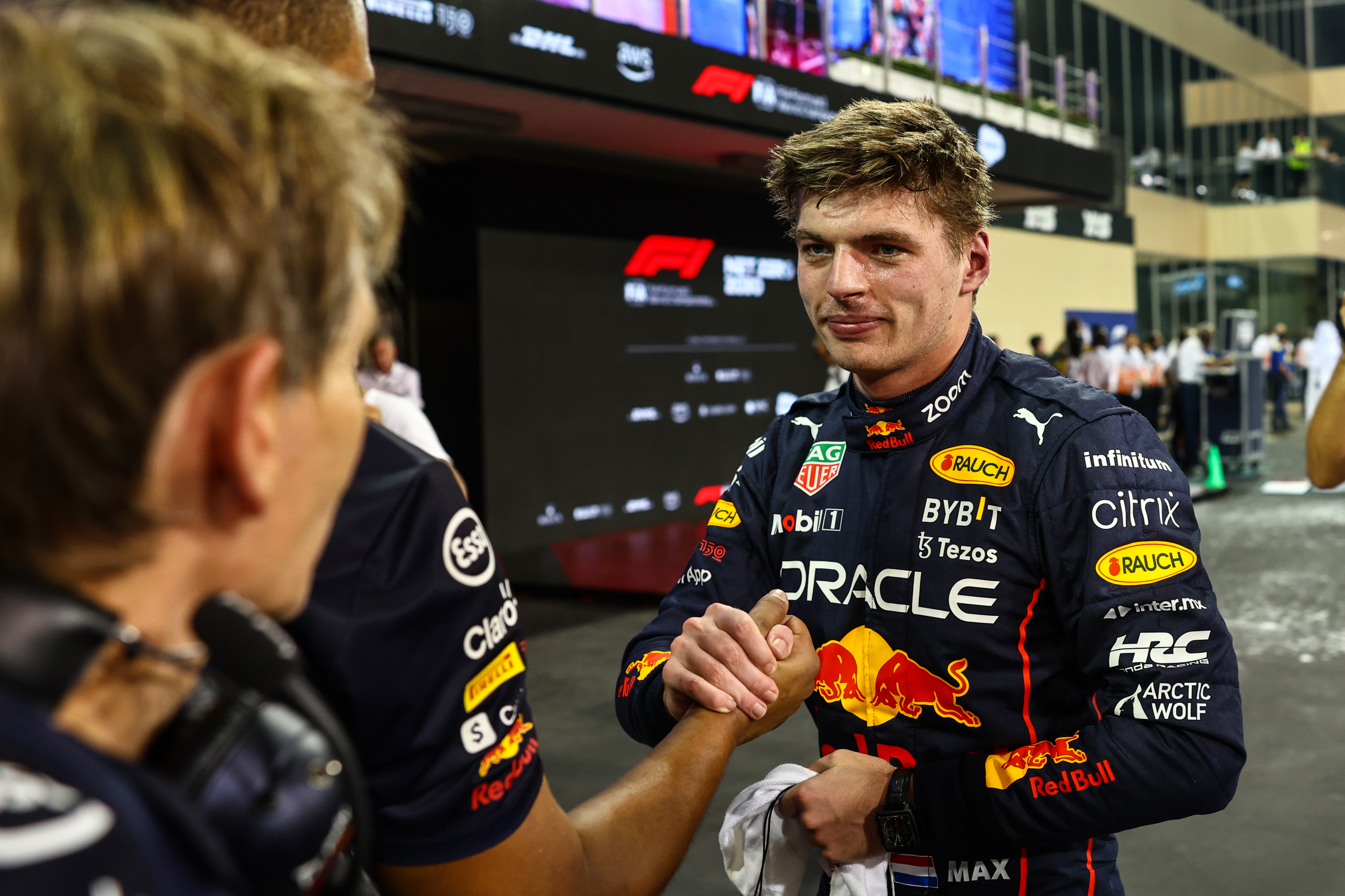 That means that Verstappen could make the switch even later if he did decide to extend his F1 career beyond his current deal. And it's easy to see why he might.
A key factor will be how competitive he and Red Bull still are in 2028 – assuming he does not leave the team before then, of course – and what his personal circumstances are given he believes he will need to decide whether he prioritises his career or his family.
Verstappen is already one of the most successful drivers in history as one of only 17 to have won more than one world championship, and with 35 victories is already sixth on the all-time wins list.
The current Red Bull contract gives Verstappen the chance to win at least six more championships and dozens of races, and though there is no guarantee of further success it means he has a chance of becoming F1's most decorated driver in history.
Verstappen has never seemed particularly motivated by statistical success and even said after winning his first world championship that he had achieved his career goal so anything more would be a "bonus".
But if he is still capable of running at the front and his team is giving him the machinery to do that, Verstappen's competitive instincts might not allow him to just walk away when there are more races to win and more titles to fight for.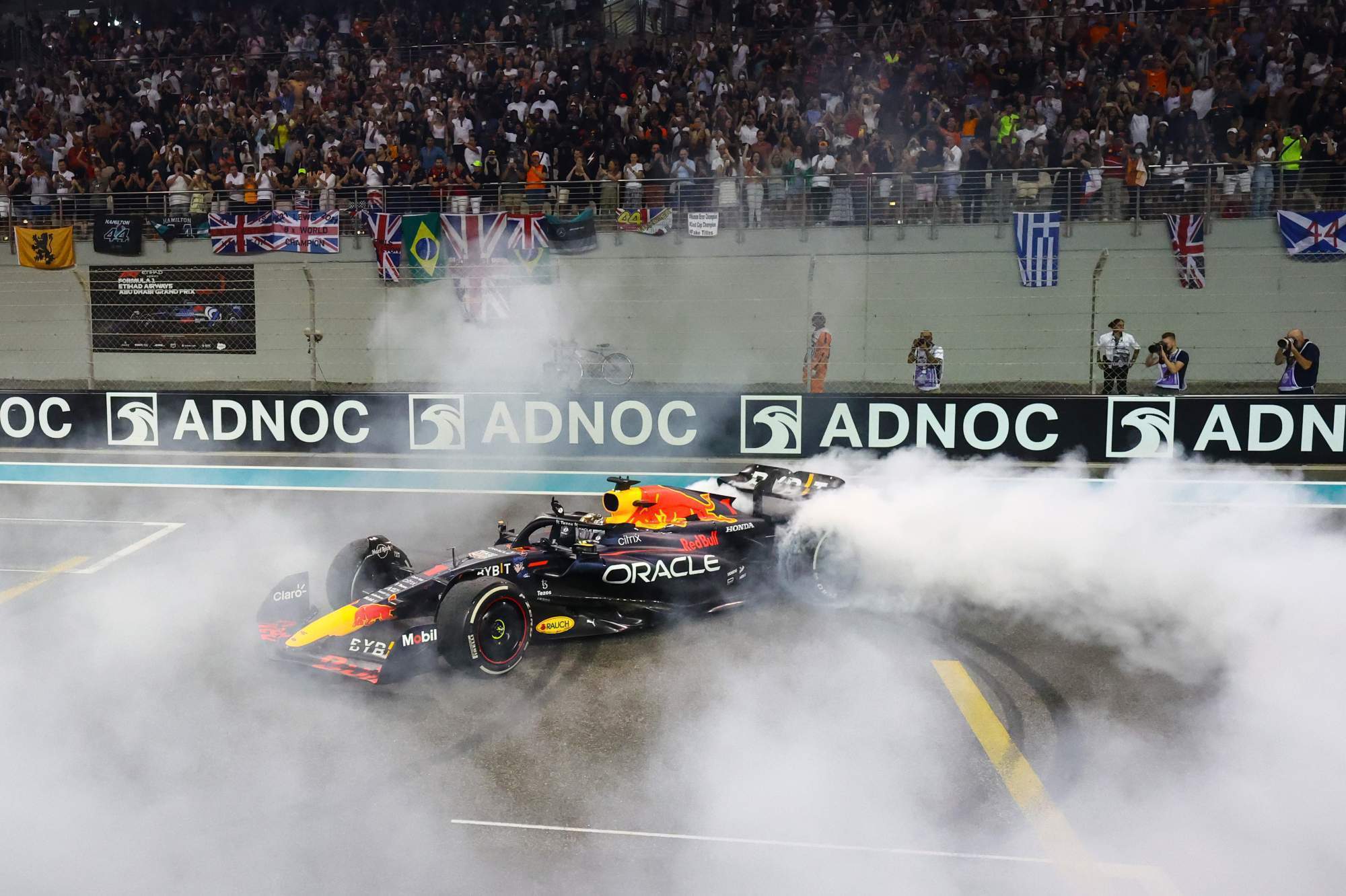 If those instincts are not satiated though, if F1's schedule is incompatible with where he is personally, or if the calendar is made up of lots of the street tracks and sprint formats that he really dislikes, then things could be very different.
Were Verstappen to walk away at the end of the 2028 season it would be the youngest age a multiple world champion has made their final start in F1.
The circumstances are hardly comparable to Jim Clark, as his career only ended when it did because of a fatal crash.
The youngest multiple world champion to call it quits on their terms is Mika Hakkinen, who took a sabbatical after the 2001 season, when he was 33 years old, and never returned.
---
WHEN F1'S MULTIPLE WORLD CHAMPIONS STOPPED:
| | |
| --- | --- |
| Champion | Age at last race |
| Juan Manuel Fangio | 47 years 0 months 12 days |
| Graham Hill | 45 years 11 months 11 days |
| Jack Brabham | 44 years 6 months 23 days |
| Michael Schumacher | 43 years 10 months 22 days |
| Fernando Alonso | 41 years 3 months 22 days* |
| Nelson Piquet | 39 years 2 months 17 days |
| Alain Prost | 38 years 8 months 14 days |
| Lewis Hamilton | 37 years 10 months 13 days* |
| Alberto Ascari | 36 years 10 months 9 days** |
| Niki Lauda | 36 years 8 months 12 days |
| Sebastian Vettel | 35 years 4 months 17 days |
| Jackie Stewart | 34 years 3 months 12 days |
| Ayrton Senna | 34 years 1 month 10 days** |
| Emerson Fittipaldi | 33 years 9 months 23 days |
| Mika Hakkinen | 33 years 0 months 16 days |
| Jim Clark | 31 years 9 months 28 days** |
*Still racing now
**Died while racing
---
Generally, F1's best drivers race on until the chance of success disappears or fate intervenes.
Nine other multiple world champions raced on into their mid or late-30s, while some lasted even longer – while Juan Manuel Fangio, Graham Hill and Jack Brabham are from another era entirely, Michael Schumacher's (pictured below) brief comeback with Mercedes extended his racing career until he was almost 44.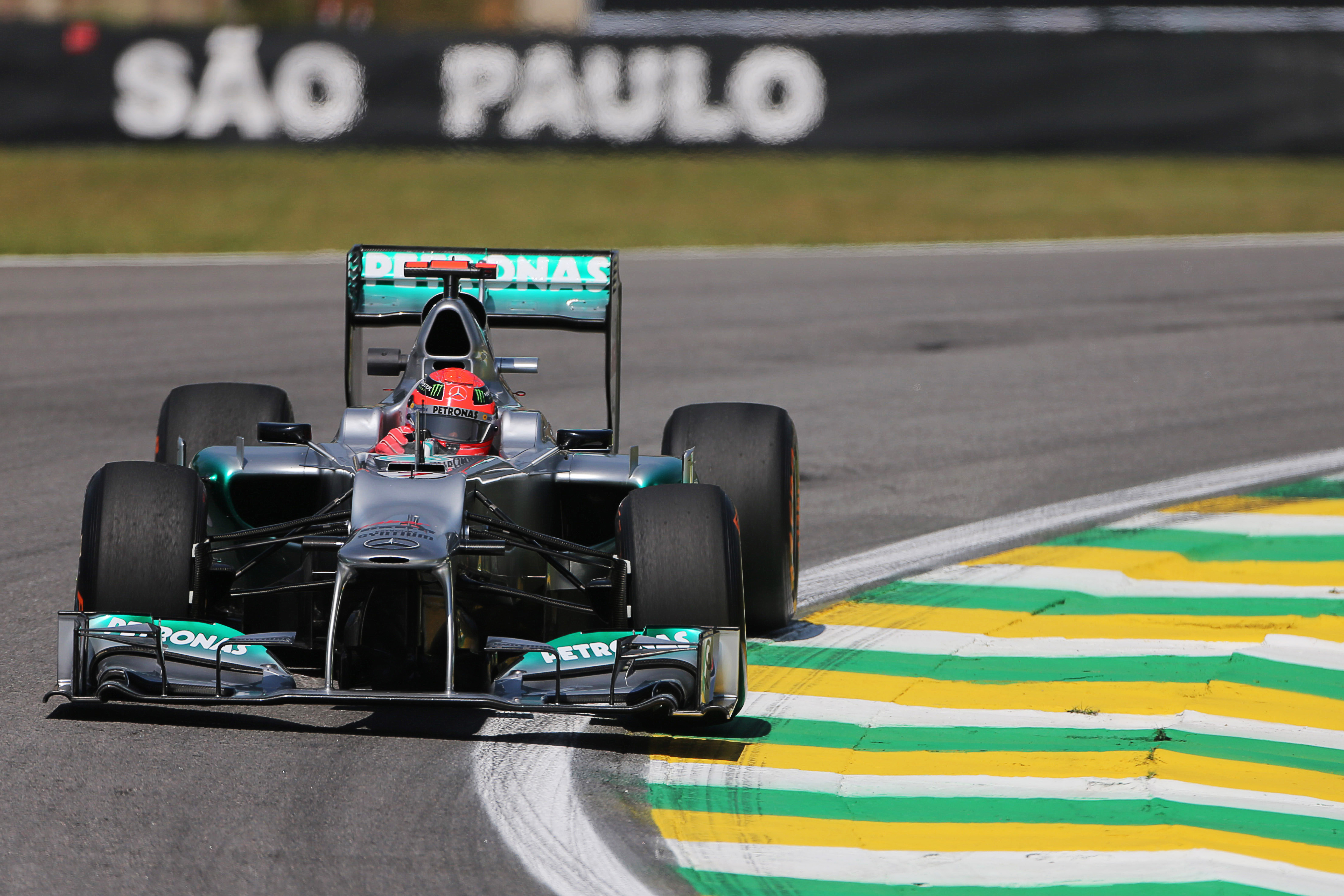 There's an even more modern example for Verstappen to aspire to if he wanted to prolong his career as much as possible: Alonso has just finished another F1 season aged 41 and based on what he's said about his Aston Martin move, may well keep driving beyond his 44th birthday.
That kind of longevity doesn't seem to appeal to Verstappen though. Even an Alain Prost/Nelson Piquet approach of sticking around because he can still get into race-winning cars clashes with what he has touched on.
A better example of his situation, or point of comparison, could be Hamilton or Sebastian Vettel.
Like Verstappen is saying now, Hamilton has often stated he doesn't intend to race until he's 40, yet he is likely to sign a new deal that does take him to that personal milestone. But Hamilton, like Alonso, is fully focused on being at the top of his game and has sacrificed things in his personal life to achieve that.
Verstappen sounds like he believes there will be an earlier cut-off for when he would rather prioritise things outside of F1.
That's partly what has prompted Vettel to retire at 35, although a key factor to consider is that Vettel was not part of a race-winning project when he made his decision.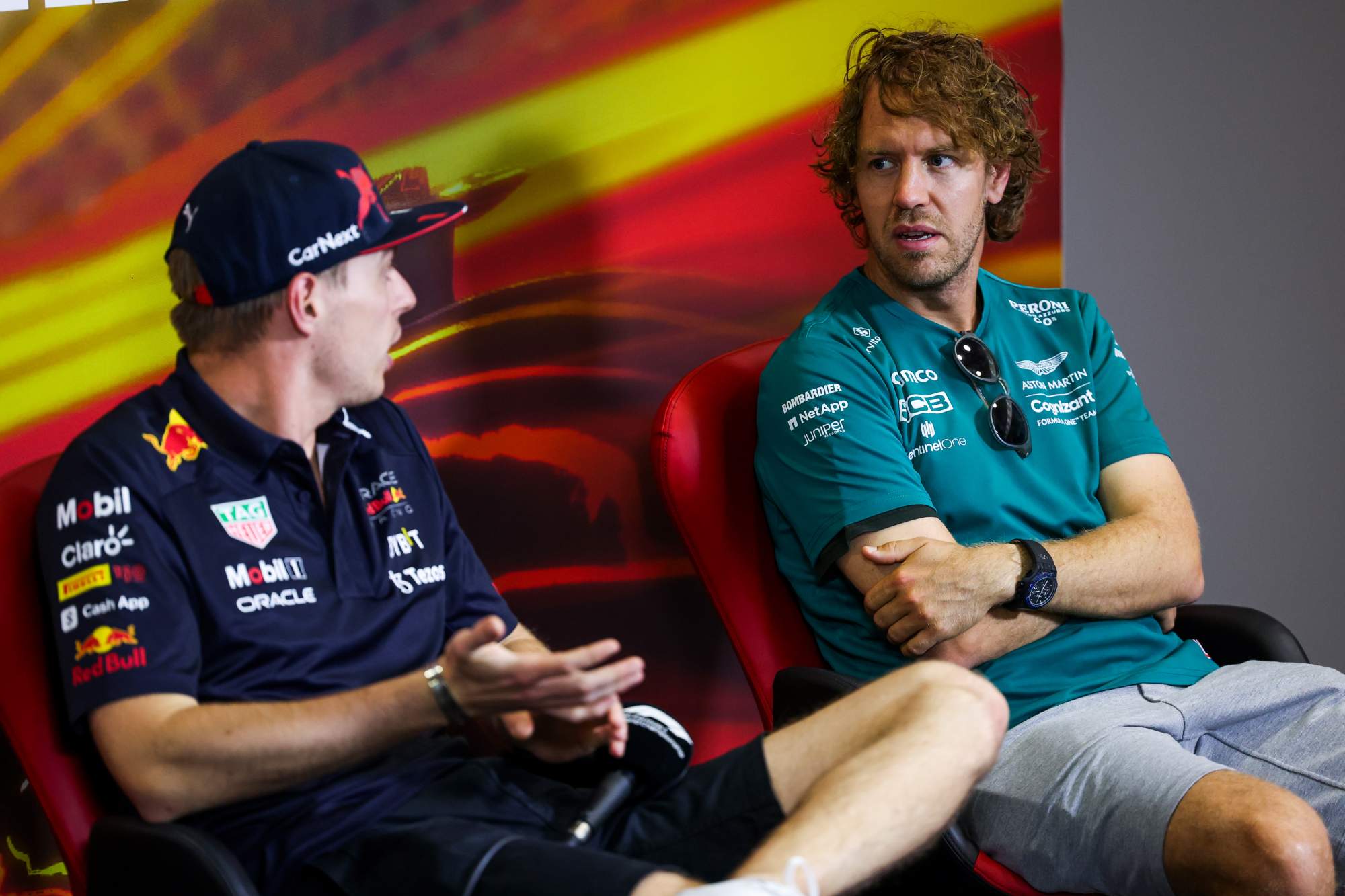 Regardless of the many factors that affected his choice, walking away from the top would have been a lot tougher than walking away from the team that was ninth in the championship when he made his announcement.
Where Vettel and Verstappen are similar, though, is that Vettel achieved an awful lot at a young age.
And there is an argument to be made that the rewards of staying in F1 are not quite worth the sacrifice if a lot of personal and professional boxes have already been ticked.
Ultimately, while it's interesting to hear Verstappen even suggest the prospect of an early end to his F1 career, a lot will happen between now and what is nominally the first possible exit point.
Only when we're closer to 2028 will it become clear what Verstappen wants – to us, and crucially to him.