The Qatar Grand Prix marked AlphaTauri's third non-score of the 2021 Formula 1 campaign, but it will have proven far more painful than the other two.
At Monza and Sochi, the team didn't have either of its AT02s in the top 10, yet it had Pierre Gasly as high up as the front row at Losail thanks to stellar qualifying pace and grid penalties indirectly induced by Gasly's front wing breakage.
Rookie team-mate Yuki Tsunoda qualified eighth and would have his race compromised by an apparent stuck visor tear-off that had to be removed and required a less-than-ideal strategy shift.
But there were no such easy explanations for Gasly, who had a reasonably straightforward race in terms of outside influences yet was powerless to arrest a freefall to 11th place.
"It was very frustrating, our pace was shocking basically," Gasly admitted bluntly after the race. "At the moment we don't really have the answer.
"I don't understand how both cars can qualify like that in the top 10 and having good pace, and both go backwards during the entire race, and just not showing any signs of speed, that's the main thing."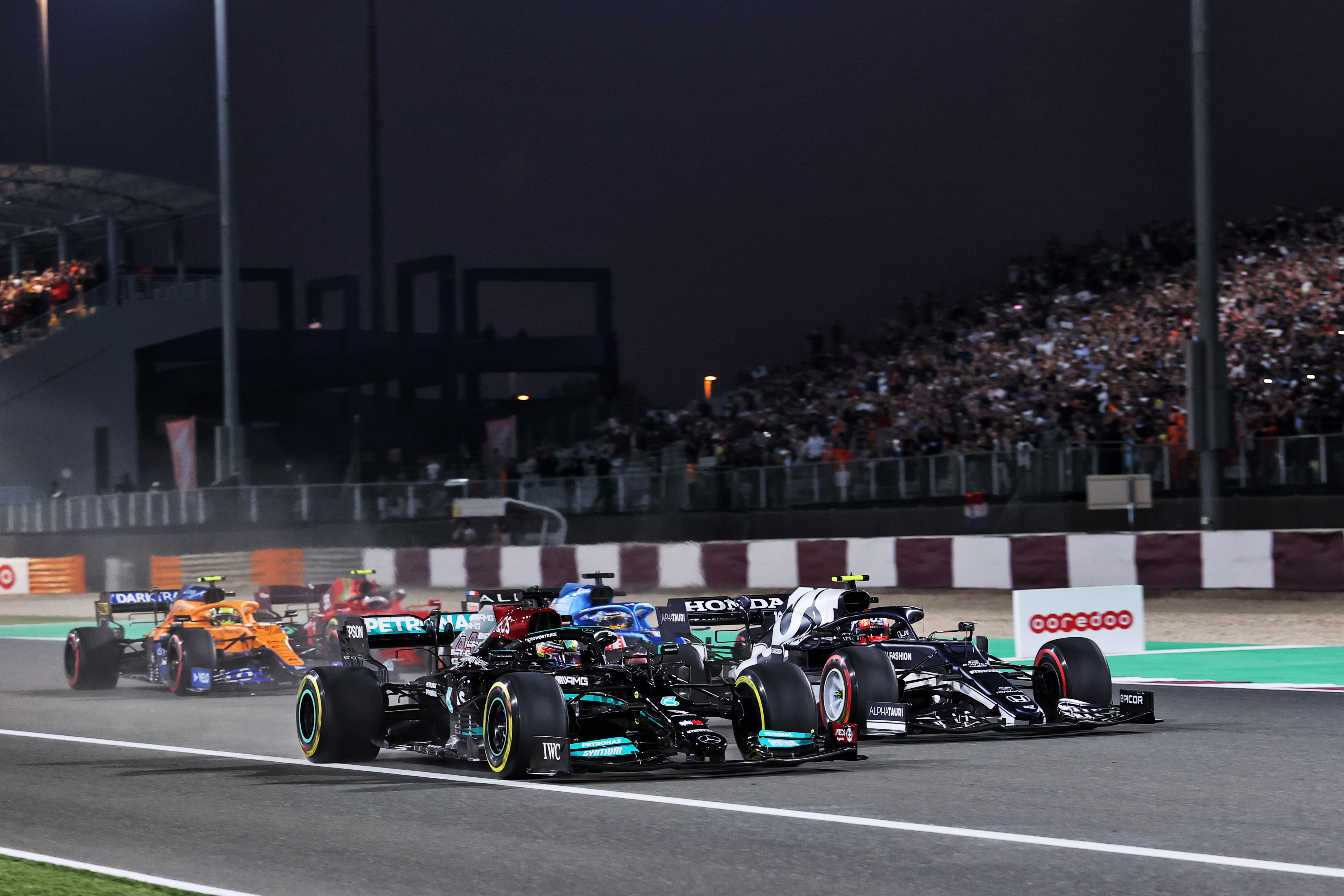 Gasly's race was off to a somewhat inauspicious start as he got passed by Fernando Alonso around the outside of the long Turn 2 left-hander, before soon yielding third place to the sister Red Bull car of Max Verstappen as he ran out wide at the final corner and took his sweet time enabling DRS on the main straight – presumably not interested in hindering Verstappen.
But while he would've been expected to put up a bigger fight against the next car up, McLaren's Lando Norris, the Brit would pull off a rather routine round-the-outside overtake at Turn 1 at the start of the 12th lap, and the second Red Bull of Sergio Perez was allowed through on the start of the following lap.
With Esteban Ocon coming up next and Gasly radioing in that his soft tyres were "f***ing gone", he was duly called into the pits and effectively locked into a two-stop strategy – something that proved suboptimal up and down the grid even without accounting for the laps Gasly would spend in Haas and Williams traffic as a result.
Yet Gasly, whose second stop would take him out of the points and who had no answer to Sebastian Vettel in their short late-race battle for the eventual 10th place, did not put any blame on either the strategy or the decision to get into Q3 on softs – as both Alonso and Norris (pre-puncture) were able to translate a soft-tyre start into a strong race.
"Could have done five stops, three, two, one, didn't matter," Gasly said.
"We were just too slow. Even behind Seb I couldn't pass him. Very frustrated."
---
Mark Hughes on AlphaTauri's weekend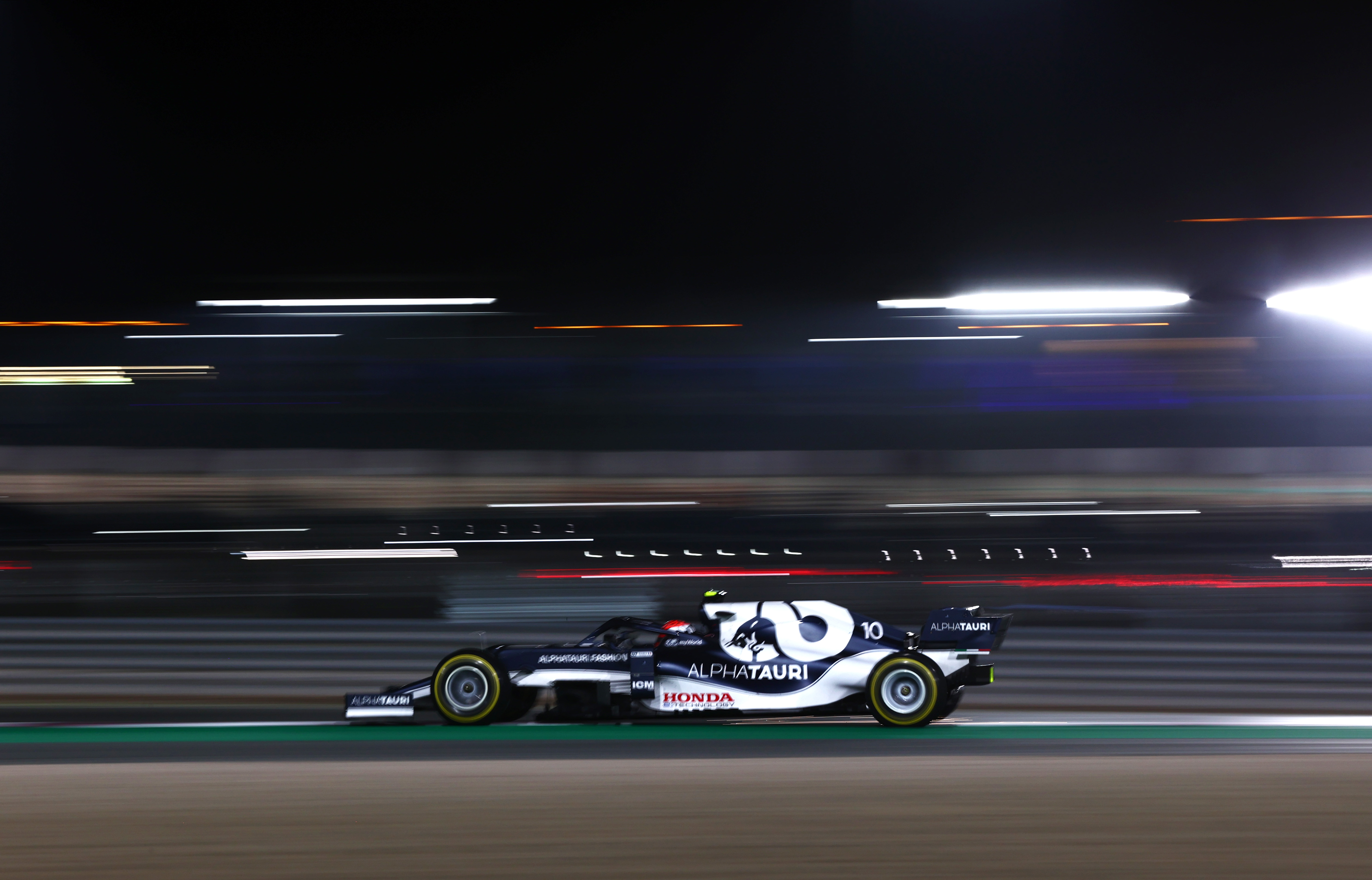 The AlphaTauri was just a disaster, on the soft tyre in particular, on the front left. And with Pierre in particular. The way he responded to the worsening performance of the car was to try harder, and then migrate over to a two-stop and push even harder, and it just seemed to make the problem even worse.
Tsunoda's strategy was also compromised, but the underlying problem with the car was there. It could do a laptime, it was certainly quick over a single lap, and Yuki continued to be quite closely matched to Pierre on one-lap pace this weekend, he continued to narrow that gap.
But there was just something about its set-up and its general characteristics which just absolutely killed the front tyre, and it was just uncompetitive in race trim.
From the Qatar GP edition of The Race F1 Podcast
---
In AlphaTauri's post-weekend press release, tech chief Jody Egginton described Gasly's issues as front-left wear caused by "struggling with balance".
Gasly, for his part, had some theories as to the potential root causes, wondering whether the parc ferme parts changes – necessitated by the wing failure in qualifying – had an effect.
"I tried to push as hard as I could in the car, even with fresher tyres than Fernando, I was miles away when he was on used tyres, so it was so frustrating.
"We need to review everything, we've changed the front wing and floor after yesterday's incident in quali, I don't know if that had an impact. We used the medium tyres in quali that we used again in the race so they were not brand new, I don't know if that had an impact, we'll have to review everything.
"Even pushing really hard on the tyre, laptimes were never there today."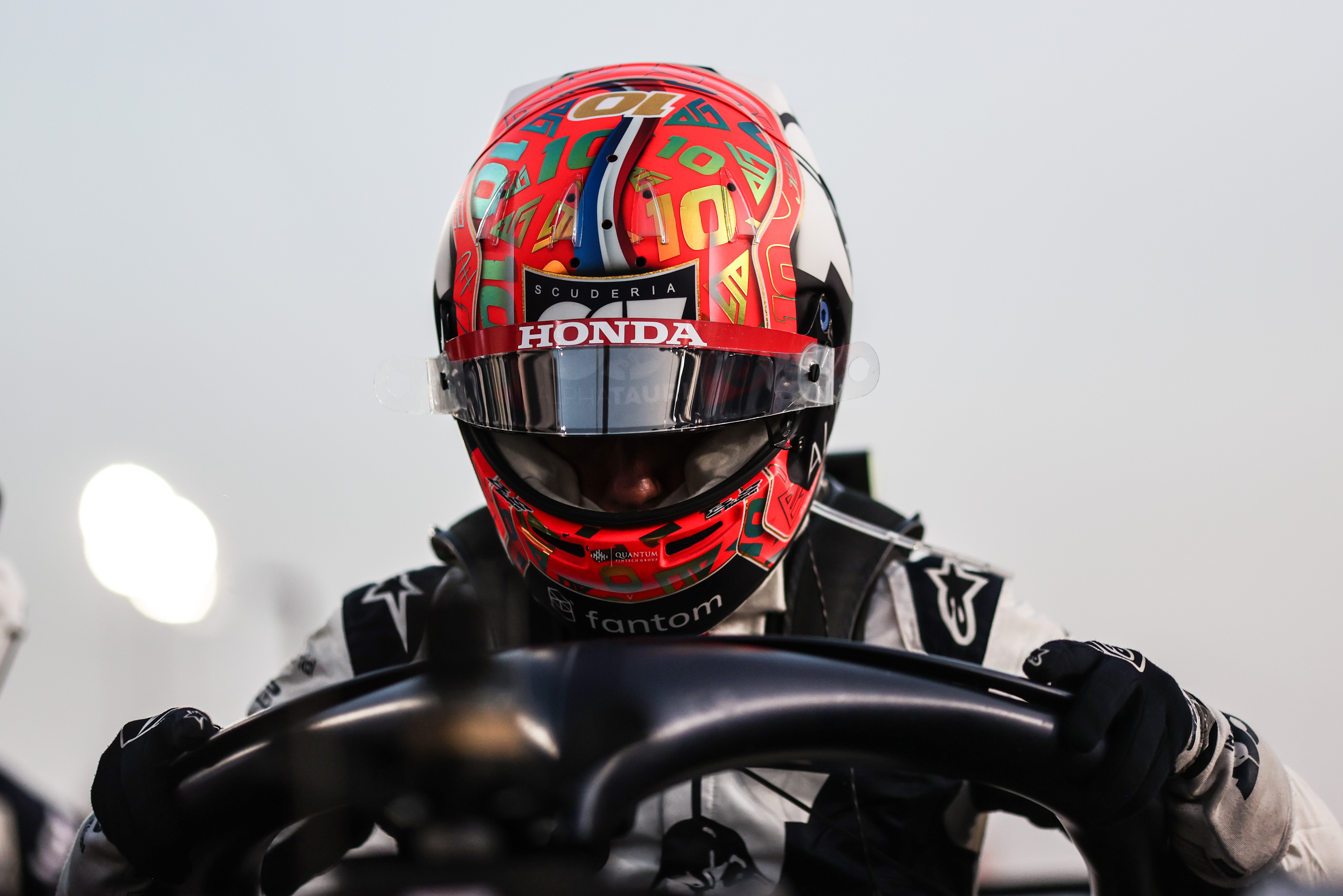 AlphaTauri had entered the weekend level on points with Alpine for fifth place in the constructors' standings, but its Qatar no-score would end up paired with a 25-point haul by the French team.
"It's tough but at the end of the day we just need to be objective with ourselves, and they did a much better job than we did," Gasly said.
"So it's as simple as that. They finished third and fifth, and we started in front of these two cars."