FIA race director Michael Masi has refuted the suggestion from several Formula 1 drivers that the rules of racing are unclear following the controversial Max Verstappen/Lewis Hamilton incident in Brazil.
The stewards in Brazil opted not to even investigate when Verstappen defended from Hamilton into Turn 4 at Interlagos, braked late, and both cars took to the run-off area.
Mercedes failed in its bid to get that decision reviewed, which prevented a deeper look into the incident – and the drivers' briefing at the Qatar Grand Prix which followed Brazil was a lengthy affair as several drivers are understood to have questioned what is now permitted.
There was a consensus among many of them – including Grand Prix Drivers Association directors George Russell and Sebastian Vettel, Hamilton himself, and Ferrari's Carlos Sainz – that there was no clear outcome from the discussion.
Several drivers commented that they assumed what Verstappen did was now permitted but none seemed completely sure.
Masi disagreed with the conclusion that drivers did not know what would be allowed, stating: "No, I think it's been made clear to them what is expected.
"I think the other part is some of them agree, some of them disagree. And that's always with each and every one of them they have agreed and disagreed all the way through.
"We've given them some overall guidance, but also been very clear on the fact that each and every case will be judged on its merits."
Masi's original comments after the Brazil incident appeared to indicate that the consequences of an incident could indeed impact the outcome, despite the FIA previously indicating that this should not be the case.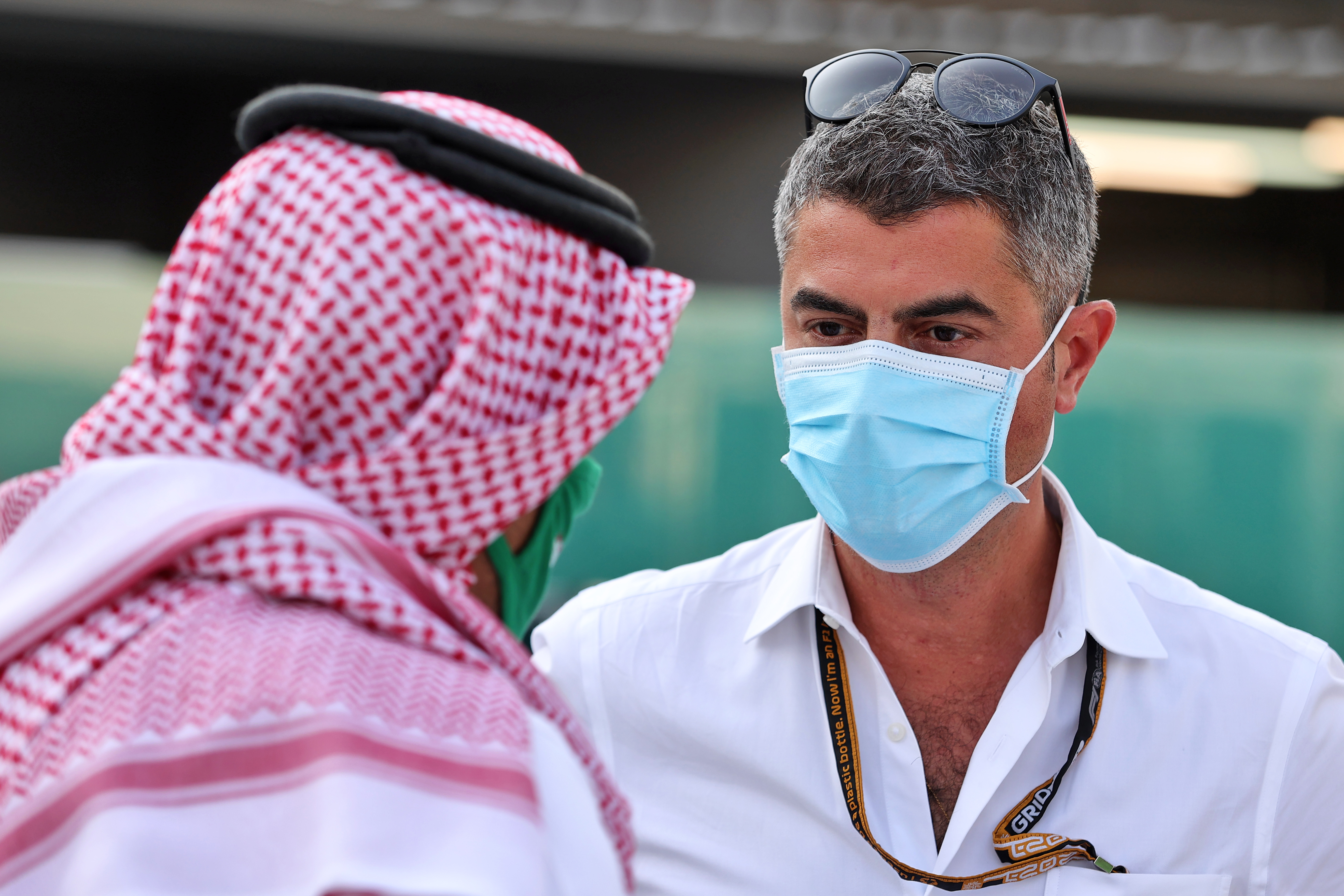 He said that neither Verstappen nor Hamilton lost out in Brazil and that was an argument for the stewards to apply the 'let them race' principle.
Past incidents this year also seem to support the view that if there is run-off on the exit of a corner, forcing a driver wide while defending a place is OK – but not if there is grass or gravel.
Masi appears to have confirmed that as when asked if the Verstappen move from Brazil could be illegal if the corner had a different type of run-off, he replied: "Quite possibly, yes."
Asked if the approach to racing incidents had changed and become more relaxed, Masi said: "It's not more relaxed, it's looking at each and every incident on its merits, as we have done with each and every one.
"There is a panel of independent stewards, contrary to what many people think I'm not the one sitting there as judge and jury.
"We have a look, we have a panel of stewards that review each and every incident. And then as we saw, they determine if it's worthy of an investigation.
"If they do, it's investigated, and then they determine if there's a breach or not a breach."
Masi claimed that the FIA's role as a regulator made it an easy target for criticism especially in such an intense championship fight between Verstappen and Hamilton.
"Last time I saw there's no regulator in the world that's going to be popular," said Masi.
"If you're a referee, if you're a regulator of any sport, that's part of the role that we fulfil. And from our perspective, there will always be slight differences."
He also moved to dismiss suggestions that past decisions made based on similar incidents were not a valid point of comparison because "you can't have two exactly the same".
"Each and every incident is different, it's got its slight nuances," said Masi.
"Everyone tries to sort of blanket incidents and say, that's all the same, and that's all the same, but they're not.
"The analysis that goes into each and every incident is exactly that, having a look at all the circumstances on the day."