The fuel came out, the soft tyres went on, and we got our best read yet of the Formula 1 2022 pecking order. Then the fuel went back in, we got a set of long runs, and that picture got even clearer.
Sure, things might yet change before qualifying. But this has been a very insightful day of track action – and came with a little curiosity off it, too.
IT'S RED BULL VS FERRARI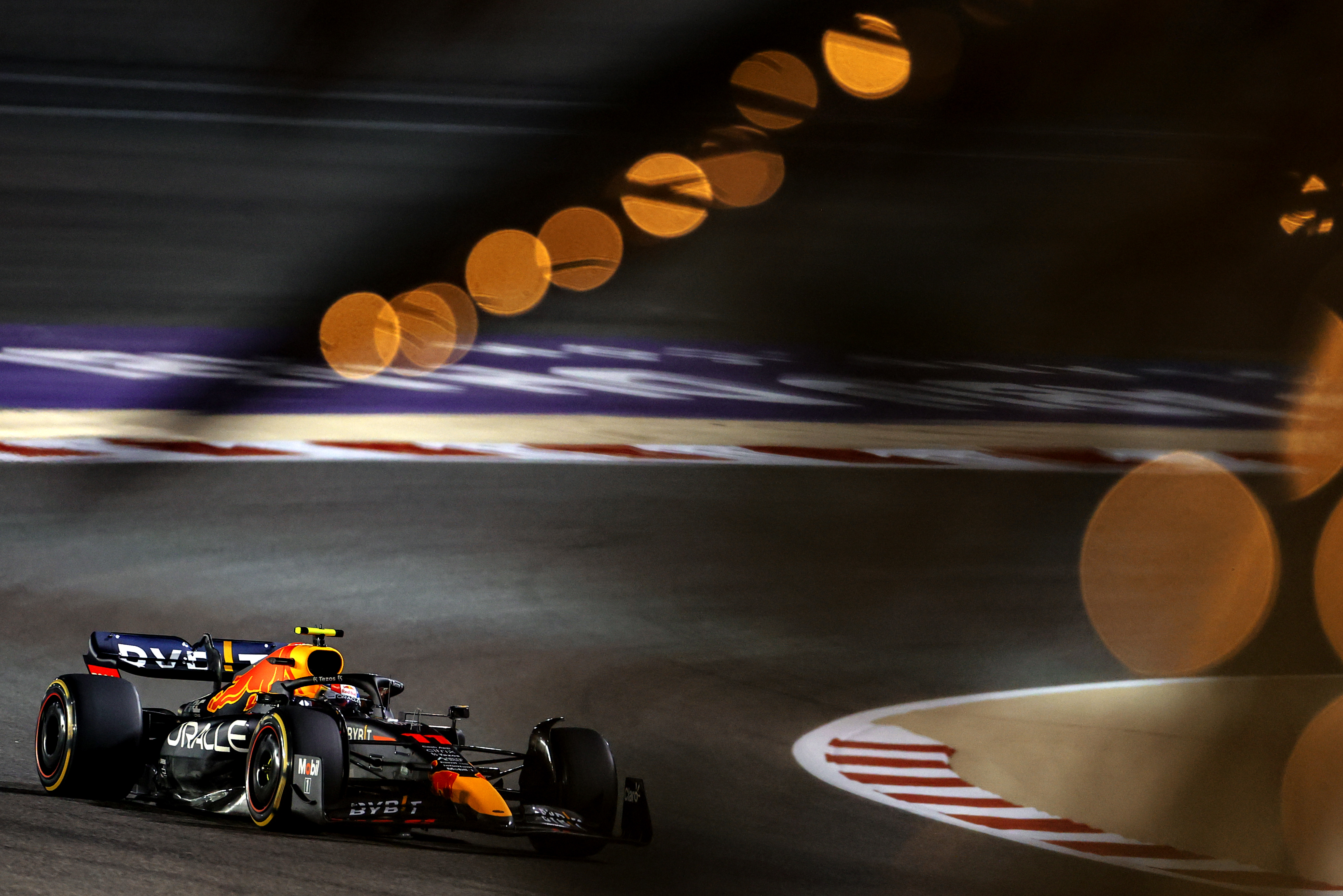 There were fears in some quarters that Red Bull would charge into the distance, but Ferrari showed it had the speed at least to keep Max Verstappen and Sergio Perez honest.
Red Bull team principal Christian Horner even picked Ferrari as the team to beat, albeit as the latest salvo in favourite-status pass-the-parcel that inevitably accompanies the build up to the first race.
"Ferrari are very, very quick, you can see Leclerc today was quick," said Horner. "Carlos Sainz was quick, whenever they've been on track in pre-season, they've looked very impressive. They could well be the car to beat tomorrow."
Red Bull had the edge on headline pace but things were more evenly matched on race pace.
The Red Bull had the advantage in the corners, Ferrari on the straights, which could point to an engine-mode offset.
But the bottom line is that it's Red Bull and Ferrari who look set to lead the way tomorrow.
MERCEDES IN DAMAGE LIMITATION MODE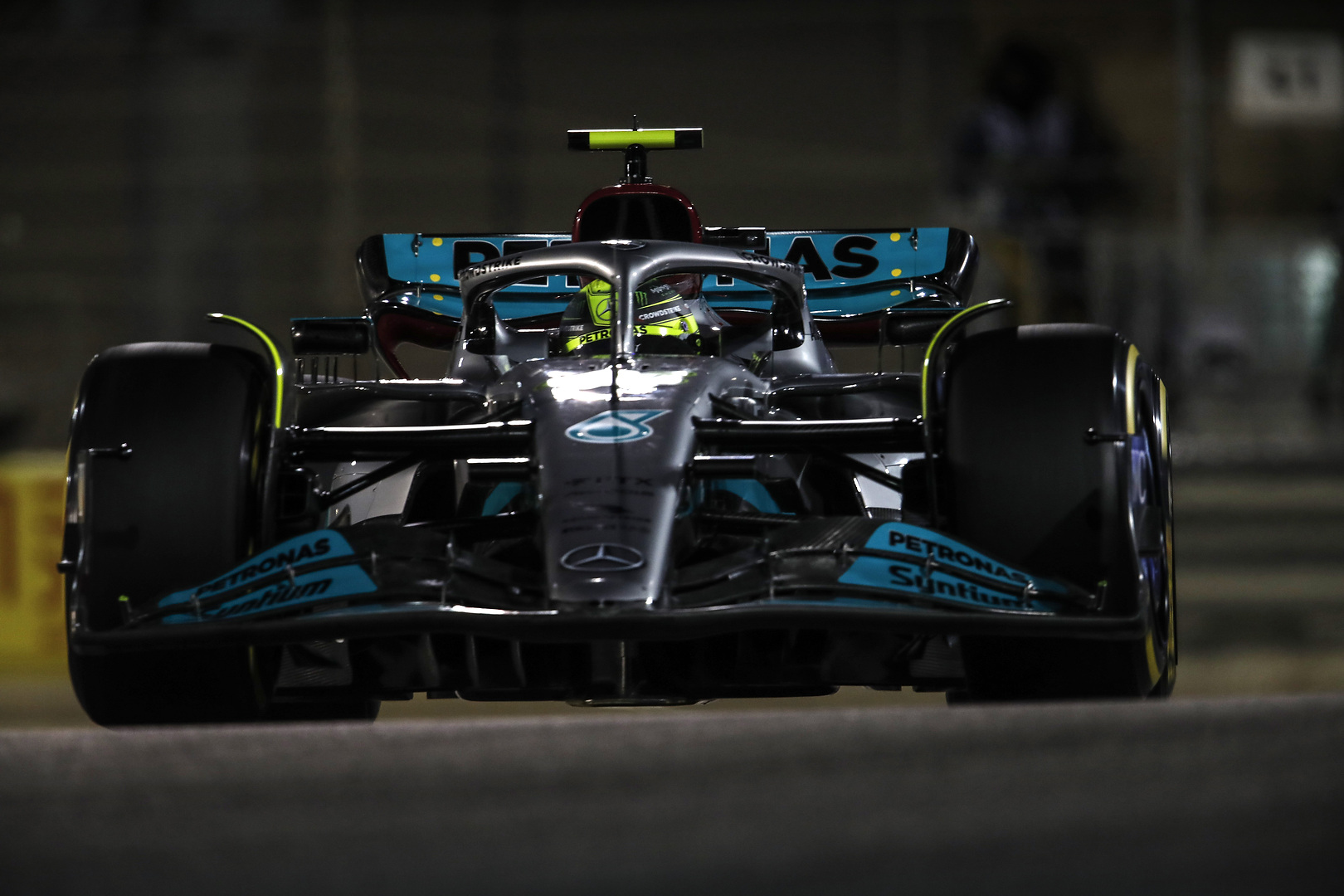 If you doubted Mercedes' claims it was struggling ahead of the new season, today should go a long way to convincing you. Of course, the final proof will only come in qualifying.
This was not a good start for Mercedes. The car looked tricky, especially on traction. George Russell's one-lap pace relative to Verstappen was OK, and the Mercedes compares reasonably well to the Red Bull through the slow corners. It is still suffering from porpoising and cannot run its car as low as it wants.
But Russell lost a chunk of time through the quick Turn 5/6 Esses and something went awry on the entry to the penultimate corner.
There's probably a bit more to come in engine performance, as Verstappen gained a lot of time at the end of the main straight.
One-lap pace is one thing though. Race pace is another. Mercedes looks even worse in this metric and nothing more than a midfield contender.
"There are some relatively easy gains we might be able to make overnight with the balance but we're not going to find more than a few tenths," was trackside engineering director Andrew Shovlin's verdict.
The world champion team has work to do to guarantee a decent start to the season. This is damage limitation mode.
HAAS DOESN'T WANT TO BELIEVE ITS PACE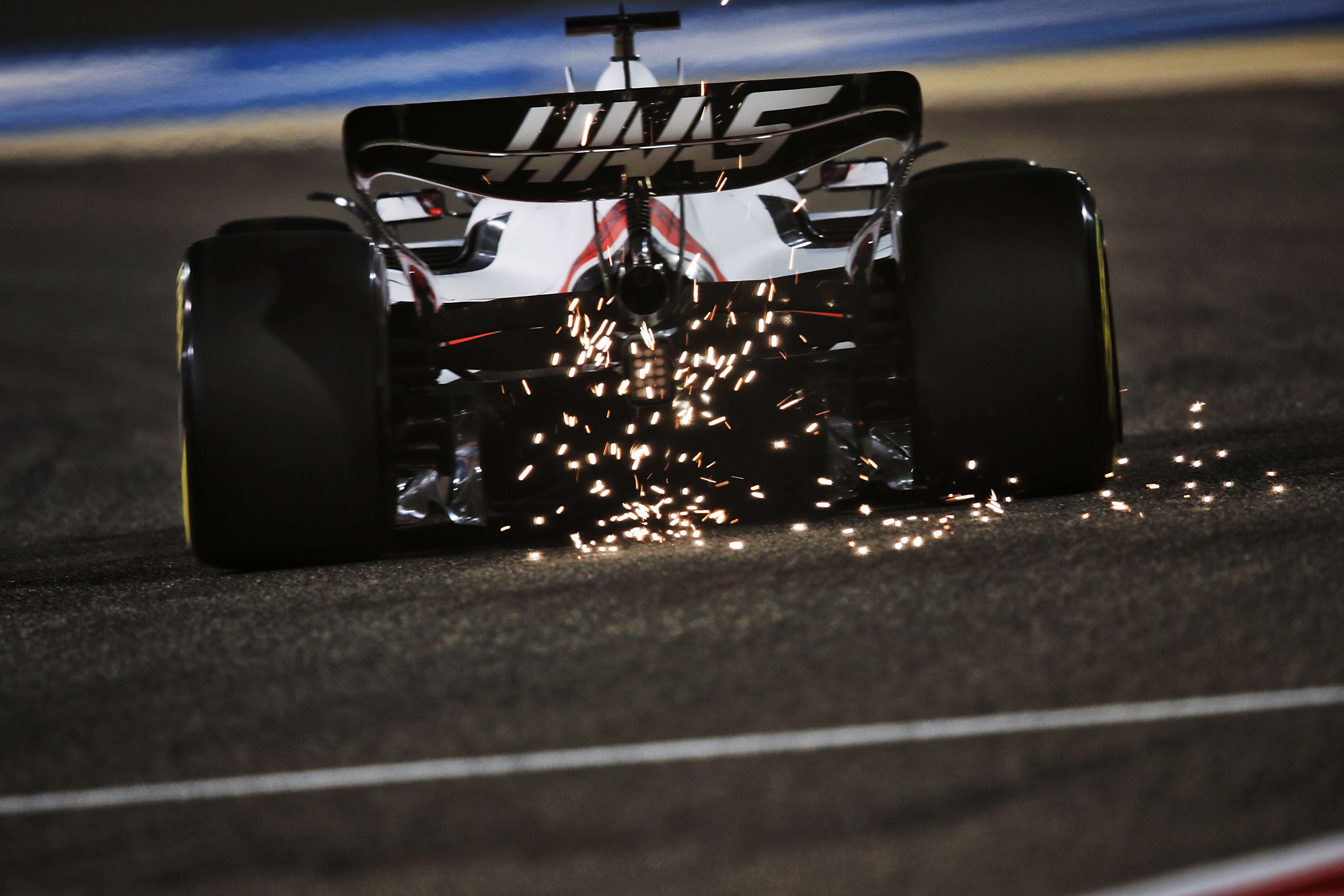 "Guys, it's only FP2!"
Mick Schumacher was keen to play down expectations after an encouraging day for Haas following its impressive pre-season test performance. But his smile betrayed him. Things are looking good for 2021's worst team.
From trackside at Turn 11, the car looked superb. The drivers turned in with confidence, latching onto the elongated apex and being able to get on the power. In terms of on-track poise, it was right up there even if it doesn't have the grip of the outright frontrunners.
Maybe the top 10 is a slight stretch once engine modes and fuel loads are balanced out as there's a suspicion the Ferrari-engined teams had a bit more power to play with. The data certainly speaks to that as Schumacher was rapid on the run down to Turn 1 and says he didn't have a tow to benefit from.
But the VF-22's performance looks legitimate. It's definitely in the mix on long runs too – that's where the returning Kevin Magnussen was particularly happy. The Haas might even be as quick as the Mercedes…
"Yeah, exactly," said Magnussen. "It's very strange. Let's see. I can't say that I'm believing that. I want to see it on Sunday before I believe it."
MIXED START FOR F1'S TECH SHOWCASE
The much-vaunted 'show and tell' hour, which gives access to the cars to TV and media ahead of FP1, made its first appearance in Bahrain. And it was a mixed bag.
The idea is that the cars are made available to showcase technical detail, which follows the publication of what new parts are on the cars.
That rundown of what's new was a little muddled given it covered changes since the launches, so that will likely settle down once it's race to race changes.
But it was clear some teams wanted to play ball more than others. Red Bull, which continues to confound given its reputation as a marketing company, offered such insight as explaining the front wing is to create downforce, but others were far more rigorous.
As for the showing of the cars itself, some were clearly on display and available for pieces to camera, while other teams gave the idea shorter shrift.
It's fundamentally a good idea, one that puts the tech of the cars front and centre as many fans want. But it requires a little more fettling, and buy-in from all the teams, if it is to fulfil its potential.
HULKENBERG IMPRESSES EVEN WITHOUT STROLL ERROR
Lance Stroll has more margin over his surprise Bahrain Grand Prix Aston Martin team-mate Nico Hulkenberg than it looks on the times.
Stroll was just a tenth of a second faster than Hulkenberg as the German got his first taste of the AMR22 as a stand-in for the COVID-stricken Sebastian Vettel.
The headline time reflects as poorly on Stroll as it does well on Hulkenberg but the reality was a bit different. Had Stroll not had a big moment at Turn 11, he would have been a few tenths clear.
Still…that's pretty impressive from Hulkenberg.
He arrived in Bahrain overnight and though he has driven the 2022 car in the simulator he had just one session earlier in the year and it was not that recently. He didn't have time for an extra prep session before heading out here.
In total, he has done fewer than 100 laps on the sim. He's not F1-fit. The 2022 cars are a completely different beast. And he was a very respectable 2.1s off the ultimate pace in a car that can probably only go a few tenths faster than that.
He'll find it tough in the race, but yet again there is no doubting Hulkenberg's innate ability.
ALFA ROMEO FAST, FRAGILE AND MAYBE FLATTERED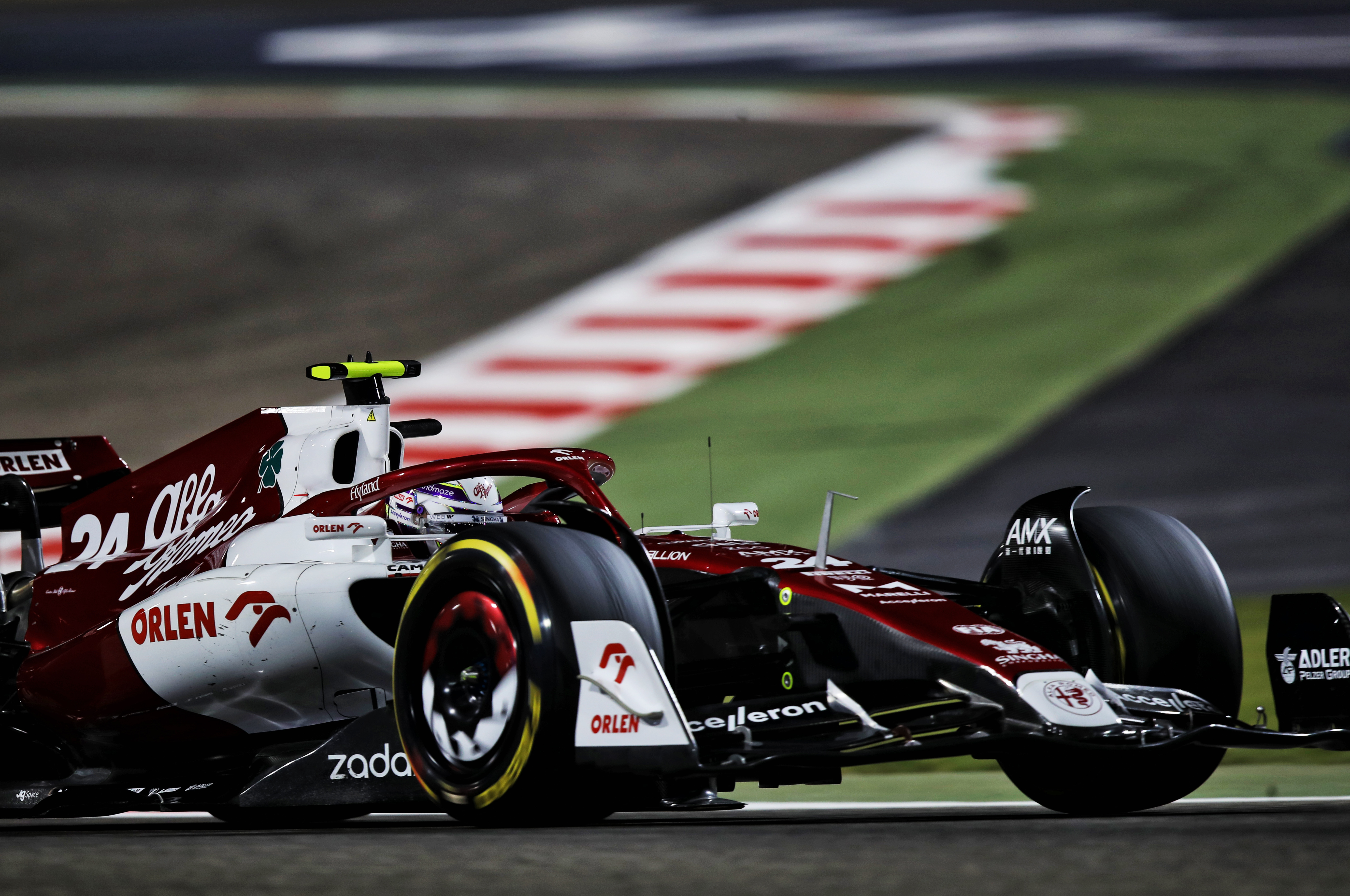 Comparing Valtteri Bottas's best lap with Schumacher's was very interesting as it hints at either a very different driving style from the Finn or different car characteristics from the Alfa Romeo.
There is a consistent and striking pattern of Bottas being clearly slower on corner entry and then nailing the exit, carrying the extra speed down the following straight.
It worked. In fact, had Bottas not made a mistake in the final sector, he'd have probably matched Russell's time in the Mercedes. No wonder Russell warned Alfa Romeo looks a match for his new team.
The same caveat for Haas applies to Alfa Romeo – a higher Ferrari engine mode may have flattered it slightly. Still, this is an undeniably fast midfield car here in Bahrain.
The big, big question mark is reliability. Bottas has already had a power unit component change this weekend as Alfa Romeo needed new Ferrari control electronics.
Despite the obvious positives, Alfa Romeo's clearly still battling some gremlins.
ALPHATAURI MUST FIND ITS NIGHT DRIVE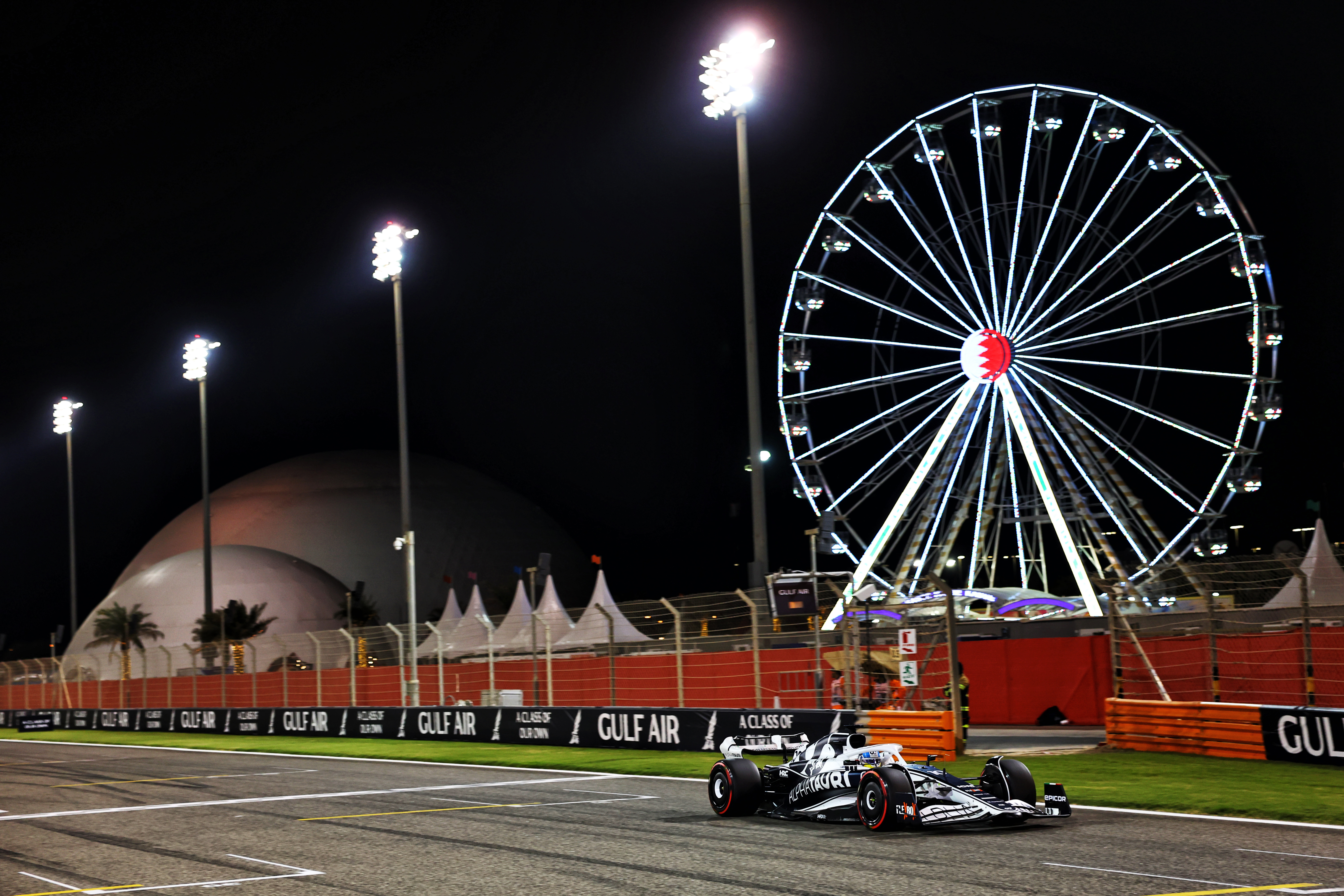 Pierre Gasly set the pace in FP1 and was delighted with the car. But under the floodlights in the evening, he was surprised by how bad the balance was.
A blend of both front and rear sliding made life difficult both for him and team-mate Yuki Tsunoda, turning the AlphaTauri AT03 from a potential Q3 threat to possibly at risk of a Q1 exit.
"We had such a mixed day with an amazing FP1, it was very surprising for us to end up with such good pace and the car felt extremely good," said Gasly.
"Tonight, without making fun, it was day and night between the two session and a lot harder, struggling to find grip, struggling for balance.
"Obviously qualifying and the race will be in these conditions so we have a lot of question marks on why we were so much slower. Hopefully we can find some answers for tomorrow."
M
c

LAREN STILL WORKING ON BRAKE ISSUES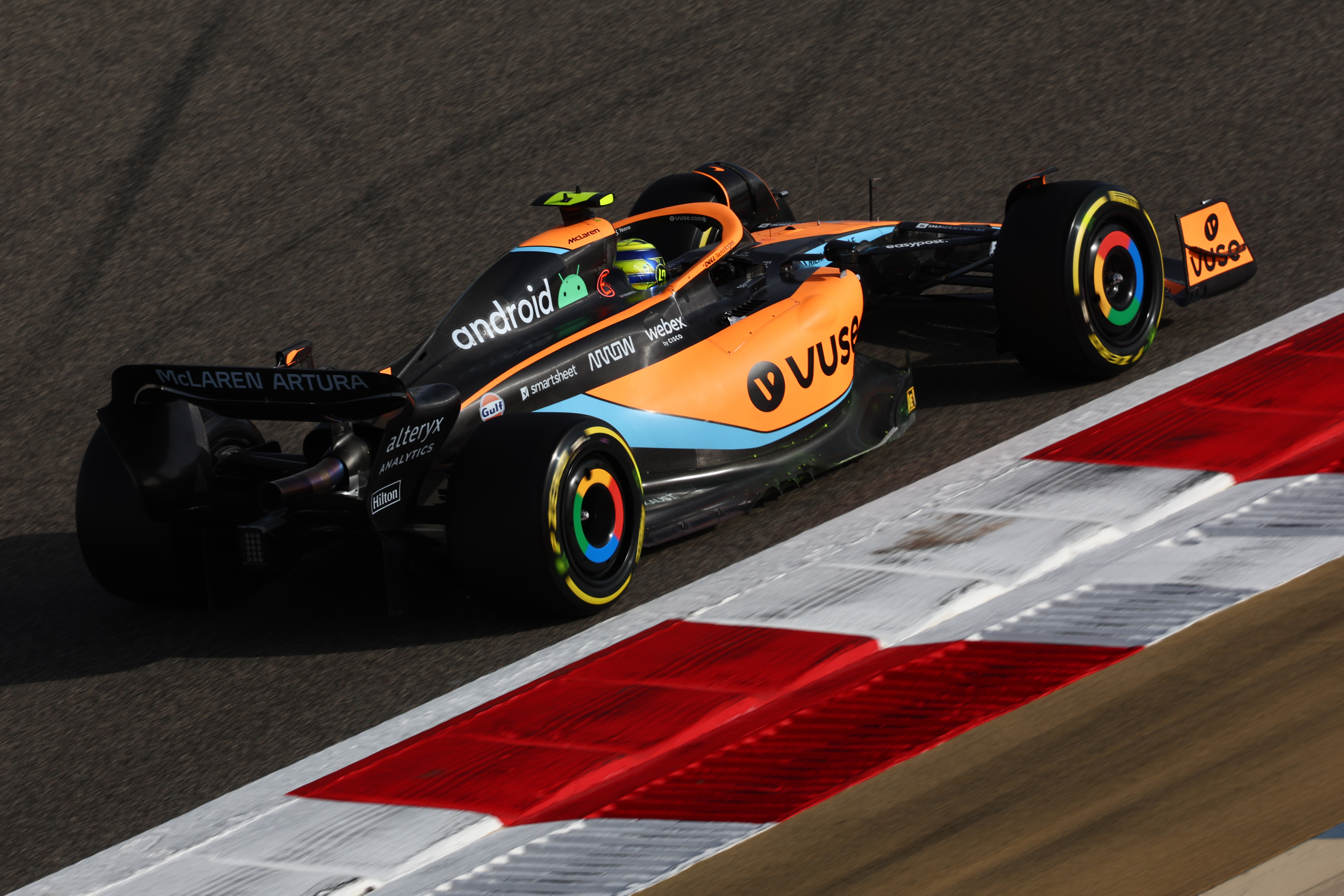 McLaren brought modifications to its brakes here, including new brake ducts, after problems during the Bahrain test.
But while they have again improved matters according to racing director Andrea Stella, who said "we made a step forward with our brake cooling", it's not the definitive fix.
"The factory was flat out in the last seven, eight days in order to provide us with the solution we have on the cars now which we have to evaluate now in free practice," said team principal Andreas Seidl.
"Hopefully, it allows us then to get back to normal running, to get back into our rhythm as well, which we lost a bit during the last test.
"We still need to quantify now once we go running on track how we actually can run this interim solution."
McLaren technical director James Key put the problems down to underestimating the speed of the cars, but the team has faced a battle to get its troubles under control. It's without a race simulation, so Sunday's race will be the first chance to do so.
WILLIAMS SLOWEST AND MIGHT BE ADRIFT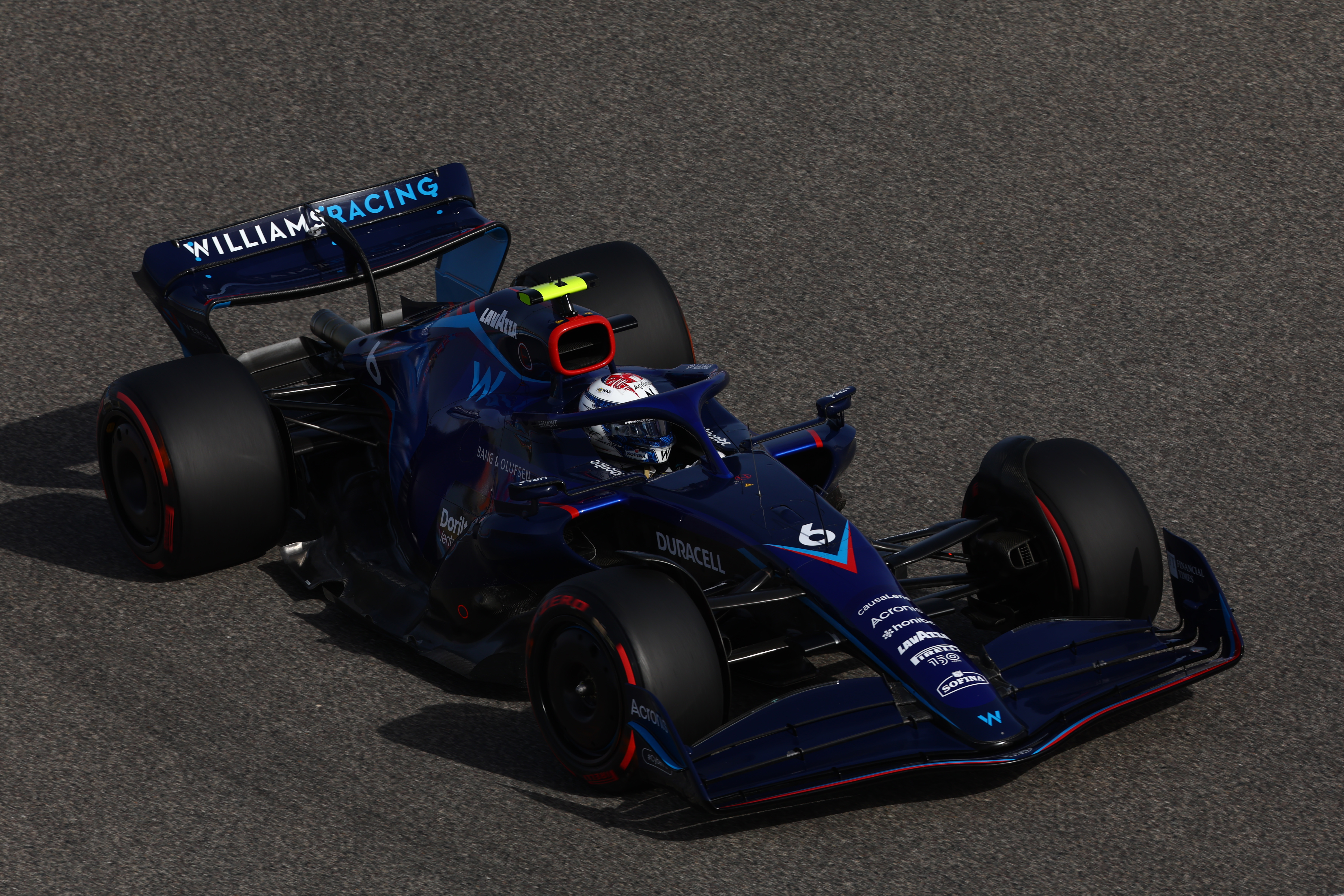 The feeling from testing was that Williams was at the back of the midfield group. That has been confirmed in Friday practice and the team accepts this is the reality.
However, it's at risk of being worse than just the slowest. Unless it makes a big step for qualifying it could be cut adrift.
There are two important caveats to apply to this. The first is that we think the Mercedes-powered cars have more margin on the engine than others, so Williams should have more to gain when everything's cranked up tomorrow.
The second is that its limitations seem exaggerated in Bahrain. It is struggling with front locking and can't attack the vital Turn 9/10 sequence, so is throwing away lap time there.
That means if the rest of the weekend plays out as badly as Friday practice, there's a chance this could be as bad as it gets for Williams.
But there's no denying it's starting 2022 likely to fall in Q1.