The Mercedes Formula 1 team is braced for a "tough couple of days" at the 2022 season-opening Bahrain Grand Prix where it will focus on "damage limitation".
Mercedes struggled with its W13 during pre-season testing with driveability difficulties, partly caused by the team's struggles with excessive porpoising.
These struggles appear to have continued into the Bahrain GP weekend with both drivers – seven-time world champion Lewis Hamilton in particular – struggling to match the pace of its usual main rivals over a single lap or over a long run.
During the qualification simulations in FP2, Hamilton was forced to abort two successive flying laps after failing to get his Mercedes to slow down sufficiently into Turn 1. After the session, he put this down to a difference in front brake disc temperatures.
His third effort on those soft tyres placed him ninth on the timesheet, with his team-mate George Russell fifth and six tenths of a second adrift of pacesetter Max Verstappen.
Russell believes the team is one second off the pace and has similar performance to the likes of AlphaTauri and Alfa Romeo.
Mercedes' trackside engineering director Andrew Shovlin's assessment was no less pessimistic.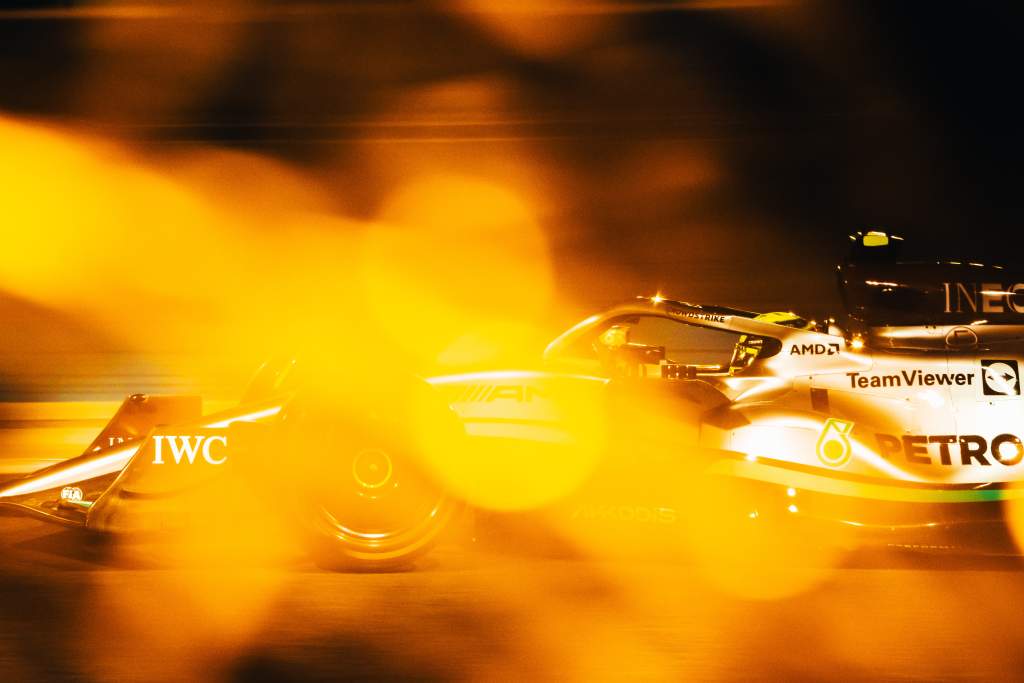 "Our first session made use of the fact that we had two cars for the first time this year and chose to run them in different specifications," Shovlin explained.
"That was a useful test, and we got a clear read on which set-up and floor specification was best for the bouncing.
"However, we're still struggling to get the rear of the car much lower and trying to do that gave the drivers a fairly bumpy time of it in the second session.
"In terms of pace, we have a significant gap to Ferrari and Red Bull, especially Max on the long run.
"There are some relatively easy gains we might be able to make overnight with the balance but we're not going to find more than a few tenths.
"More important is that we keep learning as we don't seem to have understood the bouncing as well as some of the others, it may also be that we're lacking a bit of car pace.
"So, we're expecting a tough couple of days where we need to focus on damage limitation but also continuing to experiment to see if we can find a better place to run the car."
Hamilton was quick to dismiss claims that Mercedes could be sandbagging and yet to unleash its true potential.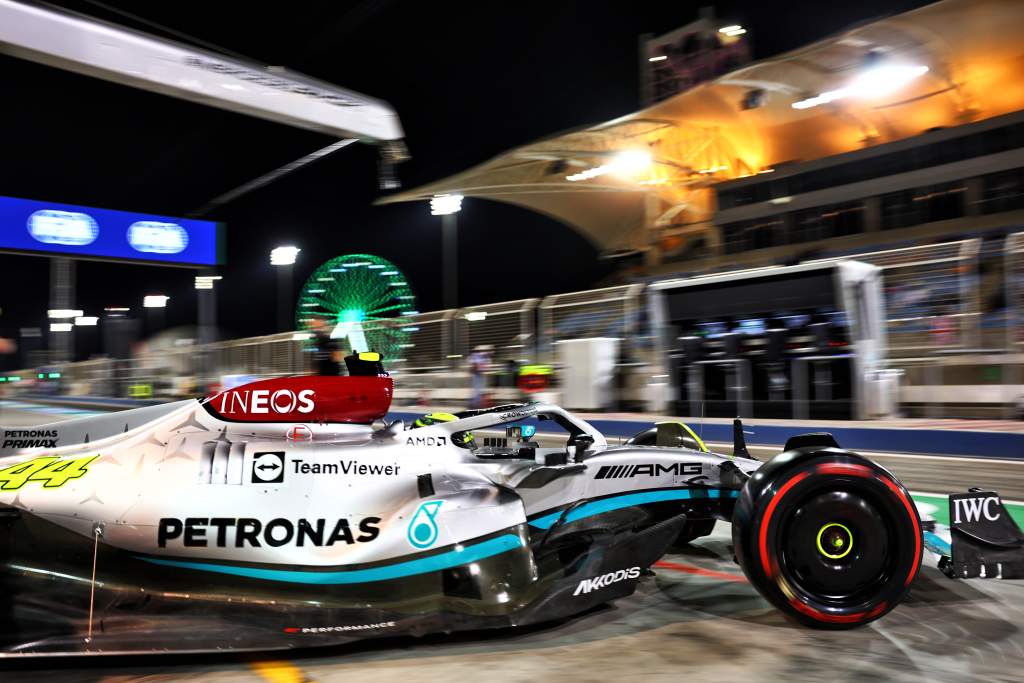 "We're not bluffing like people assume we are but we'll work as hard as we can to get through it and do what we can," he said.
"At the moment, we're not going to be in the race for the win here, Red Bull are 0.8/0.9s ahead and Ferrari are half a second ahead so we're scrapping with whoever is behind them.
"I'm still calm, just trying to be the best I can be and get the best out of the car. It's not ideal but we'll pull together as a team to try and fix it."