After months of rumours, it's finally been confirmed that Formula 1 will race at long-time MotoGP venue Losail for the first time this year with the inaugural Qatar Grand Prix running as a night race in November.
Losail may well only be a temporary home for F1, with eyes on a move elsewhere for the full 10-year Qatar GP deal now in place.
And there have been reservations about what the circuit might be like as an F1 venue since the prospect was first mooted.
Our writers have pieced together hints from MotoGP, simracing and Losail's past to predict what F1's Qatar GP might be like.
Expect weather twists but flat atmosphere
Simon Patterson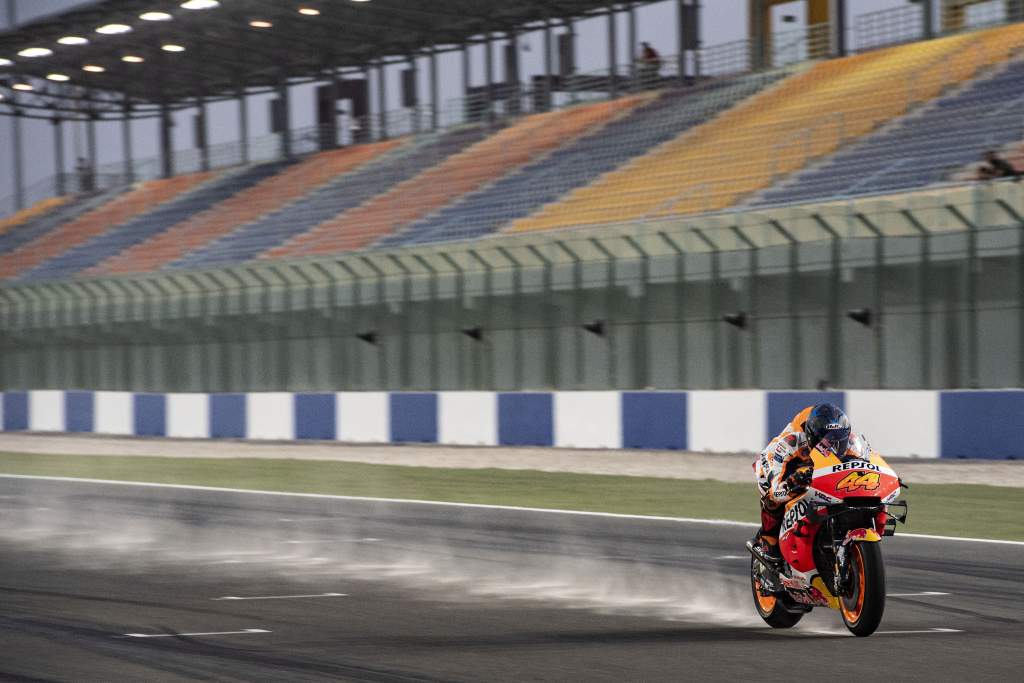 As MotoGP circuits go, Losail is pretty unique – and there's every possibility that despite familiarity with the wider region through the other races in the Middle East, it's going to throw up a few surprises for the F1 paddock when they head there too.
Chief among them will most likely be the atmospheric situation, with the circuit's unique location between the sea and the desert often throwing up strange conditions.
We've seen everything from sandstorms to torrential downpours delaying the action – but while they're perhaps not the most common conditions, you can normally rely on high winds and condensation as soon as the sun goes down.
Another constant will be the atmosphere from the crowd – or lack thereof. Losail is located on the ever-closer outskirts of capital city Doha, and the area around the venue largely remains either building site or bleak desert. Even as the construction work for the country's World Cup bid means civilisation grows ever closer to the track, the race never attracts more than a handful of fans compared to other events.
In fact, there's only a single grandstand on the start-finish straight, meaning that even the possibility of a sell-out crowd doesn't mean that the race will be buzzing.
What we learned on a simracing lap
Scott Mitchell
Hotlapping Losail using the excellent Formula Hybrid mod created by RaceSimStudio for Assetto Corsa is as close as you can get to driving the Qatar circuit in an F1 car outside of a team's simulator.
It's certainly good enough to get a feel for the track and what the characteristics mean for the prospects of an F1 race there.
But if you've seen our video then unfortunately those prospects aren't much different than what you've probably already surmised.
There is a distinct lack of overtaking opportunity at Losail in a modern F1 car – unthinkable, really, given this is a circuit designed for MotoGP…
Aside from the start-finish straight and braking zone for Turn 1, it'll take some inspiration to launch a move anywhere else.
There is a slow hairpin early on in the lap but given it follows a tricky double-right and then a short straight it's hard to imagine cars getting close enough for a move to be on.
Perhaps the most interesting element is the fact this looks like a circuit that will chew the front tyres for fun. That could prompt some strategic opportunism and give anyone who has to run long a few headaches. But equally this could be cancelled out by Pirelli bringing the hardest compounds and nullifying a potential variable.
It's hard to judge without any representative data. But the signs are not the most encouraging – which is exactly why Losail is likely to be a very short-term option and a new circuit will be required to house F1 for the 10-year deal that begins in 2023.
Losail's limited big single-seater past
Josh Suttill
The first major single-seater series to visit Losail was the ill-fated Grand Prix Masters series in 2006.
The (very) shortlived championship that would fold after just three races was for ex-F1 drivers who were over 45 and had retired from all forms of single-seater motorsport.
Nigel Mansell, competing professionally for the first time since his British Touring Car Championship cameo in 1998, took a lights-to-flag victory.
The 52-year-old was able to use the tight confines of the Losail circuit to keep behind what appeared to be a faster duo of Arrows and Rial F1 points scorer Christian Danner and nine-time F1 podium finisher and 1998 Indianapolis 500 winner Eddie Cheever.
Although the race was littered with drama, this was mainly down to the crashes and mistakes – likely in a far higher frequency than you'd expect in an F1 race considering the age and race rustiness of the GP Masters field.
Passing was at a premium and this was also the case three years later with the GP2 Asia Series, which was an ill-thought out off-shoot of F1's leading feeder series (now Formula 2) that supported another brief championship, the Speedcar Series – a stock car championship where ex-F1 drivers Johnny Herbert and Gianni Morbidelli were the two champions before the series collapsed.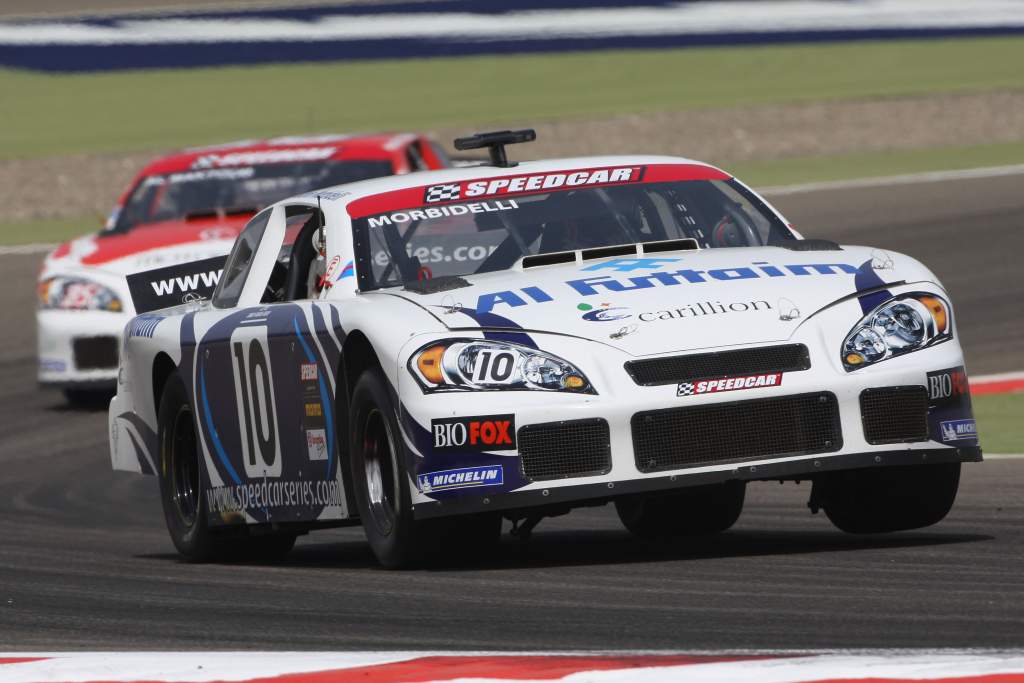 Nico Hulkenberg beat his future F1 team-mate Sergio Perez to the victory thanks to a beautifully-executed overcut in GP2's first-ever night race.
Most of the on-track passing at Losail was due to differences in tyre wear. This was exposed in the shorter Saturday sprint race where overtaking was limited – an ominous warning if Pirelli doesn't bring soft enough tyres for F1's first visit to Losail.