Mercedes needs to make its car faster and take a "big step" in qualifying after discovering it lacks "any strengths" versus Red Bull, despite winning the Formula 1 season opener.
Lewis Hamilton held off Max Verstappen to take victory in the opening race of the season for the first time since 2015, as Mercedes outfoxed Red Bull on strategy despite Verstappen taking pole by almost four tenths of a second in the faster car.
Though Mercedes' success continued the trend of the V6 turbo-hybrid era, the respective performance levels of its W12 and Red Bull's RB16B have justified the expectations many had after pre-season testing that 2021 may finally yield a year-long title fight – and even a changing of the guard.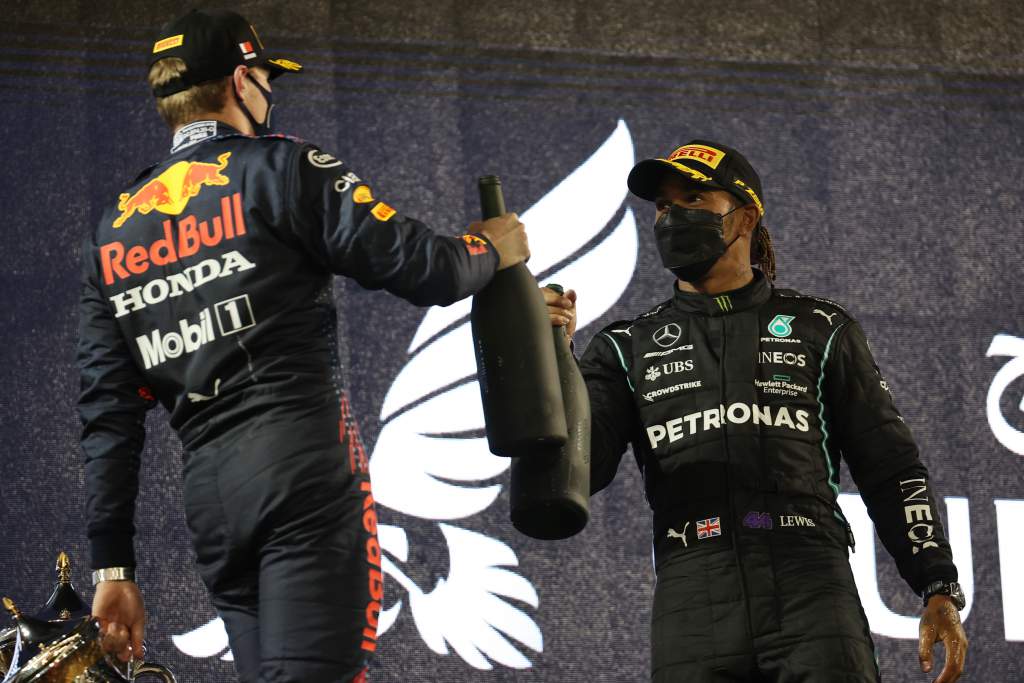 "This has got to have started off as one of the toughest, if not the [toughest]," says Hamilton.
"Red Bull's pace is incredibly strong. We can't match them in qualifying right now. That's a big, big step for us.
"I thought we could get closer within the race but that was a little bit too close for my liking."
The messaging from Mercedes' top brass post-race has been similarly wary.
"If somebody would have told me this was going to be the result on Sunday, I would have probably not believed you," says team boss Toto Wolff.
"We recovered well from the test. Still, if we're 100% honest to ourselves, we're still lacking pace in qualifying, and quite a bit."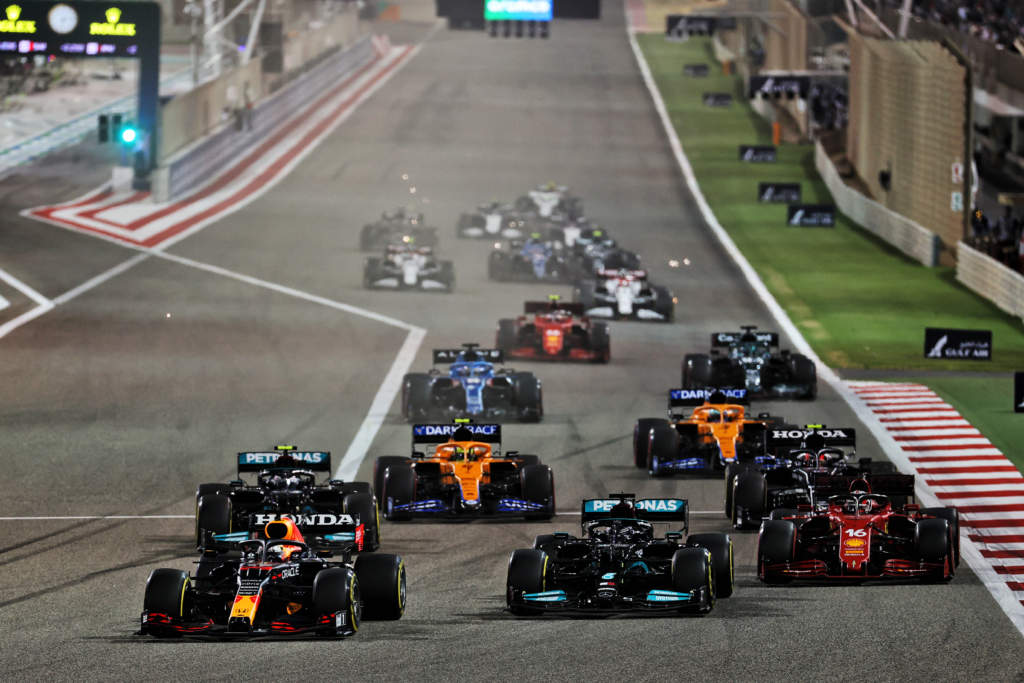 Trackside engineering director Andrew Shovlin's immediate analysis is even more blunt: "We don't really have any strengths relative to them.
"We've had a lot of years where we've been able to rely on straightline speed or high-speed cornering or interconnected corners.
"But you look at it here and we weren't taking any time out of them anywhere.
"There were a couple of corners they really took chunks out of us, in qualifying, the high speed, also Turn 9, 10, they were very strong there.
"Qualifying we're just bang on their pace in our best corners and they're quicker in the others.
"We need a faster car, simple as that."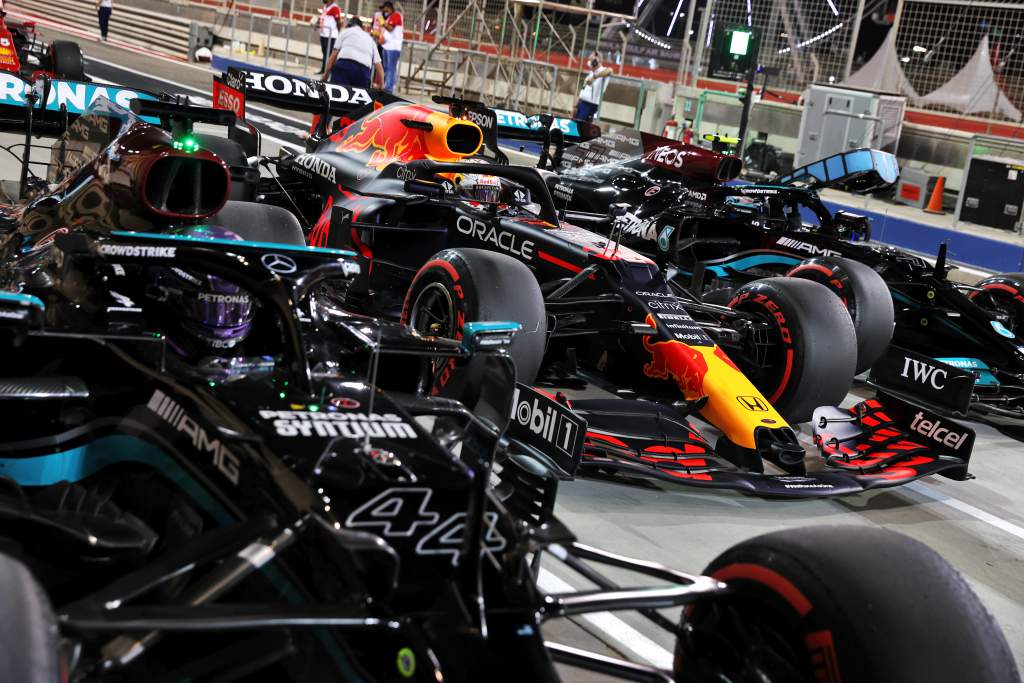 Mercedes doesn't have a slow car but it is slower. Hamilton's win in the season opener, earned through a risky strategic call from the team and excellent drive from its seven-time world champion, does not change that.
Wolff says the "racing gods" were on Mercedes' side in Bahrain. Even if that were to be the case, it would not be something Mercedes could bank on for an entire season.
"It's not that we found some awesome performance, it was a combination of race strategy, a solid race car, and then just being fortunate at the end," Wolff says.
That's why after one of the team's most satisfying wins of the hybrid era, and probably its best for a while, there was little time to enjoy it. Hamilton and team-mate Valtteri Bottas spent the best part of an hour speaking to the engineering team after the race to identify where the car needs to be improved.
Bahrain is a rear-limited circuit prone to gusts of wind and changes in wind direction. That will likely have exaggerated Mercedes' main weaknesses, making the rear unstable at times on entry and inducing wheelspin on exit. Red Bull did not visibly struggle with either of these things.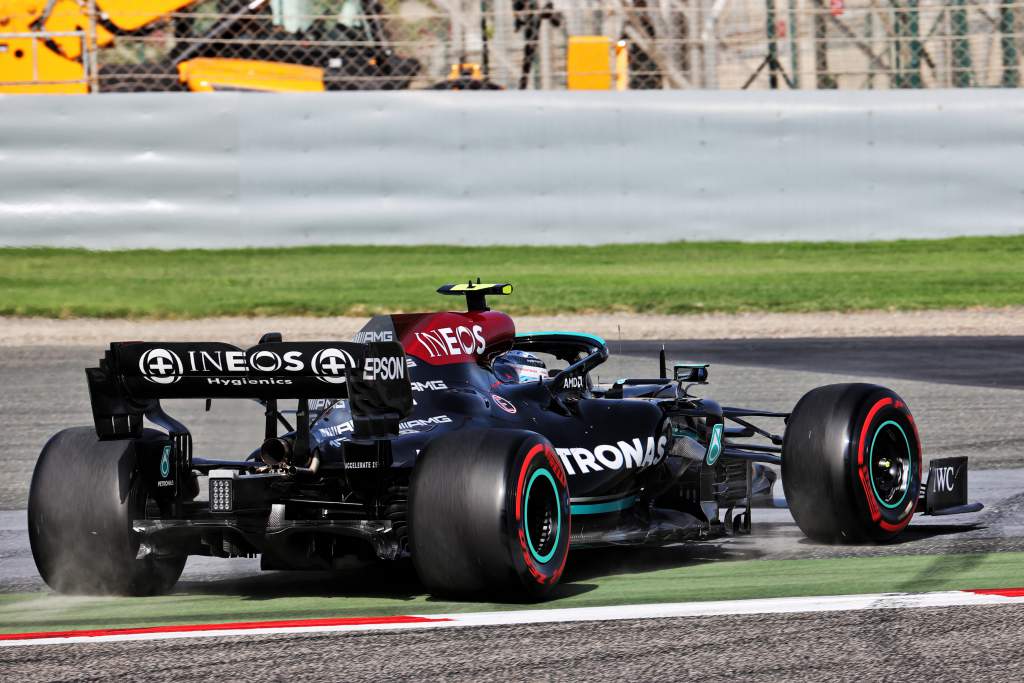 With no upgrades on the car at Sakhir, Mercedes effectively dialled in a false fix to balance its car out, hence the signs of understeer seen through the race weekend.
Unlocking the full potential of the car may require updates longer-term but if other circuits prove to be less punishing, Mercedes will likely have a smaller deficit to overcome anyway.
"The thing is, we just don't know how much better they'll be in other places that we go to – or how much worse," says Hamilton.
"Maybe our car's better in other places than it is here, or maybe it's worse, we'll wait and find out. One thing's for sure, we'll work as hard as we can to improve it."
Shovlin admits that "we're certainly hoping that this is not one of our finest tracks because we've really had quite a tough time" but also warns that the higher-speed corner deficits seen in Bahrain will be repeated at other tracks: including the next two on the calendar.
"We've got the car in a decent window by the end, but it's been awfully hard work," he says.
"And, if we look at Red Bull through the test, through free practice, their car just works really well. They've not looked weak at any point.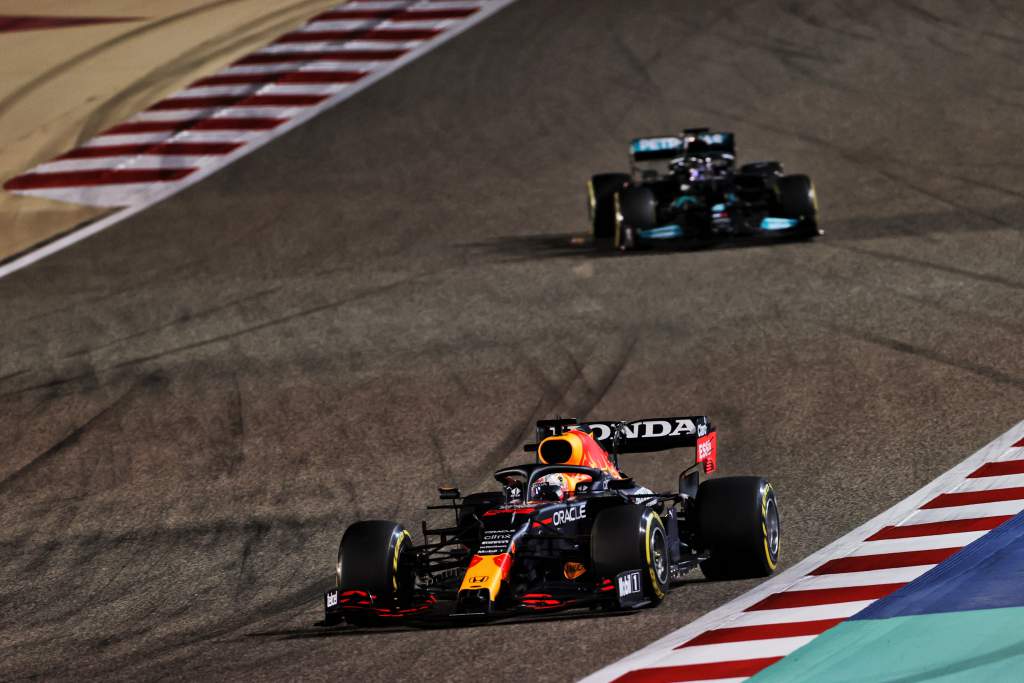 "Hopefully we'll find circuits that do suit us more than this, but looking to Imola, looking to Portimao, I don't think we're good enough in high-speed corners. There's plenty of that in Imola and in Portimao. And that's one area that they've got an advantage on us at the moment.
"We're going to be working pretty hard to bring performance to the car in the next couple of races. But I think it's gonna be tough.
"And with those circuits, there's elements that I think will move us in the right direction that we have struggled with the rear end here in Bahrain. Those circuits have been easier in that regard.
"But high speed isn't something that we would be naive in thinking can be a strength of ours at those tracks."
Targeted improvements to the W12 will come. But with windtunnel and CFD work more restricted than ever, a budget cap in place, and no engine development allowed, it's unlikely Mercedes will be unleashing an all-new package or developing the car long into the year either.
Ideally it would focus all development on the new technical rules in 2022. But Mercedes cannot write the season off, especially as it's started with a come-from-behind victory, and wants to win these titles against a rival with a car that's currently faster.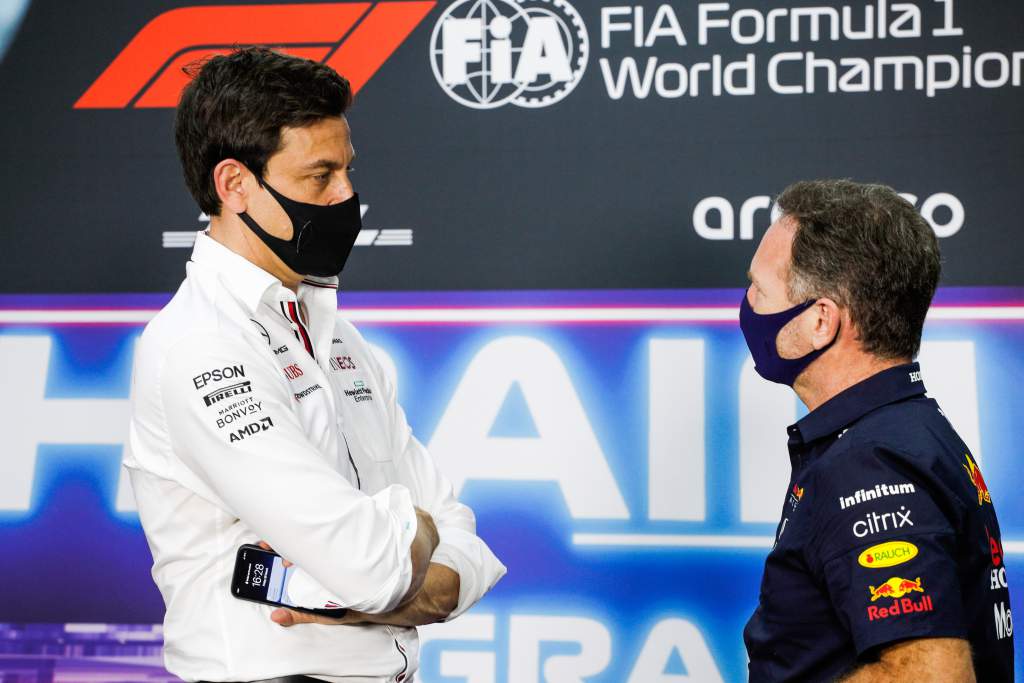 Shovlin acknowledges that improving the car is "different" this season, and adding downforce over the year plus a bit of power for the engine is not an option. But he says Mercedes has not got everything out of the current package yet, and admits that some parts of the car have not "delivered everything that they should".
That means finding "more subtle areas" such as driveability characteristics and maximising the set-up of the car in its existing form.
"I think this season is going to come down to the fine margins more than normal," says Shovlin.
"I don't see us really being able to develop to a point where we could get clear ahead and hopefully Red Bull won't develop to the point where they're clear ahead."
Hamilton jokes that he'll be grey-haired by the end of this season, with 22 more races scheduled and the fight against Verstappen and Red Bull set up to potentially go the distance. He says he's super excited for it and delighted that the fans will get something they have "wanted for a long time".
A battle like the Bahrain GP brings the best out of Hamilton on-track and he enjoys that for a few reasons, including the fact it gives him the opportunity to prove he can win without the best car. He said post-race, when asked about it being a chance to respond to critics who believe he's just had the best car, that he doesn't mind "having to pull out extra to make the difference".
But he also knows that the challenge may get even harder, whether that's Red Bull unlocking even more pace in its car or Verstappen becoming an even better opponent.
"I hope there are many opportunities in the future to be able to show what I was able to do [in Sunday's race]," Hamilton says.
"Of course, we were fortunate with Max going wide in Turn 4 [when Verstappen took the lead illegally and had to hand the place back] but that won't happen again, I'm pretty sure.
"We've got to do better, we've got to be smarter in how we navigate through our weekends with the fact that we don't have the fastest car at the moment."