McLaren's race-winning 2021 Formula 1 campaign and its year-long fight against a rejuvenated Ferrari banished talk of one of the main pre-season topics.
The British team returned to being a Mercedes engine customer in 2021 and had to adapt its car to accommodate the new power unit, having been optimised around the Renault design.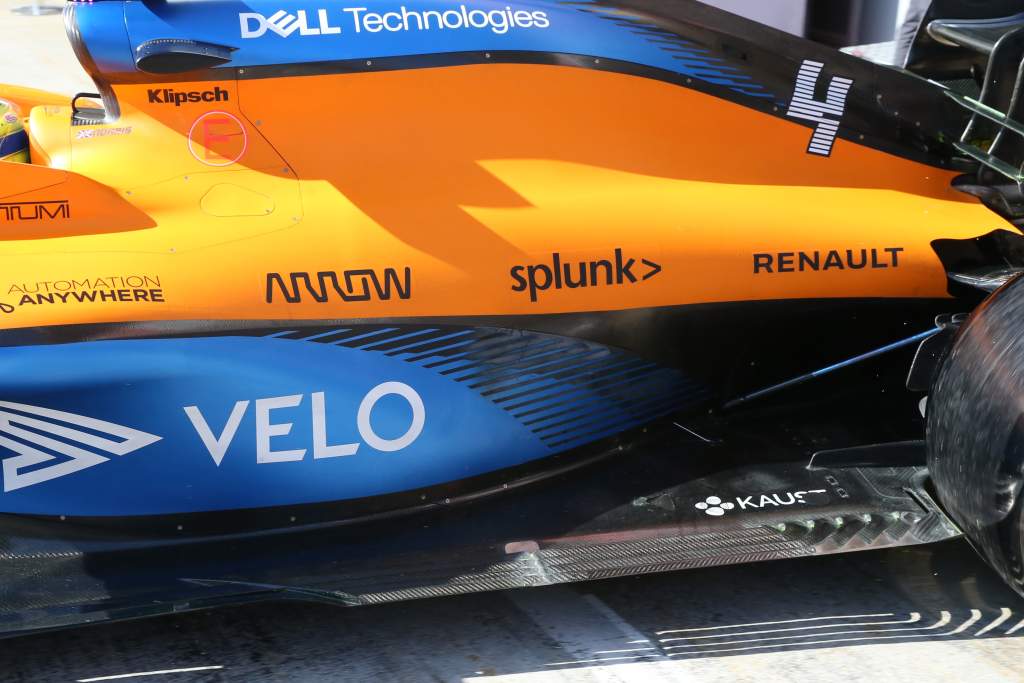 After pushing back new technical rules to 2022, F1 rolled over the 2020 cars for 2021 to keep costs down amid the coronavirus pandemic but implemented a token system to allow for a controlled amount of major development.
However, McLaren had to forfeit its development tokens in exchange for permission to complete the minimum work required to adapt its MCL35 chassis for the Mercedes engine – which presented a unique situation as it was the only team changing engines in this situation.
This was something McLaren had talked about quite a lot over the second half of 2020 and over the winter – McLaren Racing CEO Zak Brown even called it "a bit of a bummer because the modifications aren't necessarily for performance".
Technical director James Key reflects on the restriction with a mix of annoyance and understanding, as "there would have been things we did differently".
"We would love to have the token spend," he says. "It always seemed a little bit unfortunate that we had to spend on engine installation, a lot of components had to change.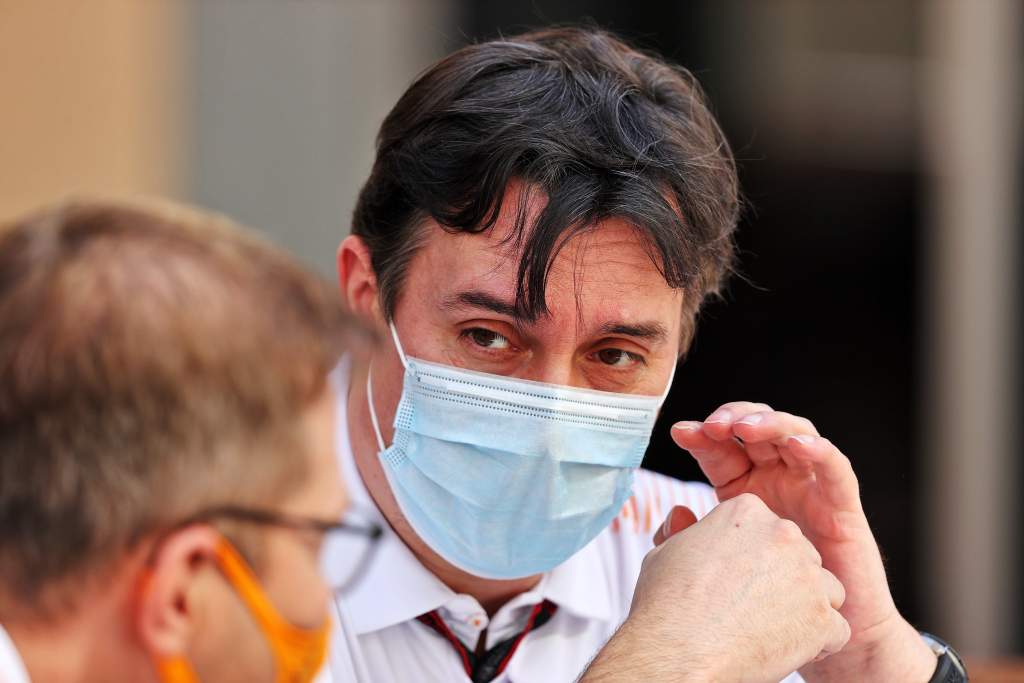 "But of course, the intent of homologation was to keep components the same. So you can kind of understand it."
As a result, Key says now that McLaren "didn't dwell on it for too long".
But he admits in the end it did cause compromises in two key areas. The first was in the installation of the Mercedes engine itself, for which McLaren had to "err on the side of caution".
While the switch from Renault to Mercedes would bring performance itself, given Mercedes' engine superiority, McLaren did not have the usual freedom associated with a new engine.
"One of the biggest difficulties is knowing how your heat rejection numbers and so on carry from one car to the next," says Key.
"It tends to be something you can't rely on from historic data and your knowledge of how your car has performed with its cooling systems from one year to the next.
"So when you swap, and I've done that many times in recent years [at Toro Rosso, Key oversaw changes to Renault and Honda power units], you haven't got a reference and neither really have they [Mercedes].
"Because what are you doing with your car, what are your efficiencies of your coolers and the aerodynamic side of things and so on? Is it equivalent to the car that they are used to with their customers and their works team?
"So you do tend to have to be a bit cautious. Had we gone again with the same regulations as we have now, I think we could have pushed that harder than we were able to do in the first year."
To ensure McLaren did not make any changes to gain further performance, it had to organise regular CAD design reviews with the FIA and satisfy that its proposed changes were "the minimum necessary" to facilitate the new engine.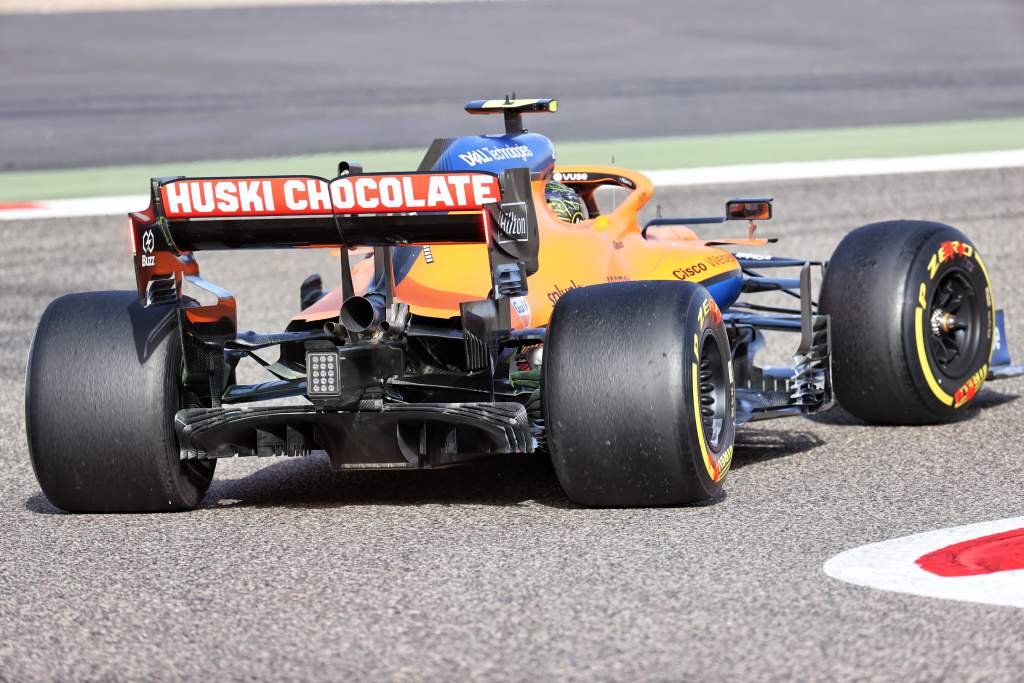 "The engine installation would have been a bit different had we had the normal freedoms you get," Key said.
"We had to put a Mercedes in a car that was meant for a Renault engine. That's kind of what the FIA wanted to see.
"We wouldn't have done that, we would have put it in a car designed for a Mercedes.
"So there were a few compromises."
The big, bulky changes included elements like the cooling layout and the fact the Mercedes' power unit has a split turbo and compressor, which has impacts on fundamental design elements like the gearbox, packaging space for the rear suspension, and the chassis' air inlet system.
Knock-on impacts from these areas would have required a token spend to address, so McLaren had to minimise the impact the changes had on the car.
"The reality is we would have done a few things differently," stresses Keyю
"But we had to try and take a car designed around a different power unit and squeeze a Mercedes into the same space, which was pretty tough."
The second was simply that McLaren did have other development ideas that it was not able to pursue.
The token system worked by assigning different component different homologation dates: several chassis and gearbox components were frozen from the first practice session of the 2020 season, while suspension elements – as an example – were frozen weeks later.
This meant teams could still update certain parts of the car before the 2021 season began, but others would be stuck in their 2020 specification if not changed by a late-2020 date.
And McLaren's issue is that it would not have the tokens to use to overcome one of these homologation deadlines.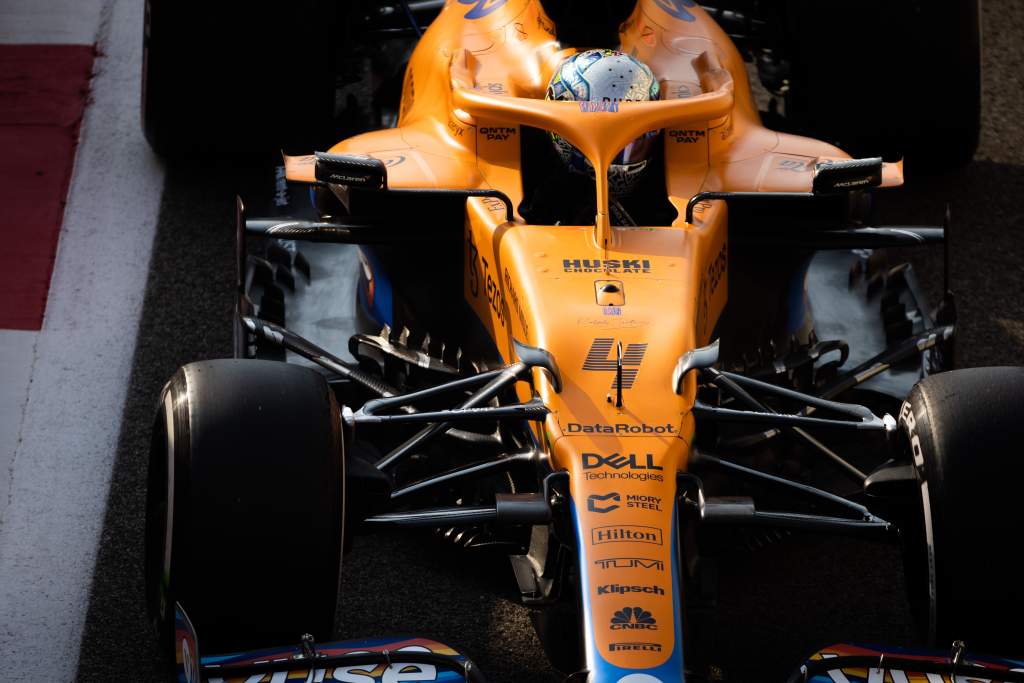 "There's probably a few areas we would have attacked again," says Key.
"Maybe another round of front suspension, maybe a little bit on the rear mechanically."
As explained in Edd Straw's technical review of McLaren's season, the team hit key developments hard in 2020 to try to combat this.
Ahead of the homologation deadline last year, it introduced a modified, narrower nose and front suspension tweaks. This was vital in limiting any disadvantage.
As Key says: "I don't think it put us at a massive disadvantage because the concepts we've wanted on the э21 car, we tried to put on in 2020 at the end."
That was evident in the strength of the McLaren package over the balance of the season, even though some obvious car limitations remained.
The lack of a token spend was never likely to be a defining element of McLaren's season – Mercedes, for instance, says it never spent its anyway.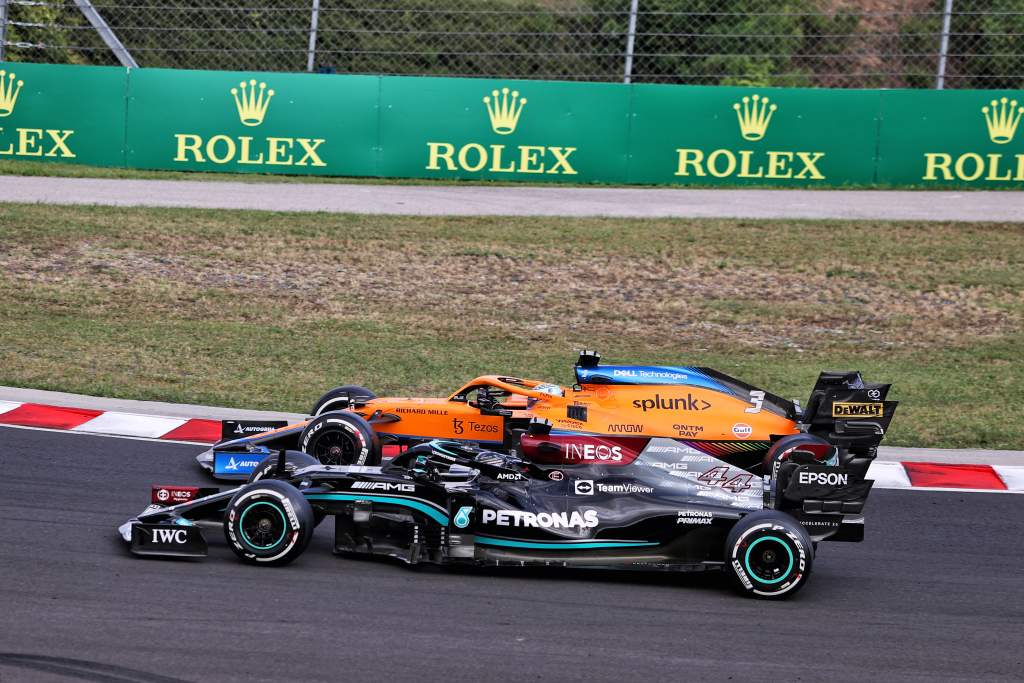 Perhaps that became a small red herring, and the real restriction was not in terms of wider development but specifically the limitations around adapting to the Mercedes in the first place.
"The challenges actually came with the circumstances under which we had to try and install it, that was probably the most difficult bit," says Key.
The fact McLaren started the year on the front foot with its new power unit and showed no signs of a compromised engine/chassis package speaks volumes for the work the team and its new engine partner did working within their imposed restrictions.
"When we made the decision that we wanted to go for the Mercedes power unit, there was a clear reason behind," team boss Andreas Seidl said a little earlier this year.
"We wanted to get the championship-winning power unit at the back of our car because it simply gives us the best possible reference to know where we are as a team.
"I'm convinced, looking forward, that with a Mercedes power unit at the back of our car, even in this customer relationship we are having with the regulations how they are in place, that this is not [getting] in the way of fighting for championships again in the future.
"I'm just very happy, looking at these first months in this relationship, how it started.
"Both teams in Brixworth and in Woking have done a sensational job over the winter and the COVID restrictions as well, in order to integrate this power unit into our car.
"We were really ready from the first test onwards without any reliability issues, which is a great result, and I think the results we could score this year speak for themselves."