The 2022 Monaco Grand Prix was a Formula 1 career high point for Sergio Perez, and what seemed at the time like a fleeting low point in relations with Red Bull team-mate Max Verstappen.
Verstappen hasn't admitted that the "something that happened in the past" that led to him rejecting Red Bull's request to give sixth place in the Brazilian Grand Prix back to Perez to help his team-mate's chase for second in the world championship was Perez's Monaco qualifying crash.
But it wasn't a coincidence that it was Monaco that was repeatedly brought up when journalists were probing Verstappen for a clue about what the lingering grievance was, and The Race understands that it is Perez's Monaco shunt that Verstappen had in mind.
Back in May, Perez crashed exiting Portier and was collected by Carlos Sainz's Ferrari, causing a red flag and preventing Verstappen from completing his last qualifying lap.
Verstappen was asked directly at least twice in Brazil, on TV and then again with the written media, if this was the past incident in question, and he didn't deny it. He even smiled when pushed on it by Sky Sports.
There have been suggestions since Monaco that Perez crashed on purpose. Dutch media have even claimed that Perez has admitted within Red Bull that he did.
Proving Perez crashed on purpose is almost impossible, as the evidence is limited and the closest to a smoking gun is Perez going on throttle far earlier and more aggressively than normal when exiting the corner.
If that incident is what prompted the act of retribution, though, Verstappen clearly thinks it was intentional. For he wouldn't have done this just to get back at Perez for making a genuine mistake.
The incident left Perez third on the Monaco grid and Verstappen fourth. Perez then won the race next day after timing his tyre change perfectly in the wet-dry race, while Verstappen finished third behind Sainz.
That result brought Perez to within 15 points of Verstappen's championship lead at the time, and was followed by Red Bull giving Perez a new long-term contract.
Perez described the Portier crash as a simple error.
"I was, I think, quite close to my time, trying to make it up," he said at the time.
"Turn 8 has been a difficult one for me throughout the qualifying session.
"So I was trying to anticipate and get quite early on throttle. But as soon as I touched the throttle, I could feel like the rear tyre was not gripping in.
"And I was playing with it a bit, until I lost it."
Verstappen expressed frustration over Perez's crash at the time, particularly to the Dutch media, though his annoyance appeared to be more over the generic problem of drivers crashing in Monaco qualifying and benefiting from rivals being able to improve, rather than any belief that Perez had done so deliberately.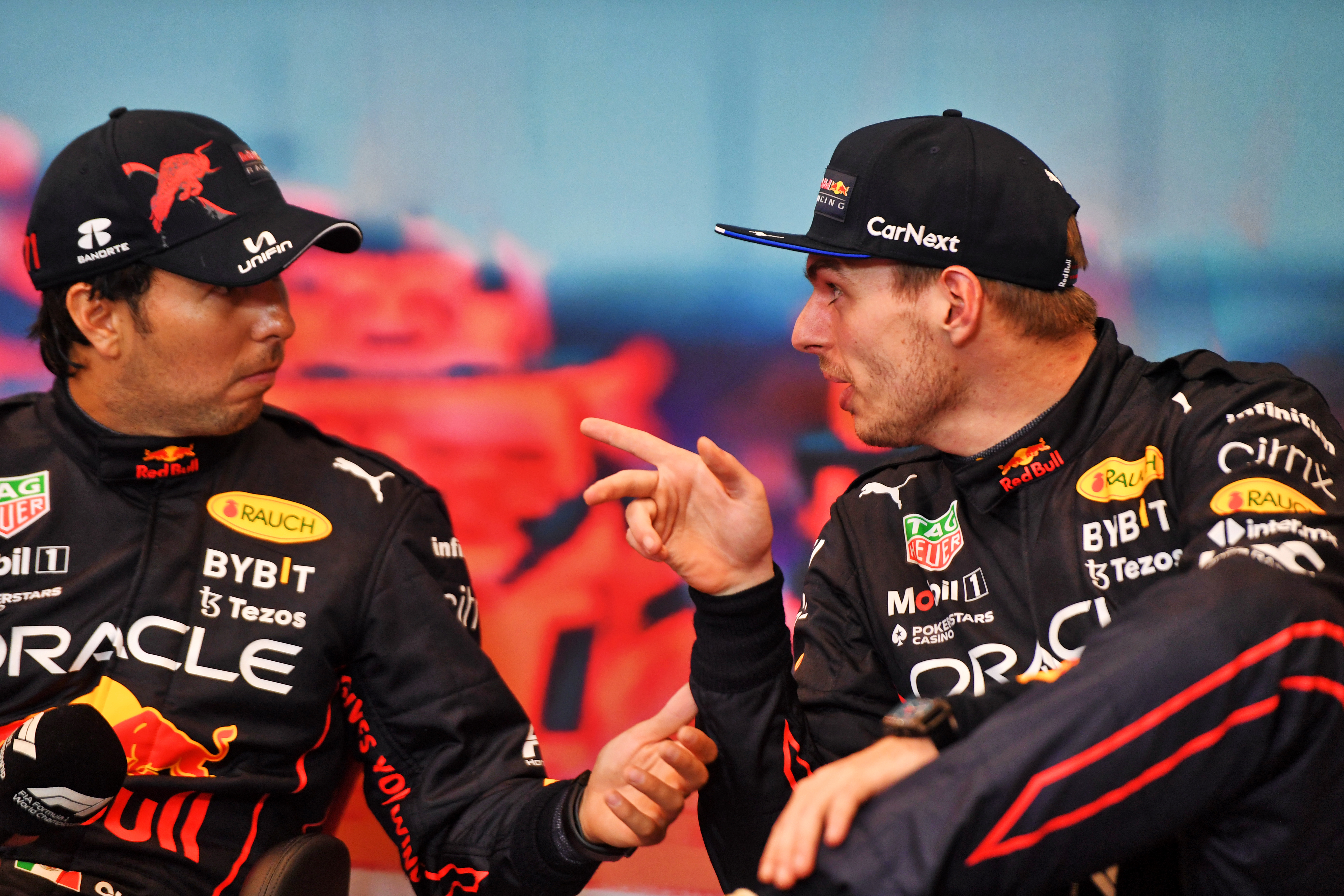 It was in the days after Perez's Monaco victory that Jos Verstappen released an explosive statement on Max's website where he criticised Red Bull for throwing away points for his son's title defence by not doing more to help Verstappen in that race.
Most of Jos's column related to Red Bull's race tactics, but there was a reference to the qualifying crash as well.
"Max also had bad luck in qualifying, because in his last run he was significantly faster and on his way to second place, until the crash of Perez," the elder Verstappen wrote.
"Then everything would have been different."