Essential personnel have been allowed to return to the Formula 1 paddock at Imola following the cancellation of this weekend's Emilia Romagna Grand Prix.
The event was called off in the wake of devastating flooding in the region, to avoid endangering more people and allowing emergency services to prioritise the relief effort.
Imola's circuit was spared the extreme damage and disruption that has killed at least nine people, left several more missing, and forced thousands to vacate their homes.
Multiple rivers burst their banks as some areas across Emilia Romagna reportedly received half their average annual rainfall in one-and-a-half days.
The Imola track has a river running adjacent to it – the Santerno – and that did cause significant amounts of water to flow into areas of the circuit, with the support paddocks flooding.
Set-up personnel had to vacate the track on Tuesday afternoon as a precaution, although the F1 paddock was spared the worst of the water, and not allowed back on Wednesday as rainfall increased and water levels rose further.
However, it is understood that personnel essential to taking down the infrastructure that had been set up so far were allowed to re-enter the circuit on Thursday morning.
Having spent a day-and-a-half away, this time will have also been used to assess what – if any – water damage was done in the areas that had been set up.
There are various other strands to what F1 does next, including the specific event fallout of what to do about Imola's lost race, and the many fans who bought tickets.
Though the 2023 Emilia Romagna GP has not been outright cancelled, it is unlikely to find a new space on this year's calendar because the schedule lacks much (if any) flexibility at this stage.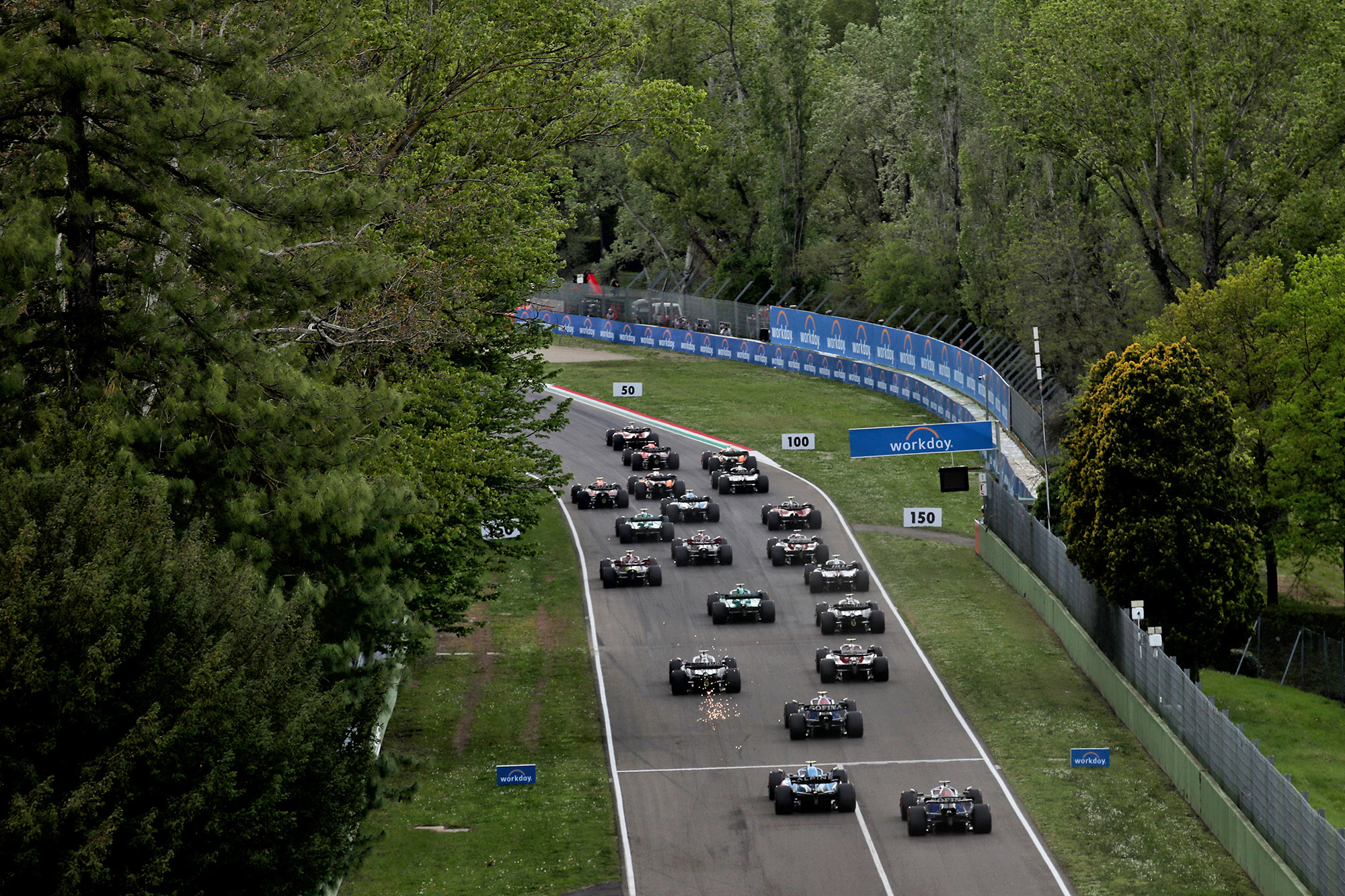 One proposal is that as this is a case of force majeure, and Imola should therefore not be liable for any hosting fee because of a 'cancelled' event, the missed race could just be added to the existing contract that runs to the end of 2025.
That would mean no Imola race this year, but it would resume for the final two years of the current deal and then have an extra race in 2026 as well.
As for ticketholders for this year's race, it is likely that fans will be refunded or given the option to roll the tickets over to 2024.
There is also the matter of getting ready for the next grand prix in Monaco.
Some structures are already there as there are two sets that alternate at European events.
Race-to-race items will likely start to be shipped today and tomorrow depending on how the packdown goes and whether the roads around the circuit are accommodating.
So many roads and bridges have been closed, or suffered flooding, that it is hard to say with certainty which routes will be immediately accessible.
Should the various F1, FIA and team structures be straightforward to pack up and relocate, though, theoretically the set-up in Monaco will be less stressed than usual, as things will start to arrive several days in advance rather than in a hectic midweek between back-to-back races.