Mercedes was "pretty disappointed" not to split the title-contending Red Bulls and Ferraris in British Grand Prix qualifying after misjudging how to handle Lewis Hamilton's final run.
The upgraded W13 has been competitive at Silverstone and after a very strong Friday Mercedes looked to have kept itself on the fringes of the lead battle in dry conditions in final practice.
A wet qualifying session then brought Hamilton into even closer contention, as he ended Q2 second-fastest fastest and looked Verstappen's nearest challenger in Q3 as well.
But after aborting his penultimate lap – which was an improvement – so he could do the final one with a higher engine mode, Hamilton only managed the fifth-fastest time as he lost tyre temperature on the unplanned cool-down lap and the rain intensified as well.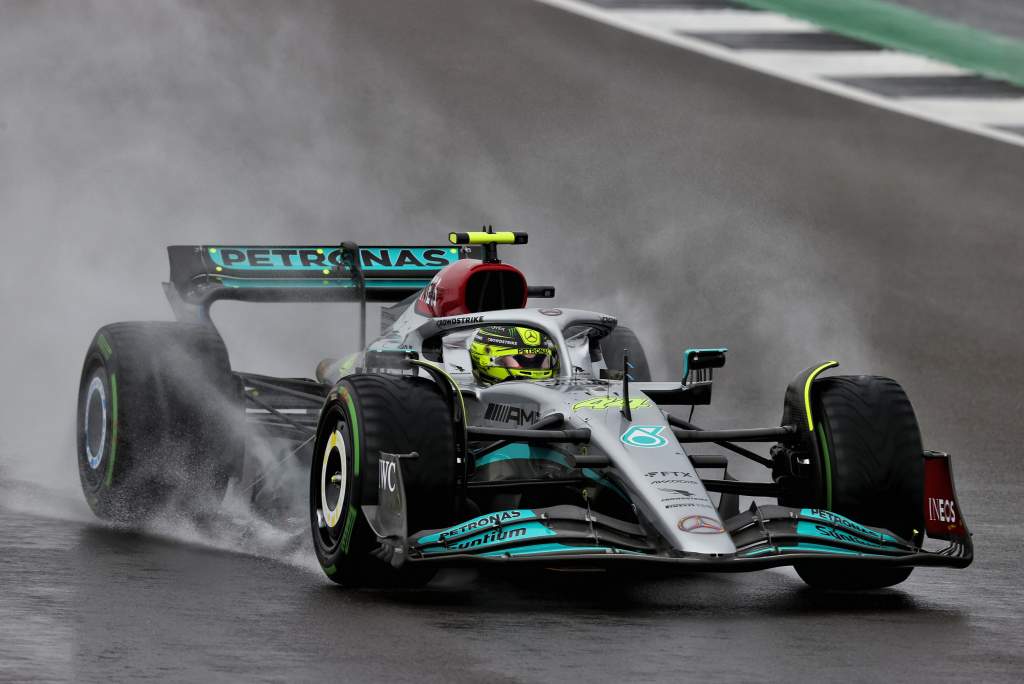 Mercedes team boss Toto Wolff thought the car looked "good enough for front row, maybe top three".
"But in the end, it didn't come together at all," he said. "And therefore, I'm pretty disappointed actually with the result."
Hamilton said he felt he could "definitely" make up the time to Verstappen, who held provisional pole at the time.
"In the past races, would have been super happy with that," Hamilton said of finishing fifth.
"But of course, because it's the British Grand Prix, you're hopeful of something more. And I think we were on course for that."
Wolff said it was "not optimistic" to think that Hamilton would have challenged for the front row had Mercedes played that final run differently.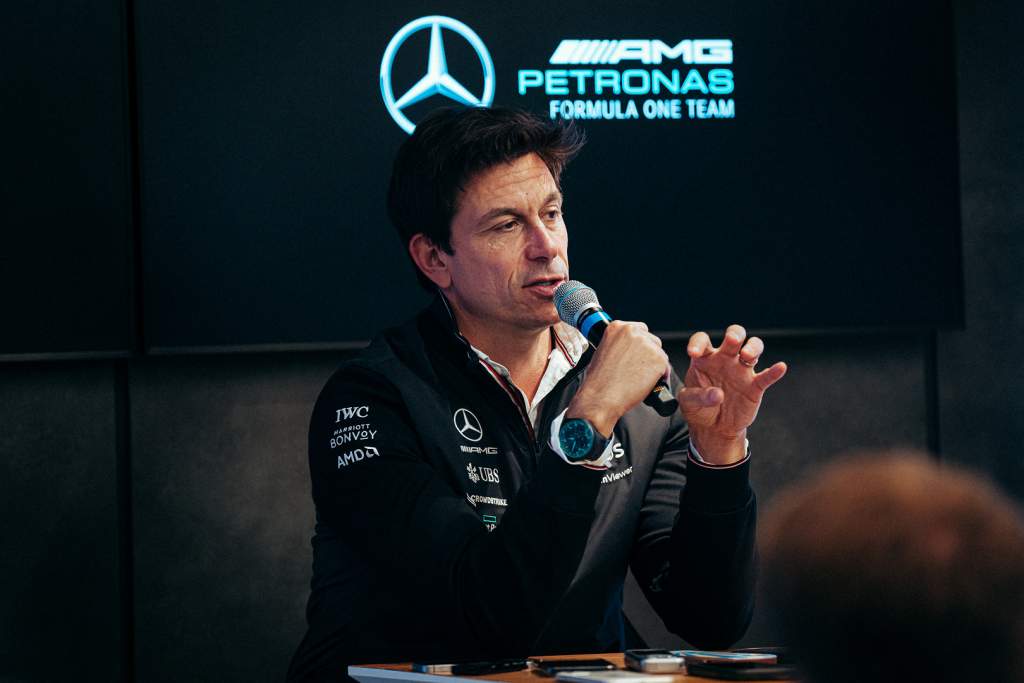 "If we would have continued with the consecutive laps and given up a little bit on engine mode towards the end, I believe that we would have qualified for the top three positions," said Wolff.
"In the end, you never know. But I think that lap would have been pretty good.
"He was very impressive. In all the previous runs, he was right there, just tenths off Max, definitely clear of the others.
"And we thought, OK, here we go, last run, Q3. And then it just didn't come. But we know why."
Hamilton's team-mate George Russell also ended up well adrift of the lead fight, in his case because of a mistake at Club early in his final qualifying lap, which he reckoned cost him four tenths.
Russell finished eighth and said he had "underperformed" relative to the car's potential, something he put down to losing confidence as qualifying progressed.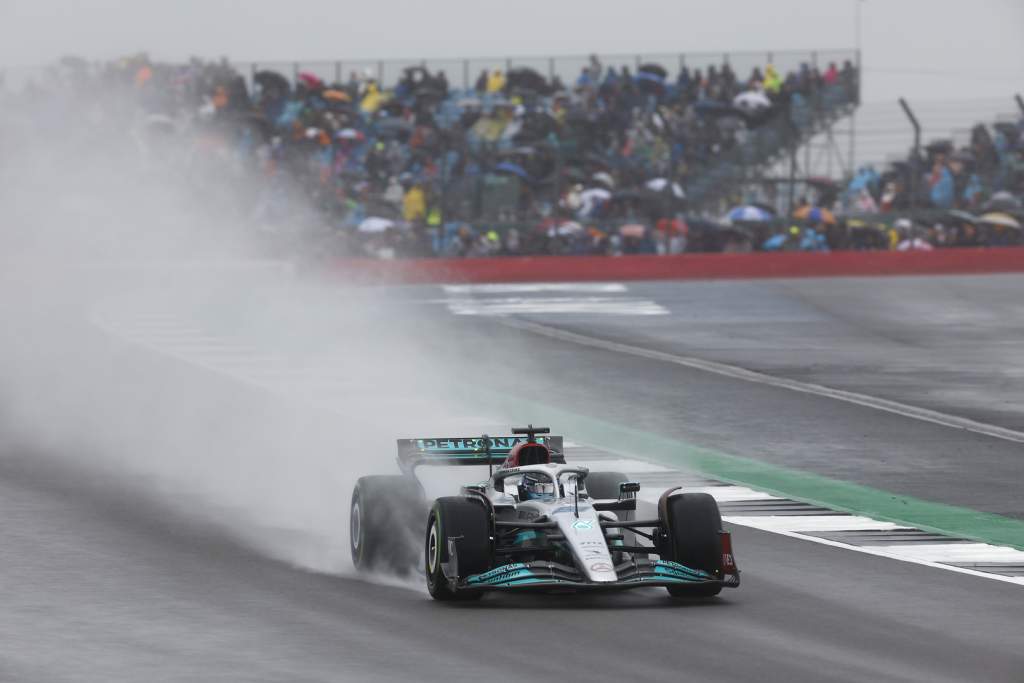 "It was definitely tricky finding the right line," he said. "I clearly didn't do a good job with that.
"It's strange, these are conditions that I usually really like and in Canada there was really strong pace.
"In the past I've been strong in these conditions but today, for whatever reason, it wasn't."
Mercedes has brought a broad suite of changes for Silverstone including new front suspension fairings and a revised floor.
The feeling in the team is that it has added aerodynamic performance without reviving the porpoising problem it has worked so hard to get on top of.
However, there was still some bouncing through high-speed corners and Hamilton felt this is why the rain equalised performance slightly.
It is also the case that Silverstone suits the W13 better, as it more resembles Barcelona, the last venue Mercedes was clearly the third-fastest team in qualifying as well as the race.
Nonetheless, Mercedes remains optimistic that this package will represent a genuine step in performance and show its understanding of its issues continues to improve.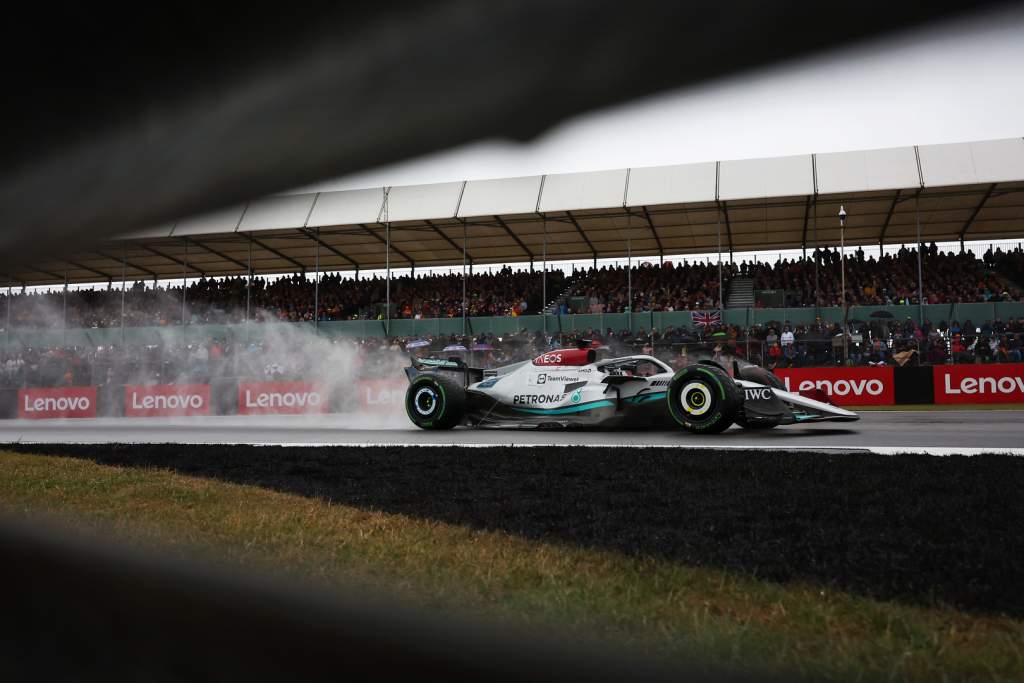 "We've seen good data on the upgrade that showed us that we've gained some relative laptime to the others," said Wolff.
"But then we mustn't be fooled like we were last time around in Barcelona where we thought we are on top of the problem, when we weren't."
That's a reference to Mercedes being buoyed that it could start challenging for race wins, but then struggling more again in Monaco, Baku and Canada – particularly in qualifying.
Those tracks are unconventional and bumpy, though, which plays to the W13's weaknesses rather than its strengths as it is a stiff car with a harsh ride.
And although Mercedes has improved its porpoising problem and has not exaggerated it here, it is still not entirely on top of that issue either.
"We've had the bouncing," Wolff said.
"We had a car that from the video looks pretty good, through Turn 9 is a good example, we look much better than many other cars.
"But the drivers still have the feeling that it's a bit stiff, and that it bounces and it's like an on and off switch.
"You have it and then you don't and even us digging through the data, you can't really dissect why it's bouncing on one session and not the other.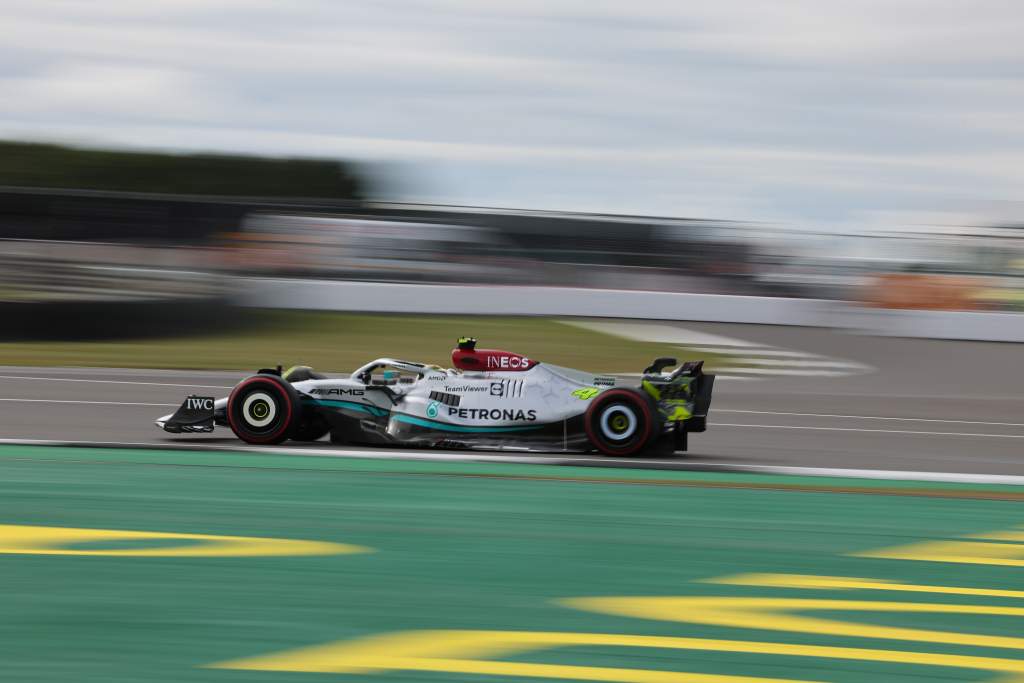 "So it's still a mystery, although we have more data points that will allow us in the future to dissect it. But at the moment, it's still not where we want it to be.
"We can't correlate that it changes so much between one one session to the other, one tyre set to the other.
"There is no indication about set-up, the wind, ambient, general track conditions, none of that."
Hamilton said: "Baku was a really bumpy circuit, this is a much smoother circuit but in the high-speed corners is where we still have bouncing.
"But it's not aggressive physically, it just messes up the balance a bit.
"The car has been improved, so we've just got to try keep working away, improving this car.
"There's so much potential in it, we're just not fully unlocking it."