Carlos Sainz always knew his first Formula 1 pole was going to come sooner or later. He's a quick driver in a quick car and inevitably one day circumstances were going to work in his favour.
But he probably didn't imagine it was going to feel like this.
"No way," he replied as his engineer Riccardo Adami confirmed it on the slow-down lap. "Oh s**t! I didn't expect that one. I felt terrible out there. How did I do P1?"
As Adami replied, he kept it together at the critical moment. With the track drying by whole chunks each lap, it was always going to be about being in shape for the final one – that final lap on which Charles Leclerc spun on the standing water out of Chapel, and where the spray from Leclerc's car was still hanging heavy in the air.
This brought out yellow flags for which the following Max Verstappen was obliged to lift. There went Sainz's two main rivals.
With Sergio Perez also having made a mistake early in his final lap, all Carlos needed to do was keep it clean for the final few corners, which he did without trouble.
But there had been a few sticky moments on his way to that point. In Q2 in particular his difficulty in generating temperature in the rear intermediates meant he put in a cautious first couple of laps that were nowhere near the top 10 needed for Q3. At which point the rain intensity began to increase.
For a horrible few moments it looked like he'd missed the window and that he'd not be graduating. Thankfully the increased grip from tyres now fully warm was more than the reduction in grip from the track and the somewhat ragged resultant lap was good for fourth-quickest (albeit 1s off the Q2-heading time set a lap earlier by Verstappen).
So he had no reason to be particularly confident going into Q3. The Red Bull seemed able to switch on the tyres immediately. The Ferrari needed a couple of laps or more. Q3 was wetter than Q2, so that problem was now more acute.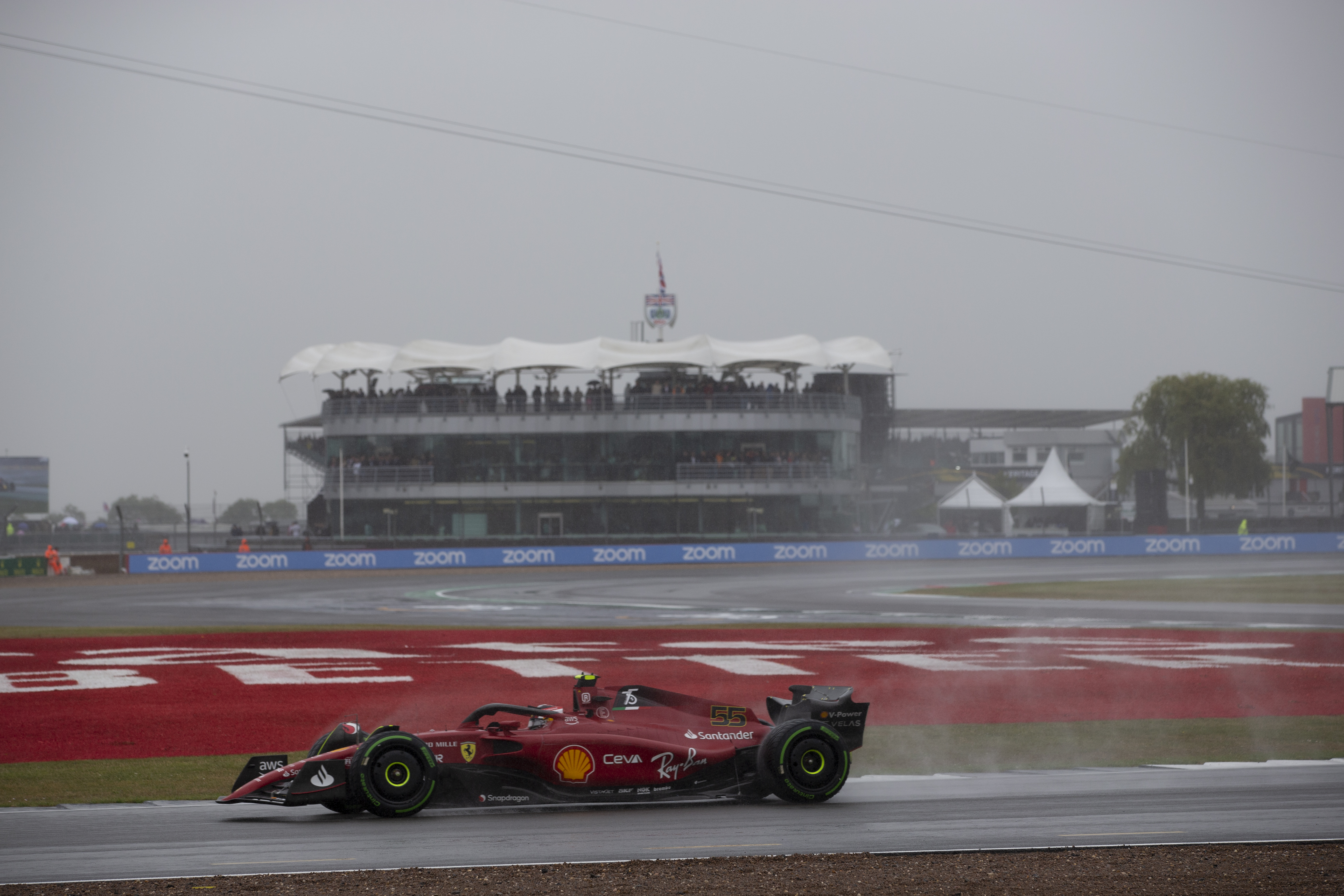 Without the rear temperatures, the thing was horrible. With no traction but, more importantly, no rear stability under braking and into the corners – and with that treacherous standing water threatening to overwhelm your inters if you got out of the groove. Which just sucks away a driver's confidence. When being quick in such changeable conditions is about that delicate balance between confidence and patience.
He'd always felt like a great wet weather driver coming through the ranks. "But then you arrive in F1 and you have Max, Charles, Lewis Hamilton – what can you say about Hamilton? It becomes very difficult just to make the difference of a tenth when you are up against these guys." Not enough to make any difference at all if the tyres are just not giving you the messages.
Whole seconds off the pace, he languished towards the bottom of the top 10 each lap, even as everyone's lap times were improving, as the rain had now stopped. The hot times were invariably being set by Verstappen, with Leclerc and sometimes Hamilton snapping at his heels.
"The tyres were just not coming in and I couldn't get a reference, as the delta on my dash was showing compared to Q1 when the track had been much drier, so I was 3s off that delta, which was frustrating because you couldn't see progress. I did a switch change and the Q3 delta was then showing."
With clock counting down all could do was start to push and see what happened and – lo! – the tyres came in. It still didn't feel great but was much better. The penultimate lap jumped from him eighth to fourth, though was still 1s adrift of pacesetter Verstappen, 0.4s off Leclerc and slightly slower than Lando Norris's McLaren too.
But with the car beginning to give him messages he liked, he began that final lap – although he was one of the first across the line before the flag and therefore at a disadvantage to the others, he had a clean sight line denied to them, with no one in front.
"I made a mistake through Turn 3 [Village], which put me off line for Turn 4. Then through the first high-speed [Copse] I felt I should have pushed more."
At this point – at the end of sector 1 – he was half-a-second adrift of Verstappen and a quarter-second off Leclerc (which was about what he lost by that error he referenced, which had taken him wide out of Village and off the throttle for an age to keep the front from running off track).
But with his confidence now rising and the knowledge from Copse of how much the grip had improved, he took a lot of commitment into the super-high speed Maggotts-Becketts-Chapel sequence. There was a lot of left-hand kerb through Maggotts and his line through the standing water exiting Chapel and onto the Hangar straight saw the car straight at the perfect time to get early on the power.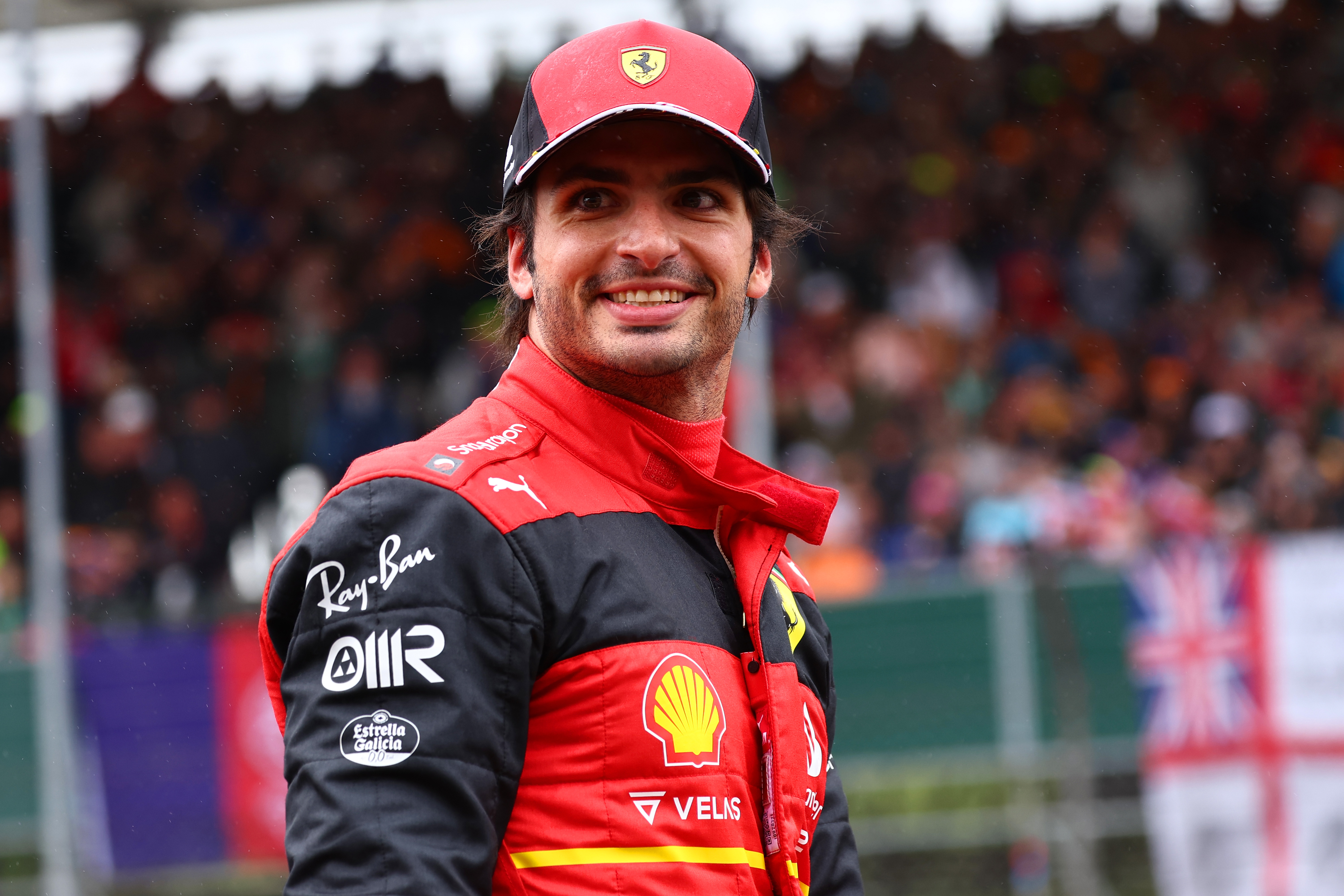 Maybe those relatively slow earlier laps had left him with more rubber when it mattered at the end. Whether worn rubber was a factor in Leclerc's spin through Chapel a few seconds behind Sainz is impossible to know. But that Leclerc incident essentially secured that sweet career Sainz first, a momentous occasion for any driver.
The look of disbelief was still on his face as he removed the helmet and faced the interviews. Carlos Sainz, pole position. It was always going to come. It happened to come like this.