AlphaTauri heads into 2022 off the back of strong season, during which it had the fifth-fastest car on average and was occasionally ahead of Ferrari and McLaren. But given it remains one of F1's smaller teams, the major rules reset is a potential banana skin – one that the support it gets from Red Bull can help it avoid.
AlphaTauri has long leaned on Red Bull to run what used to be referred to as non-listed parts, which are now formally called transferrable components. This became a more formal strategy for the 2019 car, with the push for to increase the "synergy" in terms of components.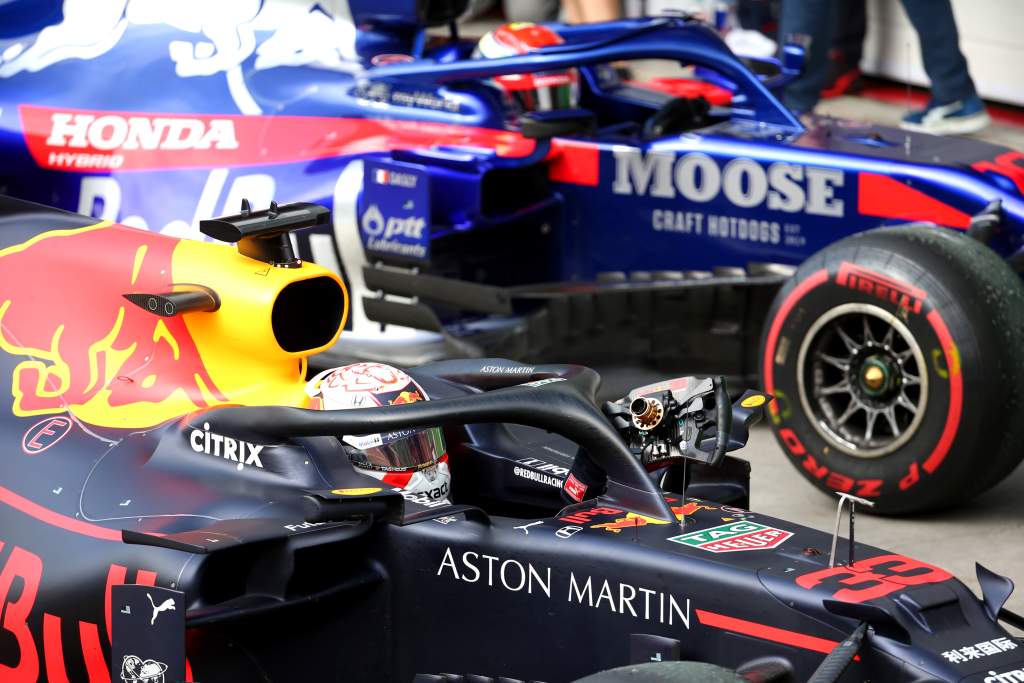 But it has not gone to the extremes of Haas in capitalising on what's effectively a technical partnership given the shared ownership, with good choices made in picking and choosing what to use.
For last year's successful AlphaTauri AT02, the team opted not to take the 2020-specification Red Bull gearbox and rear suspension despite the fact it was available without token spend. This was based on the desire to continue down a path it felt better suited its car and stick with its 2019 Red Bull-based rear end.
For 2022, it will lean on Red Bull's '22 designs in that area. It will have the option to expand on this for the 2023 car.
"We'll take the gearbox, hydraulics and rear suspension from the 2022 Red Bull," said technical director Jody Egginton.
"They've committed to building the same parts for both teams, as the regulations insist.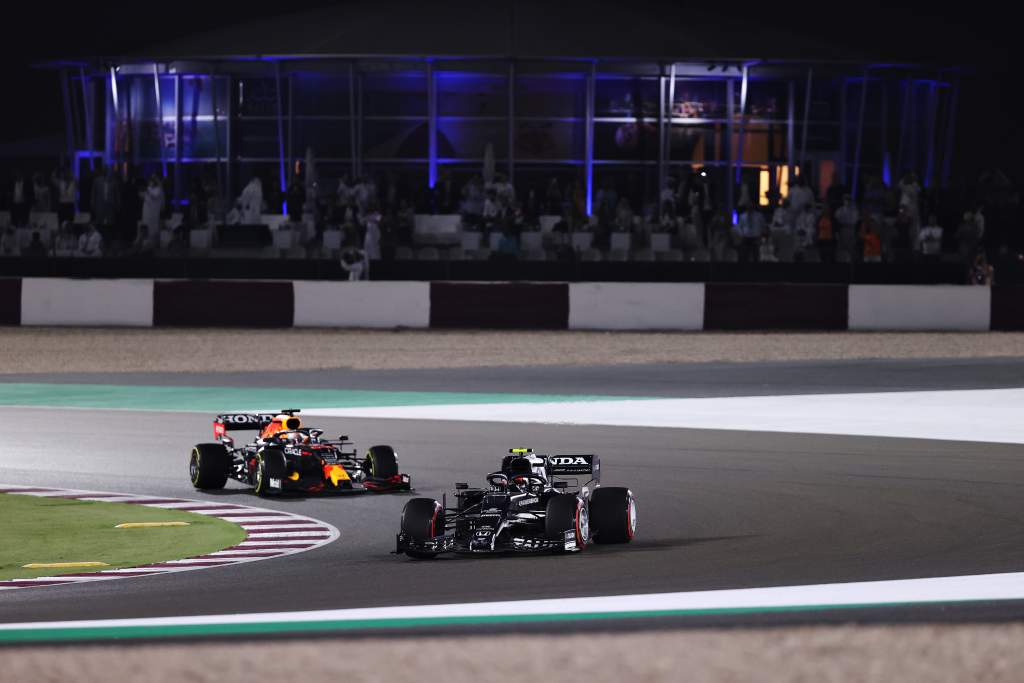 "The subtle difference is that all the aero surfaces on the suspension, the cladding, have to be team-specific. But the mechanical bits will be Red Bull's.
"The front the car will all be our own. Over the last three years we've sort of done mix and match. Sometimes we've taken more, in the first year of synergy [2019] we took pretty much all of the front suspension, then we took the inboard [suspension parts] and then in the final year we mixed it up.
"For '23, we'll see because at that point there's more parts available on the menu and the list of transferrable parts we can choose."
By taking some key components from a partner team, AlphaTauri is able to deploy its resources to areas that have a bigger impact on performance. This primarily means aerodynamics.
It's one of five teams that runs a customer gearbox, the others being Williams (which is taking the Mercedes gearbox for the first time in 2022), Haas, Alfa Romeo and Aston Martin. This in particular saves significant resource and means they don't have to allocate staff to such design work.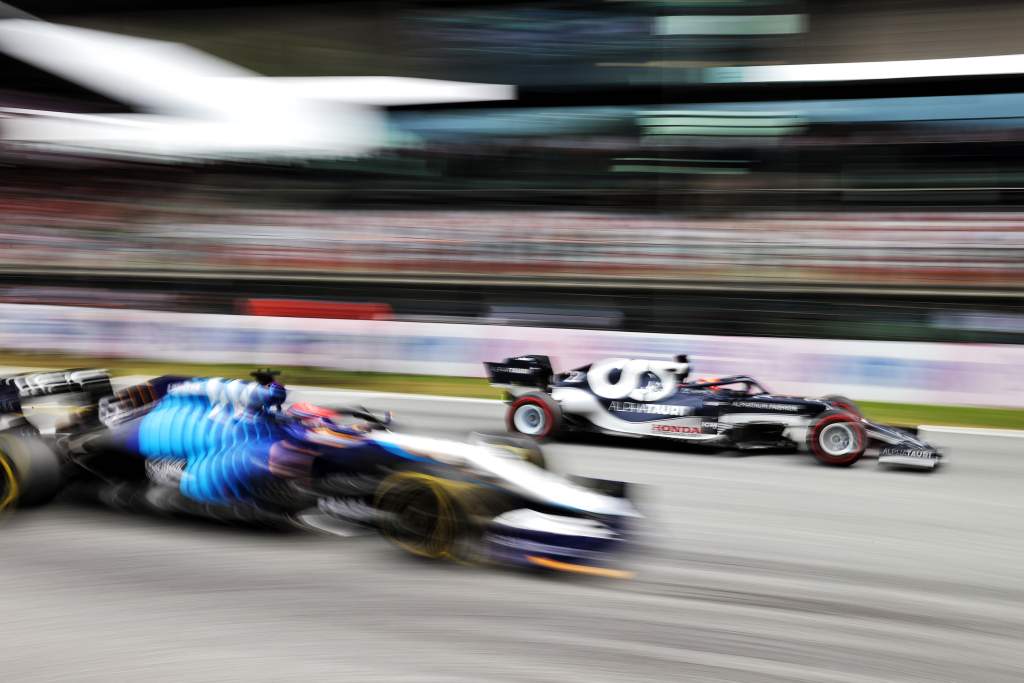 "For a smaller team if you're taking a gearbox it allows you to focus elsewhere," said Egginton. "The first year of synergy in 2019, we had guys who'd been designing gearbox parts and they moved over to other activities and it's been a challenge but also refreshing.
"We have quite a flexible design office. If we suddenly decide we're going to buy some front inboard suspension components, then the guys who would normally design them will go off and do something else. We can move our resource around to where we think we can get the most performance.
"If our car concept isn't suitable for taking certain parts off Red Bull we'll do it ourselves but the gearbox is the one fixed part that we take. We're not keen to do our own there now and we'd rather take the Red Bull box and dress it as we see fit."
60% WINDTUNNEL BENEFIT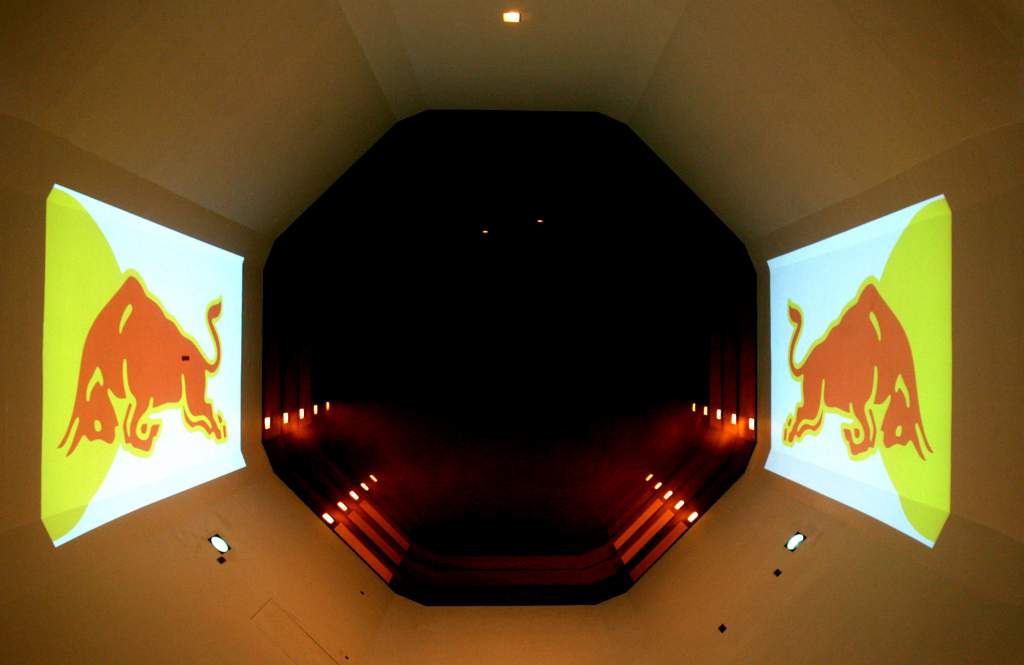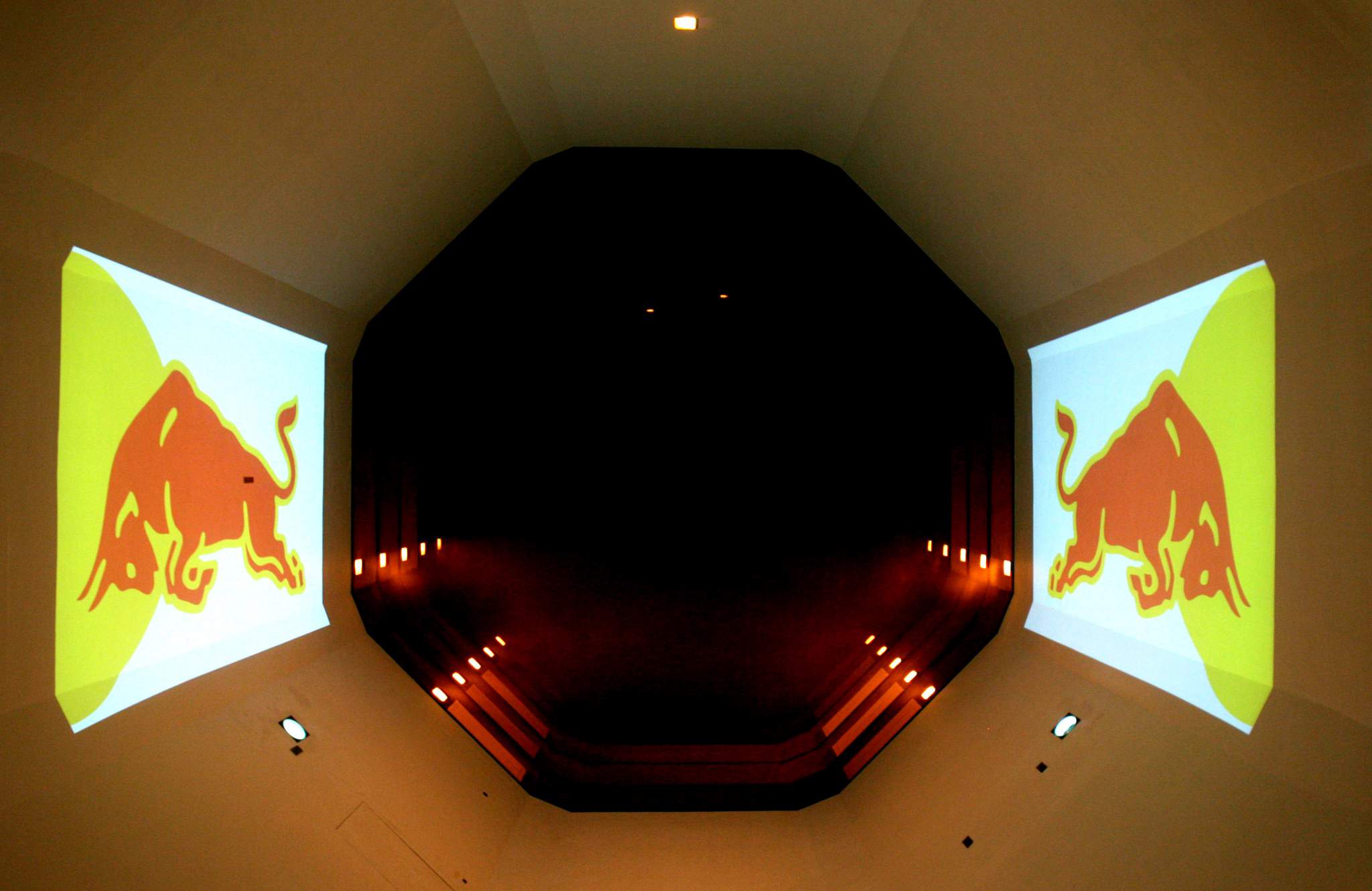 The 2022 AlphaTauri AT03 will be the first car that has been designed by the team using the maximum-allowed 60% scale windtunnel.
It was the last holdout using a 50% scale tunnel, but regulation changes limiting the use and occupancy time means that last year it was able to start sharing the Red Bull windtunnel in Bedford in the UK. While that might not sound geographically convenient for a team based around the corner from Imola, it has an aero design group based at its old windtunnel, a 40-mile drive from Bedford.
"The launch-spec AT02 was developed in our 50% Bicester tunnel," said Egginton. "We released the launch car then started work in Bedford towards the end of January, so we launched in one tunnel and developed it in another.
"The benefit of having two different models was you could do a bit of back-to-backing to benchmark it. You always have a learning curve at a new facility as it takes time to get used to the new ways of working. We're also more time-restricted in that we have to share the tunnel with another team, whereas before we could go any time we liked.
"Overall, we're quite satisfied and it was important to make that move to be prepared for the '22 regs."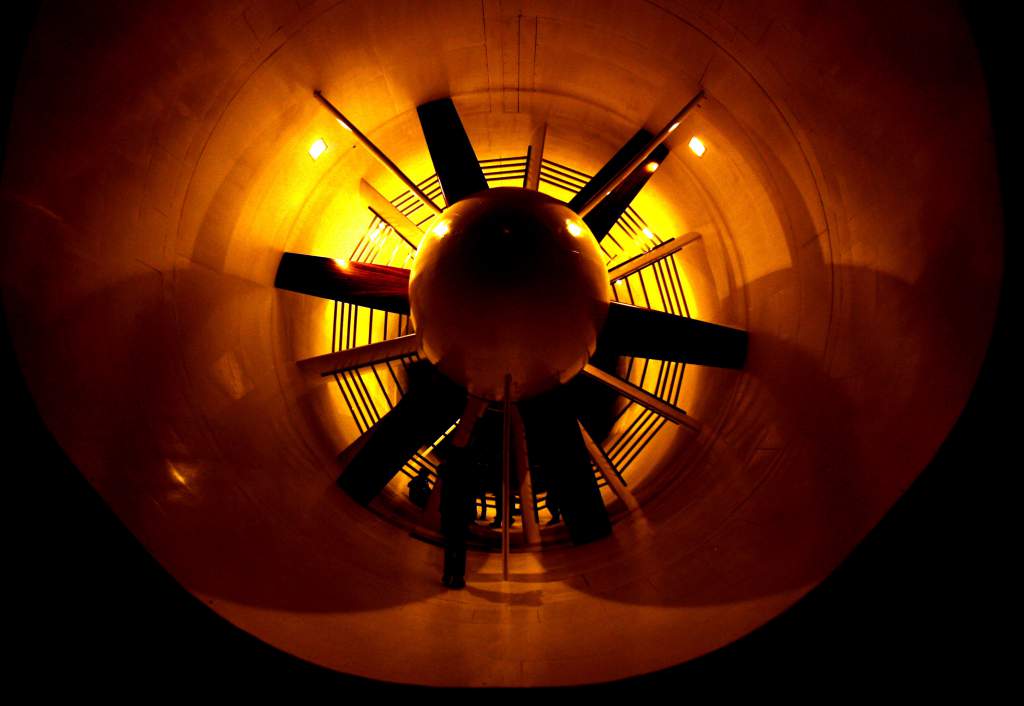 As well as being a high-quality windtunnel, one that Red Bull has invested significantly over the past decade-and-a-half, it also offers the advantages of running a larger-scale model.
This should offer higher-fidelity results, although to use it AlphaTauri has had to modify its model-making capabilities.
But the team is confident that, having gone through the process of adapting to the new windtunnel, it has increased its development potential with much of the pain of doing so gone through in 2022.
"Going to 60% has got clear benefits and we were the last team to switch" said Egginton. "There is a learning curve and at the start of the year [2021] we weren't quite getting the run-rate we wanted.
"At that time, we could have been a bit more efficient at 50% but looking forward it was the ideal time to change because a big chunk of the car was carryover, so you had a good reference to take to the new tunnel and see what correlates better and what question marks do you have.
"In that respect, we made the right decision, but those changes are never seamless."
SUSTAINING PROGRESS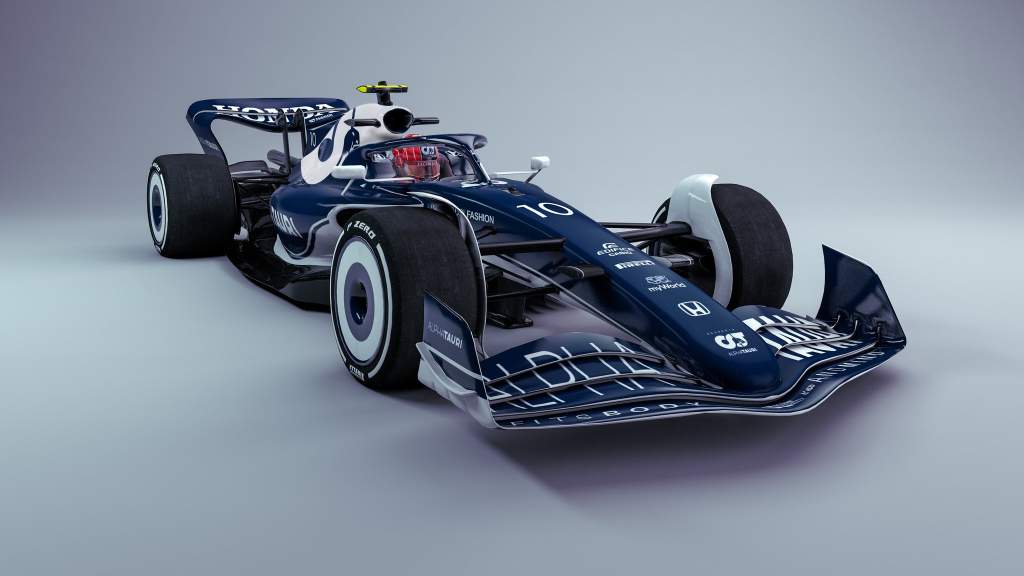 AlphaTauri has made formidable progress in recent times, rising from ninth in the championship in its Toro Rosso guise in 2018 to sixth last year.
While it underachieved in terms of championship position given it should have been fifth, which was primarily the consequence of Yuki Tsunoda's poor points haul compared to team-mate Pierre Gasly, this is a team on a clear upward path.
In 2020, it finished seventh, but had the car to beat Ferrari to sixth. That left it one place worse off than it had been in 2019, when it did finish sixth. While this is still very much a midfield team, it has been able to mix it with bigger rivals during this period, something it hopes to continue to do this year.
"We're on a good trajectory, refining our processes, getting closer year on year," said Egginton.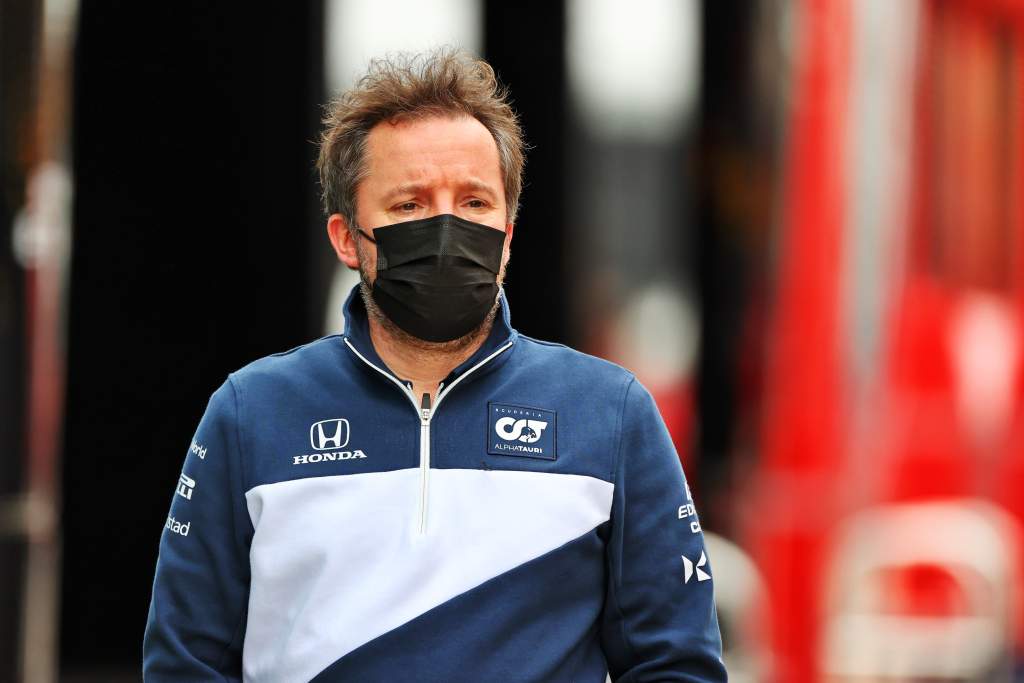 "But we're still quite a young team and we've got a lot of young engineers and designers, which is fantastic to see.
"We're not the biggest team and we're not suddenly going to get massive. We've probably got 150-200 heads less than some of the bigger teams but I believe we can carry on with this trajectory.
"The target is more of the same, applying the same philosophy, as that seems to work. But then again, it's completely new regulations so there's a scope for someone to move forwards.
"What we're seeing on the aero progress is in line with anything we've done before."