Last season was just a rehearsal for the real part of Fernando Alonso's Formula 1 comeback.
When Alonso signed with Renault for the 2021 season it was with an eye on the new 2022 technical rules and beyond.
He wasn't ending his self-imposed two-season sabbatical just to play in F1's midfield again – he saw the French manufacturer as his best chance of a last bid for a third world championship.
After a slow start, by his own admission, Alonso was quickly at his feisty and effective best in 2021. It was therefore little surprise when the team, which was rebranded as Alpine for Alonso's return, confirmed Alonso would indeed be staying for 2022.
The two-time world champion's form led Alpine CEO Laurent Rossi to declare that "as long as Fernando is going to be operating at the level he is, he should be an Alpine driver" and Alonso himself felt – and almost certainly still feels – he could continue in F1 for years to come.
More importantly, the 2021 season seems to have been a productive and pleasing one for Alonso, who describes it as "the best way to prepare for 2022".
"The biggest challenge was probably the front tyres and the philosophy that every team has in terms of suspension and power steering," says Alonso.
"The feedback that you get on the steering wheel is obviously very unique for each of the teams, and the front tyre construction did change from 2020 to 2021. That was a challenge, I think, for everybody. But it was more a challenge, apparently, for the people that changed teams – we saw that at the beginning of the year – and for me as well, because I was two years out of the sport."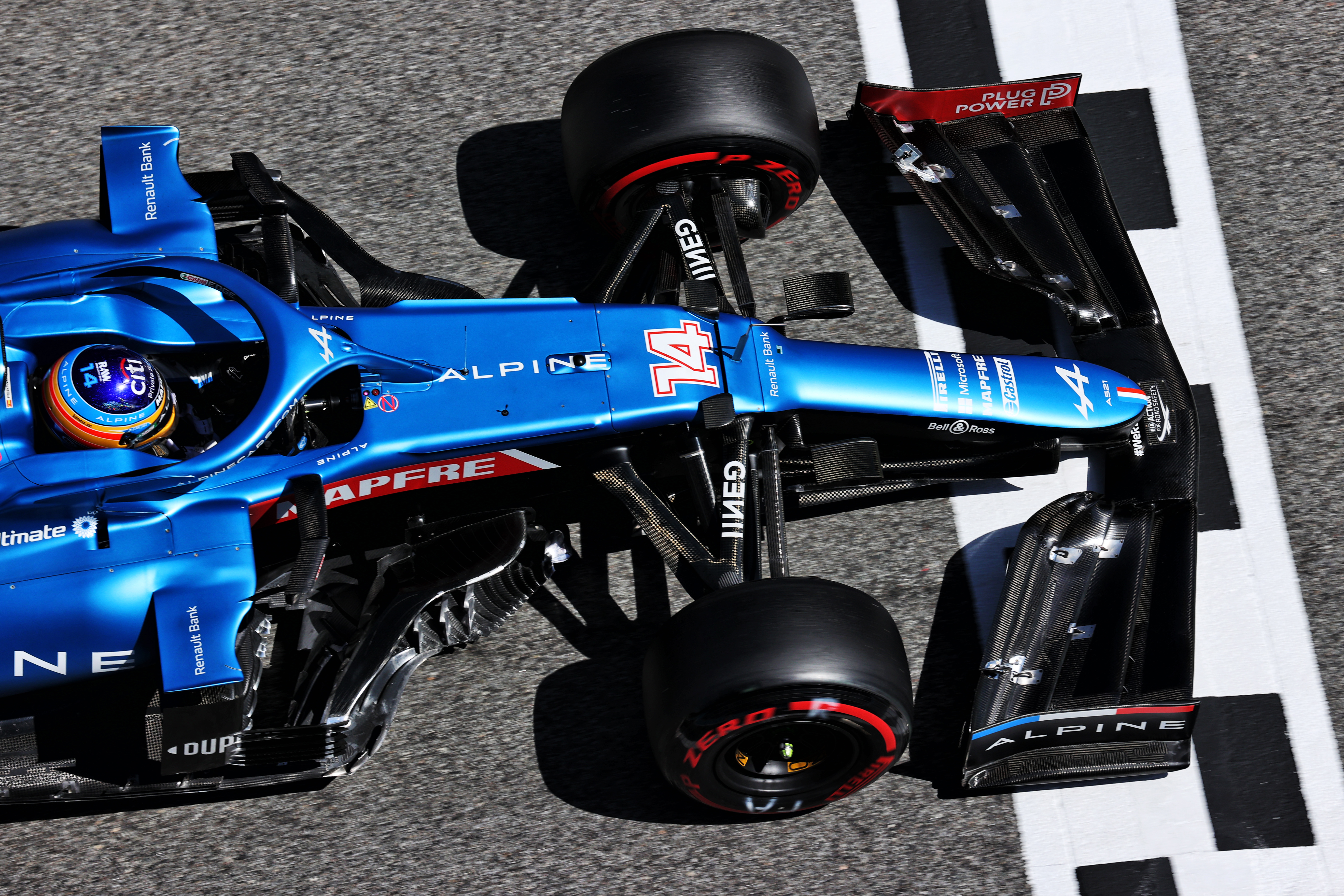 That suggests Alonso needed a little more time to get the A521 to give him the feedback he demands – feedback that is crucial in feeling the grip and getting the most from the tyres.
It's a little example of a bigger process that 2021 existed to serve. And it seems the season left Alonso in a buoyant mood.
"The most rewarding moments were the highs and the moments that we performed a little bit better," Alonso says.
"Obviously, the victory for Esteban [Ocon] in Hungary was the best moment for us as a team. My podium in Qatar was a very nice feeling.
"But generally, it has been a good year for me, on track and off track I did enjoy the time with the team in this comeback, so I was super happy.
"I had the luxury to come back to the sport – when I decided I stopped, when I decided I came back. This is a very high luxury because normally there is a very small group of drivers that can drive a Formula 1 car. And it's not easy to have these kinds of possibilities.
"I feel thankful for this. And for the way that the season has been for me, improving every time and finishing very strong. It was the best way to prepare for 2022."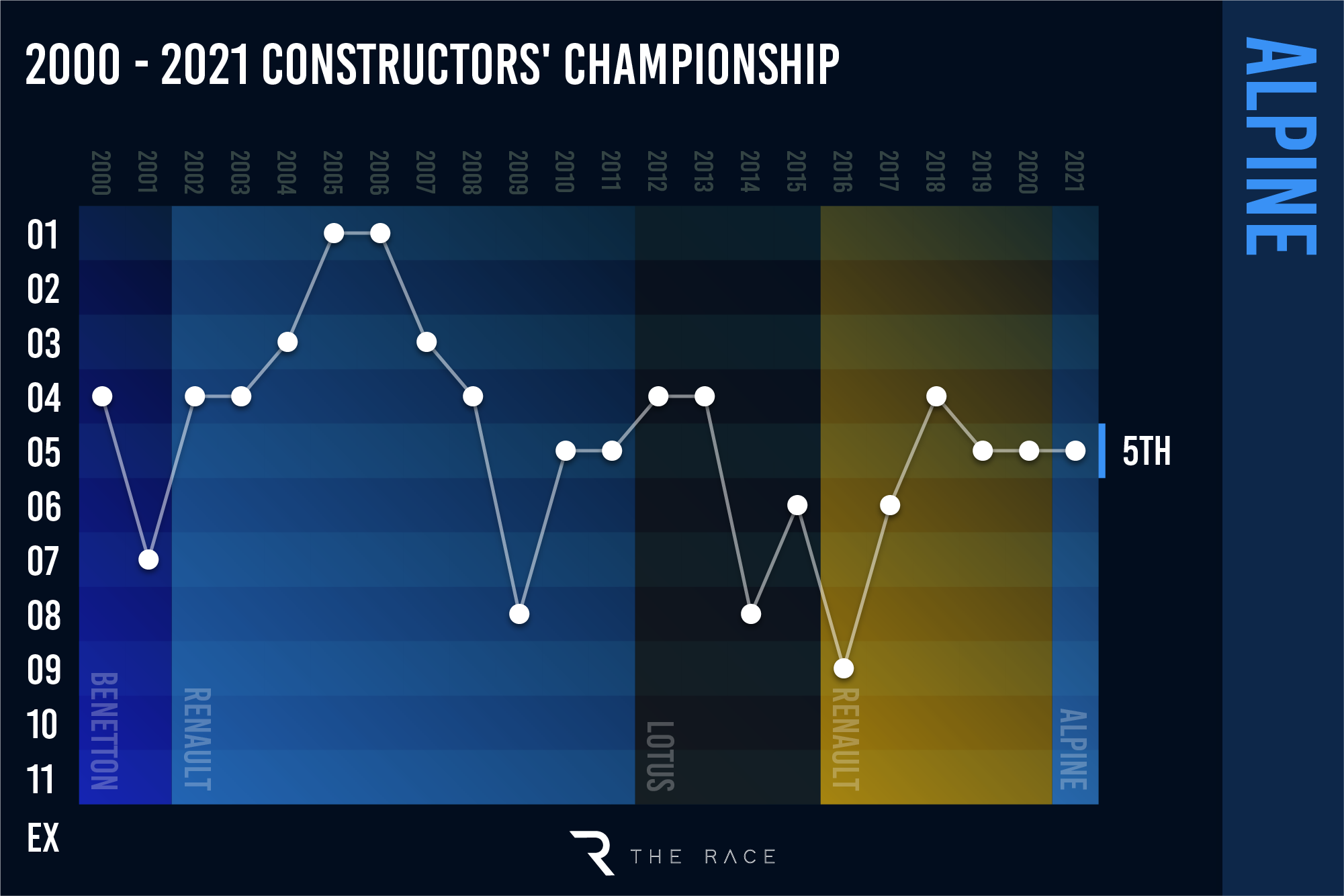 It's not likely to have been a year of entirely effusive praise behind the scenes, though. Alonso's season almost certainly helped identify lingering weaknesses in the Alpine structure too.
Across Enstone and Viry, Renaut's works F1 team has failed to meet its lofty expectations since it rejoined the grid in 2016. The decent initial progress plateaued and then the team's form actually dipped.
That trajectory doesn't fit with Alonso's hope that the team will make a leap forward either in 2022 or 2023.
And Alonso admits that "all of the problems" were not solved last year.
"Yes, there are always a few things that we are still not on top of," he says. "But everyone will have a different opinion. And that's why we have different roles in the team.
"I'm a driver, and I tried to drive as fast as I can. Obviously, with experience and working for different teams I could see some things that were weak, or other areas where we were very strong and you always try to make the team stronger and stronger and more prepared for 2022.
"We are in better shape now than what we were in March in Bahrain. But there are still a few things that I'm sure we will have to fix.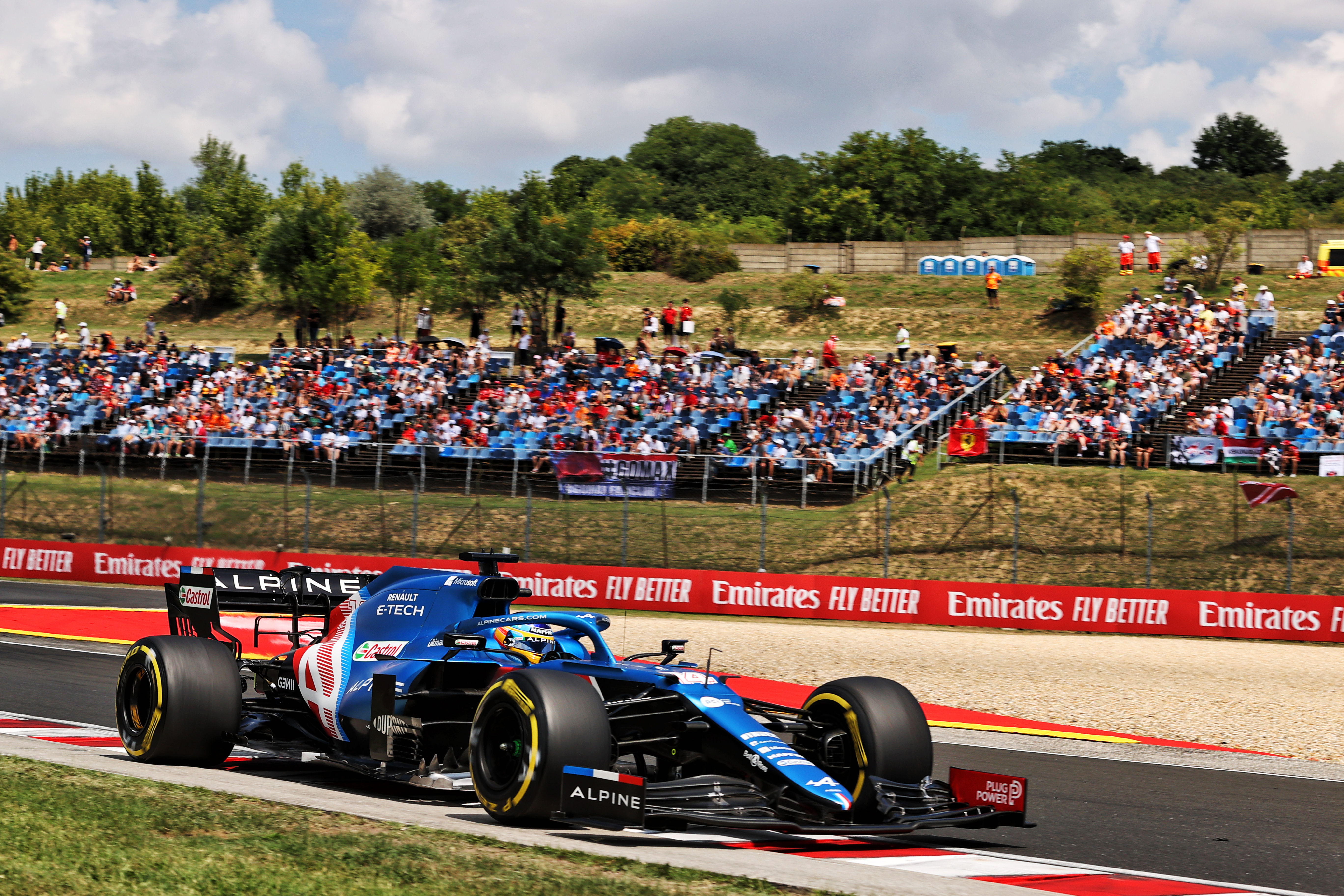 "The most important thing is if the car is fast in February, and that's an unknown situation for everybody."
This is the key remaining question mark over Alonso's comeback. It was always the biggest one. But any potential uncertainty over Alonso himself has been eradicated by a strong 2021 in which he was at the very least a comfortable match for Ocon and was probably the more consistent performer.
It means we can be sure, as it was before Alonso left F1 the first time, the only thing standing between him and success is the quality of his machinery. This is something 2021 could only tell us so much about.
Alpine's aged monocoque was effectively a 2019 design and it basically self-imposed an engine freeze by deciding not to upgrade the power unit for 2021 so it could focus on a major new concept for 2022. The A521 had a difficult birth because of problems related to the windtunnel work last winter. All in all, the team didn't put its best foot forward with the 2021 package.
So, there is plenty of reason to believe the 2022 car and engine can be more potent. The question is whether the Alpine organisation is actually capable of turning that into reality.
All Alonso says of the matter for now is that there is a clear deficit on both car and engine to overturn and that there are no excuses not to do that. In that sense, the first year of Alonso's comeback probably just underlined a lot of what was already known.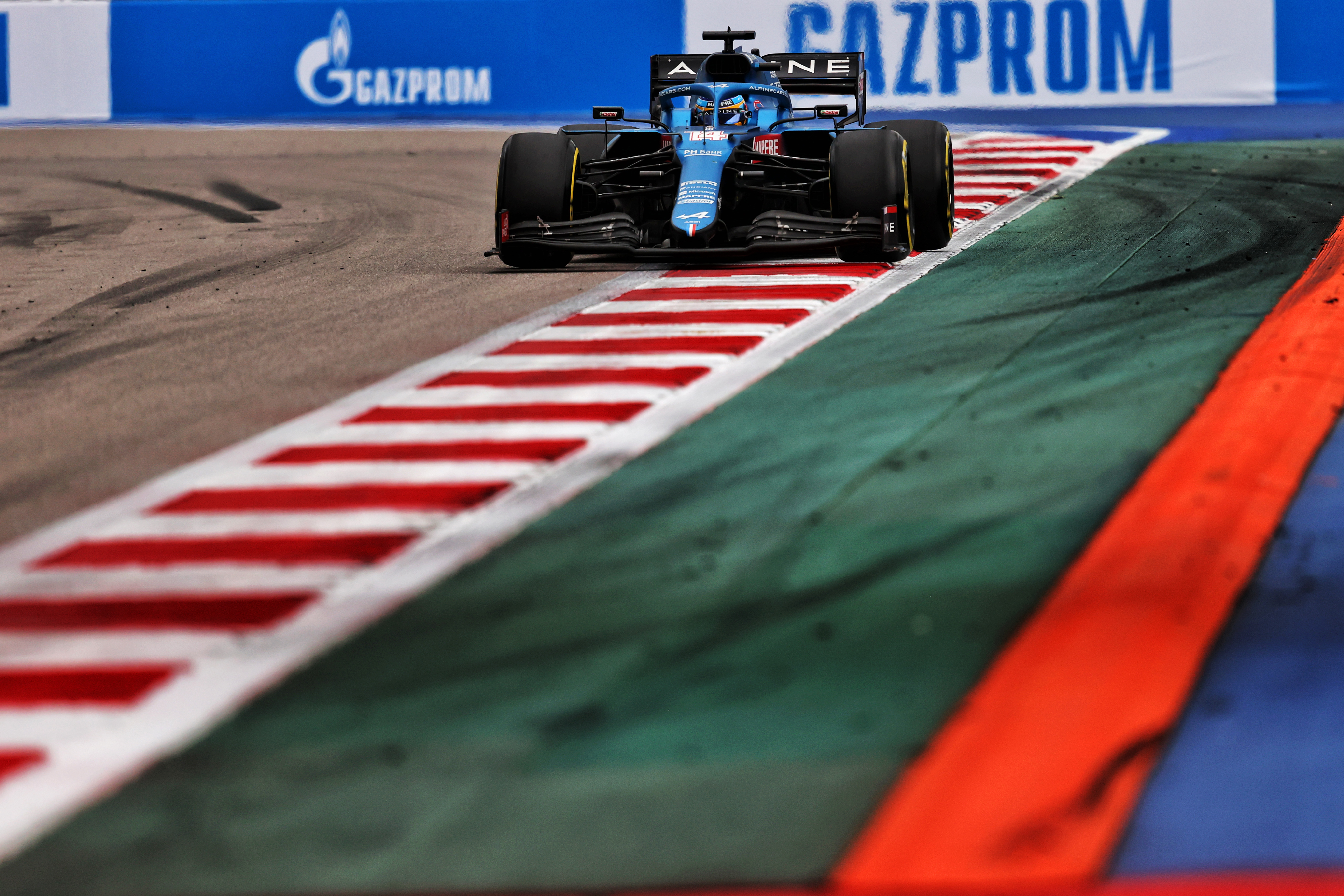 "We need to close the gap on the engine," he says. "That's why there is this new idea, new project. And also we need to close the gap on the aero performance.
"On that aspect, it is difficult to know what is the gap and what is the baseline. If it was a normal season, you will say that we need to close a gap of, I don't know, eight tenths on the aerodynamics. So, you set a target, and you try to close that gap. But next year, we don't know what the target is because there is no data that we can put on the computer.
"At the moment, there are only hopes. But I understand that these hopes are for everybody. It's not only to us, and it's a completely unknown territory.
"I'm optimistic we have the right resources. We have the commitment from Luca de Meo, from Laurent Rossi, from all our management, they are committed to Formula 1. The budget cap should help because there is not an unlimited budget for the top teams, now it is more or less the same budget for everybody. And it's up to us to make a good car.
"If we don't do it, we will learn from our mistakes. But there are no more [excuses that] we have less budget, or we have less resources, or they are using two windtunnels.
"There are not any more of those things. So, it's up to us."