Formula 1 launches have changed significantly over the years, but in 2021 they faced the added challenge of the COVID-19 pandemic.
Given the constraints of the time, all were virtual launches. But approaches to the task varied from team to team, and some made a much bigger effort than others.
Now that F1 2021 launch season is over, The Race has ranked all 10 reveals based on the insight they offered, the quality of the presentation and imagery and how well they satiated our desire for a good look at the cars we will become so familiar with over the coming campaign.
10 Red Bull
Two launch images of a car render and very little else – other than subsequent press conferences with the two drivers – hardly represented rich pickings for Red Bull fans.
It's a curious irony that a team that was once a headline-grabbing disrupter now does things so quietly at a time when other teams are working hard to develop their fanbases.
While the secrecy does add a little to the intrigue of the season, other teams have done so just as effectively while still offering a little more.
9 Haas
As Haas's launch was simply its new Russian Flag-inspired livery on a 2020 car, there was very little to get excited about by its reveal.
But it did have a slow-burn quality to it. Initially, the livery caused controversy given the WADA ban on athletes competing under the Russian flag – while the main theme of the accompanying press conferences was Nikita Mazepin's off-track conduct.
This was followed six days later by the first footage of the car in shakedown, with the full reveal due just before testing gets going tomorrow.
It was far from perfect, but considering the lack of material the team had to work with, a solid effort.
8 Alpine
A combination of questionable bandwidth, meaning those watching the launch live were subjected to a very jerky experience, and a high quotient of corporate blather about flags and Alpine's spirit wasn't an encouraging start to the rebranded team's new era.
Space was at least left for Esteban Ocon and Marcin Budkowski – and Alpine can't be blamed for the absence of the recovering Fernando Alonso – but overall this launch marginalised the real stars – the car and its creators – in favour of board-pleasing superficiality.
There was at least some ambition underpinning it, with the 'virtual' studio and car. It's just a shame it was undermined by technical weaknesses and the corporate tone.
Hopefully that won't be a metaphor for the season.
7 Williams
Had the augmented reality app not had to be abandoned as a result of hacks, Williams would have been far higher in this list.
That innovative, if ultimately insecure, idea would have been a big hit with fans. Unfortunately, all it did was allow some images to slip out before the reveal.
In its place was a conventional launch with a healthy number of images and a press conference with all of the key players.
It was a good effort, but frustrating given how close it was to something special that would likely have flooded social media with fan images of the car being projected into homes had the app gone ahead.
6 AlphaTauri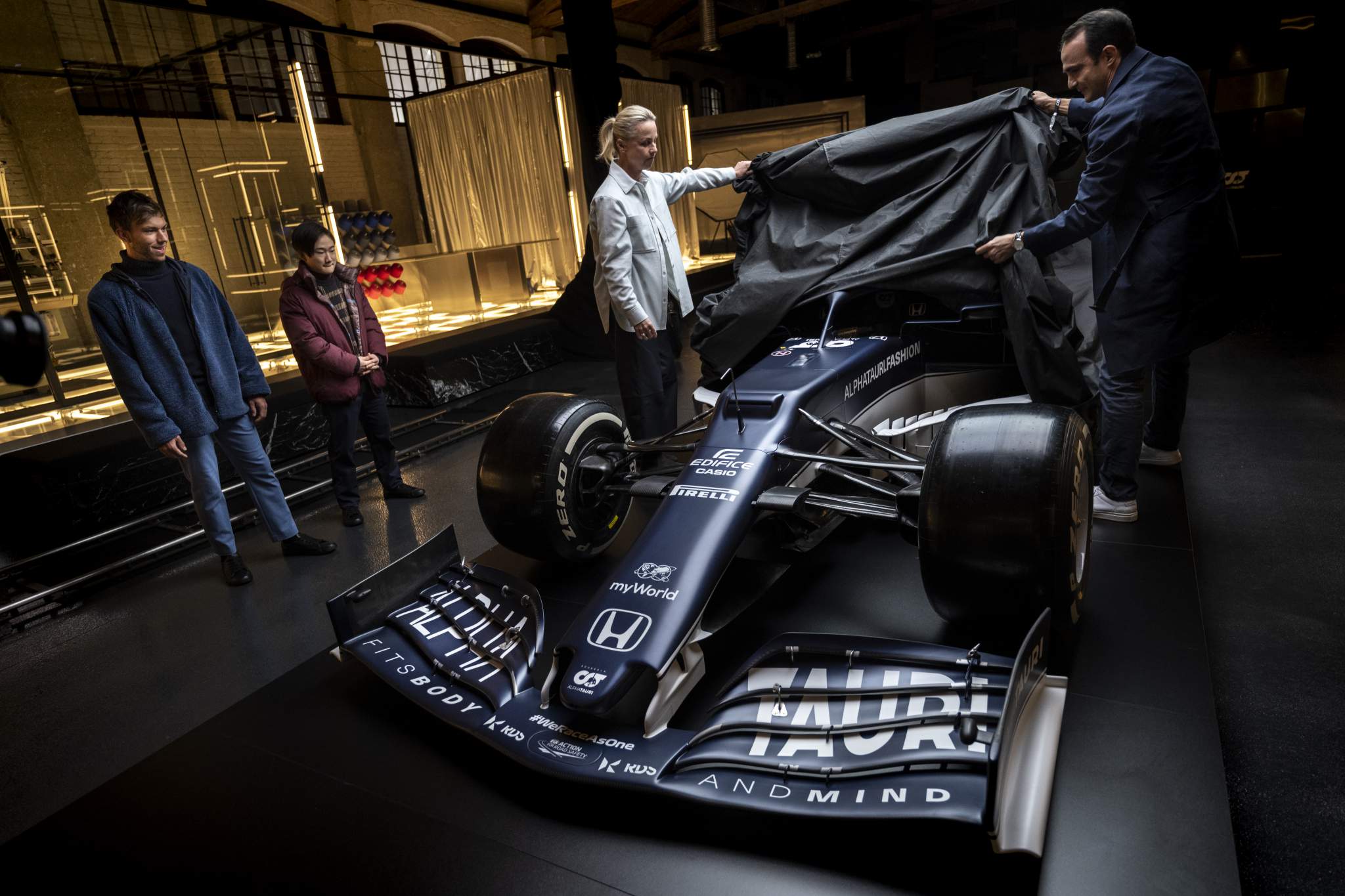 A brief launch video that was more fashion show than car reveal – perhaps not surprising given it was conducted with a 2020 car and the team is named after Red Bull's fashion brand – lacked substance.
But there were plenty of images of the actual 2021 car and some frank technical comments about where tokens had been spent among the significant amount of material put out by the team.
A good, solid midfield launch for a good, solid midfield team.
5 Ferrari
It was a two-part process for Ferrari, with its team launch in February then the unveiling of the car itself yesterday.
The first part was simply the appetiser, and offered little more than the key players talking.
But come the reveal of the car there was a snappy 10-minute video with insight from the key technical personnel that offered a good feel for what had changed and for the expectations for the season.
It's just a shame we had to put up with the green of Mission Winnow, and that leaked images of the car appeared in advance of the reveal!
4 Alfa Romeo
The Sauber-run Alfa Romeo squad is unique among the 2021 launches in that it went to the trouble of an exotic – by current standards – launch in Warsaw's Grand Theatre.
In the finest tradition of slightly overblown launches, it had an artistic dance element accompanied by music from Chopin and Puccini.
There was also a presenting style that felt very Eurovision Song Contest, and while all of this can be distracting from what really matters in an F1 car launch, the fact Alfa Romeo was the only team to go this way counts for a lot.
It also had the classic ingredients of a launch: car, drivers, team boss and technical director. And as well as the questions in the presentation, there was a full press conference afterwards.
3 M
c

Laren
McLaren probably made the biggest effort in terms of its launch programming, but given a significant chunk of it comprised drivers Daniel Ricciardo and Lando Norris in a recording studio, it perhaps wasn't ideal for a big part of F1's demographic.
But there was a decent explainer of the new rules from technical director James Key, as well as interviews with the drivers, Zak Brown and Andreas Seidl.
It just needed a little more depth to satiate the appetite – although there were plenty of supporting press conferences that added detail.
2 Mercedes
Efficient, clean, to-the-point and with all the ingredients you'd expect, Mercedes was on the money with its launch.
As well as extensive insight from the key players – supported by plenty of other material – there was a good look at the car.
And technical director James Allison also had a clear idea of what the team did and did not want to give away.
A well-executed reveal, which is just what you'd expect from F1's dominant force.
1 Aston Martin
Other than Lawrence Stroll failing to convince anyone that he's really looking forward to seeing the much-delayed new James Bond film – No Time To Die – there was plenty to admire about Aston Martin's launch.
We got a good look at the car – supported by a plethora of images – as well as insight from drivers Lance Stroll and Sebastian Vettel, plus Otmar Szafnauer and Andy Green – and there was even a cameo appearance from Bond himself, Daniel Craig.
He was just one part of the star power, which also included the opening sequence and a voiceover from rapper Santan Dave and NFL superstar Tom Brady.
While there was a slight lack of smoothness in the script when it came to star presenter Gemma Arterton's questions, you can forgive some roughness round the edges given the effort made.
Overall, this was a positive statement of intent from Aston Martin – even if it was also among the teams that somehow let some images get out before the launch.