The question of Sebastian Vettel's Formula 1 future isn't going to be resolved imminently and we can take him at his word that he doesn't yet know himself what his plans are. But listening to him speak ahead of the Emilia Romagna Grand Prix weekend, he had the air of someone who is potentially inching towards the exit door.
That's a vague statement, and with good reason. As Vettel said nothing either explicit or that strongly hinted that was what he was thinking, this is simply an impression drawn from his tone and the way his framing of the topic has drifted from when he's discussed it before – nothing more, nothing less.
And there's plenty to compare it to as he has faced plenty of questions over the past couple of years, first when it was known Ferrari had decided not to give him a new deal and then when he wasn't definitively confirmed as remaining at Aston Martin for this year. There was no 'smoking gun' in what Vettel said, but listening to him it was difficult to escape the feeling he's leaning towards 2022 being the end of the road.
This is therefore an opinion column rather than a news story based on clear revelations of where Vettel's head is at. But sometimes such impressions can be informative, even if they are based on intangibles.
We can insert some certainty into this. As Vettel has confirmed, "my contract ends at the end of this season" and he's yet to make a decision.
"The focus is the now", as he put it.
That "now" is all about trying to make Aston Martin more competitive. What followed at Imola was an improvement for the Silverstone-based team, with Vettel taking eighth place and Lance Stroll 10th to open its points account for the season, but that was based on excellent execution rather than any transformation in the competitiveness of the Aston Martin AMR22.
It's still a car that is massively limited by the need to run a high ride height to mitigate the porpoising and prevent floor damage.
We also know Vettel is 34 and that, as he has always said, he's driven by the desire for results. He's at Aston Martin not to celebrate an eighth place "like a victory" but in the hope of being able to add to his phenomenal tally of 53 grand prix victories.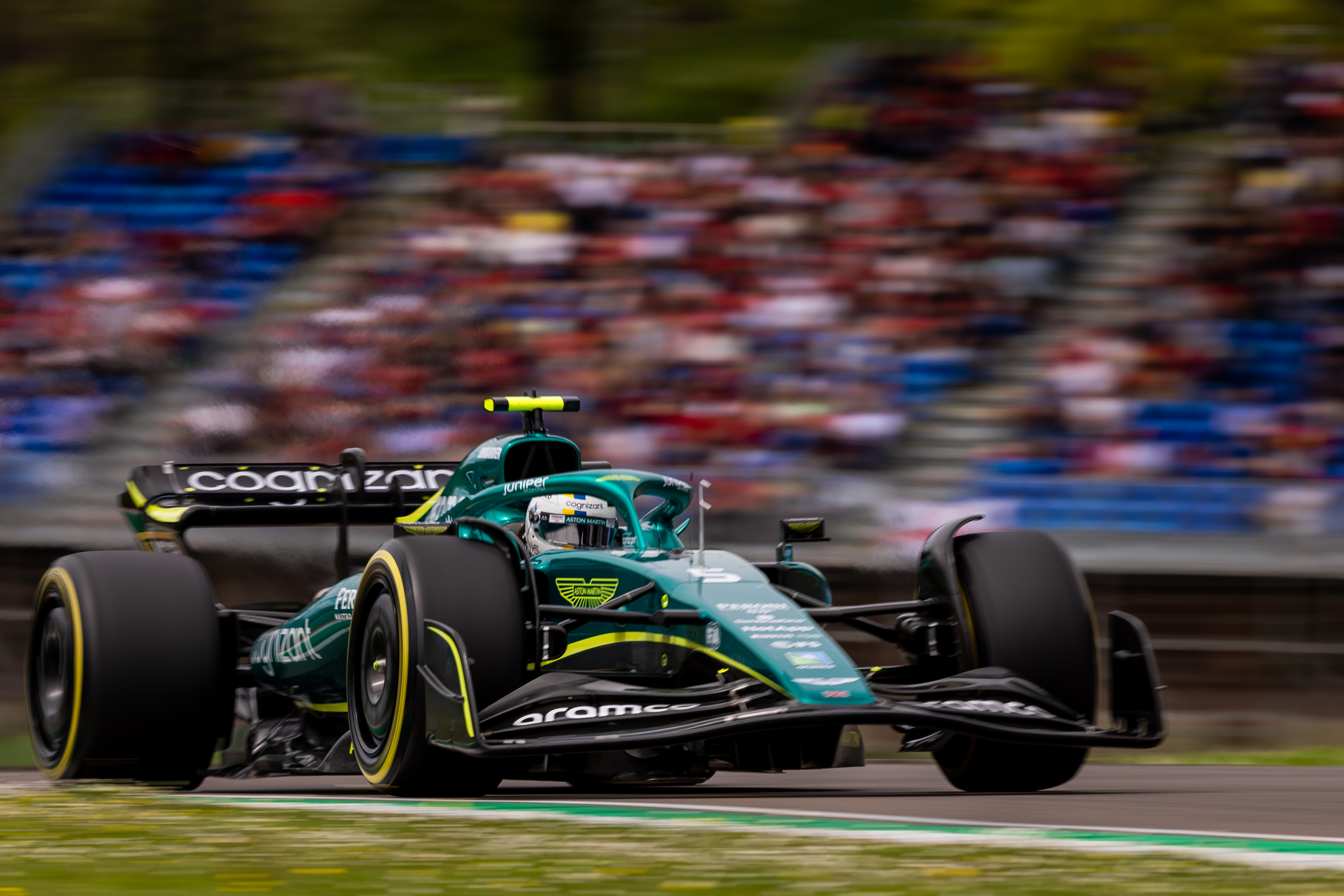 That leads us into our final certainty – Vettel's most successful days are surely behind him.
He's still capable of strong performances, as Imola and events like Azerbaijan and Monaco showed last year, but even if Aston Martin's improvement curve is near-vertical from here, he's not going to have another chance to rack up four consecutive world championships.
So it all comes down to the question of motivation. Vettel says he's motivated by winning, so his prospects of signing on the dotted line for another year at Aston Martin will depend on how confident he is in its ability to make rapid progress. Assuming, of course, that Aston Martin wants to keep him and doesn't insist on a longer-term deal for stability.
It's less a question of desire, as most likely Vettel would stay on for a few more years if he could be certain there was a chance to win more races. He was asked about the prospects of him staying on to reap the rewards at Imola, answering that "the next weeks and months will be very important to set the direction for this year, but also for learning and knowing what to do in the next three, four years".
We can therefore conclude Vettel needs to see definitive signs of improvement on track, on top of the ongoing investment in facilities and personnel that should make Aston Martin an F1 frontrunner. The key question is, how long a timeline does that require?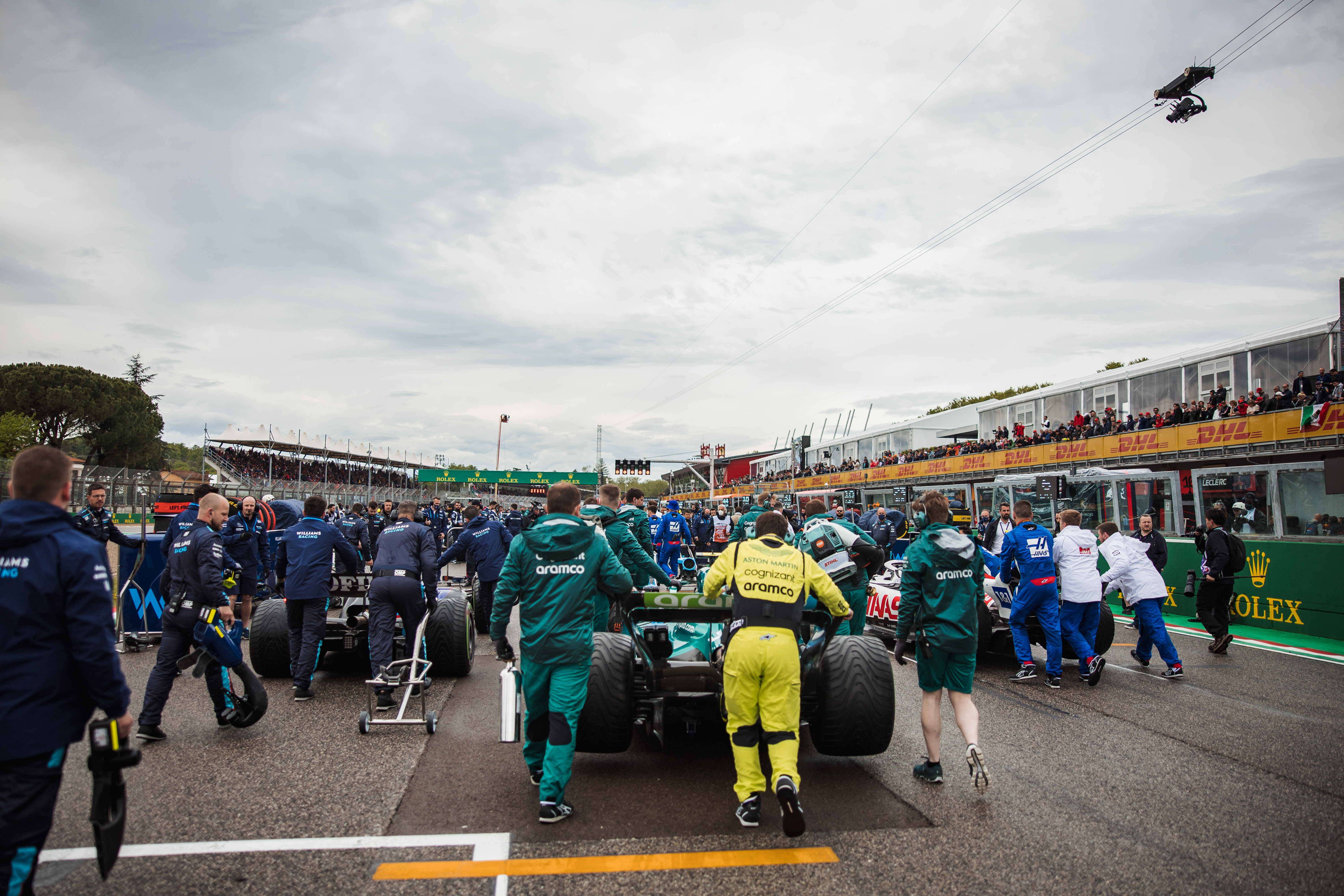 Aston's poor start to F1's second ground effect era means that it's difficult to see the team getting there as quickly as owner Lawrence Stroll wants. So the question for Vettel is whether he's willing to stick it out for that long.
The only alternative is if another team with better prospects were to offer him a drive which, given the state of the driver market, appears unlikely – even though you can never say never.
Vettel likely doesn't know for sure what he's going to do. He's someone who has plenty of interests away from F1 and can walk away with his head held high given his astonishing achievements. During that Imola press conference, there was a point when he almost sounded like he was slipping into a final reflection on his career.
"I had an amazing 15 years or so looking back, and I was in a position to win championships, win a lot of races, fight for positions, get a lot of podiums and obviously the taste was great," said Vettel.
"It's not a secret that if you're not in a position to be there, it's a different taste. You need to find a different sort of motivation.
"But ultimately, I'm willing to be tasting the same again. That's the nature of the sport. For some of the guys in the [press conference] room it's a little bit different because they're still very early in their careers and they didn't have a team or car yet where they were able to show what they can do. It's clearly a different position but that is one of the big deciders.
"The team is growing, there's a lot of things, it looks very promising. The answer is time will tell. But those will be the key things that I will be looking at to see how promising is it looking in the future and how soon – because obviously I'm not really old, I think physically I have a lot of years left, it's not a problem at all.
"That's ultimately the goal, to win and fight for podiums and victories, which currently we're far away from. But there's plenty of work, so that's also very exciting, to know where we are now and to take the little steps and define the path for the future."
Most likely, there is no definitive answer to the question of "will Vettel retire?". He's at an age where thoughts of that will be weighed up in his mind and it will ultimately come down to a combination of the opportunity presented to him, his own motivation and how confident he is that the team can give him more than minor points finishes and very occasional big results to shoot for.
The impression from that Imola press conference was that he is genuinely weighing up all of these factors – and plenty more that will relate to his private life and ambitions outside F1 – knowing that a decision will need to be made sooner rather than later.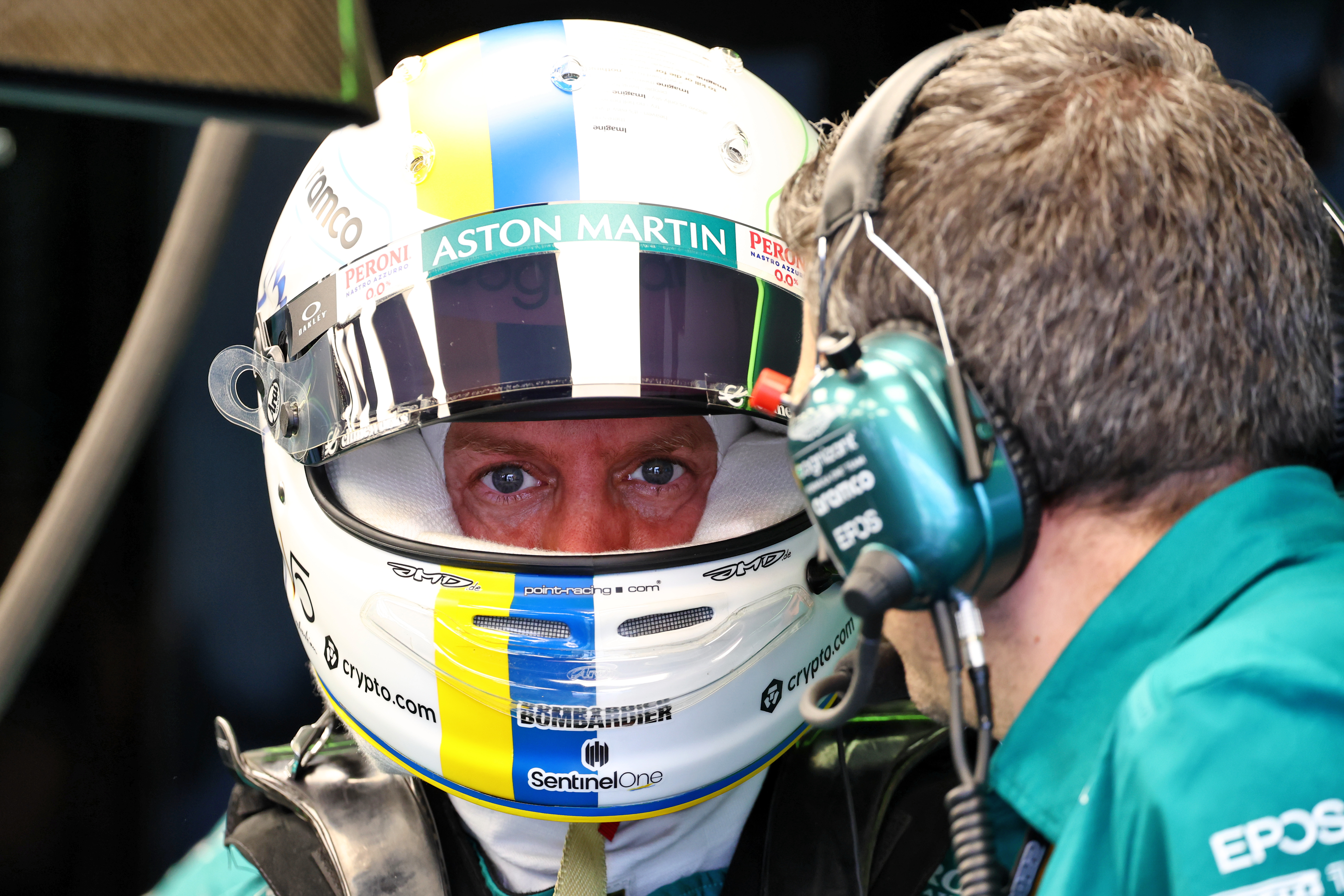 F1 would be better off for Vettel continuing to race. He's a driver who is still capable of great things, albeit with far less regularity than he once was, and a wonderful ambassador for F1 and someone who has thankfully shown the world far more of the sincere, genuine character he has always been that has now displaced the unfair caricature that emerged of him during his pomp.
As for the question of whether he will retire? I can't answer that. But the impression at Imola was that the possibility was looming larger for Vettel than it has before.
Then again, after the race he had the air of someone who clearly enjoyed the weekend given he was able to reward the team with some valuable points. It would be understandable if ahead of the event he was a little down after the dismal Australian Grand Prix weekend, then much happier once it had gone well – that is, after all, the human reaction.
But perhaps what it shows is that, even for someone who has achieved so much, it really is about what the prospects are for more good results. There's plenty of talk of motivation, and there's nothing that motivates an F1 driver more than the prospect of racking up the results.