Sebastian Vettel says the Racing Point/Aston Martin Formula 1 project "sounds exciting" but he is trying to look beyond first impressions as he weighs up his future.
The four-time world champion has been linked with a move to the team that will become the works Aston entry in 2021, ever since Ferrari decided to replace him with Carlos Sainz Jr.
Vettel has avoided commenting specifically on the prospects of Racing Point beyond this year, restricting most of his responses so far to praise about its start to the 2020 season.
Racing Point has insisted both Lance Stroll, son of team chairman Lawrence, and Sergio Perez are contracted for next year, but the manner of its messaging has left the door open for Vettel to replace one of its current drivers.
In an extensive interview with Sky Sports F1 presenter and ex-F1 driver Martin Brundle, recorded ahead of last weekend's Hungarian Grand Prix and now released in full, Vettel was asked about the attraction of Racing Point given it is presently outpacing Ferrari and will become Aston's works team in 2021.
"It sounds exciting from the outside," Vettel admitted.
"I'm not part of that team and I don't know the inside, the exact plans and so on.
"F1 moves so fast, the world moves so fast these days. People have opinions quick, they change opinions quickly.
"At the moment you look and it looks probably great, but you know I've been around for such a long time that you try to look beyond that in terms of seeing what might form up and what might not form up along the grid."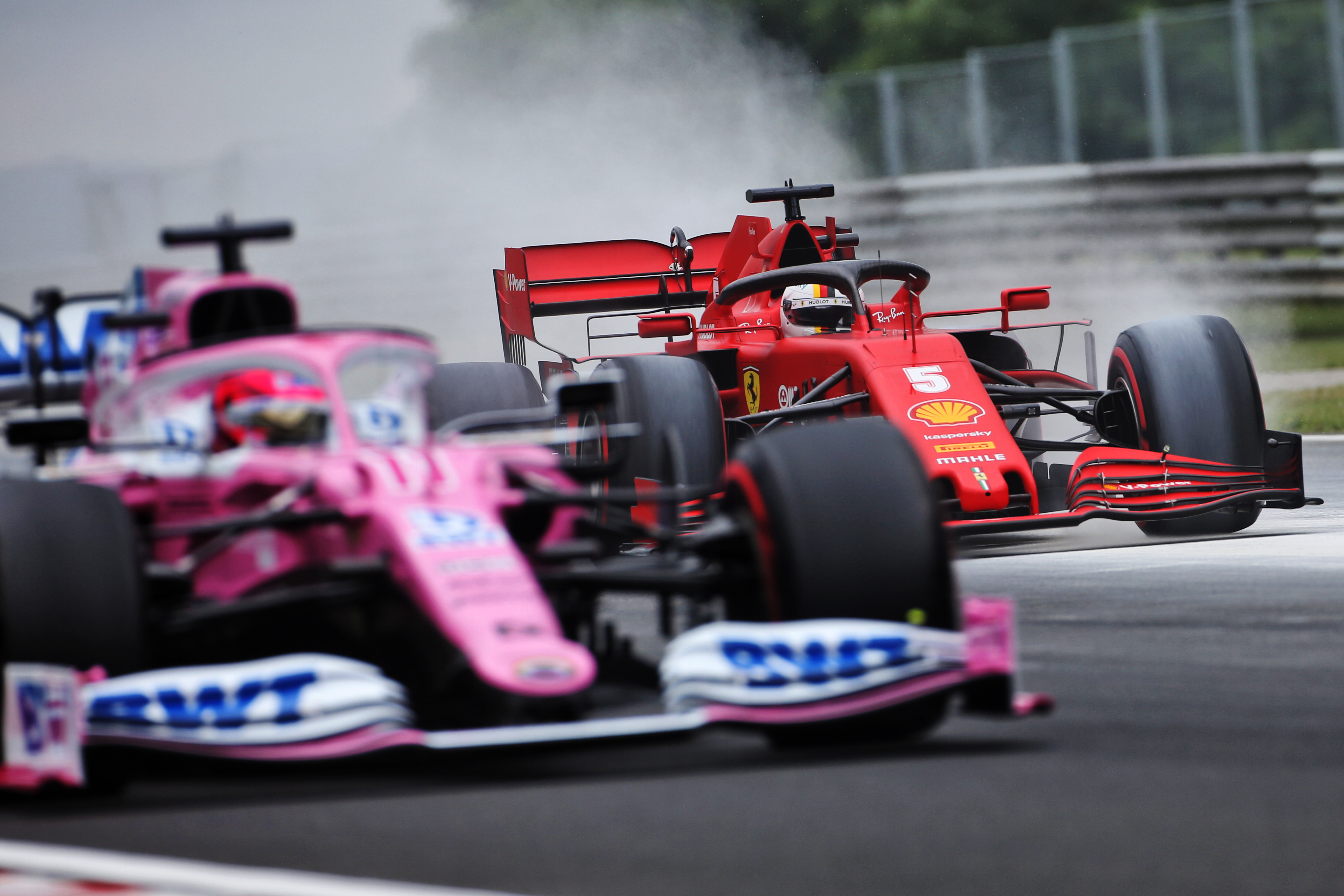 Joining for the start of the Aston project represents Vettel's best chance of being part of a team that can fight for wins in the short-term, given its Mercedes affiliation and the new technical rules and budget cap coming into force over the next two seasons.
Red Bull has made it clear Vettel will not be returning to the team he won four world titles with, while other leading midfield teams McLaren and Renault have signed Daniel Ricciardo and the returning Fernando Alonso respectively.
Vettel says he is in no rush to make a decision but has ruled out a move to a team with no realistic prospects of fighting at the front in the coming seasons – which would include Alfa Romeo, Ferrari's customer team and the current home of his former team-mate Kimi Raikkonen.
That is because Vettel does not want to stay in F1 "to participation" or to "make money", and instead wants to "achieve something".
Asked if he has the motivation to make a move like Raikkonen, who switched to Sauber-run Alfa Romeo after losing his Ferrari driver, Vettel said: "I have achieved a lot and I'm willing to achieve more.
"If you sign for a team that is really out of range, then probably that answers your question.
"I want to win, so I know and I think we all know that at the moment you need to be in a certain car to be able to win.
"That's probably not in the cards, and then obviously, I have to evaluate whether there's anything that comes close to that."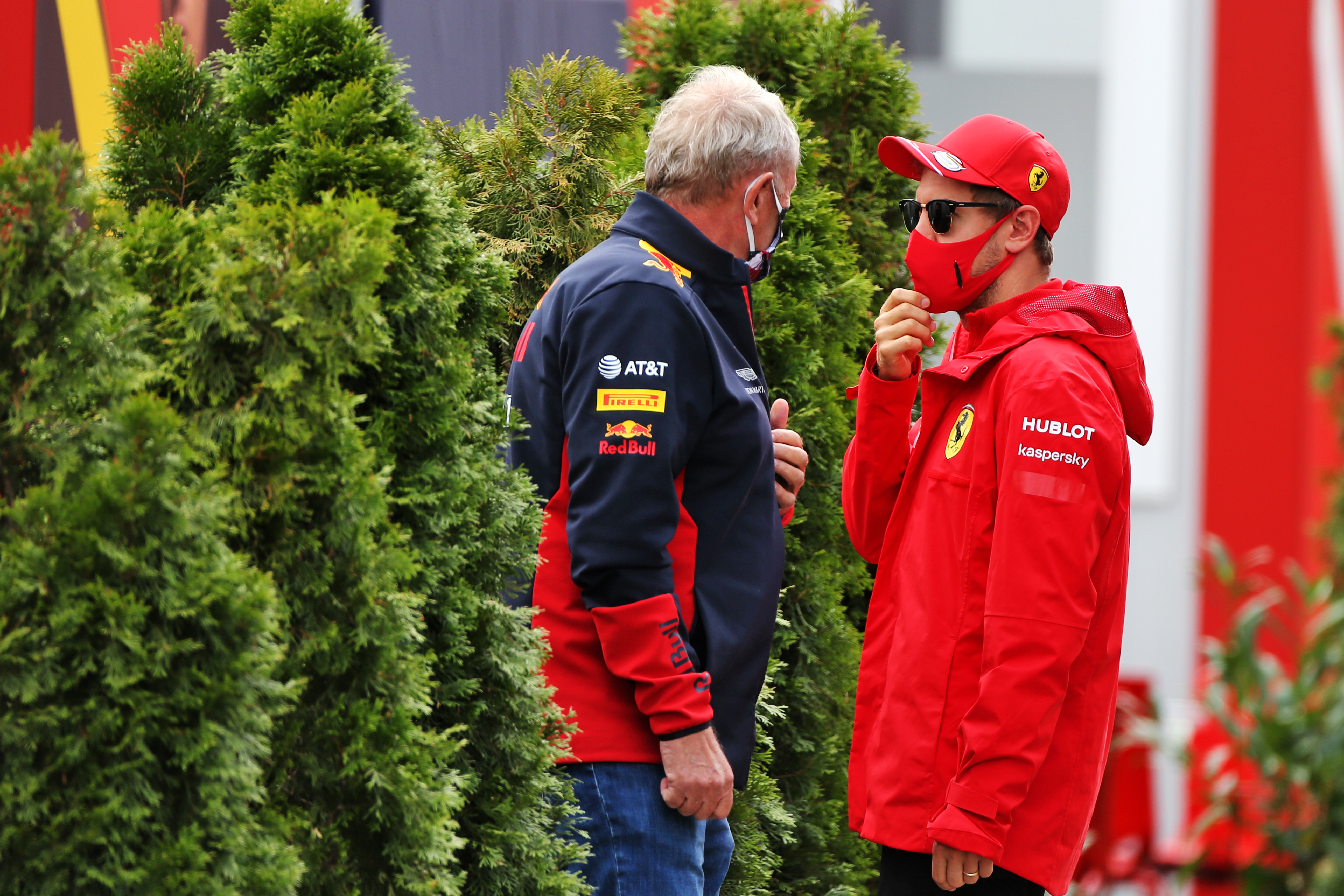 Vettel regrets manner of Red Bull exit, not Ferrari switch
Given Ferrari's uncompetitive 2020 car, Vettel will leave the team having failed in his goal of replicating his childhood hero Michael Schumacher's world championship success.
He moved to Ferrari in 2015 after a disappointing final season for Red Bull, with his switch announced over a whirlwind 2014 Japanese Grand Prix weekend.
Vettel has twice finished runner-up to Lewis Hamilton during his time at Ferrari but his legacy has been impacted by several high-profile mistakes.
Despite that, Vettel says he does not regret leaving Red Bull to join Ferrari, though "what I do regret is a little bit the way things ended".
"We didn't finish on a high but that's how the sport is sometimes," he said.
"More so it was a bit weird with contracts, what I was supposed to say, allowed to say, not allowed to say.
"That made it a bit awkward. That, looking back, I have to say I regret.
"Because we had such a fantastic time together, we achieved so much and we had a blast really.
"I should have listened to my gut more in terms of coming (clean) straight away.
"There was nothing wrong with that. Ferrari has always been a dream of mine, I was massively inspired by my childhood, by Michael in the red car, it is a fascinating brand.
"So for the right reasons I was attracted by the attractive red-haired woman that showed interest!
"Our mission, my target, was to win the championship and we didn't do that.
"So in that regard we failed but still we had some really good years, some highlights and good races.
"So, I don't regret it."