Max Verstappen's 18th Formula 1 win and eighth of the 2021 season was his closest so far, as he beat Lewis Hamilton by just 1.333 seconds in the United States Grand Prix.
Was it his best victory yet? Or was it made to look harder than it really was, or needed to be?
Here are our writers' immediate thoughts on how the US GP was won:
His best of 2021, definitely
Scott Mitchell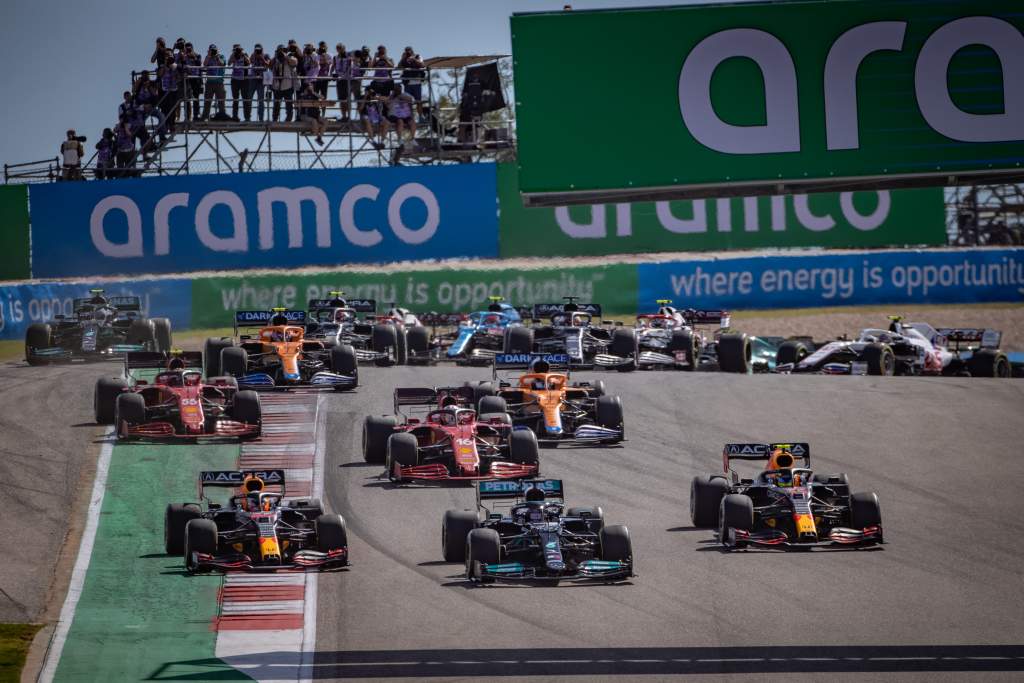 Either driver winning that race could have laid claim to earning their best victory of the season. That was Verstappen and Hamilton at their peak.
I still think Max's best win came in Brazil 2019 because there were so many layers to that victory.
But this might be his best of 2021 because it came under enormous pressure in the race itself and in the context of the title fight.
He was given an awful lot to do by how early Red Bull pulled the trigger on his second pitstop but he was extremely measured in response.
The management early in that final stint ensured he had the grip he needed late on to keep Hamilton in the turbulent air and manage the race to the finish.
Under incredible pressure from his title rival, he produced a first-class drive.
I was sure Red Bull had blown the strategy
Gary Anderson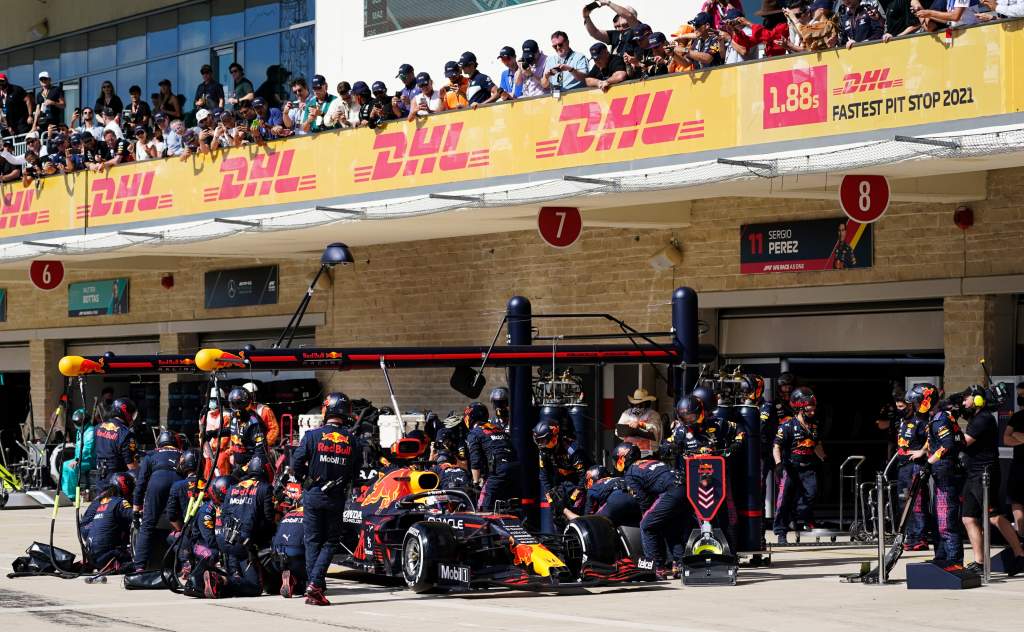 First of all, a great race. Red Bull overcame the disadvantage of what everyone expected to be a Mercedes track. From first practice on Friday when Mercedes looked like it was going to walk it, Red Bull knuckled down and overcame that deficit.
I must admit either Verstappen or Hamilton could have won the race and it would not have affected what was an epic battle but Red Bull took the upper hand with the strategy believing in the fact that catching is one thing but passing is another.
On Verstappen's second stop I thought Red Bull had shot its bolt just a couple of laps too early.
But Max was able to hang it in there and not panic or make a mistake.
Twelve points between them but with fastest laps and one sprint race to come there are 133 still available so it is by no means over. I'm pretty sure there will be thrills and spills before that final chequered flag. All I can say is bring it on.
He had multiple complications to fight through
Mark Hughes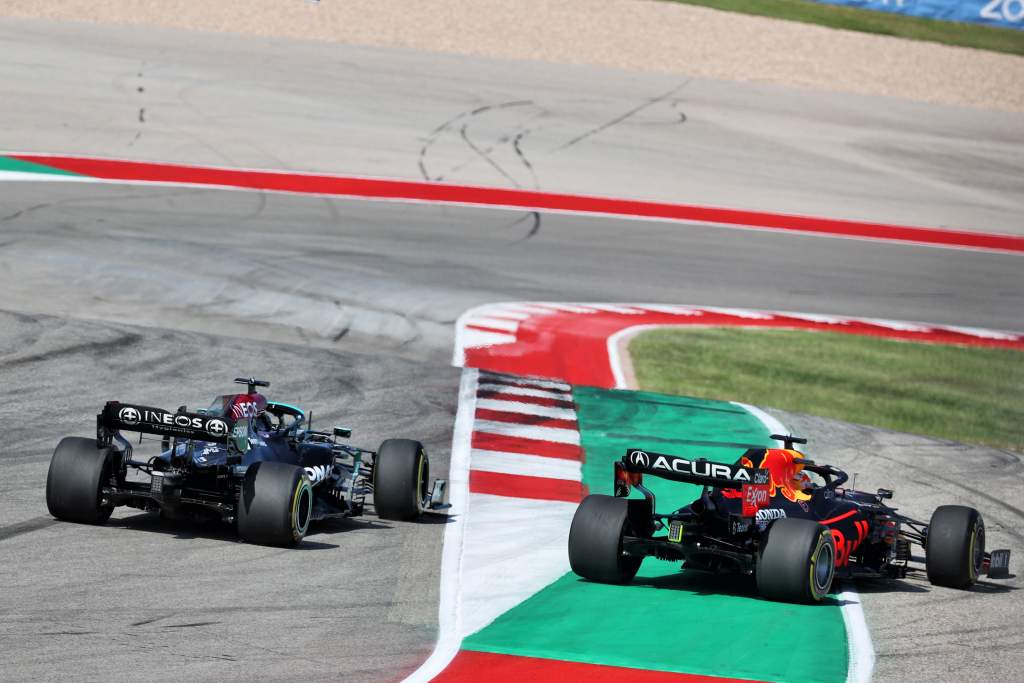 Verstappen had to fight for this one after his day was made more complicated than expected by Hamilton winning the start.
From there, it required a delicate balance to be struck behind attack and tyre conservation.
He made life a little more difficult for himself by taking too much, too early from his second set of tyres after undercutting into the lead, limiting the second stint's duration.
But he was absolutely masterful in then controlling things from the front on much older tyres than Hamilton.
A more impressive win than it needed to be
Matt Beer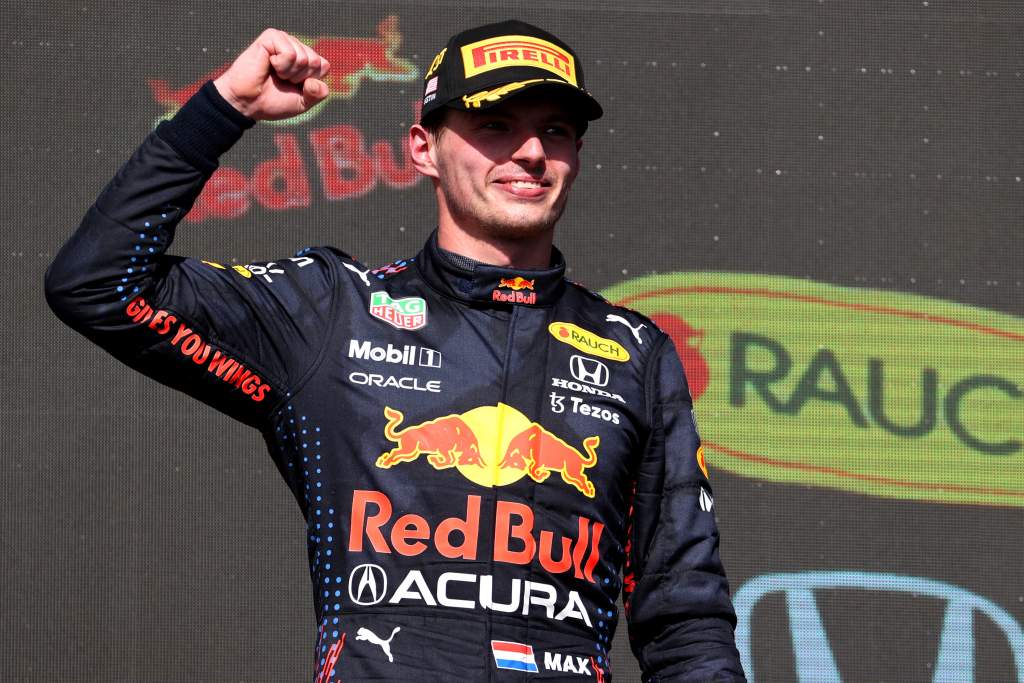 Definitely a highly impressive win, and of a different style to the others near the top of his personal pantheon – which have tended to be a bit more obviously swashbuckling or improvisational.
Verstappen's composure both over the radio and on track as Hamilton hunted him down was exemplary. He was in what's so often been the losing position in that particular strategy battle scenario, and he still won.
But I couldn't help thinking Red Bull made this a lot harder than it needed to be by making that final pitstop so aggressively early. It put a driver who'd been controlling the race very tidily in a very vulnerable position.
A weekend that makes Verstappen the title favourite (just)
Josh Suttill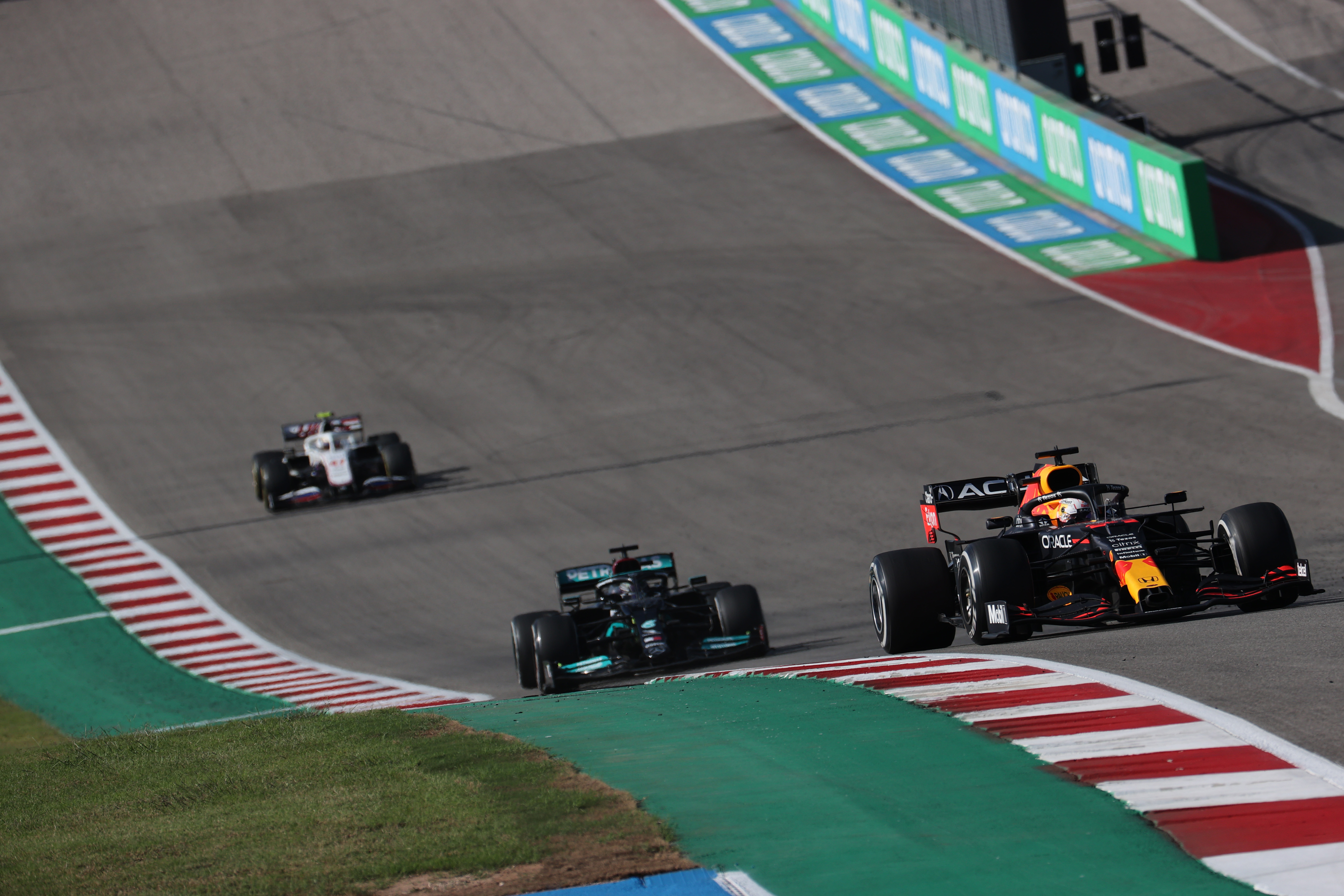 On a weekend where Mercedes experienced yet more engine reliability concerns and lost to Verstappen and Red Bull at a circuit where it has only failed to win once in the hybrid era, it feels as if a very, very tentative title favourite claim is forming.
It didn't feel like Verstappen's best F1 win to me, but it was a very convincing head-to-head defeat, made it even more impressive by the fact Verstappen lost the track position advantage on the opening lap.
While 2021 has shown we need to rip up the form book, Mexico appears to be a Red Bull stronghold and the track should suit both car and Honda power unit more than the Mercedes package.
It means Verstappen has the potential to edge closer to the magic race win advantage (26, including the fastest lap), which would protect against a DNF, if he can win in Mexico.
If Verstappen can repeat his majestic 2019 win at Interlagos, he'd set himself up very nicely for the final three races.
But that's just a feeling left by this Austin weekend…