The tyres are hurting now. But only a few laps to go. If you're Max Verstappen, your rubber eight laps older than that of Lewis Hamilton behind, it's about judging how you keep him behind without asking for more than the thin tyre has left to give.
He was surrendering around 0.6s of lap time by lift and coasting – and Hamilton was gaining fast.
If you're Lewis Hamilton there's nothing to lose. Pushing hard like this, you might run out of tyre grip by the time you arrive on his tail.
But the alternative is not to arrive on his tail… If you can you just get within his DRS zone before the end, you might just spring a late ambush.
The gap is at 1.1s with two laps to go. Both cars are sliding spectacularly through the high-speed esses, backlit by the late afternoon sun as the record crowd holds its collective breath.
How did we get here?
The pieces began slotting into place when Hamilton beat polesitting Verstappen into the first corner. The Red Bull had the edge in pace around here, but not necessarily by enough to be able to pull a win off a Mercedes which had put itself ahead at the start.
In hindsight, outdragging Verstappen off the grid – and ignoring Max leaning heavily onto him on the approach to Turn 1 to emerge ahead as Verstappen took to the run-off on the exit – was the only way Hamilton might have won this race.
Without that, there was no route to a Mercedes victory. Red Bull had the edge in pace, was better on the tyres and if Verstappen had track position too, it wouldn't have been much of a contest. But now it was game on.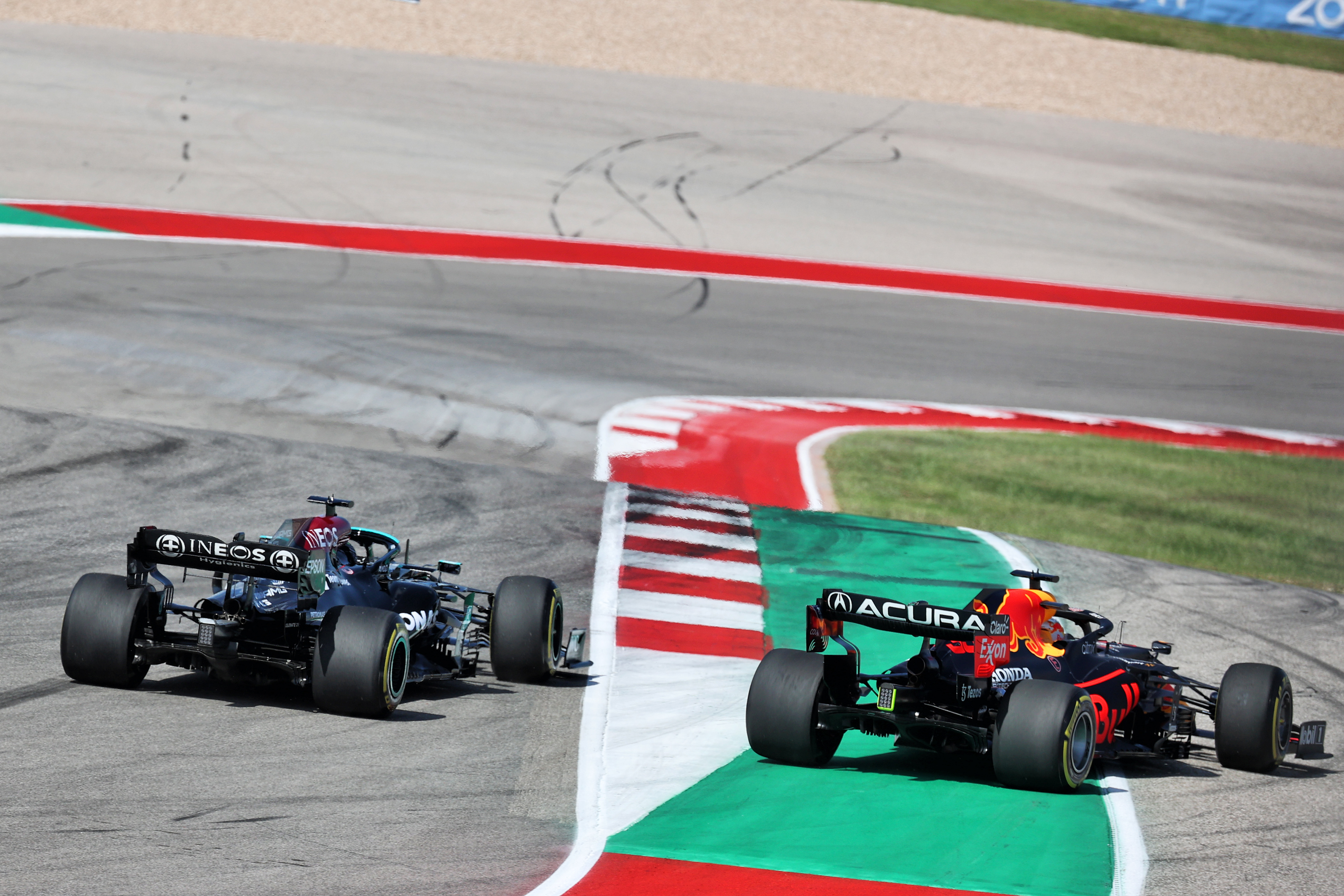 This way, in clean air, Hamilton could offset the Mercedes' tendency to run the delicate rear tyres too hot and his straightline speed was strong enough that Max wasn't going to be able to pass him on track.
The slightly slower car was leading the race, giving Red Bull and Verstappen the conundrum of how to unlock a victory from the headlock of unfavourable track position. The answer was to be bold with strategy and leave the rest in Verstappen's brilliant hands.
Pitting Verstappen from just behind Hamilton on lap 10, before they'd even cleared Daniel Ricciardo's fifth place McLaren, let alone Charles Leclerc's fourth-place Ferrari, from the pitstop 'window' was aggressive.
Not only would Verstappen need to overtake the McLaren on the out-lap (which he did), and potentially the Ferrari too (it pitted out of the way, as it happened), but with 46 laps still to go it made the remaining two stints very long for a track which was imposing such high tyre degradation.
Ideally, you'd want to do a much longer first stint, minimise the remaining stint lengths, maximising the grip with newer tyres. Which is what Mercedes was hoping to do. Red Bull now needed a way of limiting Mercedes' ability to do that.
This is where Sergio Perez came in. Enjoying his strongest weekend of the season – on the pace from Friday, a pole contender, third-fastest qualifier only a few hundredths slower than Hamilton – he was close enough behind Hamilton after Verstappen stopped that he could apply undercut pressure and force Hamilton in on lap 13. So nullifying at least some of the headache the early stop would impose on Verstappen. It would still be a big ask of the rubber, but it limited the offset between Verstappen's tyres and those of Hamilton to three laps.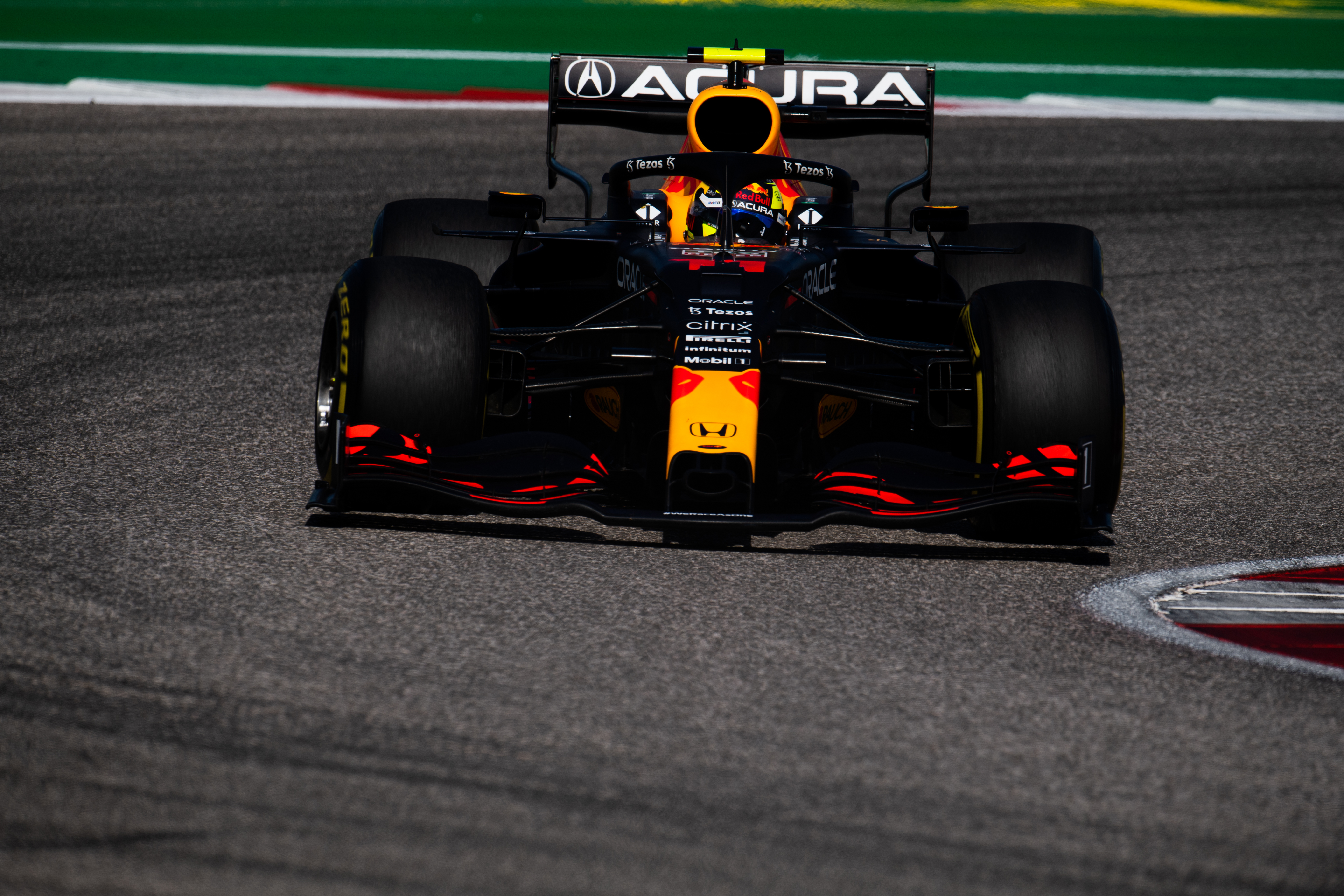 Even though Verstappen had been switched from mediums to hards at the stop, ideally even they needed to be nursed. But Verstappen couldn't afford to do that as it was imperative that he passed Ricciardo on the out-lap while his grip advantage was at its maximum. To pull off a pass here, you need around 1.2s-worth of pace advantage – just about doable on new tyres.
If Verstappen had failed to do that, Hamilton's chances of winning would have been greatly enhanced. Instead, Max put the pass on the fourth place McLaren and proceeded to complete an out-lap a full 2.5s faster than that which a tyre-cosseting Hamilton would later do.
It bought Verstappen the lead but of course shortened his second stint drastically as those tyres really do not like to be brought in so suddenly on such a high-deg track. So now he'd shortened both his first and second stints. The drop-off was quick and extensive – and the handy 6.7s gap he'd pulled out over Hamilton was soon receding fast.
Hamilton had driven the early laps of that second stint like a grandma, lift-and-coasting, waiting for an age to get on the power out of the slow corners and it soon began to pay back, his hards still in great shape as Verstappen's got ever-hotter and began wearing away.
It allowed Hamilton to get within 3.2s by lap 28 – forcing Verstappen in again before it was too late, giving him a final stint length of 27 laps, having just eaten through a set of tyres in 19.
Perez was no longer close enough to apply undercut pressure to Hamilton this time around. He'd been fitted with another set of mediums at the first stop (a used set), for out-lap performance. But their range was limited.
So Mercedes was free to let Hamilton run out front for as long as possible, until his tyres gave up, thereby maximising his grip advantage over Verstappen in the final stint.
He ran an extra eight laps – and rejoined on his fresh hards 8.8s behind, but with 19 laps to go. His tyres would in theory be around 0.8s faster for the remainder of the distance. 19 x 0.8s = 15.2s and he was only 8.8s behind.
But of course, it's never that simple. Hamilton's task was to catch the Red Bull but arrive on its tail with the 1.2s of pace advantage needed for a pass.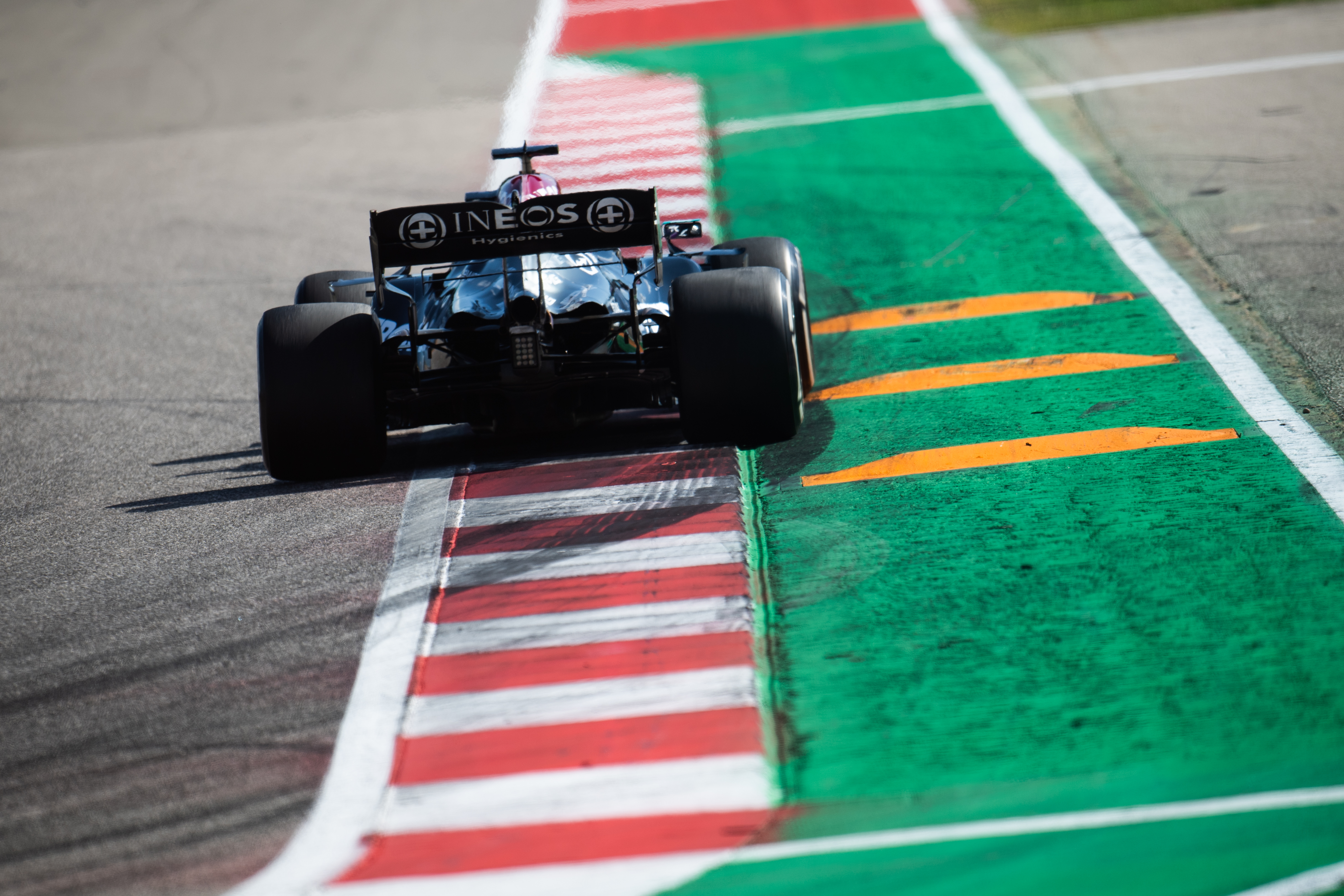 Unless Verstappen's tyre performance fell off a cliff towards the end, there was no way for Hamilton to do that. He gave the new tyres the courtesy of a couple of gentle laps, but he couldn't afford any more than that. With Perez a long way distant behind, it was time to push on and hope, to see if he could get up with Verstappen and then hope the Red Bull ran out of tyres.
Verstappen had it all in hand. As Hamilton was letting himself off the leash – he took 1.9s out of the leader on the 41st lap, subsequently 1.4s and then regular half-second chunks and set the race's fastest lap during this time – Verstappen was playing the game in reverse: going easy enough to ensure his tyres would not be 1.2s slower by the time Hamilton arrived.
Lift and coasting, gentle and late on the gas, just like Hamilton had been at the start of the previous stint. Like that, the races of Verstappen and Hamilton were inverted. Verstappen controlled it masterfully. The only jeopardy really was backmarkers. Verstappen caught the worst of them and Hamilton closed in.
Hamilton completed the penultimate lap just 0.8s behind – and if he could keep it at that past the DRS detection point between Turns 10-11, ready for the back straight he might have one DRS-assisted stab at the victory into Turn 12. With exquisite timing, Verstappen reeled off the fastest sector 1 time of the race, denying Hamilton the DRS. "He was just toying with us at the end," said a Mercedes man.
"At the end of the day they just had the upper hand this weekend," said Hamilton, "and we couldn't really have asked for more. They were quicker all weekend. In the heat that's where they've been really strong, like at Bahrain."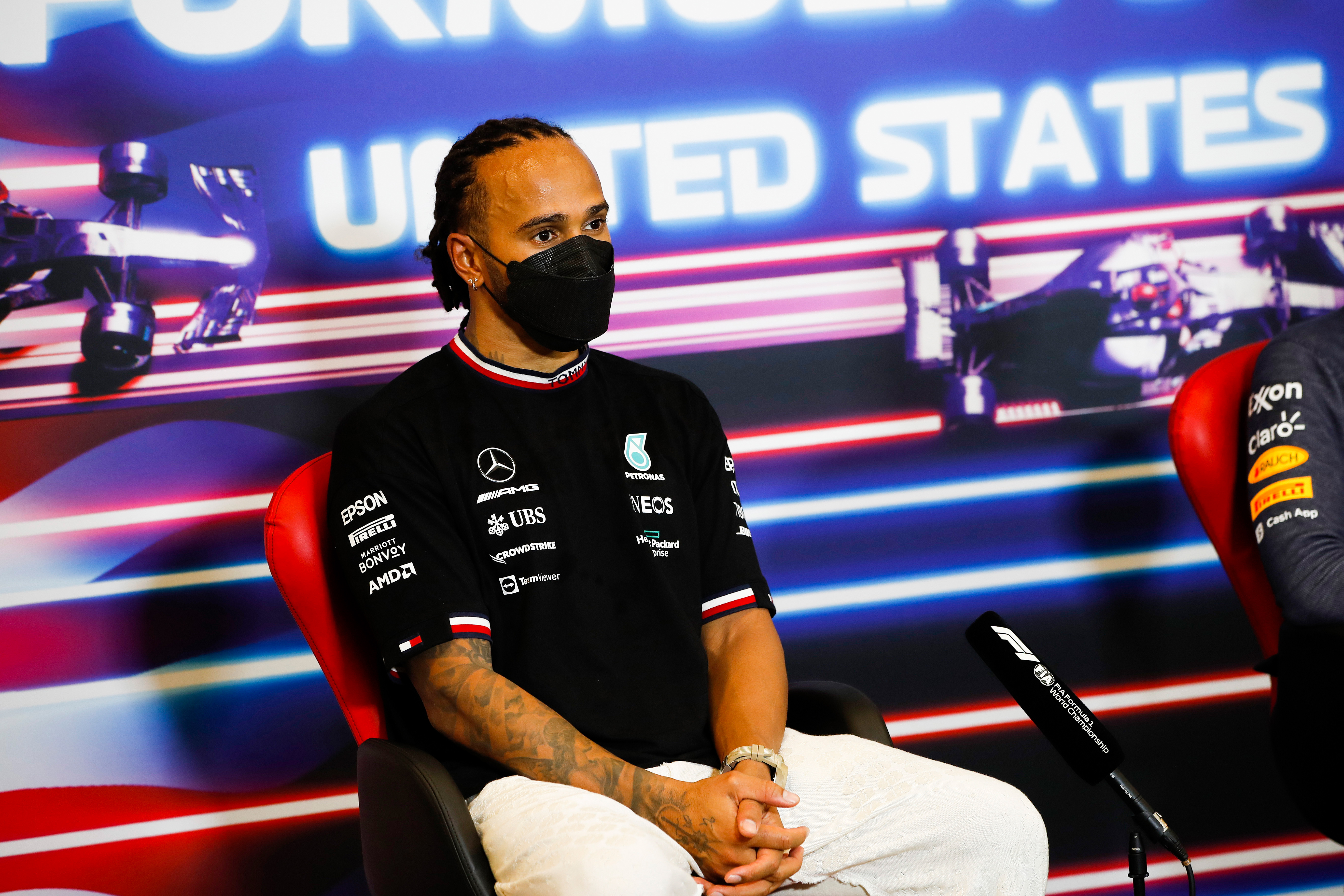 It hadn't started out that way. The Red Bull was trailing slightly through Friday – not to the extent it looked in FP1 when Mercedes was running a much more aggressive engine mode than Honda, but maybe a tenth or so behind. But Red Bull massaged the RB16B into a sweet spot for Saturday and it stayed there throughout.
At the same time, Mercedes lost something, maybe in the tweaks it had to make to reduce the damage over the bumps and kerbs. Between Friday and Saturday the Mercedes went from being around 0.1s faster to almost 0.2s slower.
Those overnight changes set the competitive framework of the race, Hamilton's better start changed the complexion through which that was made apparent. Verstappen's brilliant application to the resultant task secured the outcome. In the process, a quite brilliantly vivid race played out, further securing F1's new-found place in the heart of America.
Perez's distant third was particularly richly-deserved given that his drinks bottle wasn't working and he'd already been suffering with a stomach bug. Around such a physical track, it was a flinty performance.
The way the track overworked the tyres seemed to exaggerate the difference between the top two cars and the rest – and Ferrari's Leclerc was best of them, a lonely race to fourth a long way distant of Perez but always clear of the sometimes-physical McLaren/Ferrari scrap behind – into which the grid-penalised Valtteri Bottas inserted his Mercedes to a sixth place finish behind Ricciardo after DRS-ing his way past Carlos Sainz two laps from the end.
Sainz had at one point been trying to put a pass on Ricciardo around the outside of Turn 2 and got his wheel bumped for his troubles.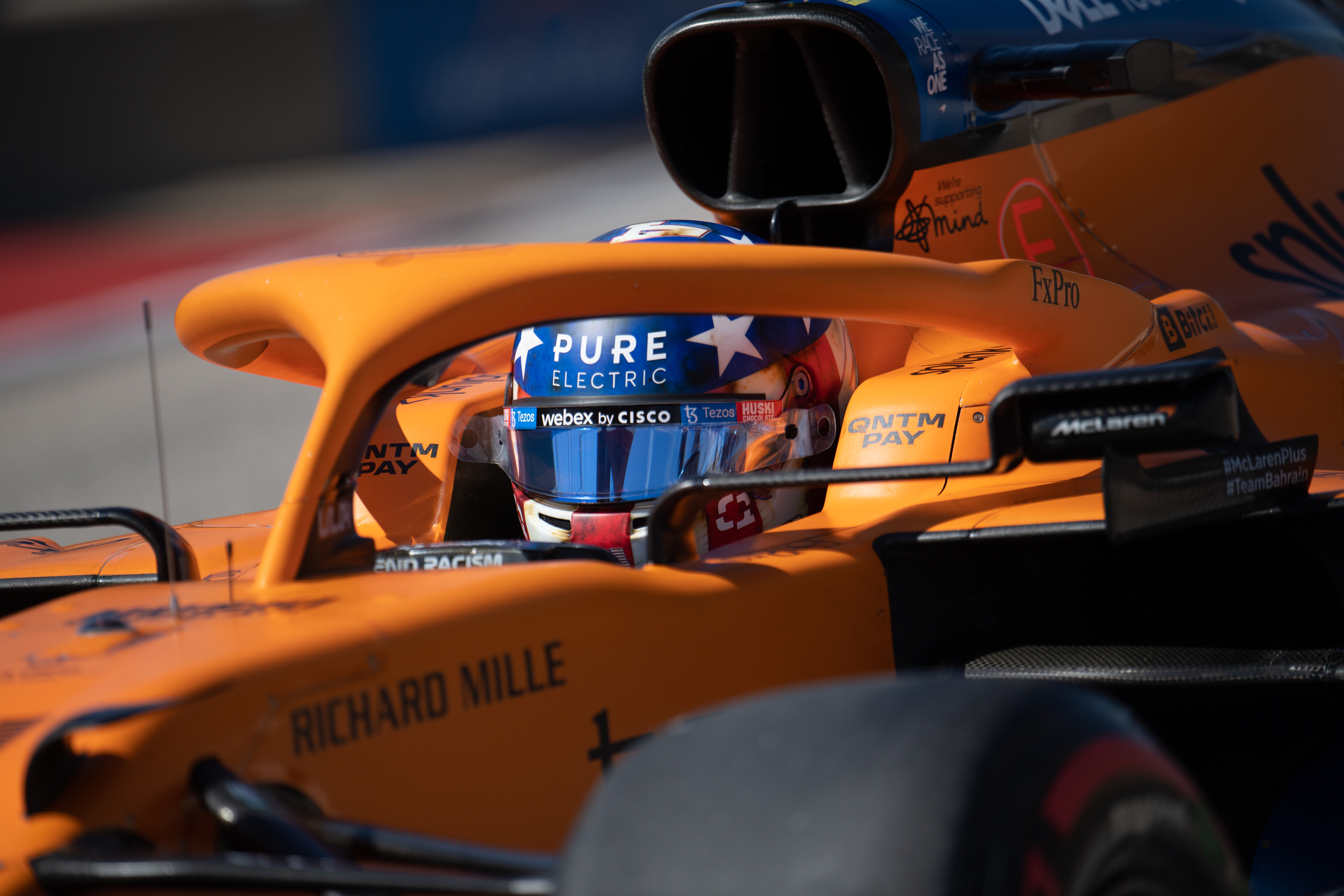 Lando Norris suffered an unusually subdued weekend, qualifying behind Ricciardo and coming off third-best in a first lap territorial ding-dong with both his team mate and Sainz. That and a Bottas pass left him eighth, with Yuki Tsunoda's AlphaTauri and Sebastian Vettel's Aston Martin completing the points scorers.
Verstappen played it all down, the beautifully-judged win, the 12-point lead in the championship, the prospect of two tracks coming up which seem set to be Red Bull-Honda-friendly. But you could see the satisfaction on his face.
"I've been in this position before where you are in the lead with the older tyres or the other way around where you are hunting," he said. "I just tried to do the best I could and be consistent, trying to find the grip within the tyre, without damaging it too much. It wasn't easy."