Max Verstappen has been given a 10-second time penalty and two licence penalty points for "erratic" braking that caused a collision with Formula 1 title rival Lewis Hamilton in the Saudi Arabian Grand Prix.
The two title rivals collided in bizarre fashion when Verstappen attempted to let Hamilton past because he had gone off track in a previous defence against the Mercedes and had been asked to cede position by the stewards.
Verstappen was trying to "strategically" move aside before the final corner so he could use the drag reduction system down the start-finish to try to regain the place.
Hamilton had not been told Verstappen was instructed to move aside so was caught out by Verstappen slowing down, and accused Verstappen of brake-testing him too.
Verstappen has been deemed predominantly at fault and has been given an inconsequential 10-second time penalty that does not affect his second place and two licence points that takes him to seven in a 12-month period.
The stewards said it was "obvious" that neither driver wanted to be ahead before the DRS detection line.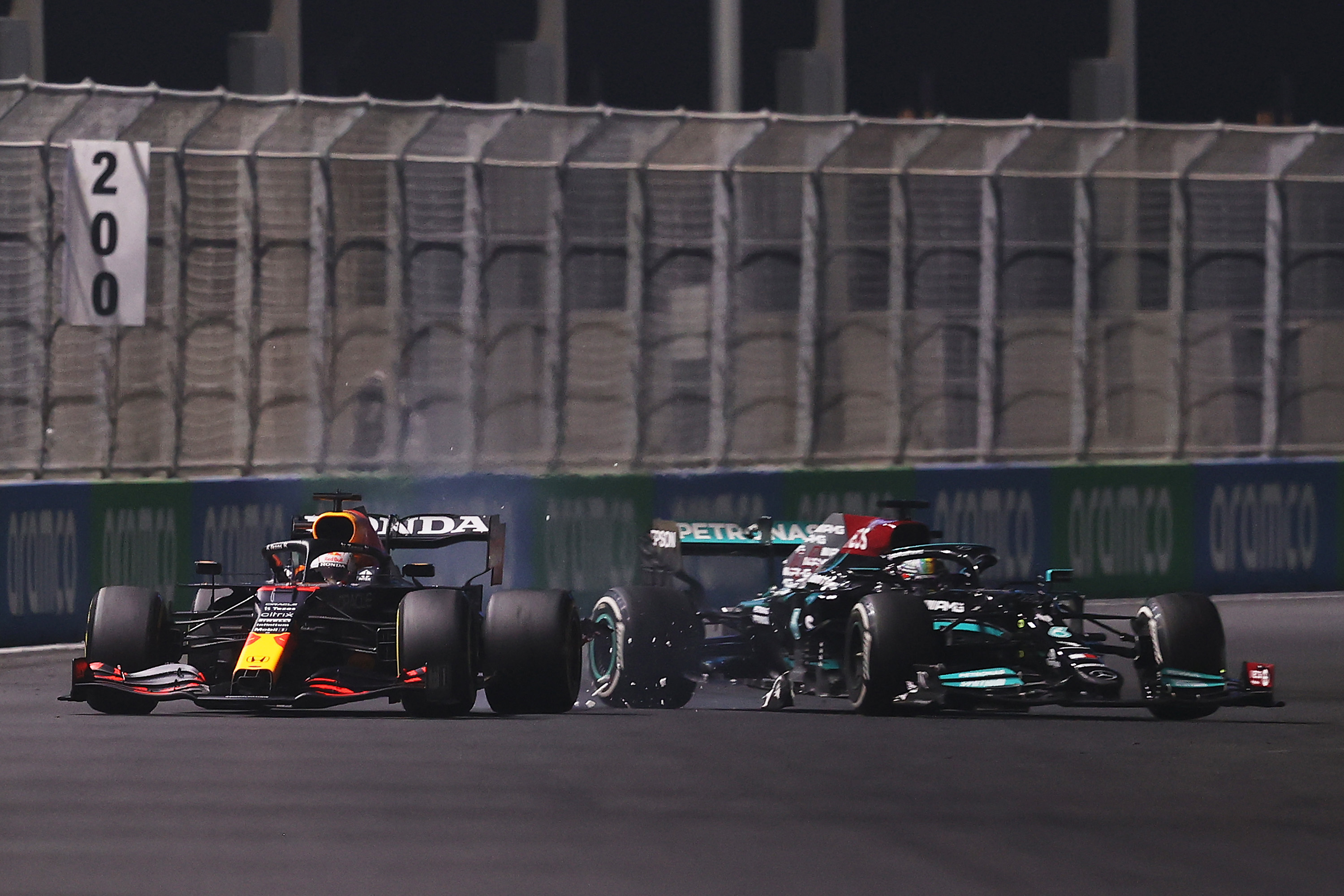 They accepted Hamilton could have overtaken Verstappen before that when the Red Bull first slowed but they understood why neither wanted to be vulnerable to the other getting the DRS.
But the "key point" was that Verstappen braked "suddenly and significantly" with 69 bar of pressure, "resulting in 2.4G deceleration".
The stewards determined "the sudden braking was determined to be erratic and hence the predominant cause of the collision".
They imposed the standard 10-second time penalty for this type of incident as a result.
Hamilton's victory moved the two drivers level on points ahead of next weekend's season finale in Abu Dhabi.
It was Verstappen's second time penalty of the race as he received a five-second penalty for the original Hamilton incident – leaving the track and gaining a lasting advantage – that he was trying to atone for anyway.