Max Verstappen's frustration that a driver can benefit from crashing in Monaco Grand Prix qualifying was slightly awkward given he was burned by Red Bull Formula 1 team-mate Sergio Perez's Q3 mistake.
Perez shunted on his final run in Q3 and triggered a red flag that ended the session prematurely and denied Verstappen – who was only fourth after the first runs – what he felt would be a potential front row alongside title rival Charles Leclerc.
---
Follow the Monaco Grand Prix, Mugello MotoGP race and Indianapolis 500 with The Race Live Hub on Sunday
---
Verstappen had trailed his Red Bull team-mate the entire weekend but a set-up change before qualifying seemed to boost the world championship leader.
Perez was still ahead as the final flying laps began, though, which meant it would be decided by the final runs – a dangerous position for Verstappen to be in for qualifying in Monaco, given the potential for a crash.
Then Perez lost it at Portier and Carlos Sainz crashed into the Red Bull when he arrived on the scene. Red flags flew. Perez banked third. Verstappen will start fourth, and likely lose his championship lead on Sunday as a result.
In the dying seconds Perez hits the barriers at Portier and Sainz can't avoid contact#MonacoGP #F1 pic.twitter.com/EpNO9CnhBl

— Formula 1 (@F1) May 28, 2022
"I was on a good lap until I got to that corner," said Verstappen.
"Then of course there was a bit of a traffic jam, very unfortunate.
"We could have done better than fourth. Not pole position. I think Charles was too strong today but would have at least been nice to be second, but that's Monaco.
"You do one lap in Q3 and of course, there's always a risk of a red flag when everyone is trying to risk it all."
Verstappen is speaking with quite some experience. In 2021, Verstappen missed out on pole when Leclerc shunted. That confirmed Leclerc would take pole as he was ahead after the first runs.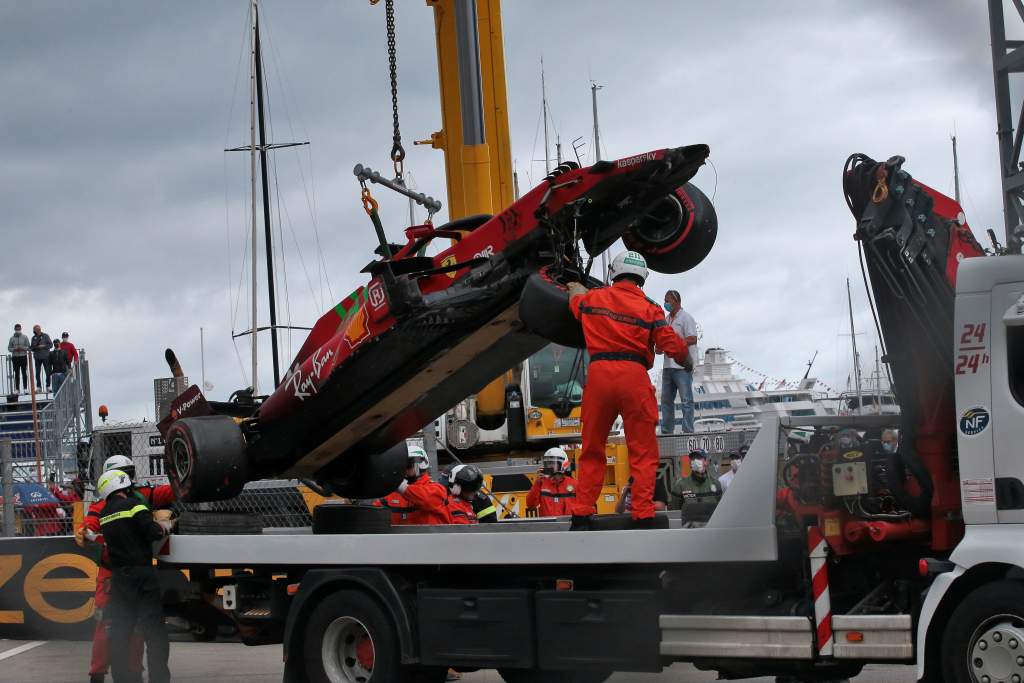 So, for the second year in a row, he has been burned by a driver ahead of him in the provisional order – only this time it was his own team-mate.
When Leclerc crashed last year it triggered some calls for F1 to have an IndyCar-style rule whereby someone who causes a red flag loses their lap time.
Verstappen only spoke to Dutch written media after qualifying so it was not possible to ask him specifically if he felt F1 needed such a regulation even if, on this occasion, it would have hurt his own team.
However, The Race understands Verstappen made comments in his Dutch session that show the underlying frustration he felt.
The IndyCar rule is designed to prevent anyone from benefitting from a red flag they cause. Verstappen said that in Monaco a driver could deliberately crash and gain an advantage – if you know you have a good first run, said Verstappen, then you can think 'Ah well, you know what, I'll park it and tactically send it into the wall'…
He obviously wasn't accusing Perez of that, but his point was clear. It's irritating, he said, and a pity that it was his team-mate – but Perez wasn't penalised, even though he screwed over other drivers.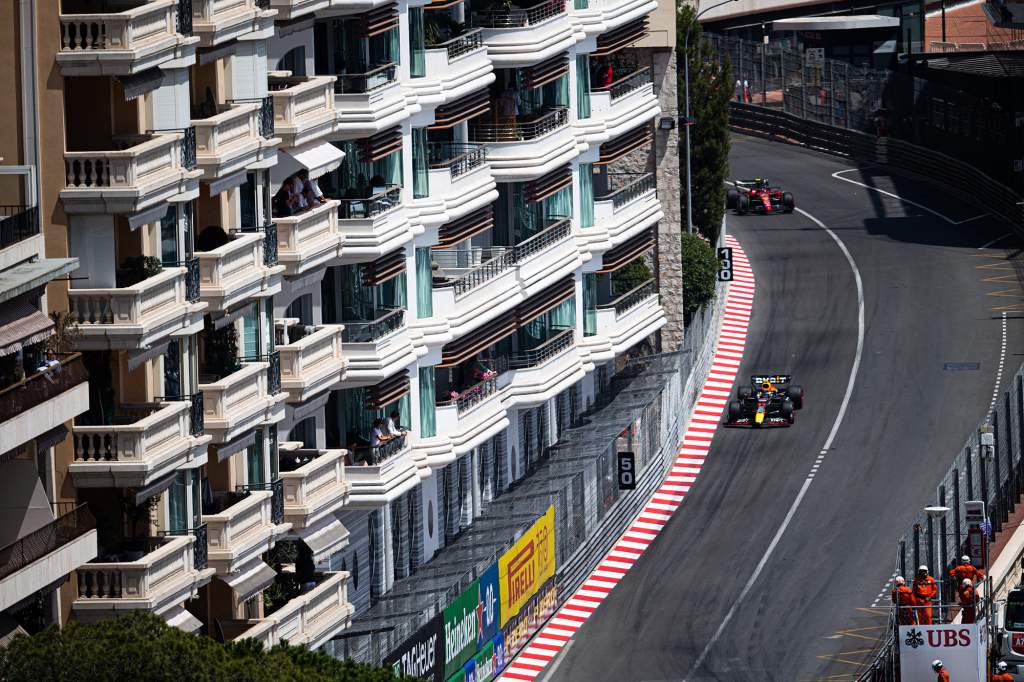 While F1 qualifying can always come down to good or bad luck, and fortunate or unfortunate timing, the chances of that unfair situation arising are greater in Monaco.
Will F1 do something about it? Verstappen said it's been in discussion for a while. In any case, it doesn't change what's happened here.
It's therefore an annoying sense of déjà vu for Verstappen – pain for him, a benefit for another driver. That it was his team-mate just rubs salt in the wound.