Toto Wolff's radio messages to George Russell during Formula 1's French Grand Prix were to break the Mercedes driver from a "loop of being upset" over his battle with Sergio Perez.
Russell eventually managed to beat the Red Bull onto the podium with a smart move at the restart following a late virtual safety car.
Prior to that, though, he had looked consigned to a frustrated fourth place after his one real attack was unsuccessful.
Russell launched a move down the inside of the chicane on the back straight, from some way back, and after contact at the apex when Perez turned in Perez opted to cut the corner and retained the place.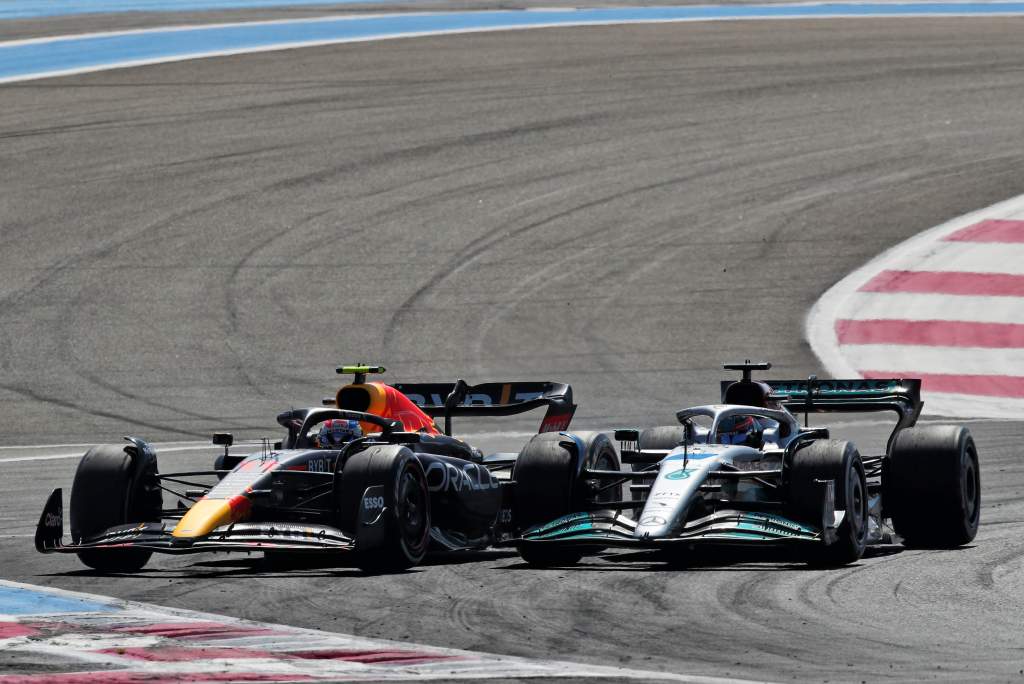 That prompted Russell to immediately radio his team to say Perez needed to give the place back, before team principal Wolff made the first of two appearances over the radio to tell his driver: "George, you can still do it on the track even."
But a lap later, back on Perez's tail, Russell was back on the radio to say: "Come on, guys, they need to do something. He just went straight on."
The response was that "we were not ahead there", indicating Mercedes had questioned the incident with race control and been told that Russell had not done enough to merit the position.
Russell was clearly not willing to let this go. He replied: "Front wheel to rear wheel…is the rule if you're attacking. I was definitely front wheel to rear wheel."
At this point, Wolff intervened again: "George, keep your head down, you can hunt him down."
Later, Wolff explained that he thought Russell risked letting his frustration get the better of him.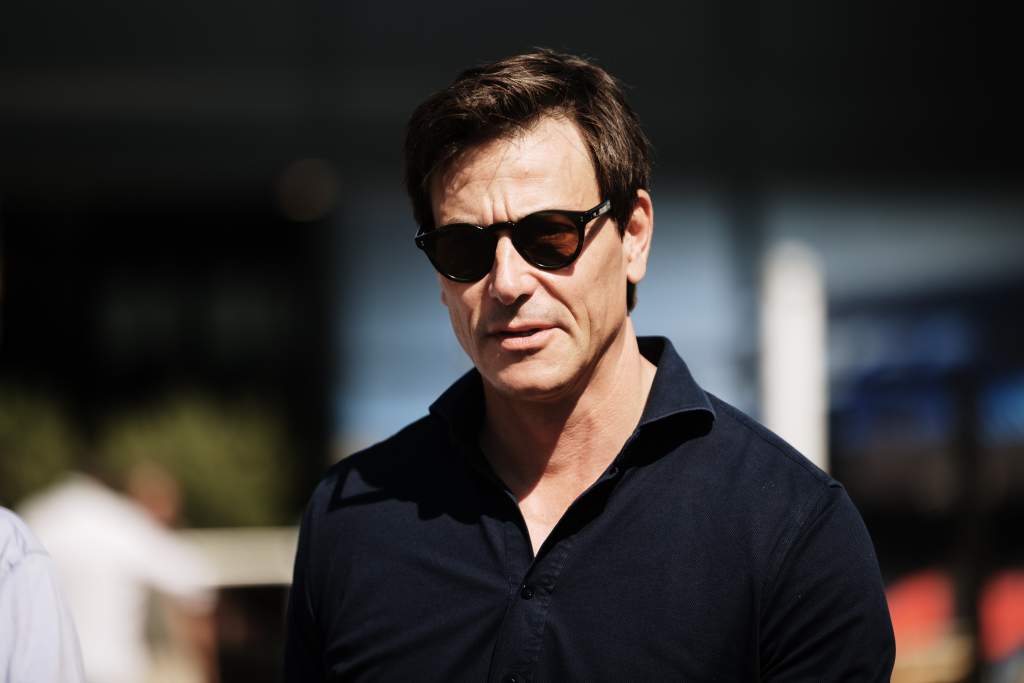 "I felt he was a little bit stuck in his loop of being upset about the situation," said Wolff.
"Obviously as a driver you're in your cockpit and I felt he had the pace, he just needed to drop the upset-ness and concentrate on beating him on track.
"At the end he was clever, there was confusion with the virtual safety car and he just did it."
Wolff can often be heard messaging his drivers over the radio post-race on the cooldown lap, so Russell will have heard his new boss's voice in his ear before.
But interjections during the grand prix itself are rare, if not unprecedented, and this was likely Russell's first experience of that.
In the past Wolff has taken to the radio to spur on Russell's predecessor Valtteri Bottas in similar pursuits.
Russell said: "Emotions were high then, obviously for all of us, because I felt like I did a mega move on Checo and ultimately didn't get to keep the position. And we definitely had a bit more pace there.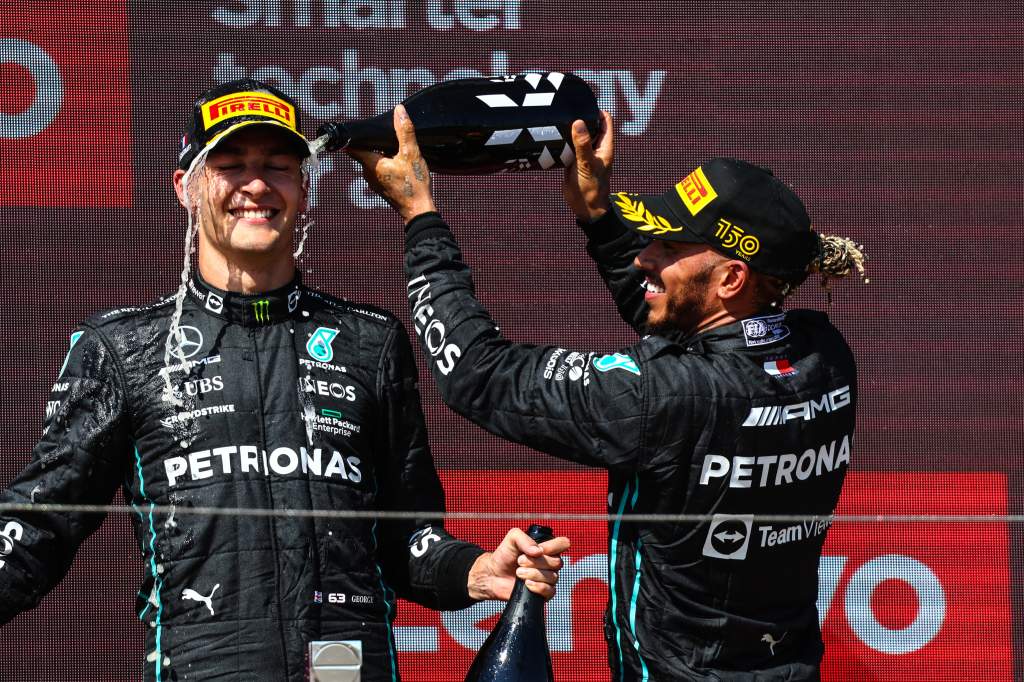 "I quite enjoyed hearing Toto on the radio.
"Ultimately, from my side, you're going absolutely flat out. But we're in this together, as a team.
"And when you're sat in the car, sometimes you do feel a bit alone, because we're doing everything we can, and you don't know what the engineers are looking at. The engineers don't totally feel what we're feeling within the car.
"Sometimes having these exchanges brings it a little bit closer together."