Ferrari and Carlos Sainz were emphatically defensive about their strategy in Formula 1's French Grand Prix, with Sainz adamant that Ferrari is "not a disaster" in this regard despite various recent fumbles.
Ferrari F1 boss Mattia Binotto was forced onto the defensive after the team turned a possible 1-2 result at the British GP into a 1-4, and he was at it again after the Paul Ricard F1 race, where Sainz gave up a possible podium finish by making an extra pitstop late in the race that condemned him to fifth.
"As far as the choice we made, it was the proper and the right one," said Binotto, who insisted his driver lacked sufficient information from inside the cockpit to decide for himself – though it's interesting that Sainz did not automatically comply with the call to pit, suggesting he had conflicting feelings at the time.
Binotto added that he had "no doubt" the call had been correct.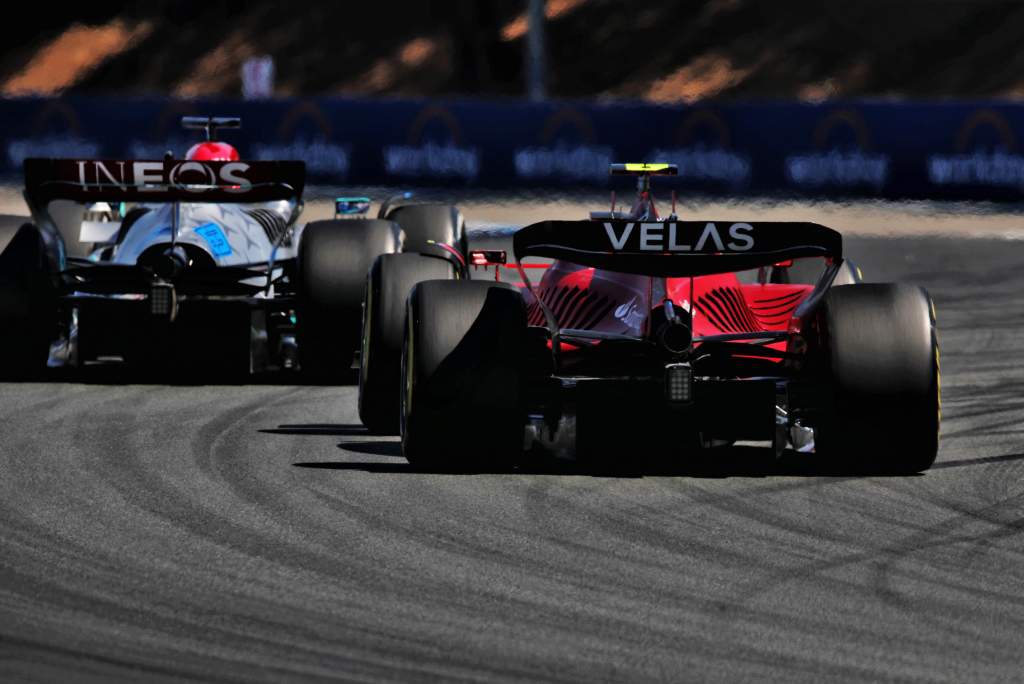 "As soon as we got all the information, we realised there was not sufficient tyre life to go to the end of the race. As simple as that. And to stay out would have been a risk in terms of safety and reliability in terms of tyre life.
"So we had to stop. More than that, I think the pace of Carlos would not have been sufficient to open the gap more than five seconds to [Sergio] Perez and [George] Russell, to cover the five seconds penalty. So it was right to stop – by doing that we had the fastest lap of the race, which still was a point, an important point for the team and for Carlos."
Sainz started at the back of the grid owing to engine component penalties (the result of his prior engine immolating at the previous race in Austria), so was put on the hard-compound tyre for the first stint in France. Most drivers began the race on mediums with the intention of making only one stop – so Sainz's original plan was to run long and use fresh mediums at the end.
Ferrari's strategy was compromised by Charles Leclerc's crash on lap 18/53, which caused a safety car deployment and forced Sainz into an earlier than planned stop for those mediums. This was the right thing to do given the extra time he would have lost making a later stop under green flag conditions, but it meant he had to make that set of mediums last 35 laps – though of course with the benefit of a reducing fuel load and an evolving track.
Binotto's argument hinges on Ferrari's insistence that Sainz's medium tyres would have given up before the end of the race – and that even had Sainz still finished third on the road, George Russell's Mercedes and Sergio Perez's Red Bull would have been close enough to still be classified ahead, given Sainz was carrying a 5s penalty for an unsafe release into the path of Alex Albon's Williams at his first stop.
But there are two caveats here: firstly, Pierre Gasly's AlphaTauri made it 35 laps to the finish on a set of mediums without a significant or obvious decline in pace – certainly with no safety issue, as Binotto feared.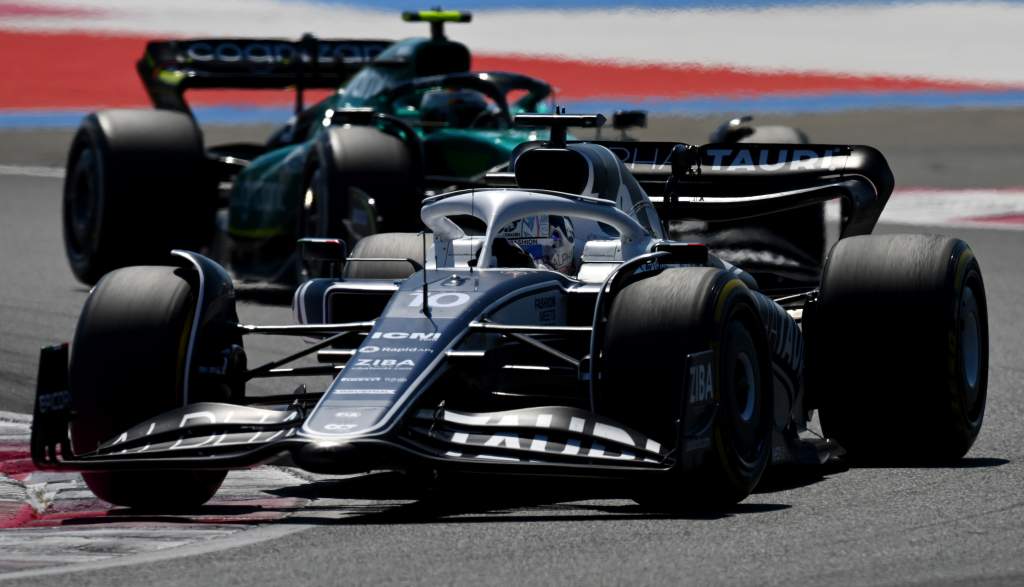 Even if you argue that's an apples-and-oranges comparison, because of different cars going at a vastly different pace, if you compare Sainz to second-placed Lewis Hamilton, Sainz was matching the pace of the leading Mercedes (on hards), which was pulling away from Russell at a rate of around 0.25s per lap before the virtual safety car intervened.
Sainz's pace showed no obvious signs of dropping off, which is not to say it would not have dropped off later – but even so, why not leave Sainz out to see if he could have made the finish in third? At worst, he would have been able to make a later stop for tyres (maybe under that VSC) and emerged just ahead or just behind Fernando Alonso. Then it would have been an easy pass for fifth and fastest lap in any case.
"It looks on the surface a very defeatist way of going about it," says Mark Hughes on the latest episode of The Race F1 podcast.
"Given that he'd just pulled that move on Perez, I would have been much more inclined to have let him have his head and let's just see if he could pull five seconds out – and if he failed he failed."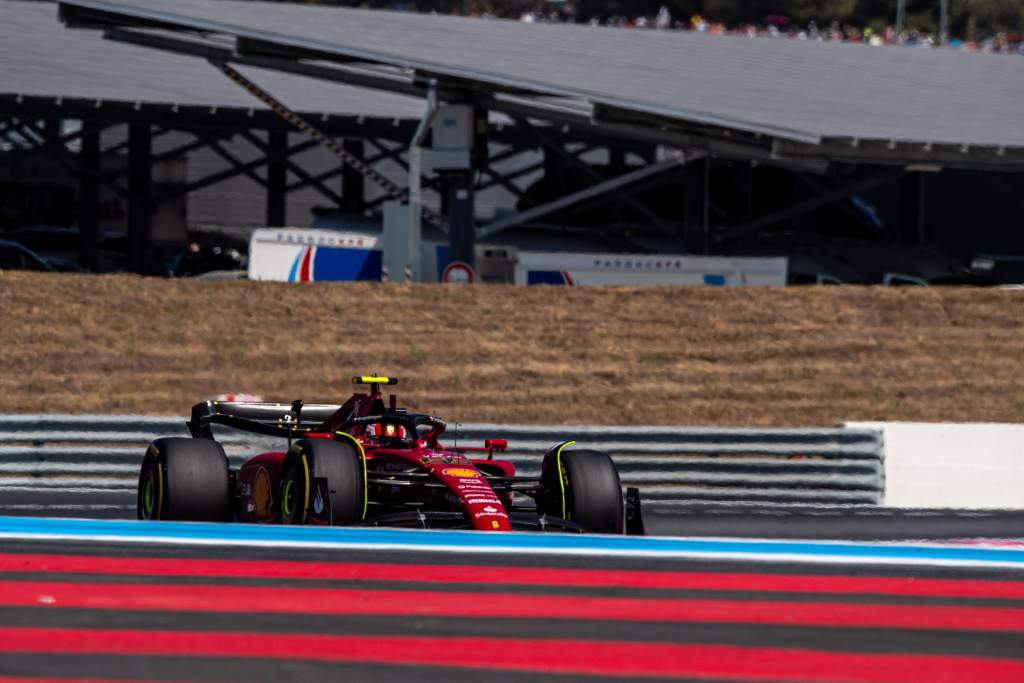 Once again this calls into question whether Ferrari possesses the operational capability to genuinely fight for the F1 world championship. Both Hughes and fellow analyst Scott Mitchell argue Ferrari is still falling some way short of the required standard.
"Yes, this weekend we've had a driver error [from Leclerc], but previous weekends we've had power unit failures, we've had strategy errors – you put a championship campaign together and it incorporates all of those things," says Hughes. "Red Bull are super, super sharp – and have a car comparably fast to Ferrari's, and they just put it together.
"They win races where they're not even the fastest. Several of Max's seven wins this year he hasn't been the fastest, but he and the team together have produced the result.
"That's what you're up against as Ferrari, trying to win a championship. That's the calibre of the competition. It's no good saying 'we're potentially better than them', or 'we're faster than them' or 'we can beat them on a good day' – that's not going to win you a championship."
Scott finds Ferrari's defence of Sainz's strategy unconvincing, arguing: "It's not like Ferrari has re-emerged from a decade in the abyss, they were trying to win titles just four years ago – even in 2019. It's only really two seasons they spent out of the picture.
"They haven't been good enough for a really, really long time. And the longer this goes on, the more they find ways to make mistakes.
"I know they feel they're being ganged-up-on on strategy, but I just don't think they're up to the required standard. I don't think they have been for a while. And I don't think there's a really confident culture in that team.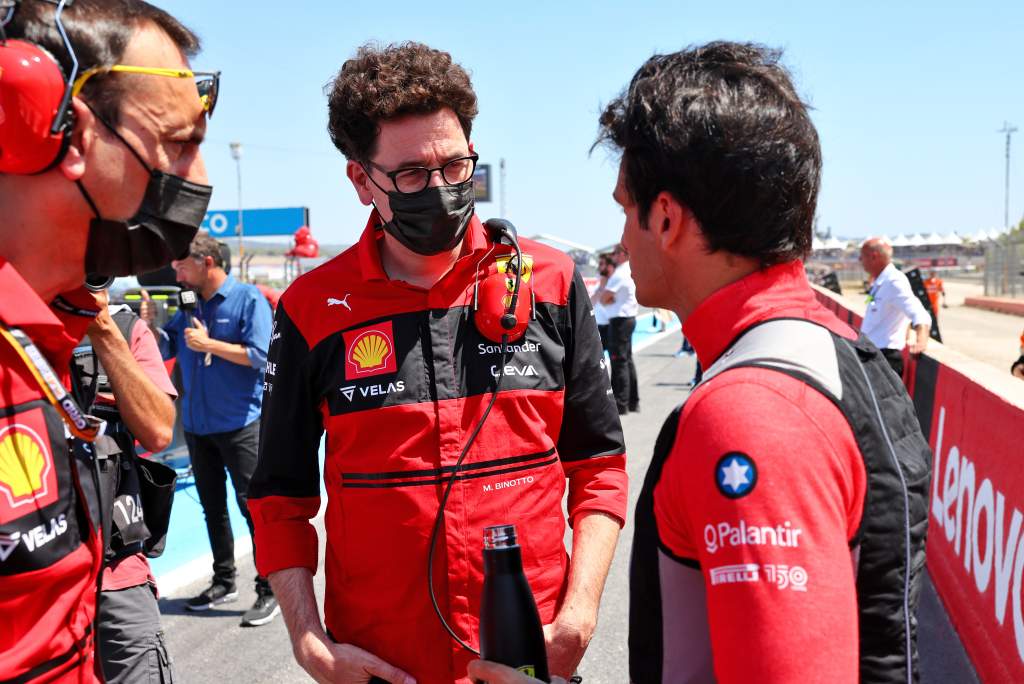 "Maurizio Arrivabene [Binotto's predecessor as Ferrari team principal] gave a really vague statement about this in Abu Dhabi in 2018 – 'we need to learn to have a winning culture' – well, what does that mean? But actually he's right, I don't think they know how to win over the course of a season.
"Whether they second-guess themselves or play things conservatively, whatever it is, it just feels like every single part of this organisation just isn't at the required standard yet."