Fernando Alonso says he is "very optimistic" he will be reinstated to seventh in the United States Grand Prix classification when the FIA considers the Alpine Formula 1 team's protest against his 30-second post-race penalty.
That penalty was awarded following a protest lodged by Haas regarding Alonso's right wing mirror falling off during the race, a likely legacy of a crash on the back straight with the Aston Martin of Lance Stroll.
The stewards felt this amounted to Alonso's Alpine being driven while in an unsafe condition.
As the penalty awarded was a time one, Alpine could not appeal it, but it instead launched a counter-protest on the grounds that the protest from Haas – which also unsuccessfully protested Sergio Perez's Red Bull, which sustained front wing damage in a clash with Valtteri Bottas's Alfa Romeo – was lodged 24 minutes past the deadline.
"Obviously I was very disappointed," said Alonso, speaking in Thursday's Mexican GP press conference, of learning about his 30-second Austin penalty.
"It was a rollercoaster of emotions for me on Sunday: starting from the back, then we were like sixth, we had the accident [and fell to] last again, and then finishing seventh.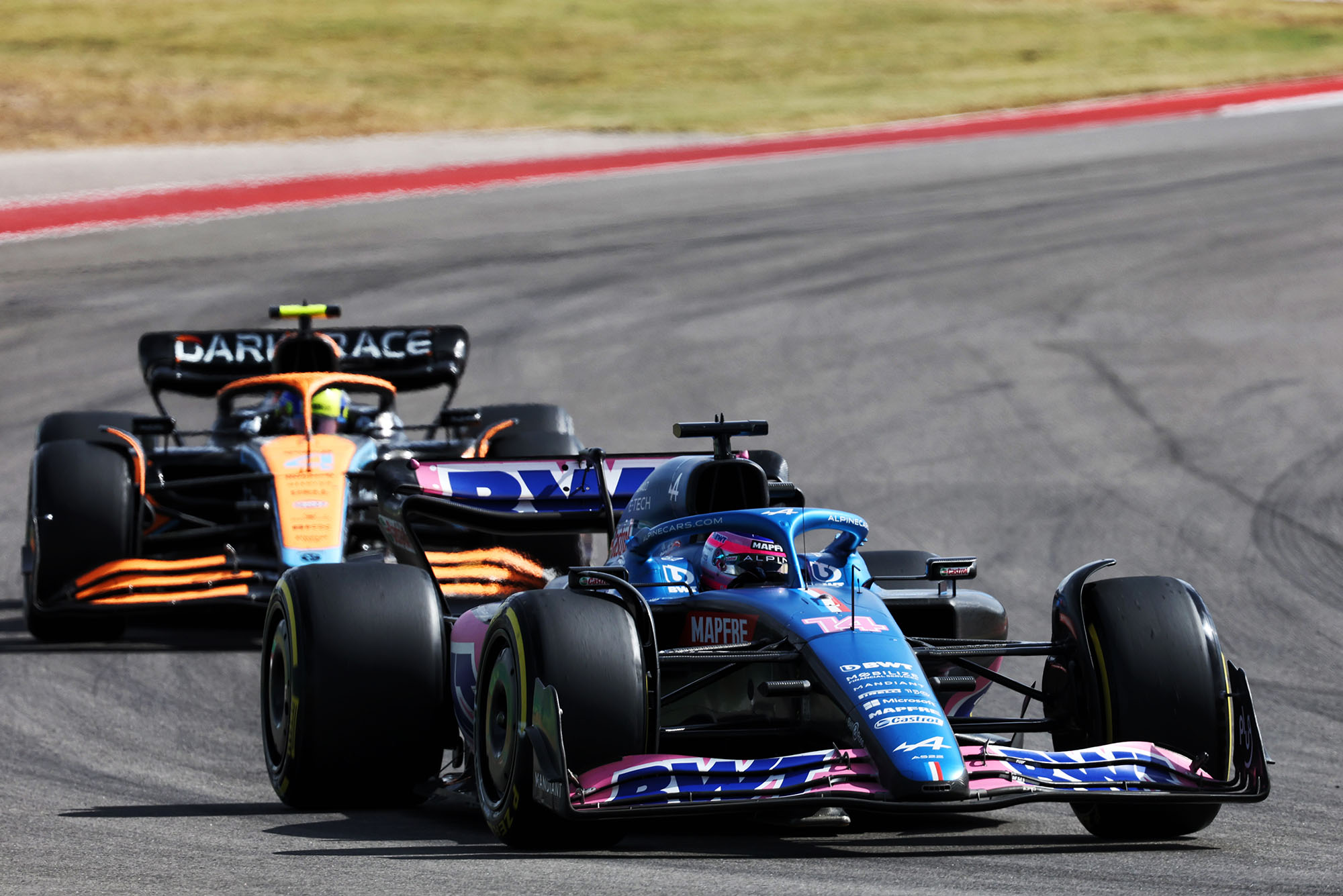 "And then in the evening again out of the points, so it was up and down all day long.
"Now, let's wait and see. I'm very optimistic that we will keep seventh place.
"The FIA has been very transparent to us this year, I think the new leadership also with Mohammed [Ben Sulayem] are doing things a little bit different than in the past, so I have full trust in what they will decide.
"I think there are a couple of things that are very clear that were made wrong from their side, so as I said I'm very confident that I will be seventh again in Austin.
"If I'm not seventh in the end, I'm sure they will explain why and we will see it clearly. I'm very relaxed about that."
The stewards were aware at the time that Haas's protest had been lodged late and accepted it anyway, but Alonso said that factor, as well as the precedent that a penalty for such damage would create, gave him confidence that he would eventually be reinstated.
"First of all, you cannot appeal any decision of time penalties," said Alonso, when asked why he had such confidence in Alpine's case.
"So that's how the rules are written, which is nice. Because whatever decision you take, you cannot appeal. I would love to have that when driving.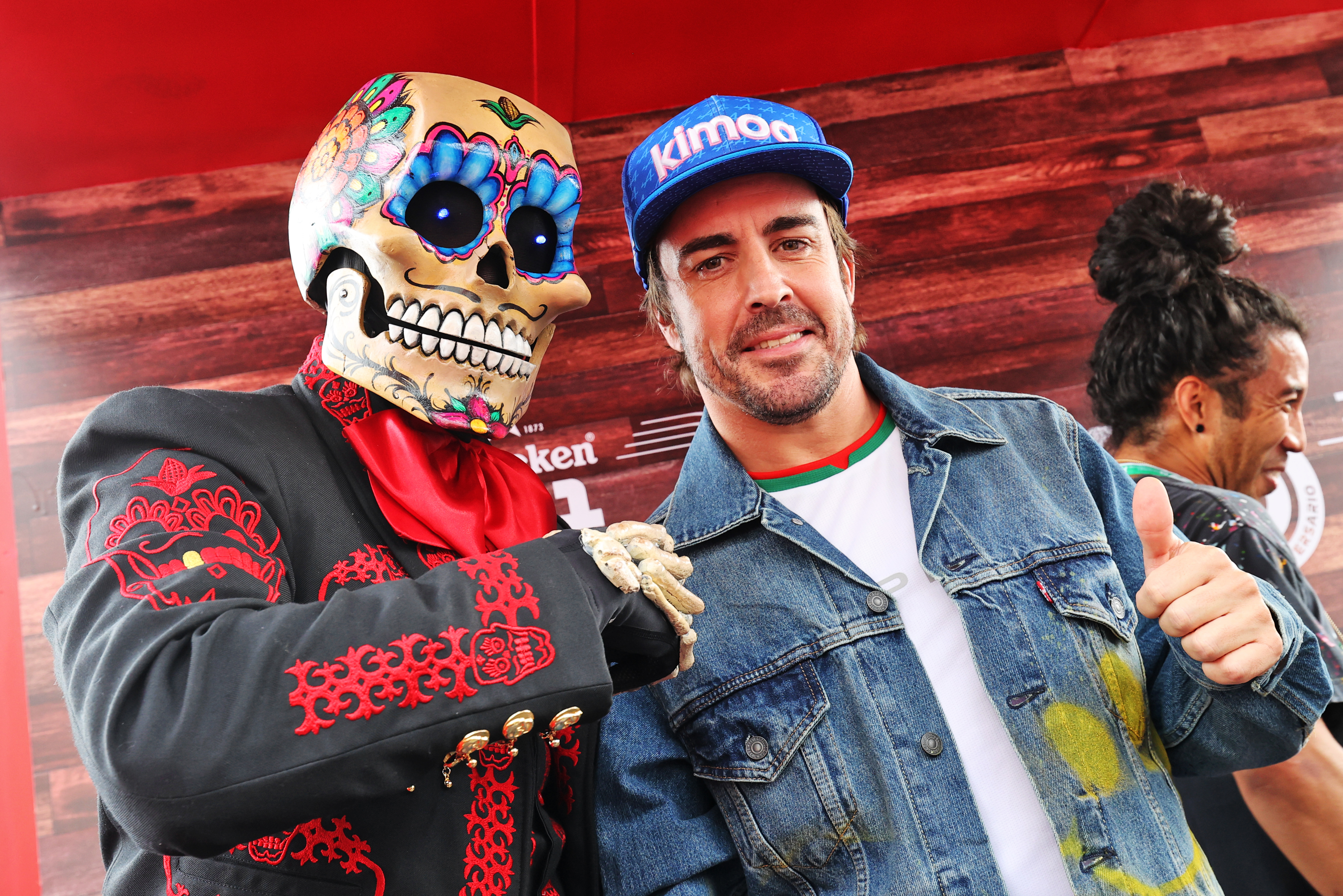 "We protested it basically because it was out of time and there were a couple of things [such as] that the FIA was not showing me the black and orange flag, so they thought that the car was safe to keep driving.
"The car went to parc ferme, passed all the scrutineering, [got a] green light in parc ferme, and then the protest arrived too late.
"Between all, I think there is no doubt that this was not the right decision to take.
"And if this is the right decision to take, it will open a huge problem for the future in Formula 1. I think 50%, 60%, 70% of the cars will have to retire the car when they have an aerodynamic device that is not properly fixed because it's going to be unsafe, the car.
"It will also open [a debate about] if 20 minutes too late is OK to protest, is one month too late? Is one hour too late? Is 10 years too late? When is too late? That, I think, we cannot afford."
He reiterated his belief that the decision would mark "an important day for our sport" and that a verdict against Alpine's position was a box "we don't want to open".
Alonso being reinstated will require a two-step first process.
A video conference at 6pm local time in Mexico on Thursday will first determine whether Alpine's protest is admissible. If it is, a separate hearing will take place for the case to be played out in full.
The two-time F1 champion said he was "amazed" at first that there was not more damage in the crash with Stroll, which Alpine team-mate Esteban Ocon told media had registered 42g, but that in the moments after his pitstop to change his damaged from wing "the car felt good, more or less behind the safety car".