Max Verstappen admits things "are not looking too good" for Red Bull at the Turkish Grand Prix, on a crucial weekend for his Formula 1 title ambitions.
Just two points separate Verstappen from new championship leader Lewis Hamilton, who has a 10-place grid penalty for Sunday's race following an internal combustion engine change.
It should be a prime opportunity for Verstappen to take back the points lead that he lost at Sochi where he had to start at the back of the grid because of an engine penalty of his own.
But Verstappen struggled for pace on Friday at Istanbul Park and bemoaned issues with the car balance aboard his Red Bull throughout the two practice sessions.
While Hamilton topped both sessions, Verstappen was only fifth in FP2 and slower than his Red Bull team-mate Sergio Perez, who has only outqualified him once this season when both drivers have participated in qualifying.
Asked if he was any happier with the car balance in FP2 after Red Bull made changes following first practice, Verstappen replied: "Not really".
He added: "I mean we tried a few things [different] compared to FP1 but also FP1 wasn't that great, so still looking around a bit what to do.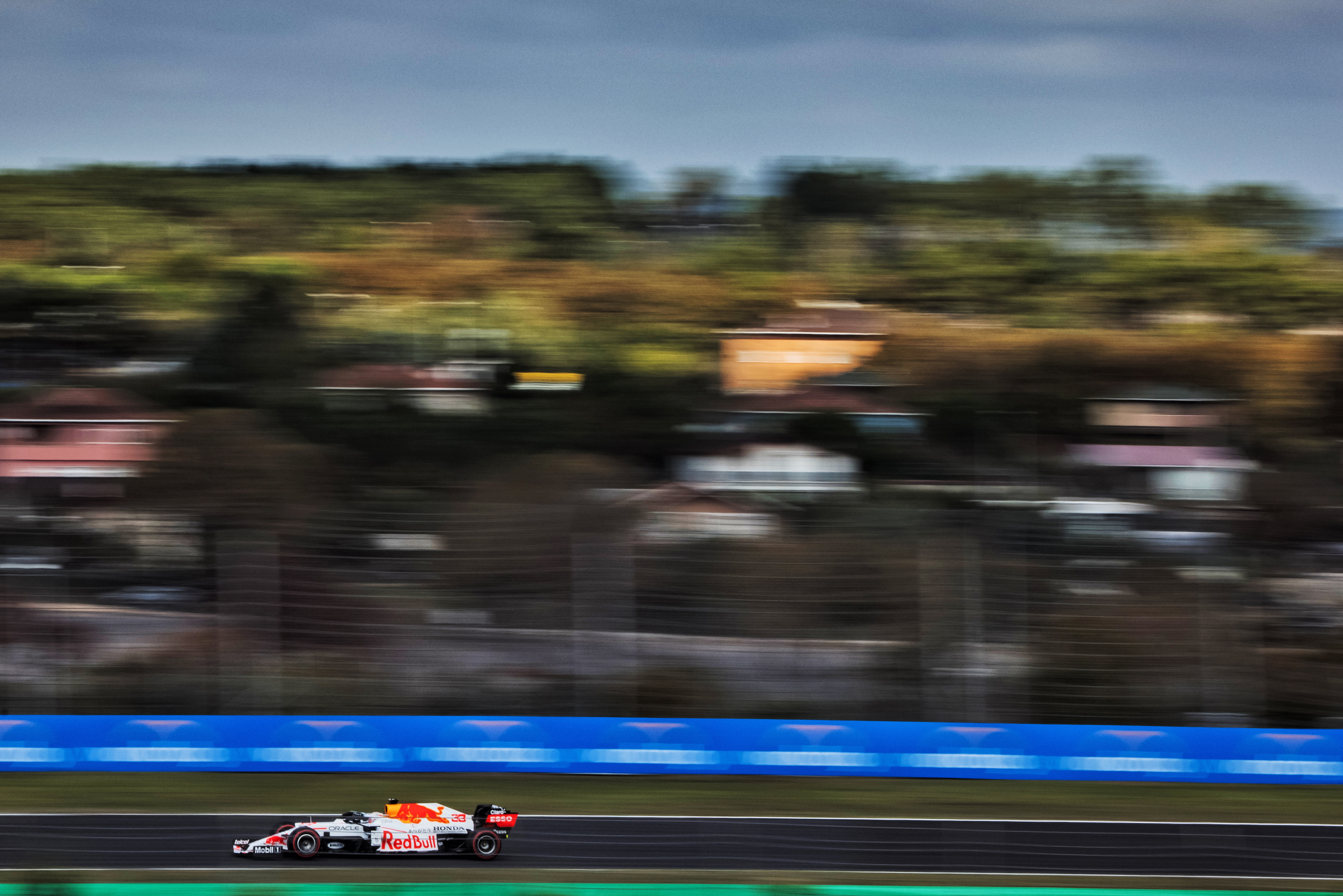 "It's a bit different here, we don't have a lot of data from here with these kind of cars, so it seems like we have a bit of an evening ahead to try and make it a bit better because today wasn't the best of days.
"Hopefully of course, it will improve, otherwise it's not looking too good, but we will see what we can do overnight."
Verstappen's team boss Christian Horner concurred with the fact that Red Bull has a long evening's work ahead of it, to be able to beat the Mercedes duo and the Ferrari of Charles Leclerc on Saturday.
"We've got a little bit of a balance mish-mash at the moment," Horner explained to SkySportsF1.
"The circuit is a lot grippier than it was last year. I think we're just a little bit out of the window with Max on set-up.
"So it's going to be a busy night tonight, burning the midnight oil with the engineers and no doubt back in Milton Keynes [Red Bull's base] as well."
Chief title rival Mercedes enjoyed a far more positive day with Hamilton quickest in both sessions and Valtteri Bottas third in FP2, ahead of both Red Bulls.
"We have just started off with a really good set-up," Hamilton said.
"The first session was really strong. We made some changes which were OK, I'm not sure it felt as good as it did in the first session in the second session, but we've got lots of good findings so we'll hopefully take those forward with us into the next one."
Hamilton admitted that he was "fairly close" to being 100% happy with the balance of his Mercedes as he prepares for the task of cutting through the field on Sunday.
"I need to be on pole to limit the loss," he added. "And then of course we need to understand the car to be able to do the best in terms of long run.
"So just trying to find the right balance. It's not really different I would say to any other weekend."
Bottas believes it will be a "strong weekend" for Mercedes but expects that there will be "more to come" from Red Bull later in the weekend.